Grappling with how to download music on Mac? The Mac operating system comes with iTunes as the default audio player. iTunes plays MP3 music from CDs, system files and the internet. iTunes packs a full range of useful features to broaden your Apple music repertoire.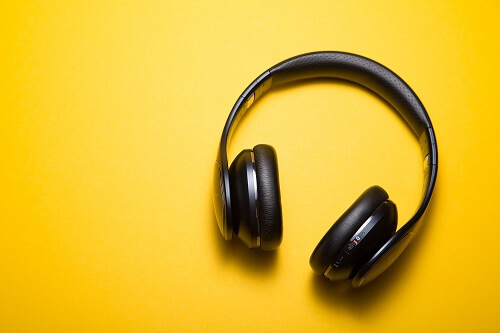 Copyrights make audio inaccessible but a number of tactics have evolved to circumvent the restrictions. Importing songs online to iTunes only requires clicking and dragging to the window. However, downloading from the web or making a copy of the sound may end up racking your brains.
To cut the red tape, we've gathered effective methods to help you download and enjoy music offline.
Article GuidePart 1: Free Up Space to Download Music to iTunes on MacPart 2: Download Music with Pre-Installed Apps on MacPart 3: Other Methods to Download Music on Mac
People Also Read:How to Download Movies from Netflix on MacDuplicate music remover: help you free up more capacityUninstalling Spotify On Mac – The Quick Guide
Part 1: Free Up Space to Download Music to iTunes on Mac
1. Carve More Drive Space
Your music or video library takes up chunks of the hard drive on Mac. In addition, the presence of system junk, iPhoto litter, duplications, massive files, and remnants of uninstalled apps means shrunk space. A Performance Monitor iMyMac PowerMyMac will give you a more accurate view of disk space. This comes in handy for Mac users to import millions of files that eat up massive slots.
PowerMyMac boasts a powerful yet intelligent cleaner that cleans litter in computers for safe removal. It automatically splits off the mess from essential files for the functioning of your computer. This multi-tool purges iPhone iTunes, tons of caches and obsolete backups on Mac to create more space for your mass music collections. It's an in-depth Mac cleaner to tidy up and optimize your Mac with simple clicks.

2. Download to iTunes
A decluttered Mac should accommodate and play your music smoothly. Follow the steps below to add files to iTunes:
Open iTunes and go to File to click "Add to Library" in the top menu bar.
Select the MP3 in the folder generated in Step 1 and hit "Add".
Hit the "Yes" button if prompted by an "Add this song to the iTunes Library".
iTunes converts and adds the song to iTunes Music Library. Repeat steps 1 to 4 for all MP3s.
3. Download MP3 Files Directly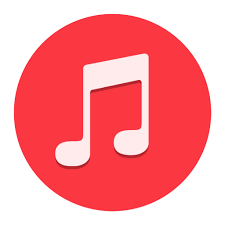 Click "New Folder" from "File" at the top menu of the Finder. Highlight the folder's name to retitle it into a download folder.
Navigate to the webpage with the music files and right-click the link for the desired file to launch a drop-down menu of options.
Click on "Save File As" in the drop-down menu and free up the key and button to perform this action.
Choose the MP3 folder you created in step 1 as the ultimate destination. Leave the file name intact and select the "Save" button.
Repeat all steps to add each MP3 file.
Part 2: Download Music with Pre-Installed Apps on Mac
Apple's QuickTime Player program is a staple of every Mac and provides other features on top of a video player. It records the screen, live capture via the FaceTime camera and captures audio. Follow these steps to record audio from any website:
Hold down Command+Space and type QuickTime to launch the app.
Ctrl+click or right-click on the icon located in the dock.
Select Record Audio.
Click the arrow near the record button to select the internal microphone.
Locate the webpage with the audio you wish to record.
The sound quality may be distorted due to background noise. You will need an audio playing as you record.
Safari Downloads Embedded Music
Safari offers Mac users with a native browser to browse the internet and integrates innovative features. The browser downloads embedded content from a webpage by focusing on the Activity window. With QuickTime Pro, you can convert a file into a genre compatible with iTunes.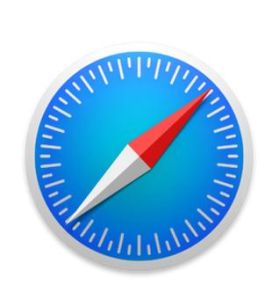 Launch Safari from the Dock or Applications folder.
Switch to the webpage with the song you want to download. Double-click on the title of the video to get the link of the song you wish to add.
Select "Activity" from the "Window" menu. Hit the arrow adjacent to the name of the window for it to face downwards. It should be "YouTube Title of the Video" and "Title of the Video" substituted by the actual name. A list of files will also appear.
Browse through the files and double-click the largest ones.
A new window opens in your browser paired with Safari's download manager and the file will be added in your Mac as an FLV.
Launch QuickTime Pro, select "Open File" in the File menu and click the FLV file.
Hit "Export" in the File menu, select "Sound to AIFF", and click "Save".
Select the AIFF file once finished and iTunes will launch automatically.
Part 3: Other Methods to Download Music on Mac
1. Audio Recording Tools
QuickTime pales in comparison to third-party tools developed to capture high-quality, clean audio. These tools may require ACE to capture audio from the browser. Recording tools come with unique features, especially high-end versions. You can adjust sound quality, clarity, and length. The downside of Free Trials is the quality degrades within a few minutes prompting you to upgrade to a billable package.
2. Free Content Converters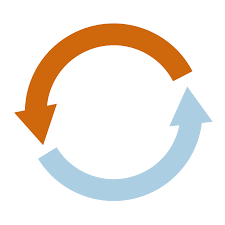 Another way to download restricted content from YouTube or webpages with URL is to convert the file into MP3. Just search for top-ranking converters on your browser and open the website. Right-click playing music on YouTube to copy URL and paste it in the relevant field of opened a converter. Change options to MP3 to convert your file into MP3. Once finished, click Download and save in your desired location.
Final Thoughts
There you have it! Downloaders allow you to enjoy music offline on your Mac. Even with inbuilt options such as QuickTime and Safari, you still get a piece of the action. However, you can install a dedicated application that extracts files from any website online.
Hopefully, you've downloaded high-quality music or videos in MP4 or MP3 formats with the foregoing methods. Use the built-in recorder app for Mac to collate information such as artist, album, genre, and other details. You will also export content from the iTunes library. The app also helps to rip the stored music files to a CD or DVD.
Take your music experience a notch higher with these downloaders and share it with our Mac network below.
PowerMyMac
A powerful all-in-one App for Mac
Free Download
The most powerful and useful 16-in-1 Mac Software in 2019
Free Download