AdChoices is a software program that gives users more information about how interest-based advertisements are targeted to them. However, some people find that they have received ad spam and a significant portion of those advertisements bear the AdChoices icon.
Now many users search for different ways to uninstall undesirable macOS apps and lots of them want to remove AdChoices from Mac особенно.
Содержание: Part 1. What is AdChoice?Part 2. How Do I Manually Remove AdChoices from Mac?Part 3. Safely & Automatically Remove AdChoices from Mac
Part 1. What Is AdChoice?
Interest-based advertisements that attract users depending on their browser history are controlled by the AdChoice software. Users can control which adverts they see and find out why a certain one is appearing by clicking on a small triangle in the upper right. AdChoice doesn't cause harm. The problems start when adware with the same name infiltrates systems.
Компания web browser behavior is tracked by AdChoices adware, and it also shares the information it collects with outside parties. So if you have the app downloaded on your Mac, you must remove AdChoices from Mac instantly.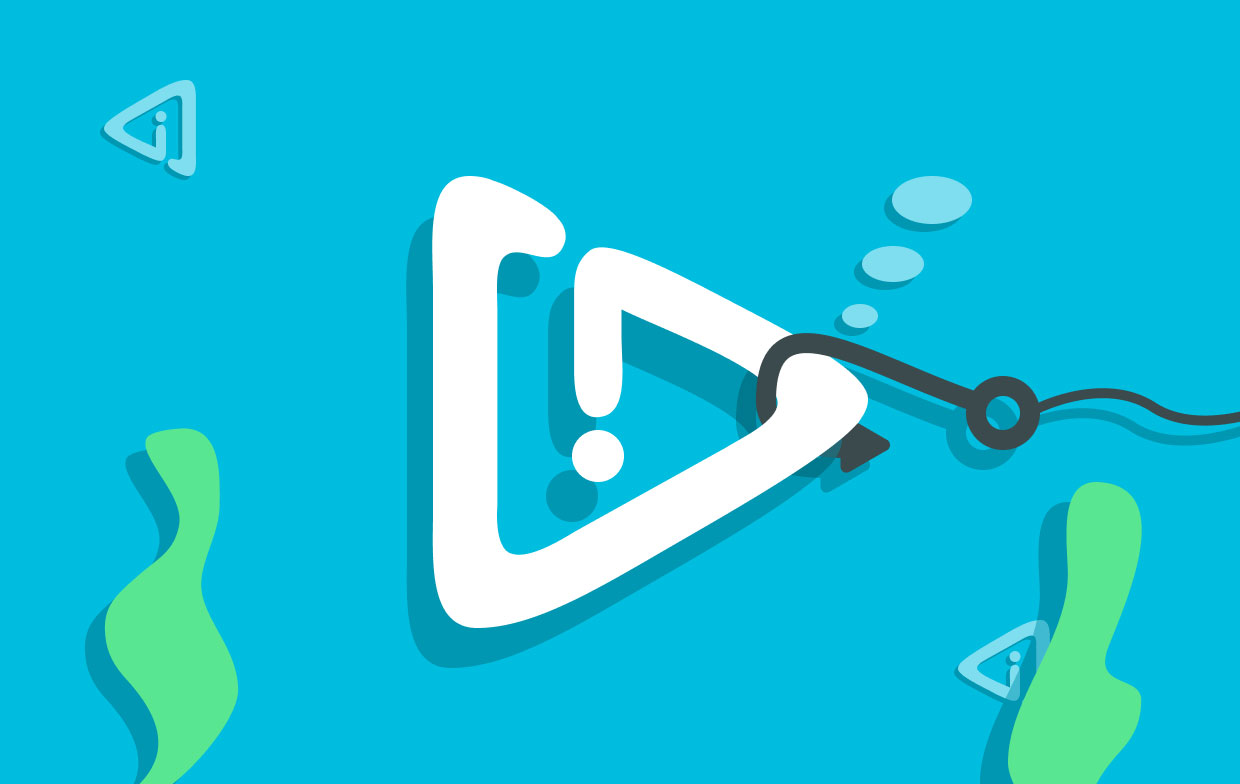 Part 2. How Do I Manually Remove AdChoices from Mac?
Here are some procedures to follow if you are interested in finding manual methods to uninstall AdChoices from Mac on your device.
#1. Manually Uninstall Software and Files Related to AdChoice
Перейдите в Приложения folder on the Mac and delete any programs that you downloaded around the time that AdChoices was downloaded or even that you don't recall downloading at all. This is necessary if AdChoices was downloaded as part of a software package.
AdChoices and any other questionable programming should be selected. Move them towards the Корзину, then empty your Trash.
When you remove adchoices from Mac, make sure that your computer does not still contain any files or folders related to the AdChoices program. They have the potential to become firmly ingrained in the system and become the primary driver of all harmful behavior.
Follow these procedures to identify the remnants and erase them from your computer:
To go to a specific folder in the Finder, select Go> Перейти в папку из меню.
Copy and paste these addresses into the appropriate fields: ~/Library/LaunchAgents ; /Library/LaunchDaemons ; /Library/Application Support. After each one, simply click the Go кнопку.
Check each directory to see whether it contains any files associated with AdChoices. If something is found, move it toward the trash can with your mouse.
As soon as you are finished, clear the Trash.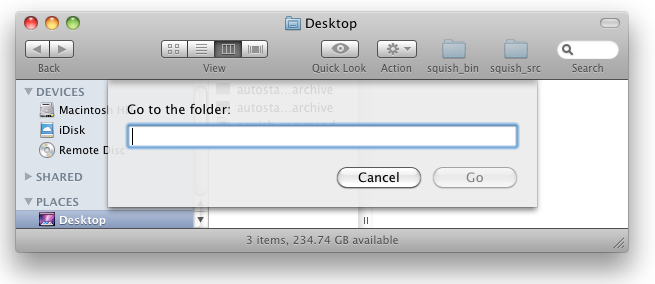 We have talked about the way to remove AdChoices from Mac and how to delete the related files. The following is about the method to uninstall AdChoices extension from your browsers.
#2. Remove AdChoices Extension from Mac Browsers
- Сафари
Launch Safari and select the МЕНЮ
Перейдите в Расширения в разделе Настройки.
Look towards the AdChoices addon and any others that seem strange. To remove any extension, select it and then choose Удалить.
Go to the Search tab, and from the drop-down option, select your desired search engine. Return to the General page and choose your preferred homepage.
- Хром
Перейдите в chrome://extensions in Chrome to remove AdChoices Mac.
Look for the AdChoices addon or any other unfamiliar extension, then press Удалить.
Вставить chrome://settings into the address bar at this point. On the left side, select Advanced > Reset Settings.
Выбрать "Restore settings to their default." To verify the Chrome reset, select Сброс настроек.
- Firefox
Firefox should be opened, and the URL bar should contain about: аддоны.
Locate any dubious extensions by selecting Расширения.
Выберите Удалить by selecting the three dots located next to the extensions that you would like to remove.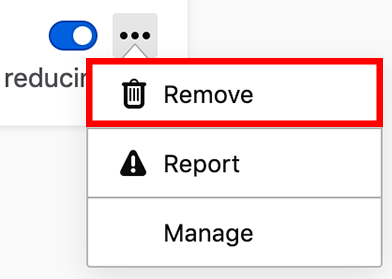 Reload Firefox by going to about: support and selecting that option to return the browser to its default settings.
Part 3. Safely & Automatically Remove AdChoices from Mac
AdChoices has the ability to conceal itself extremely well within the system directories. Utilizing reputable removal software is going to prove to be the simplest and most effective method for locating and to remove AdChoices from Mac.
Компания iMyMac PowerMyMac application is without a doubt the most convenient technology ever. This utility will do a scan of your Mac in order to locate and eliminate any unwanted components that may be affecting its speed or posing a threat to your computer's security.
Получите бесплатную пробную версию прямо сейчас!
Using PowerMyMac's Расширения module, you can accomplish the removal of the AdChoices extension from your Mac in the following steps:
Нажмите Расширения.
To conduct a search that finds and displays all Mac plugins, including AdChoices, choose SCAN из меню. Как видите, существует три разных категории расширений: панели настроек, интернет-плагины и плагины Spotlight.
You can activate or deactivate them by clicking the button next to the plugin.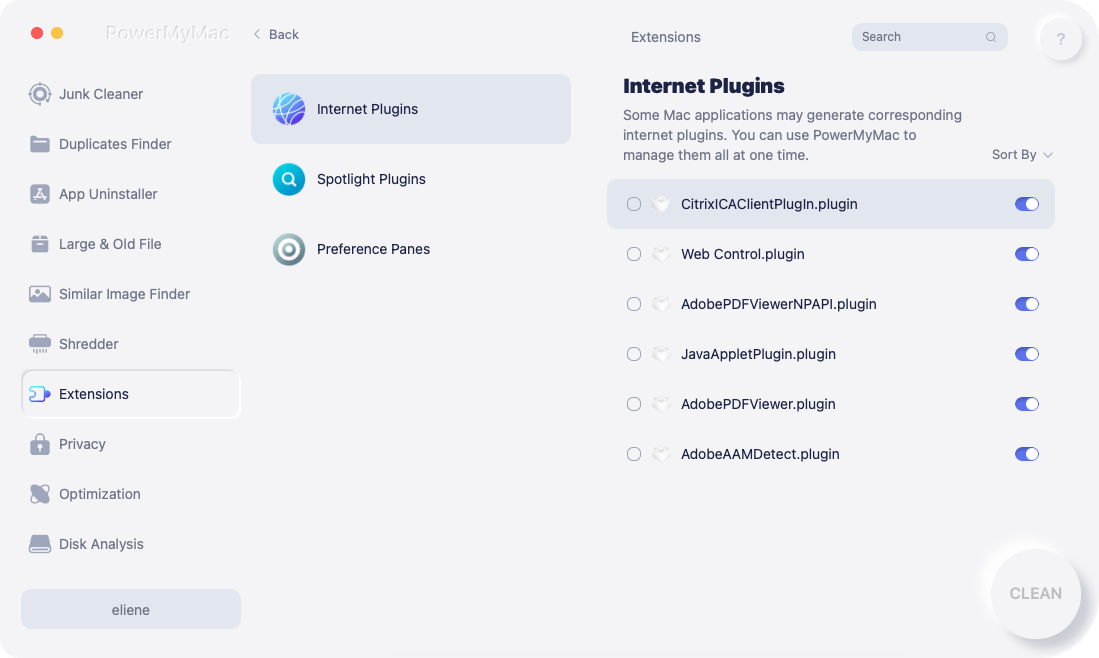 On the other hand, you can remove AdChoices from Mac by utilizing the tool's Деинсталлятор приложений module, which enables you to erase any application you no longer want. For example, you can effortlessly delete Steam on your computer at lightning speed with this feature. The following are the instructions on how to remove it:
The removal procedure can be started by launching PowerMyMac, going to the app's home page, and choosing Деинсталлятор приложений из появившегося меню.
Нажав кнопку SCAN button, your computer will be thoroughly scanned for any software that is currently installed.
A list of all the programs that are currently installed is available, and you can choose which ones to delete. The app can be found by typing its name into the search bar.
Выбрать "ЧИСТЫЙ" to purge your computer of any AdChoices-related files.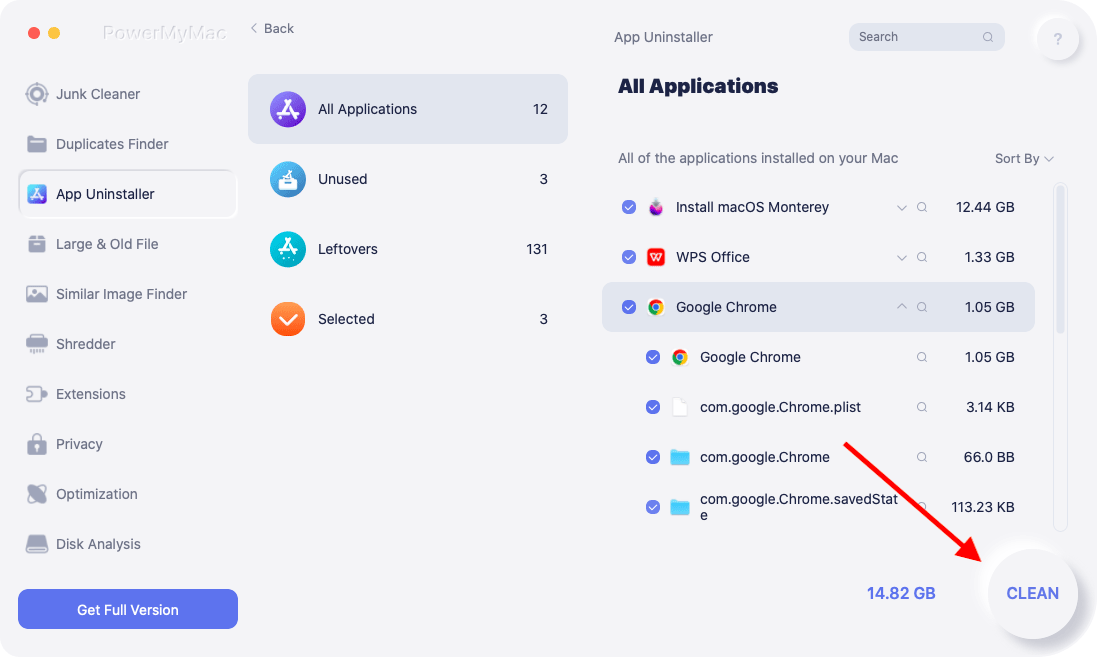 Заключение
In this article, we have introduced what is AdChoices and why you need to uninstall it first. Then we also talk about the two effective ways to remove AdChoices completely. We strongly recommend you remove AdChoices from Mac by using PowerMyMac automatically. The way to delete extensions from browsers is given in this article too.