Adobe Animate, previously Flash Professional, lives true to its company's name. It has every file format, export, editing tool, and even multiple plugins you could actually imagine. However, if you don't need it anymore, you may want to uninstall Adobe Animate on Mac. At the same time, you may also want to know the method to remove unused software programs 从你的电脑。
This guide will teach you what you need to do to remove Adobe Animate from Mac. We will also talk about the best way to remove the Adobe apps from your macOS computer through a cleaner tool. In addition, we will talk about different manual means of removing the app.
内容: Part 1. Quickly Uninstall Adobe Animate on Mac & Delete LeftoversPart 2. How Do I Manually Uninstall Adobe Animate on Mac?Part 3. About the Adobe Animate Program部分4。 结论
Part 1. Quickly Uninstall Adobe Animate on Mac & Delete Leftovers
新的 iMyMac PowerMyMac makes removing apps from your computer straightforward. The app uninstaller module enables you to completely remove any undesirable software from your Mac. Not only can PowerMyMac uninstall Adobe Animate but also it supports uninstalling many Adobe products,如 removing Adobe XD automatically.
With the help of PowerMyMac, you can optimize and clean up your Mac. With just a few easy actions, you can speed up the performance of your MacBook and free up storage space. It keeps your Mac in the best possible condition.
The following techniques can be used in conjunction with software to uninstall Adobe Animate on Mac:
App卸载程序 从窗口的左侧菜单。
点击 SCAN button to browse all installed applications and utilities on your Mac laptop or desktop.
After doing that, select the undesirable app "Adobe Animate.app" from the list of available apps.
单击 CLEAN 以确保该软件已从您的 Mac 上完全卸载并且没有留下任何文件。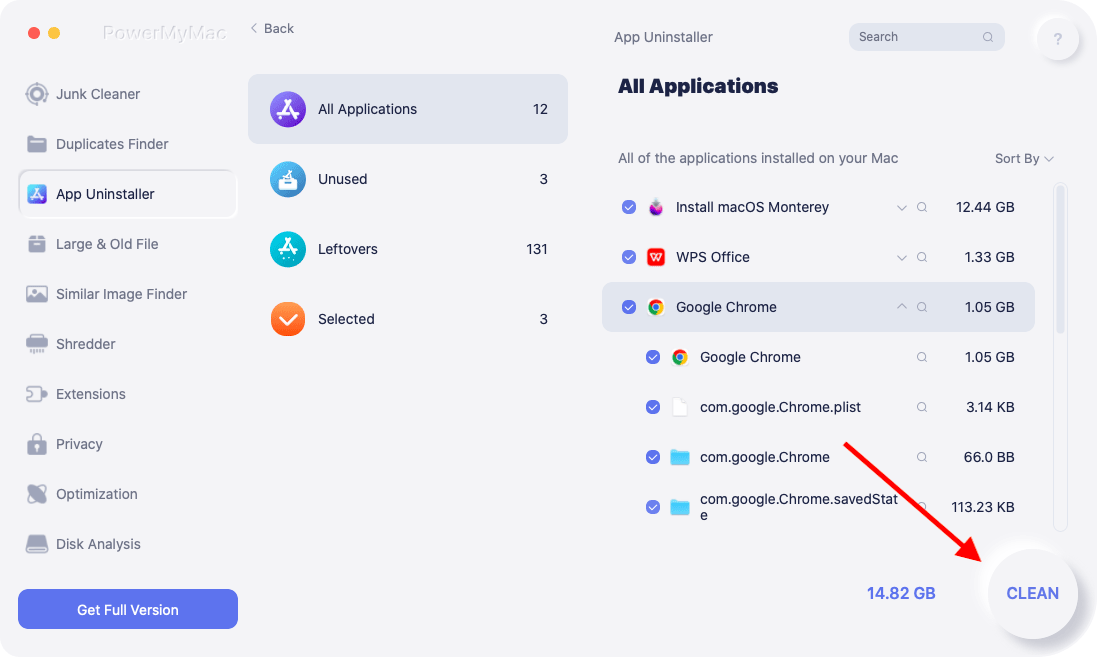 Part 2. How Do I Manually Uninstall Adobe Animate on Mac?
You can also delete the Adobe apps from Mac using the manual methods here.
Method 01. Remove Adobe Animate from Mac Manually
To manually delete the application from your macOS device, follow these instructions. The procedures to delete the residual files are also listed below:
The software must be stopped from starting up and running. Use the right-click menu to select 退出 从图标的菜单。
Navigate to Applications on your Mac to get to the Activity Monitor. After that, you must confirm that any background processes or activities connected to the application have been ended. Go to the 应用 文件夹,然后选择 实用工具 folder there to accomplish it. Select 活动监视器
Choose CPU from the Activity Monitor's list of options. Next, select the Adobe Animate program. Simply click the X in the corner to remove it. This method will terminate every process associated with the program.
You must now uninstall Adobe Animate on Mac. To open the Applications folder, click Finder. Right-click the software or application icon after that. "移到废纸篓" is the option, and doing so just requires a little amount of time.
On the Finder, choose "前往文件夹" from the Go menu. Next, enter "Library" into the search box and click Go. Find any files associated with your software in the subfolders listed below, then delete them.
/Caches/Adobe Animate/
/Cache/Adobe Animate Crash Reporter/
/Application Support/ Adobe Animate/

Go to the Trash folder on the Dock to empty the trash on your Mac. To complete this, restartyour Mac computer. You've now finished the manual method to uninstall Adobe Animate.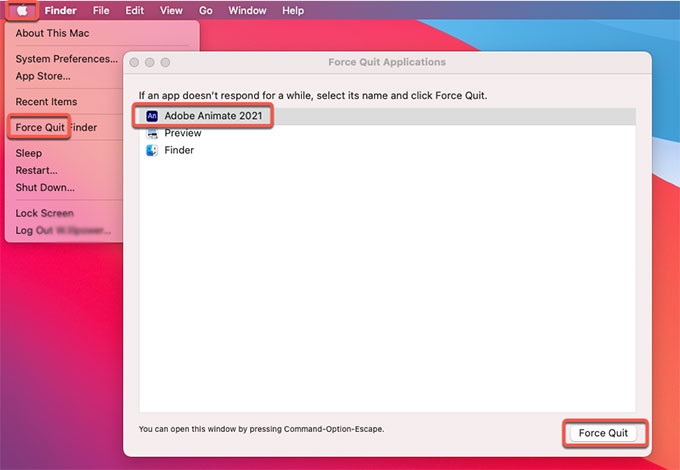 Method 02. Uninstall Adobe Animate from Creative Cloud Desktop
To be sure it's not still on your macOS device, you may also delete the program from your Adobe Creative Cloud desktop app. Use the Creative Cloud desktop client instead of the Trash or Recycle bin to uninstall any outdated programs. To uninstall Adobe Animate on Mac, take these steps:
Start the desktop version of Creative Cloud. Click the "无限" icon in the menu bar of your Mac.
该"更多操作" option, represented by three dots adjacent to the software you want to remove, should be selected. This may be accessed from the "所有的应用程序"屏幕。
The next action is to select 卸载 from the resulting drop-down menu.
You can choose to retain or remove your Adobe apps by clicking on different options.
REMOVE - When a program is destroyed, all of its interface choices, plugins, alerts, and preferences are also erased.
KEEP - The program will be deleted, but the settings for the UI, plugins, alerts, and preferences will all be retained.
The application will now begin the removal procedure. Wait for the procedure to be completed.

Method 03. Delete Adobe Animate Using Its Uninstaller
You may use the uninstaller file found in the main folder of your Adobe Animate application to remove the program from your computer. Follow these steps to uninstall Adobe Animate on Mac by using its uninstaller:
On your macOS device, open the primary Adobe Animate folder.
Next, search your computer's list of files and folders for the "卸载" software. The Uninstaller may be located by doing a Finder search within the same folder.
To begin the removal procedure, use the Uninstaller.
要从您的计算机中删除该程序,请按照屏幕上的说明进行操作。
Wait till the removal process is finished. Restart your macOS device after that to complete the removal of Adobe Animate.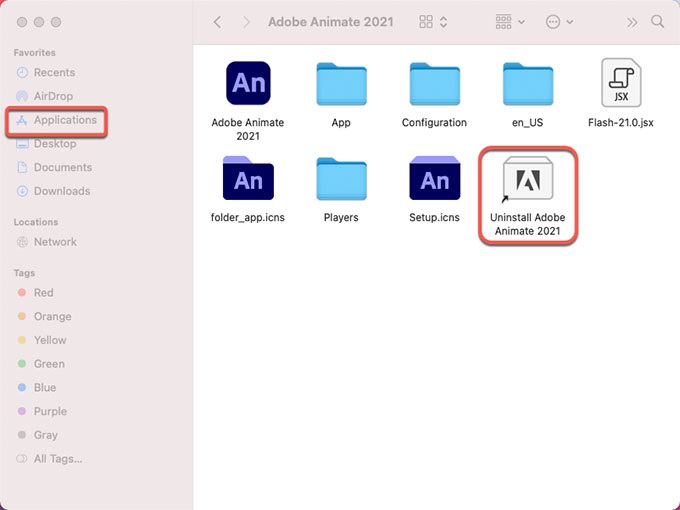 Part 3. About the Adobe Animate Program
It's necessary for you to learn more about Adobe Animate before you decide to uninstall Adobe Animate on Mac. The premium animation tool Adobe Animate CC (also known as Animate) is suitable for both amateurs and experts. It may be used to create straightforward banner advertising or intricate, immersive virtual reality content.
For artists, animators, and designers alone, the animation solution. It aids in producing, animating, and sketching the artwork for websites, video games, and television programs. The Adobe Animate's features include complex rigging, asset designing, publishing, frame-by-frame animation, and 2D sketching.
Bone rigging and other animation capabilities in Adobe Animate simplify the animation process. But when combined with Adobe Photoshop or Illustrator, it performs at its finest.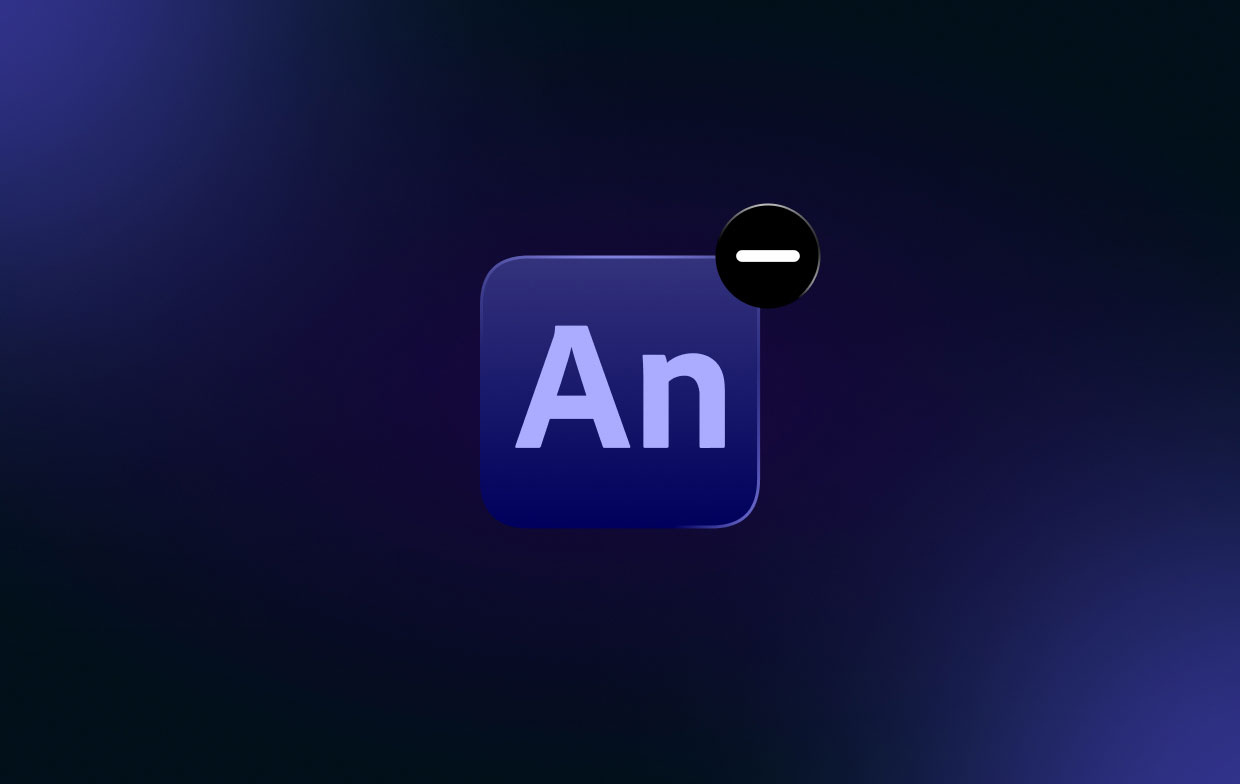 Bone-rigging in Animate CC allows you to create fluid motions, but it falls short when it comes to lip-syncing. Anyone who wishes to create a straightforward game or interactive movies where viewers may click links to trigger scenes will find this tool to be extremely helpful.
If you're seeking a substitute for Adobe Animate for Mac, there are several options available. OpenToonz, Synfig Studio, TupiTube, and Toon Boom Harmony are more intriguing Mac alternatives to Adobe Animate. Alternatives to Adobe Animate often include 动画创作者, but they can also include tools for game development or digital painting.
部分4。 结论
The best techniques to uninstall Adobe Animate on Mac devices have been discussed in this article, including deleting the app's primary folder from your computer. Using PowerMyMac is the most effective way to remove the aforementioned program from your macOS machine.
You may fully erase programs from your Mac to make sure you enjoy using your preferred apps and you free up space on the computer. As a result, try this utility immediately!