Windows Live Movie Maker creates WLMP files, which are movie project files. This application includes music, effects, movie transitions, and other features and is made up of video clips, movies, slideshows, and audio.
You must convert WLMP files to genuine media formats, such as MP4, in order to play them on conventional players. This article will walk you through the entire process to convert WLMP to MP4 on Mac or PC ويظهر لك some popular video converters لمساعدتك.
المحتويات: Part 1. What is WLMP?Part 2. Four Ways to Easily Convert WLMP to MP4 on Mac or Windowsالجزء 3. استنتاج
Part 1. What is WLMP?
From using Windows Live Movie Maker, are you curious about the WLMP files? Before we learn how to convert WLMP to MP4 on Mac/PC, let's know more about what is WLMP.
WLMP لتقف على Windows Live Movie Maker Project, which contains video effects, audio effects, and video transitions and is made using audio, videotapes, images, and slides. The WLMP files, not the movie files, are the project files. This type of video file can be re-edited.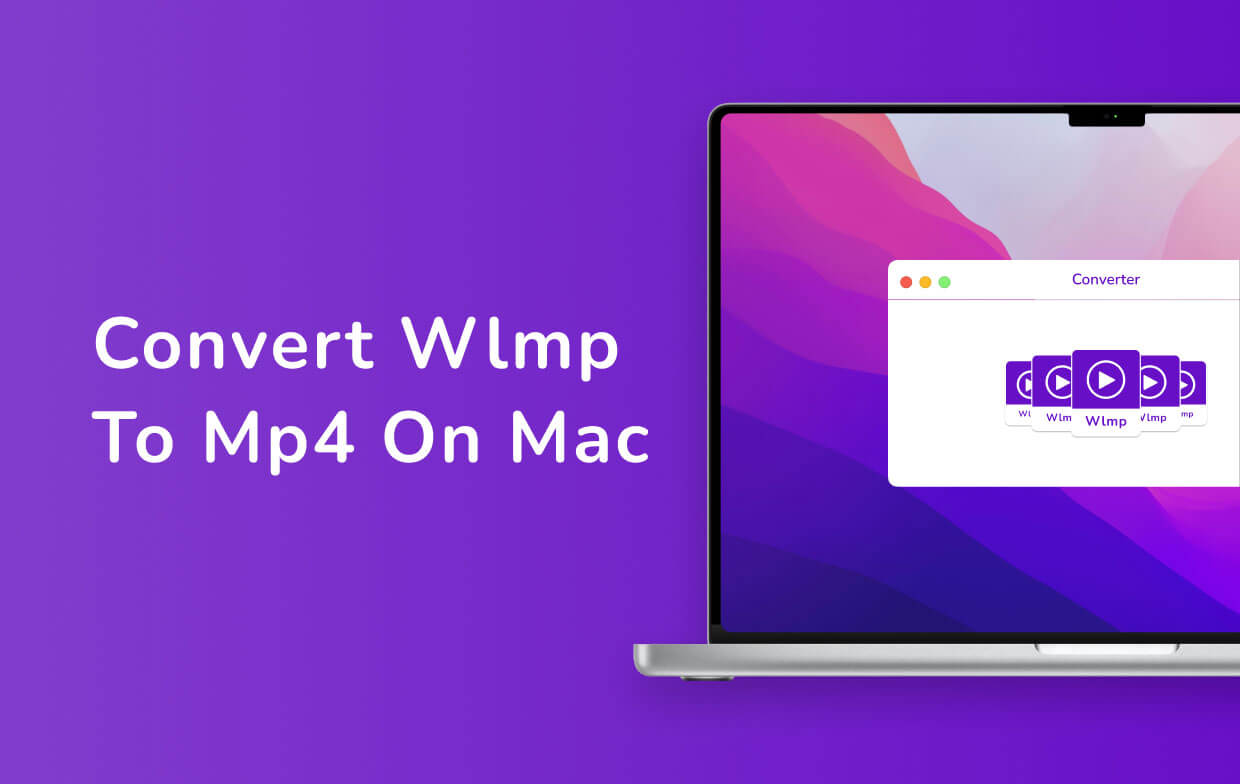 So what should you do if you want to play these WLMP files on the computer, iPad, iPhone, or any popular media player? Indeed, the WLMP files must be converted to MP4 or another format. Finding an appropriate converting program is critical to achieving the aim of turning WLMP to MP4. You may also use applications that are converters to convert WLMP to MP4 on Mac/PC if you follow the instructions.
Since WLMP formatted videos cannot be played directly on standard players or devices, you have to convert these files first to a format that media players and devices can recognize. In the following subsections, this post will introduce you to different converters you can possibly use. Each one has its own set of attributes to satisfy your needs. In addition, a discussion of how to convert WLMP to MP4 in this article will also be stated.
Why is it necessary to convert WLMP to MP4 on Mac or PC? WLMP is not a video format, as previously stated. Users can't play, share, or burn newly produced WLMP files to DVD. MP4 is, on the other hand, the most widely utilized multimedia container for storing audio and video. It supports a wide range of technological advances and works with practically all common media players and sound card drivers. As a result, converting WLMP to MP4 will make it easier to work with WLMP files.
Part 2. Four Ways to Easily Convert WLMP to MP4 on Mac or Windows
We have no alternative but to convert WLMP to MP4, MOV, or MP3 in order to play WLMP videos on iTunes, Mac QuickTime, iPod, iPad, or edit WLMP videos in Final Cut Express, iMovie, or Final Cut Pro. The steps to convert WLMP to MP4 on Mac or PC and some converters are outlined in the succeeding paragraphs.
1. iMyMac Video Converter (Mac/Windows)
محول الفيديو iMyMac is the greatest tool for converting numerous video formats to those other formats, like WLMP to MP4. The software is available in Windows and Mac versions.
This application is compatible with a wide range of devices, including iPhones, Android smartphones, other mobile devices, and Mac and Windows.
احصل على نسخة تجريبية مجانية الآن!
During conversion, the iMyMac WLMP to MP4 converter does an excellent job of keeping high video and audio quality, providing excellent results. It may also improve the quality of the video and perform video editing features such as cutting, rotating, and watermarking.
The particular steps are listed below to convert WLMP to MP4 on Mac:
Launch the application and log in using the email address and license number you purchased. Click and drag the WLMP files through into the program.
تحديد "تحويل التنسيق" from the top left menu, then choose the needed format out from the center page. From the menu, choose the output format - MP4.
إختار ال وفر ثم تحول buttons to start converting the videos, then click Open Folder from Recent Projects to show the converted videos.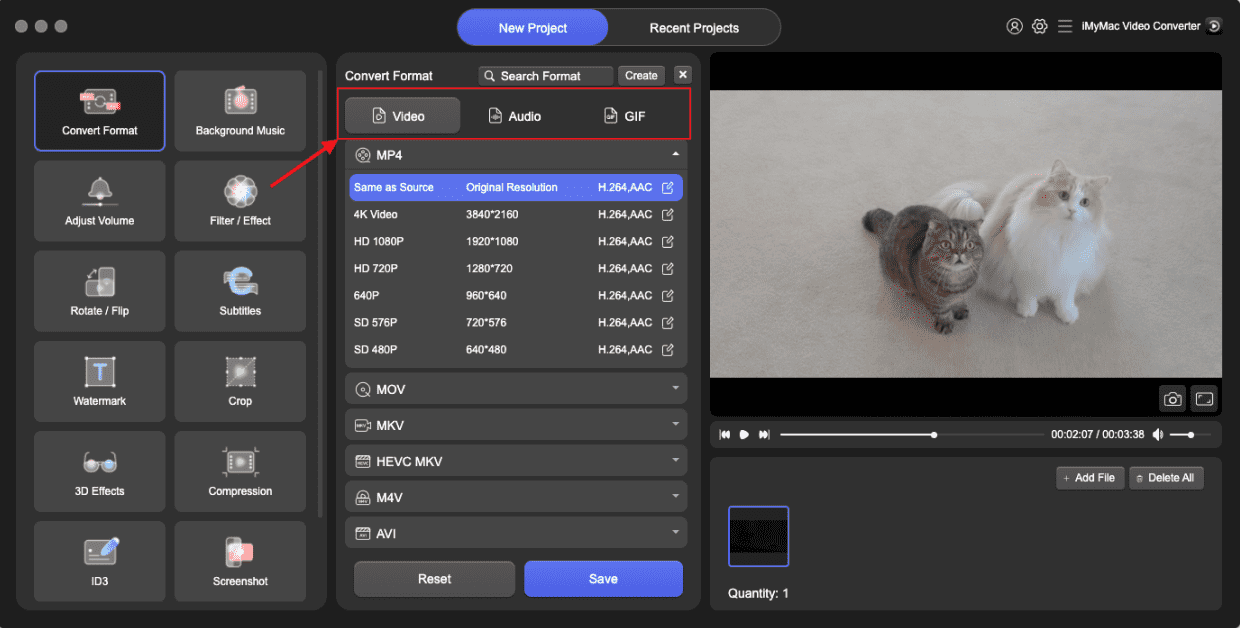 For playback compatibility, You can easily convert WLMP to MP4 on Mac/PC using iMyMac. With this converting tool, you will be able to convert videos from one resolution to another, and also convert videos/audio files to any formats like WAV, MOV, MP3, etc. But that's not it, the iMyMac Video Converter can also be a great video player and editor في نفس الوقت
احصل على نسخة تجريبية مجانية الآن!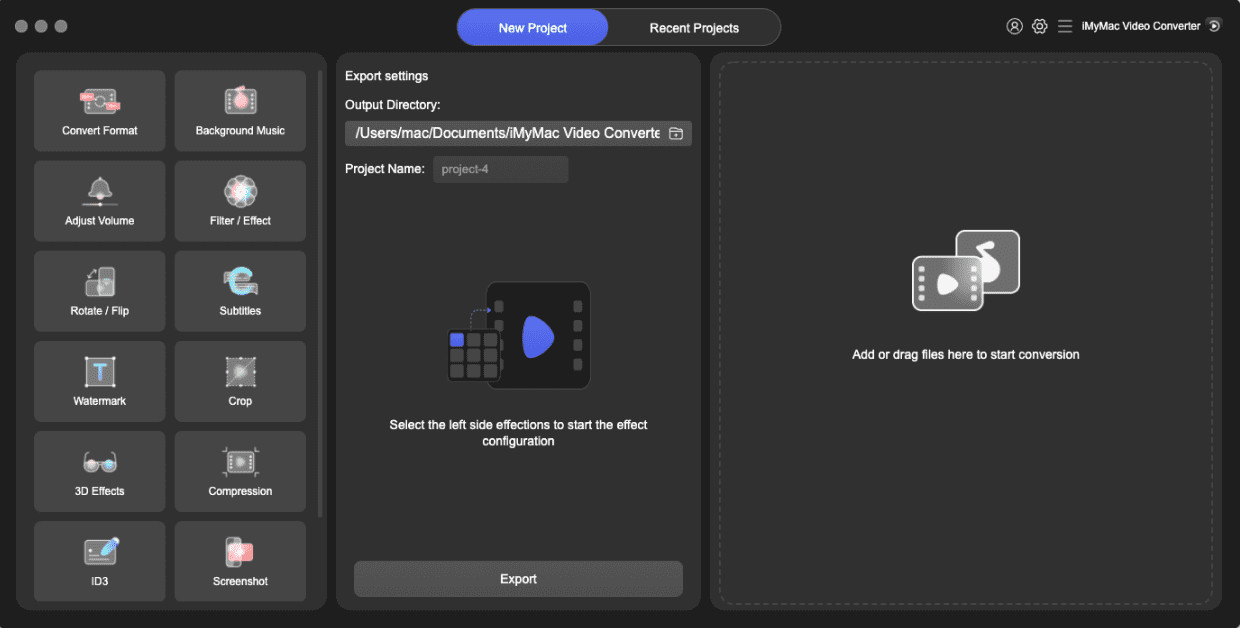 Alternatively, you can also use other tools or applications on Mac that will be mentioned below. Here are three applications that can be used to convert WLMP to MP4 on Mac or Windows:
2. Cisdem Video Converter (Mac)
There are many motives to convert WLMP to MP4 on Mac for Mac users. WMV videos are incompatible with Mac apps such as iMovie and QuickTime, which is the most major cause. You can try Cisdem Video Converter to convert WLMP to MP4 on Mac.
It has a clean and well-organized user interface. It could convert WMV to MKV, AVI, WebM, M4V, MPEG, MP3, MTS, FLAV, and other formats on Mac. You may also use Cisdem Video Converter to obtain videos from a variety of internet sources, rip DVDs, edit videos, and upload files to YouTube.
3. Aconvert.com (Mac/Windows)
Aconvert.com is an unrestricted online media WLMP to MP4 converter that lets you turn video files to MPG, MP4, WMV, RM, AVI, M4V, and other formats. You can either import the file from your computer or paste the link. "Change size, bitrate, and frame rate" and "Do not modify anything else" are two more options. You can use it to convert WLMP to MP4 on Mac/PC online.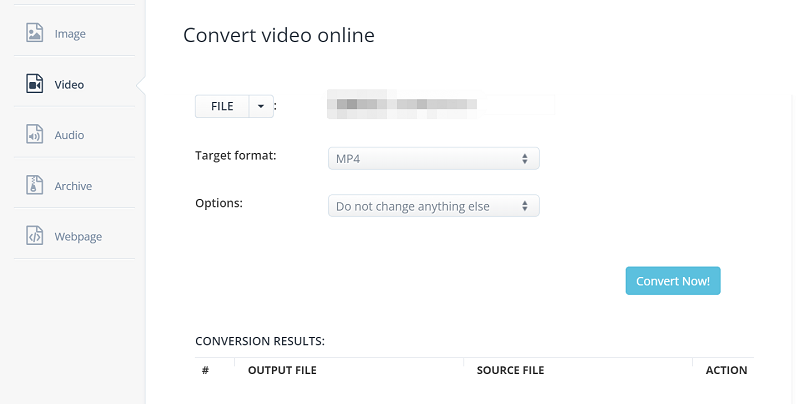 4. Convert-Video-Online.com (Mac/Windows)
The last one is the accessible and clever WLMP to MP4 converter online, the Convert-Video-Online.com, which allows you to convert files to MPEG, MP4, MOV, AVI, Android, GIF, Apple, and other formats. You can also choose between HD 720p TV, Mobile, HD 1080p, and other resolutions. You can change the video codec, audio codec, and estimated output file size from the settings.
الجزء 3. استنتاج
WLMP, or Windows Live Movie Project, is a Microsoft Windows Live Movie Maker project that is frequently generated in WMV format so that it can be uploaded to YouTube or burned to a DVD. Until the modifications are complete, the projected file is saved with the .wlmp extension. Since it cannot be played to most media players, one solution is to convert WLMP to MP4 on Mac or PC.
You must first convert the WLMP file to MP4 or WMV format using Windows (Live) Movie Maker. Then, using a skilled WLMP Converter, convert the produced files to other formats, such as WMV. This article offered you the محول الفيديو iMyMac on Mac or Windows for the conversion.
احصل على نسخة تجريبية مجانية الآن!
It can easily convert WLMP files to popular video formats such as AVI, FLV, MP4, MOV, and others. Moreover, there are also alternative tools or apps provided above in case you don't prefer the iMyMac Video Converter. With this guide, you can freely watch any WLMP videos on just about any platform or media player.