Step 1: Download, Launch iMyMac-PowerMyMac and Choose File Shredder Option
At first, you should download iMyMac-PowerMyMac on your mac, and then run the program.
You will see many options in the module "ToolKit", and you can select "FileManager" to crush your files.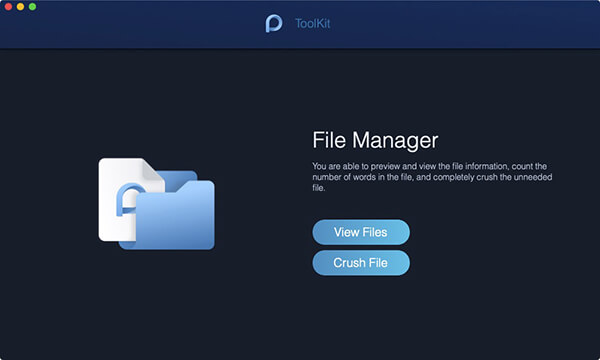 Step 2: Choose File to Destroy
After you enter the home page of "FileManager", choose "Crush File" and you can go to the "File Shredder" site.
Later, drag your unneeded file to the left side to shred it.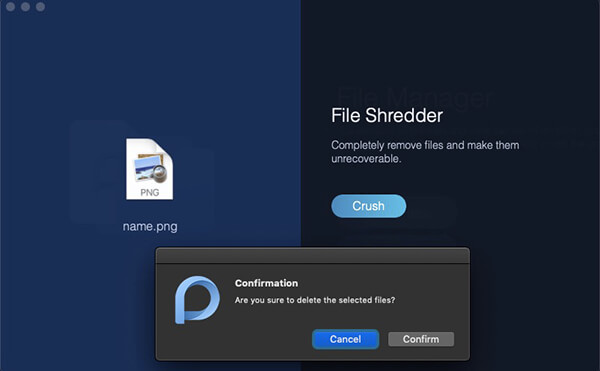 Step 3: Permanently Shred Private Files
When you have selected the files, you can hit "Crush" button to permanently remove your file from your Mac.
In this step, you will be required to confirm this process. If you have considered shredding your file, you should click "Confirm".
When the process completes, your file will can't be recovered.