As I was using my MacBook Pro today, a message on the screen appeared.

It said that the startup disk is almost full. Is there something wrong with my Mac? What can I do to get rid of startup disk full on Mac?

There is no need to panic! Just follow our tips on how to clean up your full startup disk on Mac and you should be back on track.

I have just the perfect solution for you.
Let's do this!
Article GuidePart 1. What Does Startup Disk Full Mean?Part 2. How to Clear Up Your Full Startup Disk on MacPart 3. Use iMyMac-PowerMyMac's Browser CleanupPart 4: Conclusion
Part 1. What Does Startup Disk Full Mean?
At one point or another, a Mac user will see "Your startup disk is almost full." on their screen. While this is a problem that requires prompt action, it isn't the end of the world.
You get this error when your primary disk drive is running out of space, which makes your Mac run slowly. The startup disk is the hard drive where your operating system is stored.
That makes it the most essential disk on your Mac. It also contains user data such as apps and files.
Having a startup disk that is close to full poses two problems. The first is you will soon have no space left for your files.
The second is your Mac will start to perform slower than usual. Ideally, 10% should be left free on your startup disk to provide enough space for your Mac to work well.
Once you see the "startup disk full" error on your Mac, you should check what's taking up space in the disk.
Do as follows:
Press the Apple icon in the top-left corner of the screen.
Click About This Mac and press Storage.
This will give you an overview of the usage of the disk space. You will see how much space you have left and which files are taking up space.
Take note of which files are occupying the most space and you can start from there.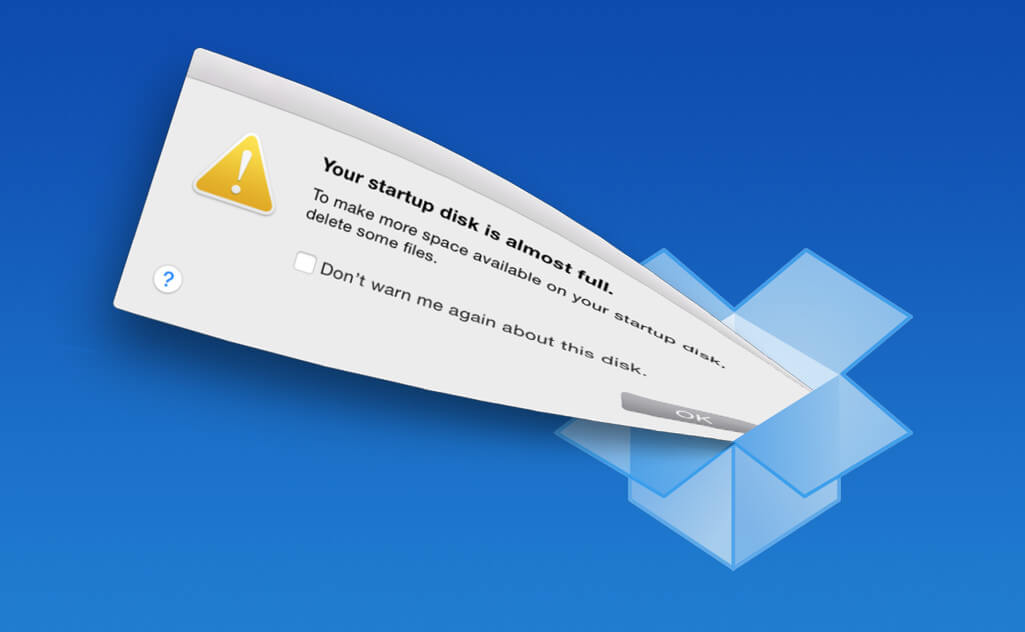 Part 2. How to Clear Up Your Full Startup Disk on Mac
Delete old iTunes backups
Did you know that every time you decide to update iTunes, it creates a backup of your iTunes library? This just gives you a whole lot of backups that you don't even need.
That's why this is a good place to start to clear up your startup disk. After all, you'll only need one backup. Here's how to look for your backups and get rid of them.
Launch Finder and click Go in the top-left corner of the window.
Choose Go to Folder.
Enter "~/Music/iTunes/Previous iTunes Libraries" in the field.
Delete the old backups.
Delete old iOS backups
If you have an iPhone or iPad and you update them using iTunes, you likely have a ton of backups in your Mac. Follow the steps below to get rid of them.
Open Finder > Go > Go to Folder.
In the field, enter "~/Library/Application Support/MobileSync/Backup/"
Delete the old backups.
Remove old iOS updates
Aside from creating backups of your iDevice's files, iTunes also downloads updates for your device's apps. Once your apps are updated, the updates no longer serve any purpose.
They simply stay on your Mac and waste space. Here's how to look for them and remove them.
Run Finder > Go > Go to Folder.
If you have an iPad, enter "~/Library/iTunes/iPad Software Updates". If you have an iPhone, type in "~/Library/iTunes/iPhone Software Updates". Delete the files that you see.
Get rid of cache files
Cache files help your Mac run applications faster. However, they accumulate over time as programs generate temporary files.
They remain on your Mac and eat up disk space if you don't delete them yourself. When you get rid of cache files, the priority must be with removing the largest files.
Do not delete everything. Moreover, we recommend deleting the files inside the folder instead of deleting the entire folder.
Open Finder > Go > Go to Folder.
Enter "~/Library/Caches" and delete files
Press Go to Folder again and type in "/Library/Caches". Drag the large files to Trash.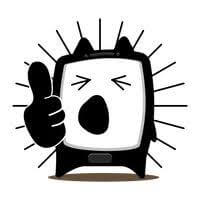 You may also use some tools to clean up your Mac like iMyMac-PowerMyMac(Mac Cleaner) to erase junk files, like cache, in just a few clicks.
Remove language packs
Your apps may come with language packs that allow you to change the language in the app. It's a great option, but let's admit it.
We only use our app in one language. We can get away without the rest. Here's how to clean them up.
Launch Finder and head to Applications.
Ctrl + Click on an app > Show Package Contents.
Select Contents > Resources.
Look for files ending in .lproj. These are the language packs. Select those that you are not going to use and delete them. Repeat the steps for other apps.
Uninstall unnecessary apps
Many users have numerous apps that they have never launched. In such case, there is no better way to free up your full startup disk than to remove old and unused apps.
We suggest using iMyMac-PowerMyMac's Uninstaller for this purpose. Dragging an app straight to Trashcan leave behind hidden files such as app logs.
iMyMac-PowerMyMac, however, successfully uninstalls the app and deletes associated files along with it.
Remove browser cache
Every time you visit a new page on your internet browser, it generates cache to make it load faster on your future visits. Doing this on every page, though, will lead to a growing browser junk.
How you remove browser cache may differ for different browsers? Visit the support page of the developer for more details.
For your convenience, you can use iMyMac-PowerMyMac's Browser Cleanup. Check out Part 3 of this post to learn how to use it.
Delete duplicate and unused files
Your Downloads folder is a goldmine of unnecessary files. There is also a big chance that you don't even remember downloading a couple of them.
Get rid of everything you don't need, and try to organize your files. You'll thank yourself for that in the future. Check out your folders for photos, music, and videos as well.
Remove duplicated files if there are any. iMyMac-PowerMyMac's Duplicate Finder can help you with that.
Compress files
There are files that we don't use that often but we need to keep. The best option for these is to compress and turn them into smaller files.
It's just easy to do that. Ctrl + Click the file that you want to compress and hit Compress. This is recommended for huge files like movies and videos.
Finally, take out the Trash
After deleting all those junk, they are just sitting in the Trash. Now it's time to get rid of them – for good. Click on the Empty button, and this should free up considerable space in your startup disk.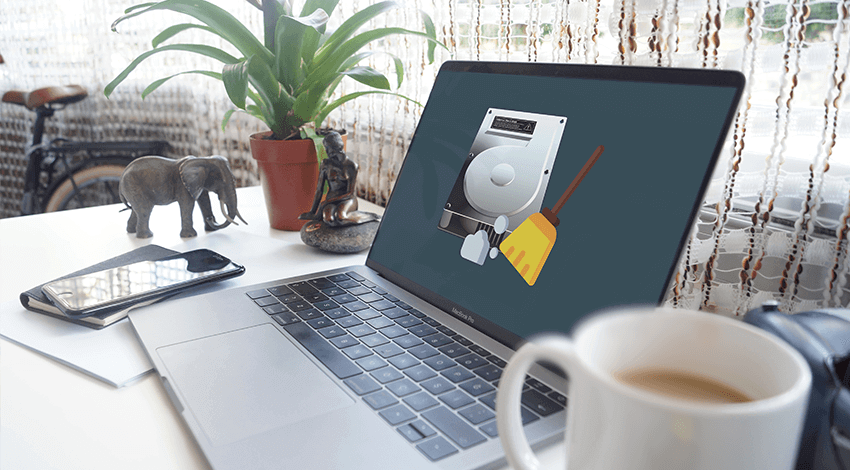 Part 3. Use iMyMac-PowerMyMac's Browser Cleanup
Cleaning up your Mac's full startup disk is easier and quicker if you're using the right tool. An excellent example is iMyMac-PowerMyMac's Browser Cleanup.
It gets rid of cookies, search history, login details, and other unnecessary browser data. If you use your browser more often that you want to admit, you may be accumulating more data than you think.
Well, you'll find out just how much data you have once you download and use the software.
Step 1: Download and Launch iMyMac-PowerMyMac
Download the software and launch it. From the top side of the screen, select Browser Cleanup-Privacy in ToolKit. Click the Scan button to begin looking for the available browser data on your Mac.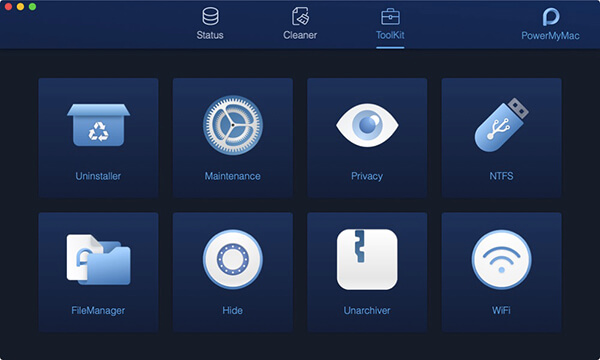 Step2: Select browser data to remove
Once the scan is complete, the software will show you the browser histories, cookies and cache and their respective file sizes.
If you have more than one browser installed on your Mac, you will see all of them listed on the left side of the window. Tick the items that you want to delete.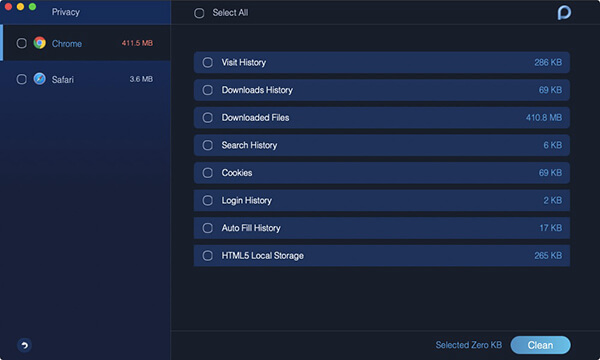 Step 3: Clear browsing data
When you have selected everything that you want to get rid of, press Clean. Click Confirm.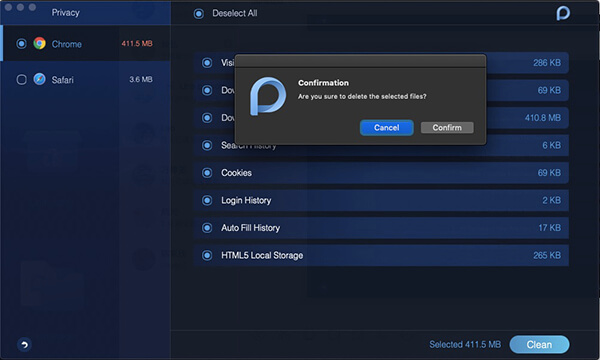 People Also Read:How to Check and Free Disk Space on MacHow to Clean Mac for Free
Part 4: Conclusion
Now that you know where to look and what to search for, you can keep your startup disk from getting full. It doesn't stop here, though.
You should regularly clean up your Mac to ensure that it is performing optimally and you have sufficient space for your files. Don't worry, iMyMac-PowerMyMac will make it a breeze!