Q: I heard from my friend that clear cache on Mac will give some space on the device but I don't know how. Can you help? Thanks!
A: If you are searching online for the different ways of clearing cache on Mac well you are on the right page.
Today I will give you the complete guides on how to get the most out from your Mac. Read along!
First, You may need to know what is Cache on Mac?
A cache is a collection of temporary files made by Mac as well as the other applications you use. Storing these caches will help you save and hasten processes.
Like for example, when you are searching Safari for the first time, the system will already take cache or download images from the specific webpage you visited so the next time you head on to that page, Safari will not have to download the images again.
The same thing happens to your mobile and iPad; the iOS will use cache to speed up the application process.
Over time, caches build up and will consume a large amount of space that may affect the speed performance of the device.
People Also Read:Which is The Best Mac Cleaner?How to Speed Up Mac
Article GuidePart 1. Steps to Clear Cache on Mac.Part 2. Something You May Want to Know: Is It Safe to Clear Cache on Mac?Part 3. Other Ways to Clear Cache on Mac?Part 4. Conclusion About Clearing Cache
Part 1. Steps to Clear Cache on Mac.
If you don't like to perform the rest of the clearing processes, then use a single click program to clear out caches on Mac. To better and safely deleted caches on Mac,use iMyMac-Cleaner.
This is the best and highly recommended software for making sure you have the best performing device. This program simply runs and diagnoses the status of your Mac.
Here are some notablefeatures of iMyMac-Cleaner:
Deletes Unnecessary files
Removes Junk Files
Erase Large files
Shreds Files
Uninstall unneeded folders
It works pretty much as an all-in-one solution for your Mac. So if you are planning to get some space on the Mac, use iMyMac-Cleaner.
Step1: Download and install iMyMac, and then Launch the program
Step 2: Scan Your Mac
Find and click the Junk Files among the options on the left. Let the program scan the entire Junk Files on your Mac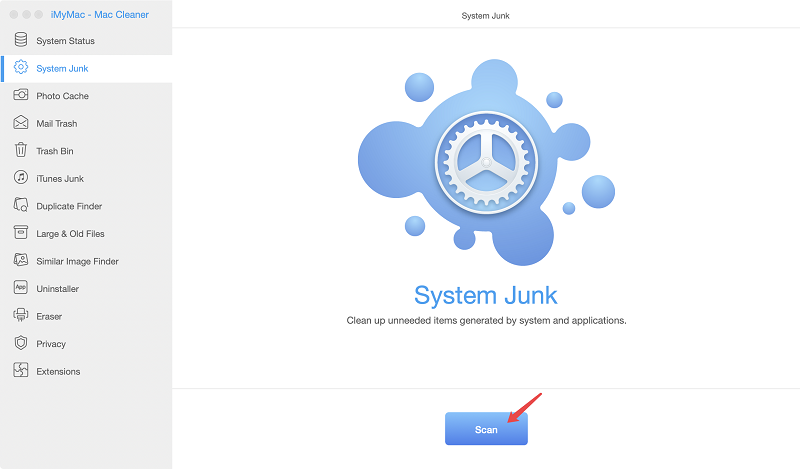 Step 3: Selectively choose the System Junk to be deleted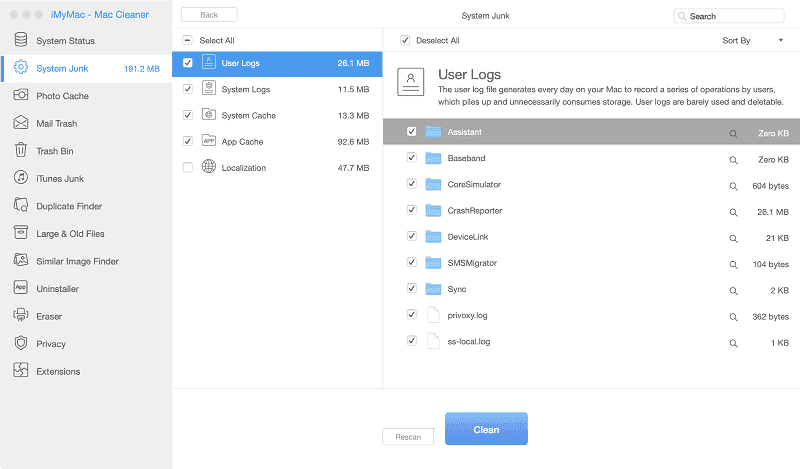 Step 4: Wait until the program finishes
You will be confident to use iMyMac-Cleaner because it will give you hints on the unnecessary files that can be deleted.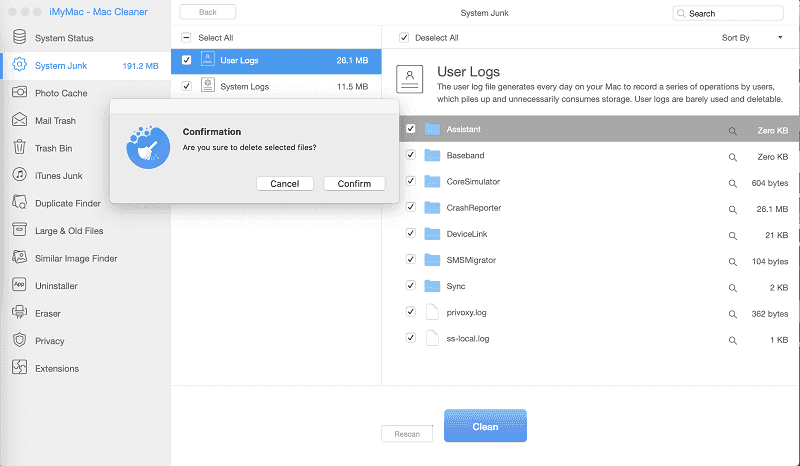 For the best result, ensure a backup first prior to clearing caches on Mac. This is just a precaution in case you may have deleted important files while in the process.
You can use Apple's own Time Machine or use your favorite backup program.
Part 2. Something You May Want to Know: Is It Safe to Clear Cache on Mac?
Yes and No. Most of the applications stored by caches are relatively smaller but piles up later on and accumulating space.
There are 3 types of cache on Mac namely: System cache, User Cache, and Browser Cache.
These 3 can be deleted or cleared but they are located in different folders on your system and might require technicalities at some point.
However, you can start clearing cache on Mac if you follow the step by step guide religiously. Make sure are get yourself familiarized with the system folders before you head on and start deleting caches.
There are 2 main methods on clearing cache on Mac, the first is to do it manually if you have quite a background and secondly, by using a program to automatically do the task for you.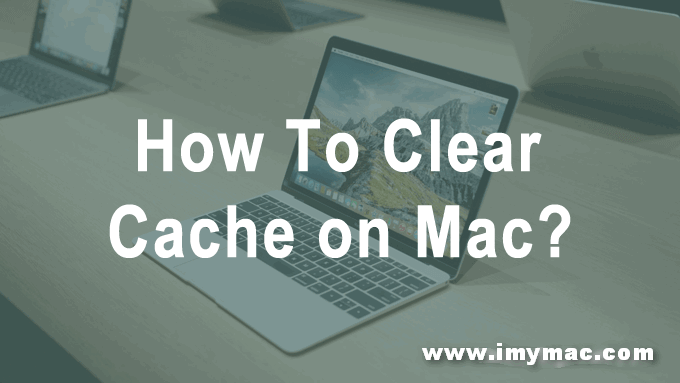 Part 3. Other Ways to Clear Cache on Mac?
We will give you the full steps on clearing cache on Mac manually and by using a program. First we will guide you on how to delete User cache.
Follow these steps to remove User Cache:
Open the Finder window and click "Go to Folder" from the Go menu
Enter ~/Library/Caches
Go into each of the folders and clean out everything.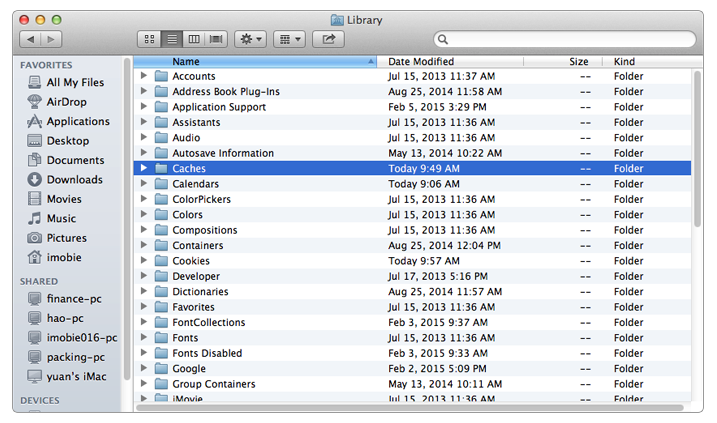 To delete System and app Cache:
Go to ~/Library/Caches
Open the folders for each system file and applications
Delete the files inside the folders only
Flush DNS Cache:
DNS cache saves the domain (website names) and translates it to IP addresses. You can also manually flush the DNS to ensure that all the websites you visit are working perfectly.
Type "terminal" on Spotlight
Type this commands and enter:
sudo dscacheutil -flushcache;sudo killall -HUP mDNSResponder;say cache flushed
Clear Browser Cache:
Chrome
Launch Chrome Browser
Find and click on the 3-dot icon located at the top right corner of the browser
Find and click on Settings
Click Advanced
Click "Clear browsing data"5
Only check the Cached images and files box
For the fre5quency, choose All time
Click on "Clear data" button
After clearing the caches on Chrome, close the browser and reopen.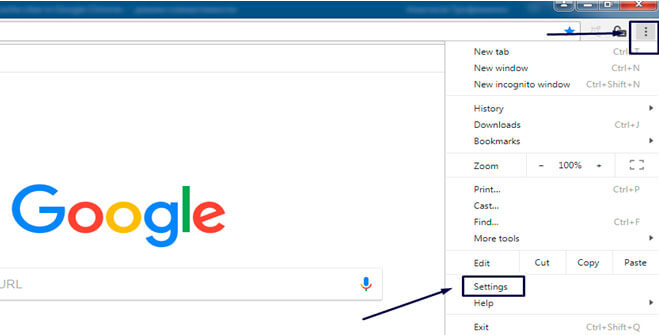 Safari
Launch Safari
Find and click Preferences
Go to the Advancedtab
Enable the Show Develop menuin menu bar
Scroll down and click the Develop menu
Click Empty caches
Close and then reopen the Safari browser after clearing caches.
Firefox
At the top right corner of the browser, find and click the burger-like icon
Click Privacy & Security
Scroll and click "Cached web content"
Click Clear Now to delete caches
Exit browser and re-open
Set the time range to 'everything' and limit the cache size in MB by checking the Override Automatic Cache Management box.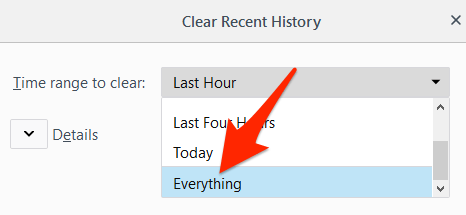 Note:
We recommend that you remove the files from the folders, but not the folders themselves.
You can also copy everything to a different folder if you are not confident enough just to make sure you have traces when something goes wrong.
After you have finished clearing cache on Mac, don't forget to empty the Trash folder too. Most of the time, the trash folder contains larger file sizes than the one you are currently using.
Part 4. Conclusion About Clearing Cache
You have just learned the different methods in clearing cache on Mac. To recap, you can erase cache manually by going over to each folder and erase the contents inside but not the main folder itself.
If you use iMyMac - Cleaner, the process is refined and more accurate because the program understands which files are okay to remove and which are not.
For better results and less headache, choose to download iMyMac - Cleaner. This is the best and highly recommended Mac cleaner with the free download version. Download yours now!