Do you want to record videos on your Mac device using your built-in camera? It might be for different purposes. For instance, you might wish to do it for YouTube videos, for recording quick snippets of movies or forgetting small, quick video entries. Whatever your reason may be, you can easily record videos on your Mac using various apps. These can be built into the Mac itself, free to use, or purchased from third-party providers.
There are various ways you can do in order to record videos on your Mac. You can use paid tools or free tools. Most have features that allow you to edit the videos as well. However, we'll start with steps on how to do it using the pre-installed QuickTime Player. As a result, you'll create a video that can be easily uploaded, edited, and shared.
Article GuideQuickTime Player Mac Video Recorder: How To Capture Videos On MacFree Mac Screen Video RecordersPaid Mac Screen Video RecordersTo Wrap It All Up
People Also Read:How To Download YouTube Videos On MacFour Methods To Help You Transfer Videos From iPhone To Mac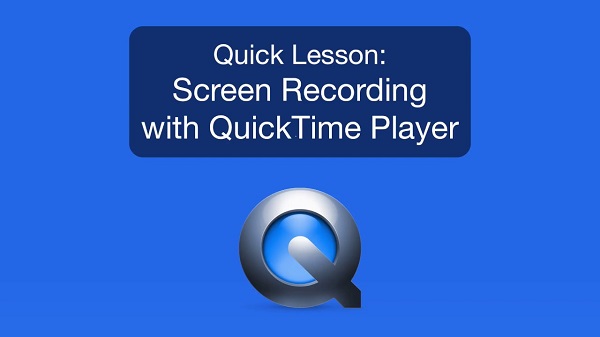 QuickTime Player Mac Video Recorder: How To Capture Videos On Mac
Here are the steps on how to use QuickTime Player within Mac's operating system.
Step 01: Launch the Applications folder and then open the app named QuickTime Player.
Step 02: Press the File menu. Select New Movie Recording.
Step 03: The webcam of FaceTime will be activated and displayed on the screen. Press the record button (colored red) to be recording your own movie.
Step 04: Once you are done recording, press the Stop button. You can also trim the video if you like.
Step 05: Visit the File menu and press Save. In some Mac operating systems, Save is called Export.
Step 06: Give a file name for the movie you've just recorded. After this, save it to your desired location within the Mac device.
Typically, the default file format will be QuickTime's .MOV file. However, you can also save it as another file format if you wish. Or, you can easily convert it to another file format using tools. The .MOV file format is actually compatible with a wide variety of devices. In addition, it directly uploads to that of any social networking site. It can also be viewed on Windows, Android, iOS, and Mac devices through the use of any modern multimedia players.
The resolution of videos you've recorded depends on the Mac model. Each has its own type of FaceTime webcam. Plus, each has different resolutions. But usually, you can expect resolutions of about 480p or 720p. If you wish to have better resolutions (e.g., 4K or 1080p), you can opt to use iPads or iPhones instead.
QuickTime is a very powerful application that comes with a multitude of features. Aside from being able to record your camera, it has a built-in screen recorder for recording videos displayed on the Mac computer's screen. You can even record audio through the built-in microphone.
QuickTime player is the simplest choice when it comes to getting a Mac video recorder. But, if you want more features, you can also opt for both free and paid third-party applications. Included below are some of the best free and paid video recorder apps for your Mac.
Free Mac Screen Video Recorders
If you opt for free Mac video recorders, it is important to note that they usually have limited features. This is because they're free and you don't have to pay a single dime to use them. For instance, some only allow you to record videos with a limited time period. However, the apps below are a good choice if you don't wish to shell out cash for simple video recordings.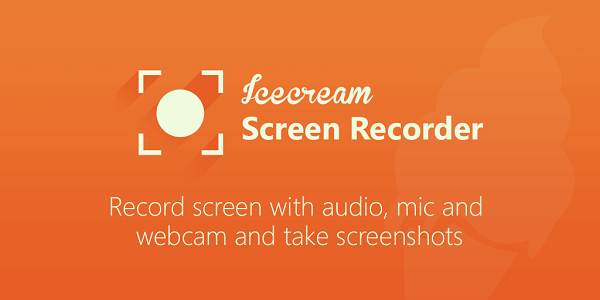 01 – Icecream Screen Recorder
You can use this easy to capture any specific region within your screen. It allows you to do both screenshots and video recordings. With Icecream screen recorder, you can record your webinars, Skype calls, and games in stunning HD quality.
You can choose between recording the entire screen or a particular app window. In this way, you can have great video content captured in the best possible way. The app allows you to put your own watermark if you want. Plus, choosing among various video resolution outputs is made easy.
02 – Jing
This is a great screen capture tool made free by Techsmith. It's somewhat different from other screen recording tools. The video you have captured using Jing can be saved in different formats such as SWF. Plus, it can also be stored within screencast. It allows you to record 5-minute videos and you can use the mic while doing so. It's a great tool if you simply want to narrate simple solution-focused steps.
03 – Monosnap
This free Mac video and screen recorder allows you to turn your system audio mic, and webcam on before doing the recording. It enables you to record yourself using the Mac device' built-in camera or an external device.
Screen recording is done at 60 frames per second (FPS) ensuring smooth playback. This is a great way to make a smooth-looking video for high-quality demands. Monosnap has a screenshot feature as well. You can capture the entire screen or a portion of it by simply pressing the hotkeys you have set up.
The software provides you with various editing options such as the ability to blur sensitive information, highlight essential data, and use arrows or markers. It integrates with the Cloud and is ideal for both professionals and students.
Cloud drives can be connected to various platforms such as Box.com, Google Drive, Dropbox, Yandex.Disk, CloudApp, and FTPs. This is a great way for you to share your recorded videos to friends or co-workers. Monosnap is an excellent choice for one-off, short video recordings.
04 – OBS Studio
This is a free and open-source screen recording software. It allows you to live stream in Mac, Windows, and Linux. Unlimited scenes are possible coupled with real-time audio or video capturing (and even mixing). Its platform is great for high-performance video and audio recording levels.
Filters include color correction, color keying, image masking, and more. OBS Studio comes with an audio mixer that's built-into the software. This audio mixer has filter functions such as noise gain, noise suppression, and noise gate.
05 – Recordit
It can be used to make quick, short videos of you and your friends. For instance, if you're doing anything interesting, you can use the software and turn it into GIFs. A maximum of 5 minutes can be recorded. Plus, it allows you to create GIFs out of your recordings. Screen records are uploaded to the servers of Recordit and can be shared easily.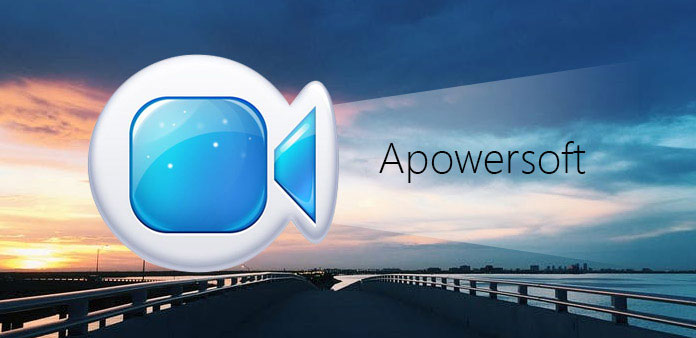 06 – Apowersoft
This tool is made for professionals who typically record their screens. It boasts of powerful features giving users more control during the process of the recording screen. You can use it to create vivid tutorials that even include yourself.
Apowersoft provides you with three different options for recording modes. Plus, you can choose from different audio inputs once recording. Finally, the software enables various mouse configurations that you think is a perfect fit for your recording needs.
07 - Screen Recorder Robot Lite
Screen Recorder Robot's lite version is a great tool and is a simple way to do screencasting. Edits are also possible through its featured capabilities. Although, it doesn't allow you to place watermarks within videos. This can be bothersome for users who'd like to place their own marks on videos to avoid piracy.
Since this is a free tool you can record a maximum of 600 seconds only. It also imposes a 200-second minimum limit for those who wish to make short videos. However, there's a way around this. You can simply record videos over and over again. Then, use the editing tools to make a big video out of it. The tool can be bought within the Apple Store like most screen recorders out there.
Paid Mac Screen Video Recorders
The great thing about paid versions is they provide you with a customer support service that you can't get from free options. Plus, they have a lot of features that make your recorded videos look better. In addition, most paid Mac screen video recorders don't impose time limits on the recording. Below are some of the best-paid screen capture tools we have found for your Mac device:
AV Recorder & Screen Capture
This software can be purchased through the Apple store. It allows you to record any single thing within your screen. The maximum resolution is at 2800 x 1800 for video recording. This is a great tool if you wish to record gameplay tutorials. It has frames per second (FPS) option and allows you to set automatic recording time lengths. Sharing your videos is made easy through their platform as well.
Snagit
This is a great tool by Techsmith. The said company has been a provider of screen capture tools for a long time. Snagit can be downloaded through their website and has great editing features. It has an easy-to-understand interface. Saved videos are in .MP4 file formats and have a limit of about 1GB. After you have done the recording, you can transfer videos to various application services making it a reliable tool for users.
Screen Record Studio HD
This professional screen capture software comes at a lightweight price and can be bought at the Apple Store. It provides various image and text logos apart from having a screen recording capability. Users can mix two different audio sources. Animation of mouse clicks and click counts are included as well. The downside is it can only record a maximum length of 2 minutes or 120 seconds.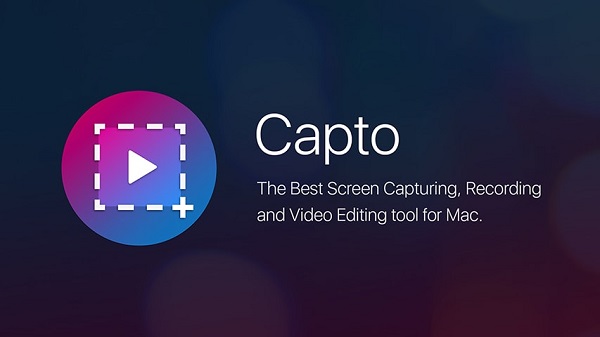 Capto Screen Capture
Capto pushes you to bring out your own creativity by helping you capture compelling, informative videos. It allows you to record at 60 frames per second (FPS) with Full HD quality. You can choose between recording the entire screen and recording selected regions. Audio can be recorded clearly as well.
Emotions can be recorded through Capto screen capture using your computer's camera or an external one. This screen recorder comes with a suite of editing tools to enhance your video. A file management system allows you to easily store your files and retrieve projects. Capto Screen Capture is available in the Mac App Store.
Screen Recorder Pro
This can help record screen at 30fps up to 60fps. Excellent results come from its optimum performance. You can opt to record audio from apps, games, the Internet, or the built-in computer audio system. Screen Recorder Pro offers custom scaling thus giving you the ability to scale the recorded video down in order to get the best results.
This app is available in the Mac App Store and enables you to compress videos for uploading to the Internet. There is no limit as to the length of the video you're recording. You can even save files into various formats such as .MP4 or .MOV. Signatures and logos can be placed within the recorded video. Plus, you can record mouse animations as well.
Camtasia
This is one of the most popular tools among professionals who record their screens. It offers an extensive layout and allows smooth editing features. You can put in a lot of elements within your recorded video as well.
Camtasia allows you to add annotations, titles, panning animations, and transitions, making your video stunning to the eye. When it comes to paid Mac video recorders, Camtasia can be regarded as one of the best in the market. The tools given by the software can be great for saving time especially you record screens for professional purposes.
To Wrap It All Up
Perhaps the best use of Mac video recorders is to show solutions to specific problems and uploading them to YouTube. When using Mac screen recorders, you might encounter a lot of features apart from simply recording the screen. These features can help improve the look and feel of your videos and improve your productivity as well.
As such, these top Mac video recorders can be called screen recorders too. They can easily be used to make tutorials, screencast videos, and other recordings that can explain a bunch of things to viewers. They can also be used to record important moments in your life. You can simply choose the best ones that suit your needs whether it's a paid one or a free one. Happy recording and we hope you make a great tutorial video using the apps above!