After purchasing iMyMac products to clean up your Mac, free up your Mac storage, protect your privacy and so on, you need to enable Full Disk Access in macOS to allow iMyMac products to scan the protected areas of your Mac. Otherwise, iMyMac will be unable to completely prevent your Mac from malware threats.
Let's move on the detailed steps on how to trust iMyMac on your Mac, so that
Step 1: Unlock Security & Privacy Preferences
Move your mouse over the Apple icon, then open System Preferences, find Security & Privacy to click. Click on Full Disk Access located on the left side under Privacy, then click the lock icon underneath to prevent further changes. To do this, you should enter your password to allow System Preferences to unlock Security & Privacy preferences. After that, click on the '+' button.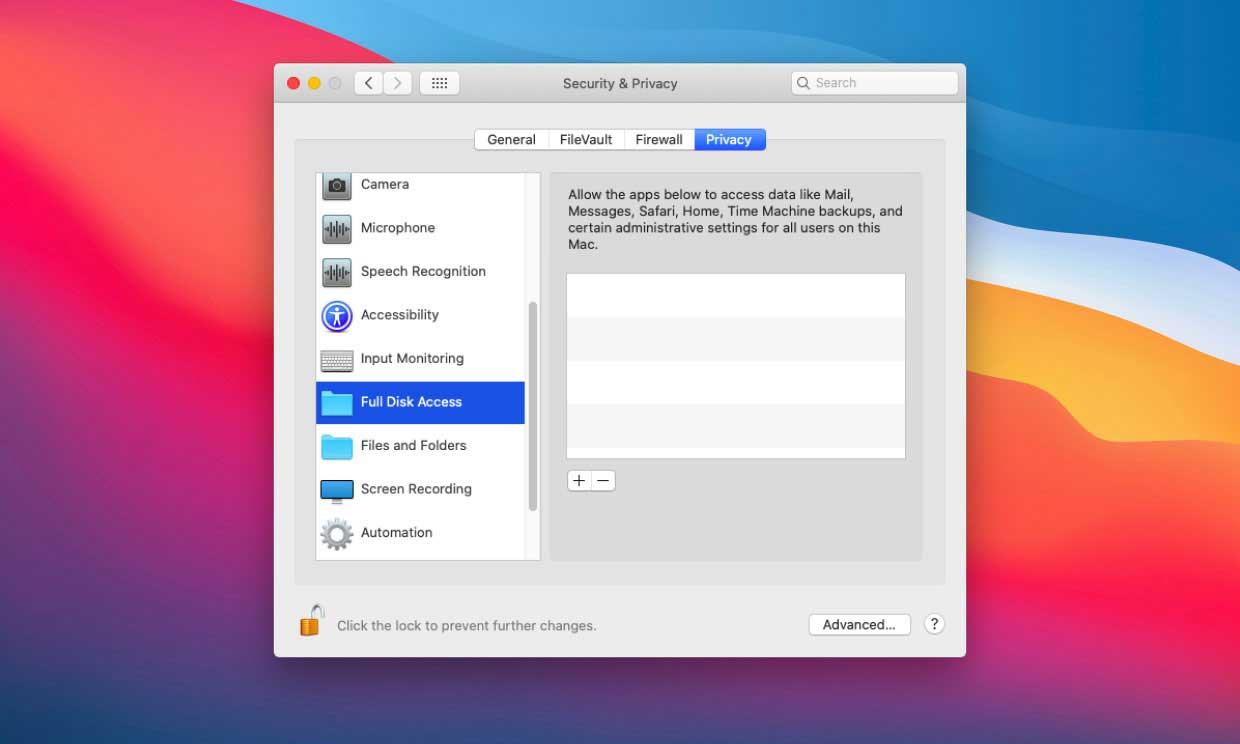 Step 2: Find iMyMac to Open
Click Applications to find iMyMac on your Mac, then press Open.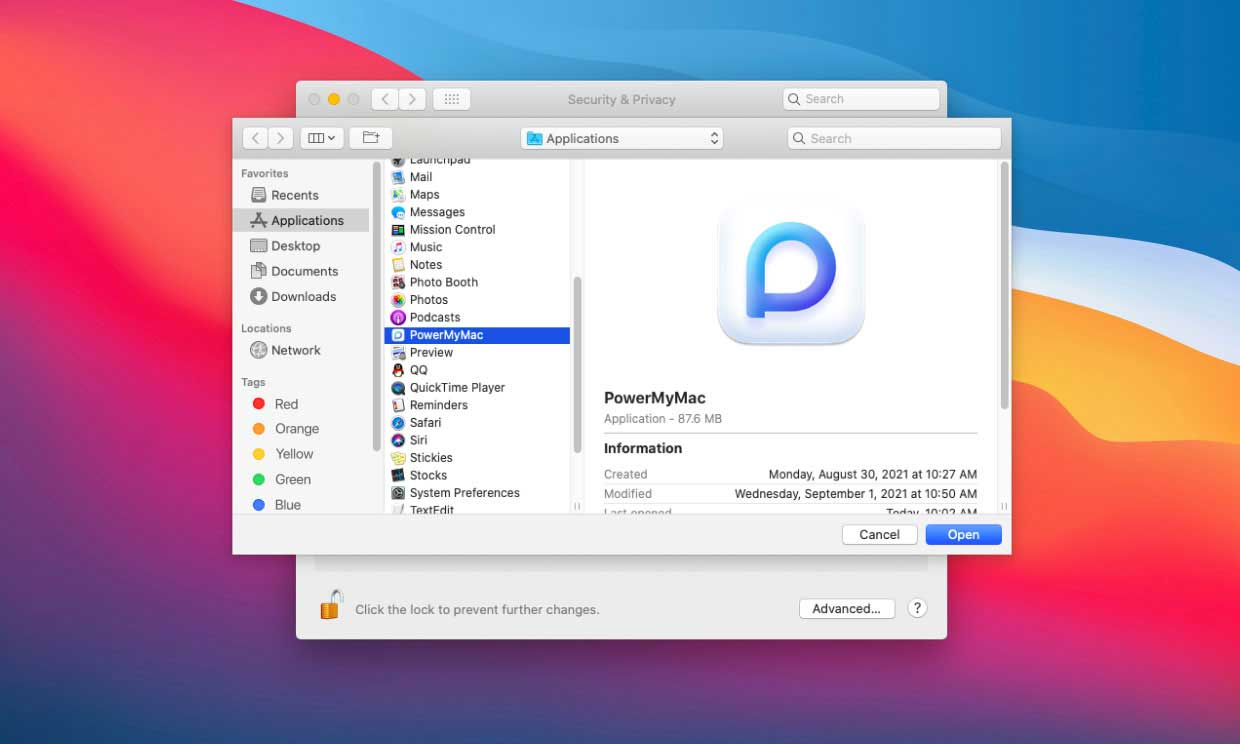 Step 3: Quit iMyMac
When a window pop up with "'iMyMac' will not have full disk access until it is quit", choose Quit Now.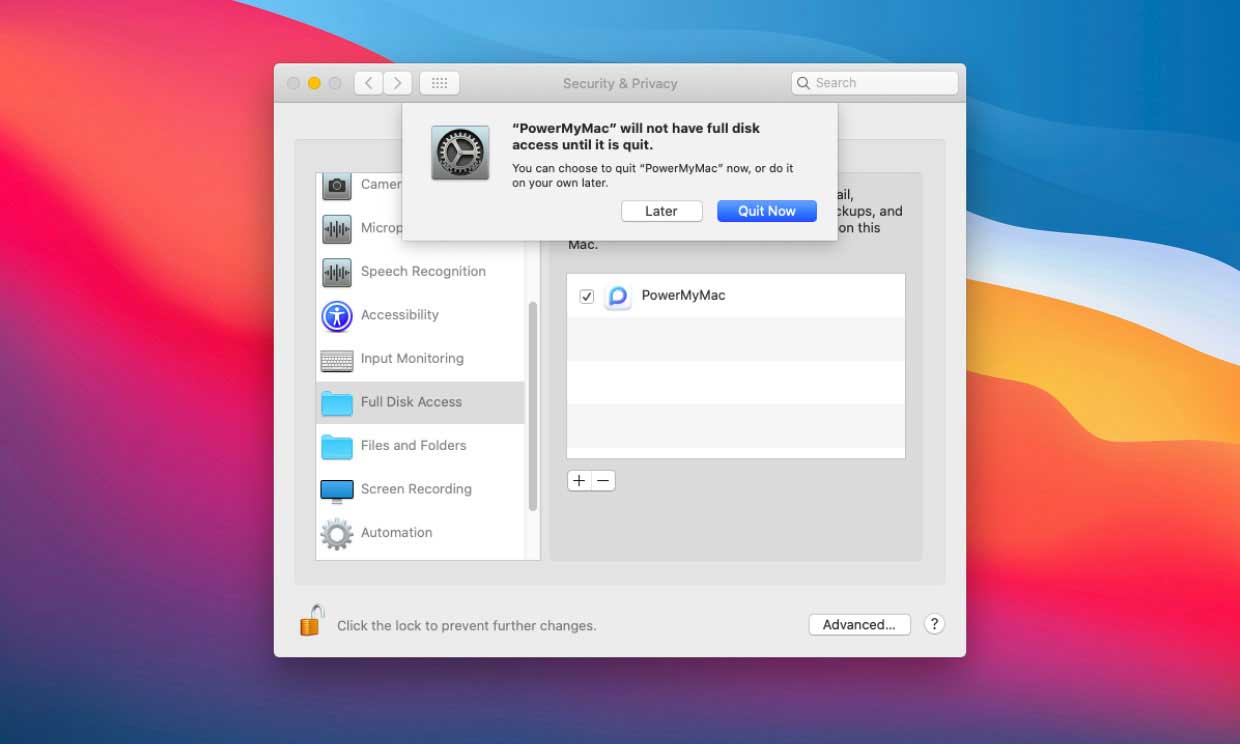 Now, iMyMac has Full Disk Access to scan all areas of your Mac and protect your Mac from virus threats.
Mac Cleaner
Easily clean up Mac in minutes
Free Download
Mac Cleaner Helps You Speed Up Mac
Free Download