I'm a Mac user and I use it for storing large-sized files. I'm a video special effects specialist and I am responsible for my company's large video files.
I just heard about the Purgeable storage in macOS Sierra. What is it? Can you tell me more about this Purgeable storage?
You're in the right place. I'll show you about what is Mac Purgeable space and how to remove purgeable space on Mac.
Tips: This software can help you easily clean up your Mac.
Free Download
Article GuidePart 1. What is Mac Purgeable Space?Part 2. Purgeable Files: Which Ones Are Considered Such?Part 3. How to Remove Purgeable Space on Mac?Part 4. How to Remove Purgeable Storage On Your Device?Part 5. Bonus Tip: How to Preview Purgeable Storage In Your Sierra?
People Also Read:Tips to System Has Run Out of Application Memory in 2019How Much Space Does Mac OS Take?
Part 1. What is Mac Purgeable Space?
Mac Purgeable Space is actually related to the Optimized storage feature of your macOS Sierra. Apple didn't make your hard drive space bigger. What they've done is to handle the limited space on your Macintosh with the help of cloud storage. This, in turn, made one part of your storage bar and turned it into a piece called "Purgeable."
Now, let's dive more into detail with the said slice of the storage pie. Purgeable storage actually contains files that your macOS refers to as suited for removal.
That's why it's called purgeable, it can actually be deleted from your drive without causing any issues. If Optimized storage is activated, a lot of files gets transferred to the cloud. Some of them are referred to as optional files.
Tip: How to deal with the issue of "Your startup disk full"?

Part 2. Purgeable Files: Which Ones Are Considered Such?
No one is 100% sure as to which files are considered purgeable. Some guessed that files and system-generated files that have these two criteria are considered purgeable:
Super old files you have not used or opened for a really long time.
Files that are already synced to iCloud. Thus, the original file can be removed on your Mac device since it already has a copy on iCloud.
Mac Purgeable files vary in types. It can be any type out there. It can be movies you watched on iTunes. Or, it can also be language files you have never used before. The type of language files that your system hasn't displayed cause you might not need it or might not understand it.
However, what renders these files purgeable and what does it actually mean? The system on your device looks for these files. It knows that when your Mac is about to run out of disk space and your Optimized Storage is activated, it can automatically delete these files to free your storage of space.
Part 3. How to Remove Purgeable Space on Mac?
This is very easy. All you need is a tool called iMyMac-Cleaner's Mac Cleaner. With this tool, you can find all useless files on your device and delete purgeable space on Mac with a few clicks. You can know more useful cleaners form here.
Here is how to use iMyMac Mac Cleaner to remove purgeable space on Mac step by step, try the steps below:

Download And Open iMyMac Mac Cleaner.
Scanning System Junk.
Review Items And Select Which To Delete.
Clean Up Finished.
Step 1: Download And Open iMyMac-Cleaner
Download the iMyMac-Cleaner on your computer and open it. The main screen will appear and it will display the System Status. Click the module named System Junk on the left-hand side.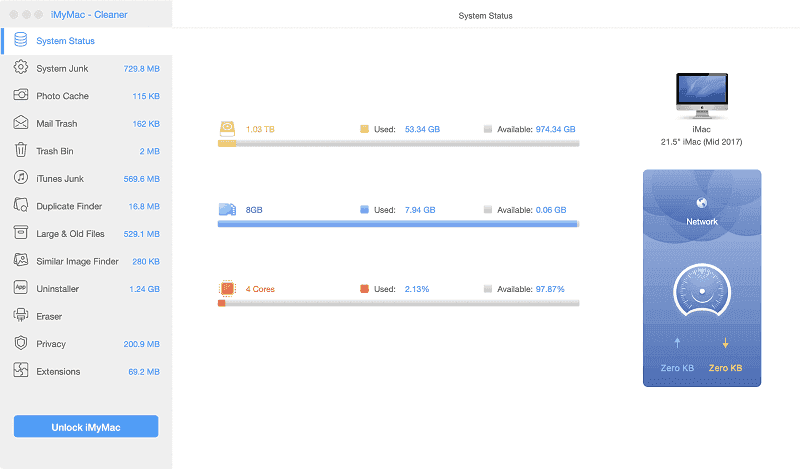 Step 2: Scanning System Junk
Click the Scan button and wait. The scanning process will start and wait for it to finish. After it is completed, it will display all Junk files to you.
The Junk files will be classified into different categories including Application Cache, Photo Junks, Mail Junk, System Logs, System Cache, User Logs, and Trash Bin, among others.
Note: You can click Rescan to scan your device again.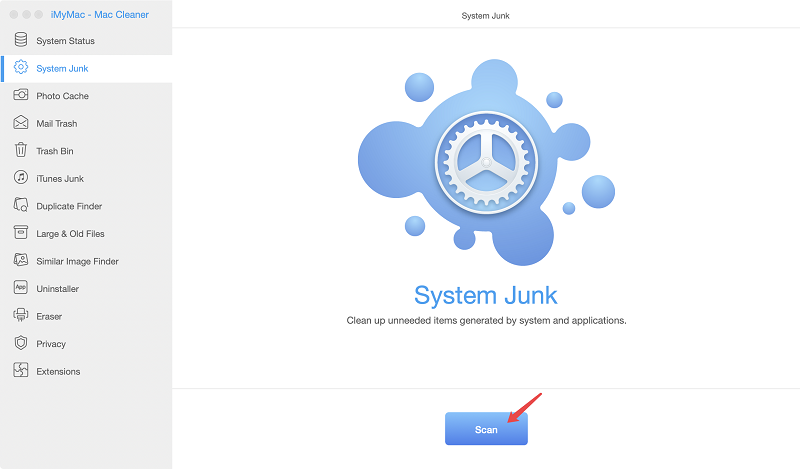 Step 3: Review Items And Select Which To Delete
Click a certain category. And then review the files found on the right-hand side of the screen. Select the files you want to delete. After which click the Clean button. The software will ask for confirmation. Click again to confirm.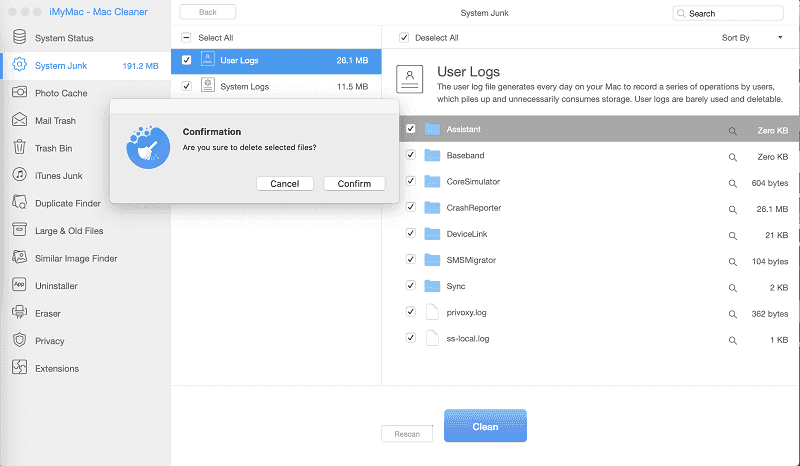 Step 4: Clean Up Finished
The files will now be erased. It will then show folders marked as Zero KB. Other folders will not be shown as Zero KB because they are auto-recreated folders.
Repeat steps 1 to 4. But in this case, select MAIL TRASH or LARGE & OLD FILES instead of System Junk.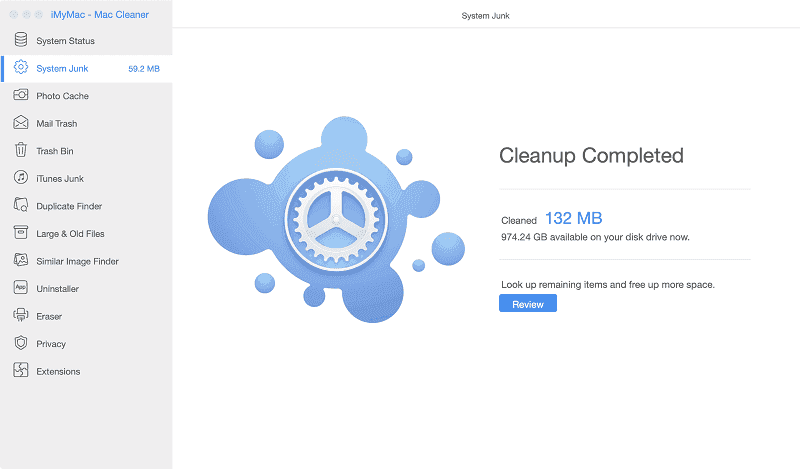 Part 4. How to Remove Purgeable Storage On Your Device?
Actually, you don't need to do this by yourself. But if you wish to do so, you can move to the next part of this guide.
Mac Purgeable space is there in that whenever your device is running out of space, you will be safe knowing that it will automatically clear up the allocated purgeable space.
This will lead to more free space on your Mac. The best thing to do for you to avoid lifting a finger is to activate other Storage. In this way, your device will automatically purge the said files. To do this, follow the steps below:
Go to the About This Mac menu.
Next, go to the Storage tab.
After which, press Manage.
Now, you have the ability to activate a particular option that you wish to be synced to iCloud.
Part 5. Bonus Tip: How to Preview Purgeable Storage In Your Sierra?
You may use Sierra or High Sierra on your Mac, and there must be some Mac purgeable storages.
You have the ability to check out the amount of space in your Sierra can purge in a variety of places:
The first method you can do is to check your native storage tab. You can access this tab by going to the Apple Menu and selecting About This Mac. Then, you go to the tab named Storage.
You can also view it on your Finder's Status Bar. To display your Status Bar, you should click View and then press Show Status Bar.
The third option is to go to the top menu and click Go. Then, select Computer. Next, right-click on the hard drive. Then, go to getting Info.
The fourth option would be to click View. Then, go to the Options panel. This will activate the Desktop display of hard disks.
The final option would be to ask Siri about how much space you have left on your device.
In Conclusion
Purgeable space on Mac is one way your device works smarter instead of harder. Instead of putting a bigger disk space on your Mac, you are given an optimization feature. Purgeable files are files that can be removed without causing issues to your device. It is automatically deleted on your device if Optimized Storage is turned on.
However, if you find your Mac is running slowly and want to delete more unnecessary files on your system, you can use a tool like iMyMac's Mac Cleaner. It helps you scan your device for unneeded files and delete them completely without causing harm to your device.