Recently, my Mac storage is full. Is there any solution?
En~Yes, I found a mac tool that I use to clean up my MacBook storage. It cleans up a lot of unwanted rubbish on my Mac and makes my mac free up space. It's called PowerMyMac. You can free try it out.
Get A Free Trial Now!
You May have the same conditions as above. I made some detailed solutions about how to clean up MacBook storage for you.
Contents: Part 1. Why Your MacBook Storage is Full?Part 2. How to Clean Up Macbook Storage?Part 3. Conclusion
Part 1. Why Your MacBook Storage is Full?
If you are running out of space on your Mac you might be thinking that it is because your applications, music and some other saved file on your Mac is eating up your space.
However, this could not be the real problem. Try to check on the storage of your Mac and if you notice that there is an unknown file that is eating up your storage then that is the reason why your Mac is running slow.
If you are going to take a closer look, you will see there that the file is named "Other". You might be thinking what is that "Other" file that is eating up your Mac space.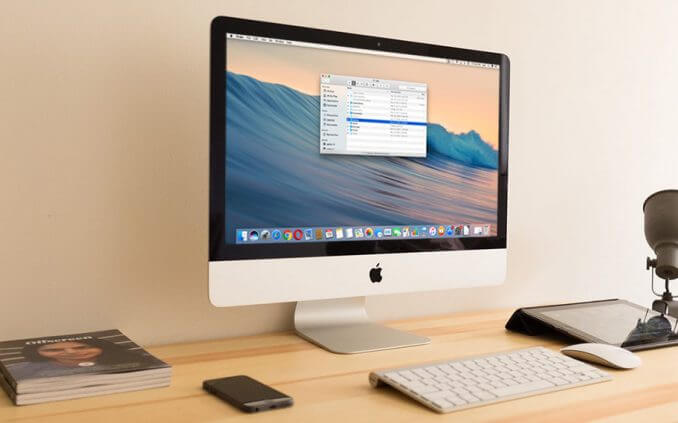 The category "Other" that you saw on your screen are actually files that were not recognized by your Mac computer. They could be pictures, videos or movies and more.
Some of its examples are your App plugins or extensions, common documents including your PDF, doc, and PSD, library items like your iCloud files or screensavers.
It could also be your personal and user information such as your documents, contacts or calendar data. Not to worry, because we have the perfect software for you to clean up your Mac computer.
The PowerMyMac by iMyMac just for you. So sit back and relax because we can assure you that this software will be able to clean up, boost speed and free up more storage on your Mac computer.
Part 2. How to Clean Up Macbook Storage?
Method 1. How to Clean up Your MacBook Storage Automatically
PowerMyMac is a software wherein you can use to clean up your Mac computer with no charge. This software also checks the status of your Mac which also includes the disc usage, CPU status, memory usage and more. It can also find same or identical files saved on your Mac computer.
Download the software and we guarantee that you will have a 30-day free trial. This is for you to test the software all you want so that you will be sure that this really works to clean up MacBook Storage. It can scan as quickly as possible and cleans up all your junk files easily.
It can also detect same picture files as well as identical files. PowerMyMac also filters scanned result by name and order as well as by size and time a lot more. PowerMyMac is also guaranteed 100% safe to use because only you shall have the access to it and no data shall be lost during the cleaning process.
Continue reading below for you to know how the PowerMyMac works on your Mac computer.
Step 1. Download and Install PowerMyMac on Your Mac
Go to our official website and have the software downloaded to your Mac computer. Install the software and we are ready to clean up your Macbook. Wait until the installation is complete. Run PowerMyMac on your Mac computer after successfully installing it.
Get A Free Trial Now!
Step 2. Scan System Junk or Large and Old Files
Select the category "Junk Cleaner" or "Large and Old Files" found on the left side of your screen. Click on "SCAN" button. Wait until the software is done scanning your Mac computer When done, click on "Review" button found in the lower right corner of your screen You can click "Re-Scan" button if you want the software to scan again your Mac computer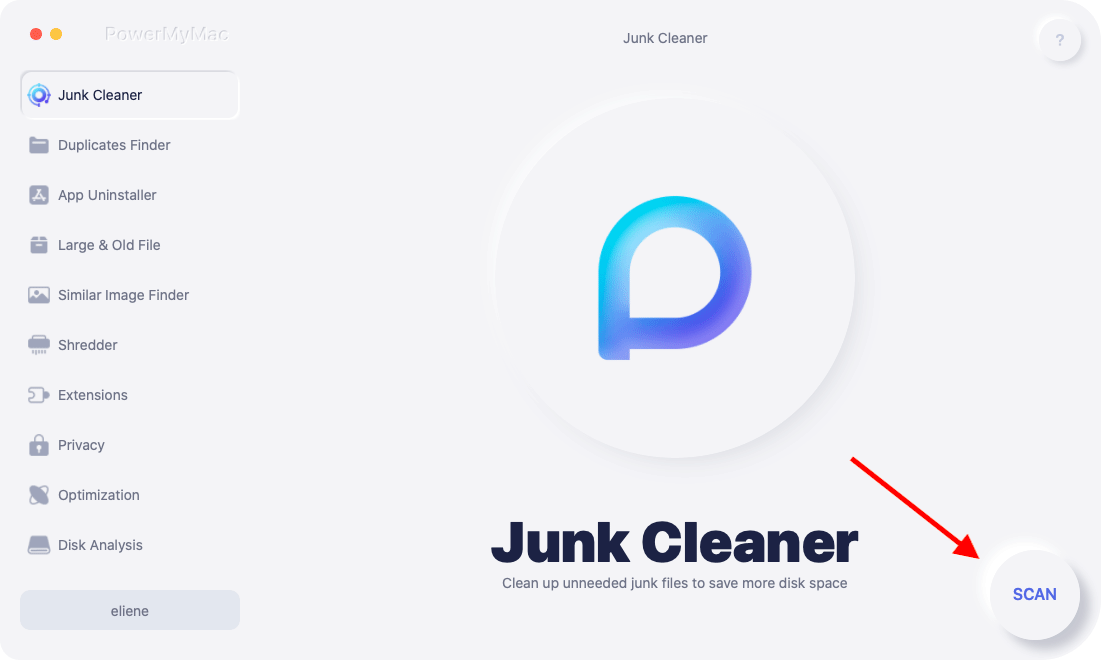 Step 3. Review and Choose Item to Clean
On the left side of your screen, you will see categories. Those are your application cache, system cache, user logs, trash bin and more. Choose one of those categories (e.g System cache) and all its detail will be shown on your Mac screen. Select all the categories you want to clean by PowerMyMac software.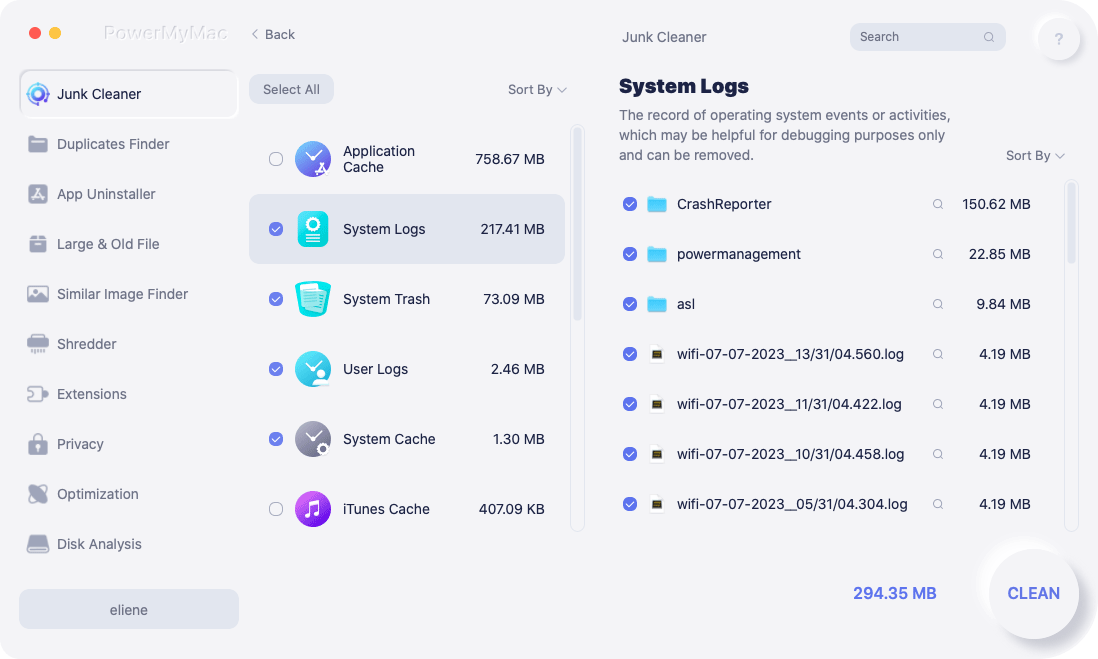 Step 4. All Files Cleaned
Select "CLEAN" button for you to delete all those files that you choose. All unnecessary those contents are then deleted from the table shown on your screen and system.
Some of these files will be marked down as "Zero KB" because they will be auto recreated folders.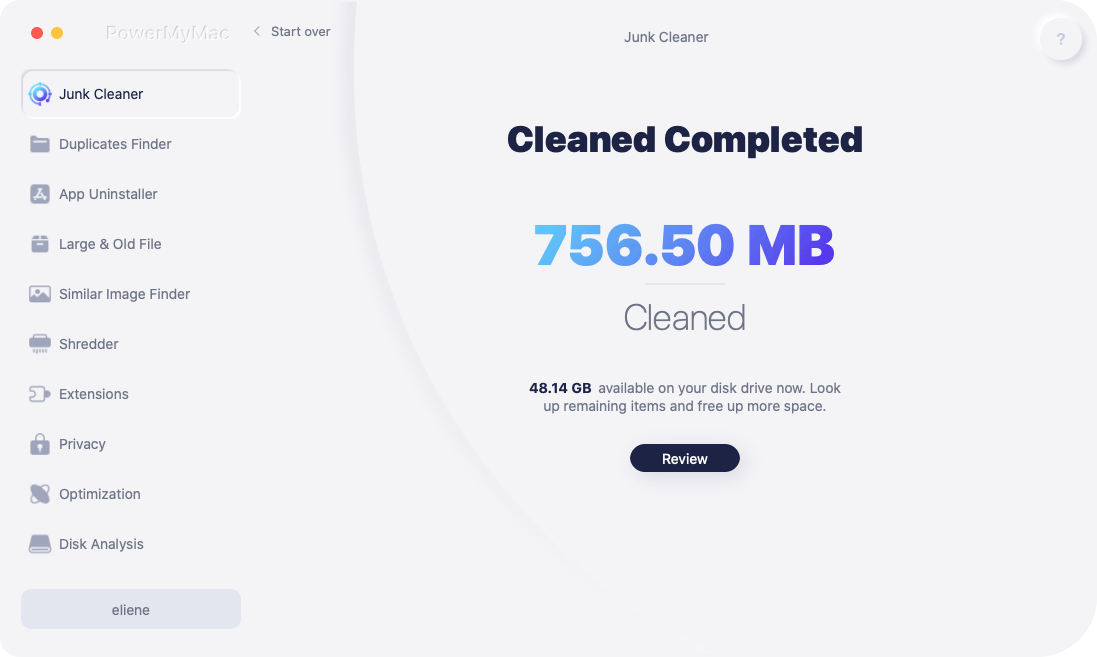 Method 2. How to Clean up Your MacBook Storage Manually
You can make use of the "Optimize Storage" tool on Mac to free up your MacBook storage. Follow the steps below:
Click About This Mac under the Apple Menu.
Select and click the Storage tab, you will see your available macOS storage.
Press Manage, you will now access storage management options.
Select Recommendations from the left column.
Choose Optimize Storage, Tick 'Automatically remove wayched iTunes movies and TV shows' as well as 'Download only recent attachments', then click on Optimize.
Wait for the process to be completed.
Part 3. Conclusion
Now you have got 2 easy ways to clear out your Macbook storage, no matter which way you choose, your Macbook will run faster a lot!
Having the iMyMac PowerMyMac software installed on your Mac computer will be very handy for you. Why? Because if ever your Mac computer gets slow again or if it needs to be clean, all you need to clean up MacBook storage is follow these easy steps and PowerMyMac will certainly do its job.
This software can boost the speed of your Mac computer because it will clean all your junk files and other data stored on your Mac that is not needed without affecting your important files. Download PowerMyMac and you will be more than satisfied and happy with the result -a 100% guaranteed.
Get A Free Trial Now!