TikTok is an excellent platform for sharing content. It's simple to use and provides several possibilities for personalizing postings. It is a community network that enables users to make videos, many of which include sound effects and music. The question asked by most parents is about the safety of TikTok. Is TikTok safe to use for kids and even adults?
Here, we will discuss whether TikTok is safe for both kids and adults. In addition, we will give you information about its terms for the collection of private information. Finally, we will give a bonus tip regarding the best video converter for your TikTok videos.
Contents: Part 1. Is TikTok a Security Risk?Part 2. Does TikTok Collect Your Privacy Information?Part 3. Is TikTok Safe for Kids to Use?Part 4. How to Stay Safe on TikTokPart 5. Conclusion
Part 1. Is TikTok a Security Risk?
TikTok is actually a safe social media application. The app doesn't have any malware, threats, viruses, or anything similar. In addition, it doesn't grab the personal information of the users. However, that doesn't mean TikTok doesn't have any risks associated with it at all.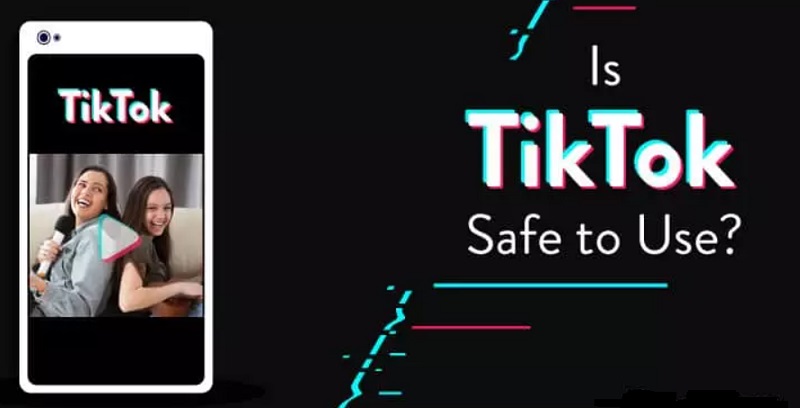 For instance, we call our houses our safe-havens. However, it doesn't mean we don't have a security system for it. The same thing goes with TikTok. The platform and the app itself are safe. However, we must caution ourselves with scammers and other people who has ill intentions within the platform itself.
Part 2. Does TikTok Collect Your Privacy Information?
With regard to safety in the digital world, we can say that privacy is a very important matter. This is true of different social media platforms. That's because social media platforms can be a way to show our private life. That's why prior to creating an account with TikTok, you must understand their terms or privacy policies.
What Type of Data Does the App Collect?
TikTok collects some data from you and your account. Some of the types of information it collects include the following:
Personal Data
Is TikTok safe to use? Actually Tiktok will put your personal information into storage. Any personal information you give to them will be stored. These include name, username, password, email address, birthday, or phone number. Any information you put in your personal biography will be stored as well. If you have a profile or profile photo, TikTok will collect this data too.
User Content
The application will store the content you view and create. These include language preferences, live streams, and comments. It also includes the audio files and video files you create and upload.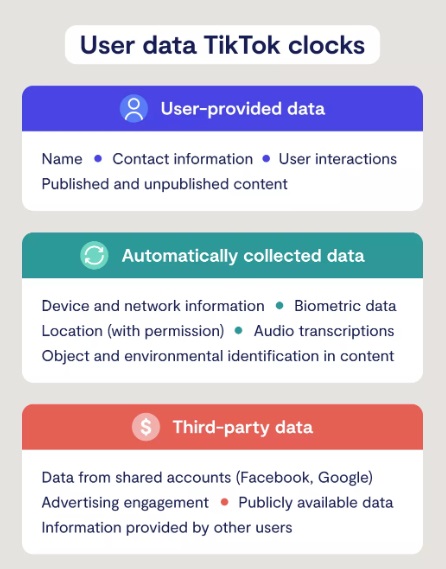 Data from Third-Parties
If you sign up using Facebook or other third-party platforms, information from these platforms will be saved by TikTok.
Location
Through your IP address and your SIM card, TikTok will learn about your location. In addition, it will be able to get your exact location if you allow it to.
In-App Purchases
Payment information won't be seen by TikTok. However, they are able to know information about the purchases you have made and the amount you have actually spent on those purchases.
Part 3. Is TikTok Safe for Kids to Use?
Parents will definitely want to protect their children from social media and its perils. That may include identity theft of both children and adults and of course, cyberbullying. Parents wouldn't want these things to happen to their kids.
TikTok actually helps parents combat these types of issues. As such, even though it helps you prevent cyberbullying and other social media crimes or crime-like behavior, it cannot completely stop everybody from doing these malicious things because it's a global app.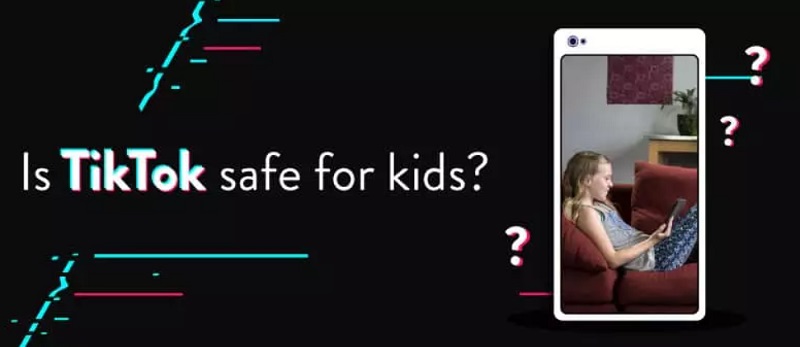 There are certain measures TikTok put in place in order to safeguard kids within the platform. Some of them include the following:
Private Accounts
Users below the age of 16 years old have accounts that are private by default. This means they have the ability to deny or approve requests to follow their accounts. The only users who can see the private account are the approved followers.
Direct Messaging Filter
This can be utilized by users over the age of 16 to send messages to other users. Those under the age of 16 cannot use this feature.
Comments
Approved followers are the only ones that can comment on your videos if you are under the age of 16. Comment filters can also be added to avoid offensive threads. If you are under the age of 16, the comments feature cannot be modified to "Everyone".
Part 4. How to Stay Safe on TikTok
There are some things you can implement in order to stay safe within the said social media platform. These tips will also apply to other social media platforms out there. Check them out below: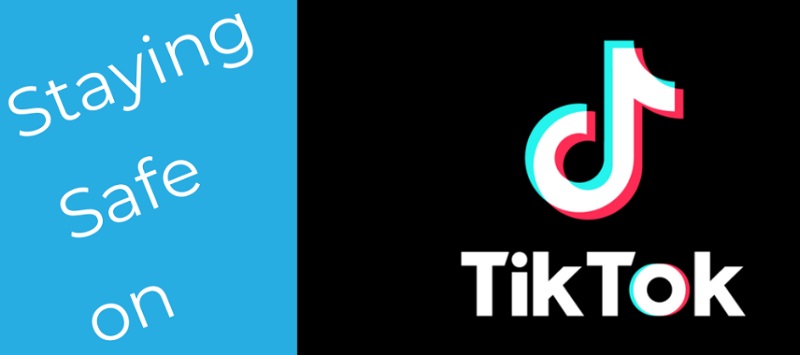 Do not Overshare
As such, do not share every little detail of your personal life. Do not share personal information that is sensitive such as your email address, residential address, and birthday, among others. It's best to share only things that are trivial or unimportant.
Place Restrictions on Your Account
You can also place restrictions on your account. For instance, you can use the Privacy Settings of TikTok in order to limit who can interact with you. In addition, you can limit who can comment, who can view, and who has the ability to share your uploads.
Make Your Account Private
If you have a private account, only the users who follow you will have the ability to check out your posts. If someone is asking you to be their follower, you can deny the request if you don't know the user personally.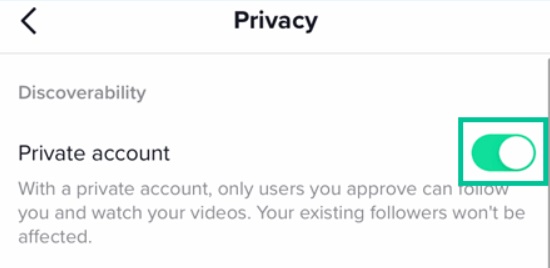 Activate Account Verification
You must make sure you activate the two-factor verification of your account so you won't be worry about the question "Is TikTok safe to use". This will prevent hackers and cybercriminals from opening your account from another location. In addition, even if a person has your login information, you need to verify or approve the login process.
A two-step verification features means you have to approve a particular login request for your account through your registered email or phone number.
Avoid Reusing Passwords
As such, it is a NO-NO to reuse your passwords. Make sure you have a unique password within your TikTok account. In addition, make sure you have different passwords for your different accounts on varying platforms such as email, other social networking sites, and websites, among others.
Implement Good Digital Safety Practices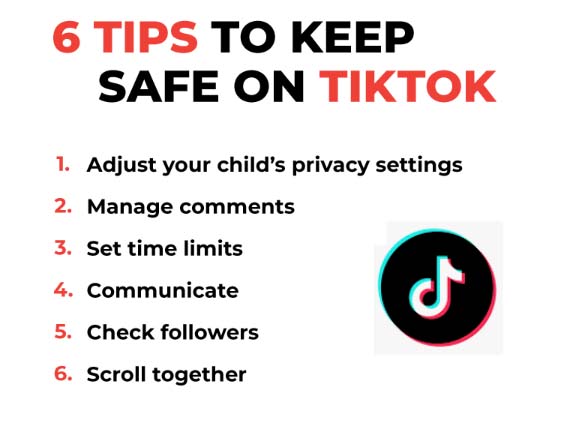 Bonus Tip: A Powerful TikTok Video Converter for Mac and Windows
After illustrating the question "Is TikTok Safe?", we will introduce a powerful tool to help convert TikTok videos if you need. The best video converter you can get to convert videos to a format allowed by TikTok is iMyMac Video Converter. It's a great tool that allows users to convert from one format to another.
Get A Free Trial Now!Get A Free Trial Now!
iMyMac Video Converter is a very easy tool to use. The user interface is straightforward. You simply tell it what to do, and you will get the output file that you like. It's a great way to edit and convert audio or video files to your liking.
It's an amazing way to create great content for YouTube, TikTok, Facebook, Instagram, and more. You can also convert YouTube videos to the format you want such as converting YouTube to M4A format offline. With this converter, you are sure that your content will be available on different social media and video platforms out there.
Part 5. Conclusion
This guide has given you the answer to the question "Is TikTok safe?" We talked about the safety of the app for users, both kids, and adults. In addition, we talked about the types of data that TikTok collects. These include your private information and user-generated content.
As such, at the end of the article, we recommended the best video converter you can get to use for TikTok. This is iMyMac Video Converter. It's a great tool that can help you convert your own videos from one format to another. You can grab the tool today from its official website.