Mac users can opt for a variety of PDF reader software. For instance, they can use Adobe Reader and Preview. But, if you wish to have a better reading experience, you might go for a powerful and robust PDF program.
In this article, we will give you a list of excellent PDF reader tools for your Mac computer. The list we've compiled separates the free versions from the paid versions. Let's get started with a list of free PDF readers for Mac.
Article GuideBest Free PDF Readers For MacBest Paid PDF Readers For MacIn Conclusion
People Also Read:Compress PDF Mac without Losing QualityThe Best Ways to Edit PDFs on Mac (2019 Guide)
Best Free PDF Readers For Mac
Below are some of the best free PDF readers for your Mac computer: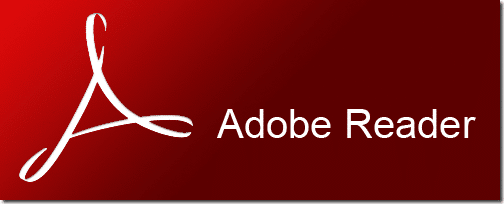 Adobe Reader For Mac
This is a widely-used tool that can be downloaded for free. You can even set it up as the default reader for your Mac computer. It is known as the standard PDF reader in the industry. Although Adobe PDF Reader is an excellent choice and it keeps itself improved and updated, there are a lot of alternatives out there. These alternatives do the same job without having to oblige you to agree with complicated licensing agreements. Adobe Reader For Mac is very easy to understand and use. It is fast and if you want an established platform, this is the go-to PDF reader for you.
Skim
Skim is a great choice if you're going to use it for scientific purposes. The tool can open any document type. It is can be customized to suits your needs and is great for previews and notes. Skim is a very popular PDF reader because it includes various reading modes that are visually appealing and easy-to-use. You can preview links within the document and it supports AppleScript.
Free PDF Reader
This free tool is a popular reader for your Mac. It is very easy to use, provides a simple interface, and designed for ease of navigation. It has millions of users who ensure that the reader has been tested by the market. The key features of Free PDF Reader include the ability to zoom, rotate, export, and convert documents. It also has printing options that allow you to freely customize what you want with the document's hard copy.
OpenOffice
This PDF reader is for both personal and business use and can help you view PDF files on your Mac. It's a popular tool that is versatile as well. Each new version is an improvement upon the previous ones. It is still one of the best Mac PDF readers out there. With OpenOffice, you can import files from Microsoft Office. It also has features for note-taking and creating charts. The tool allows you to share spreadsheets if you want to as well.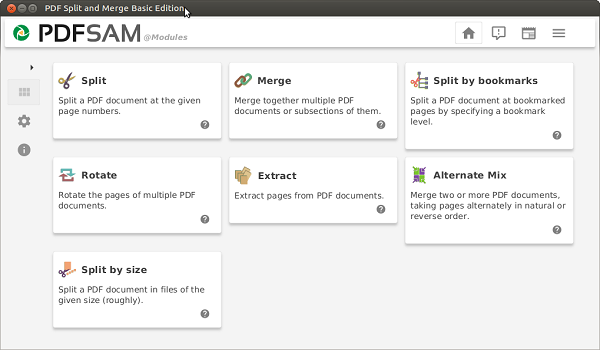 PDFSam
This is design for splitting documents and then merging them together. That's why it's known as SAM. It is very fast, easy to understand, and very straightforward. However, some users have complained about problems with PDFSam. You can use this tool to reorder pages, make document through simple dragging and dropping, and extract document sections to separate them from the entire PDF.
Haihaisoft Reader
This is a lightweight Mac PDF reader with tiny file size. It supports a variety of languages and is designed in a way that makes it easy to comprehend. It is supported and also developed by various platforms for their own use. Haihaisoft Reader can be launched instantly and can open all PDF document types. Protection is also made possible by DRM-X.
Read Right
This excellent product is a very clever tool designed to handle the use of smaller notebook-like laptop types. It can rotate the screen in order to fit the PDF document like that of a book within a mobile device. That's why read right is very convenient for users of handheld devices.
Options for multiple navigations are available as well as an expansion from zoom control. Readers can use a white background imposed on black text if you want a book-like experience. If you are interrupted with a call, for instance, Read Right will get you back to the same page.
PDF Info
This is designed to view the information contained within PDF documents as opposed to making a new one. It has limitations when it comes to using. However, it is uncomplicated and simply designed. It is a very lightweight application which launches instantly upon opening.
Formulate Pro
This is a great tool used for modification of documents and is very straightforward as well. It doesn't have a lot of features but can be a great Mac PDF reader if you use it for such purposes. You can edit existing documents by adding images and text. You can use it to print documents as well. Finally, the cursor can be used to write out into documents if you wish.
PDFView
This compact PDF reader has a ton of amazing features, is easy to understand, and straightforward to use. It is a highly recommended PDF reader and editor by users. However, PDFView lacks the development and improvement compared to other PDF readers out there. The tool has a lot of customizable settings and can actually fit documents into the entire screen size. You can zoom your documents to a smaller or larger size as well.
PDF Lab
PDF Lab was created for the manipulation and editing of PDf documents. It prides itself in having a lot of users and is a tried and tested tool by many. The interface is can be navigated through easily and looks very simple. With PDF Lab, you can insert graphics and even blank pages into existing PDF documents. It can also be used to create PDF files out of nothing. Encryption allows you to secure private documents and its split function is created to divide documents into different files.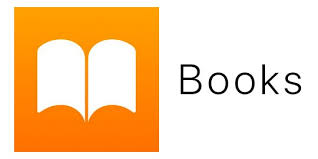 Apple Books
This is a document viewer created by Apple itself. It is free for personal use and can understand different types of files. You can organize a variety of PDF files into different collections. Sadly, it doesn't enable you to edit PDF files.
With Apple Books, you don't have to open other apps to launch documents. The app itself, which also allows you to read books purchased through Apple's online store, can help you launch and organize PDF files. However, it stipulates that in order to open books, it has to be DRM-free. Thus, it has certain limitations compared to other PDF readers out there.
If you simply want it to be a PDF reader, it does its job well. It comes free with iOS version 12. Thus, if you have an iPad or an iPhone, you can instantly use Apple Books to go with your PDF documents. Another limitation with Apple Books is it cannot be used for annotating, editing, or even creating PDF documents.
Since we're only talking about PDF readers for Mac, Apple Books is still a great inclusion to the list. However, other applications within the App Store can be used in place of Apple Books as they have more functionalities compare to this one.
Best Paid PDF Readers For Mac
Paid PDF readers usually have more features compared to free versions. They can be great additional tools for the workplace and for business. For instance, if you received an invoice for your purchase order, you would definitely like to manipulate the PDF document in a way that works for your business.
PDF readers and editors are a great way to do this. As such, PDF documents exist because they allow you to easily view and print documents. Plus, they are great organizational tools for almost every purpose out there.
In this section, we'll give you a rundown of the best-paid PDF readers for Mac. Plus, we'll give a description of each PDF reader to help you decide whether it's a great fit for you or not.
PDF Reader Premium
This is an uncomplicated, straightforward PDF management software that has a great interface. It has a ton of editing options and you can integrate your documents within its cloud-based service. You can purchase and download the app from the Mac App Store.
PDF Reader Premium functions as a page editor, file converter, and file manager. This popular and powerful PDF tool allows you to edit PDF documents easily. You can use freehand writing, including text boxes, add sticky notes, and input hyperlinks and annotations. Adding color codes and tags to your PDF documents prevent you from mixing them up.
This excellent application works on iCloud as well. You can back up documents and access them on various devices. PDF Reader Premium is compatible with Dropbox and allows you to upload, download, and view documents using various devices that run on different operating systems.
Adobe Acrobat Pro DC
This is a PDF reader provided by the giant itself, Adobe. It offers a ton of powerful features allowing you to modify documents and track changes. Adobe is the company that developed the PDF document and they are not rusty when it comes to creating tools to manage it.
Acrobat is a great tool developed by Adobe that can be used in both Mac computers and Windows PCs. This PDF reader allows you to create, convert, or edit PDF files easily. Whether you are using a full-fledged computer or a mobile device, Adobe Acrobat gives you the ability to turn documents into fully-functional PDF files.
For instance, you can capture a photo of a paper and upload it to Acrobat. Then, you can edit this uploaded document and finally, convert it into a PDF file. Acrobat also gives you the ability to convert PDf files into any Microsoft Office file type making sure all formatting and fonts are preserved.
It can be integrated into Microsoft Excel enabling users to edit data found in scanned tables. Thus, financial data comes with ease of editing and analysis. Similar to PDF Reader Premium, Acrobat allows you to track changes you've made to documents. Finally, Adobe Acrobat is an excellent tool for reading PDFs and it can easily detect various differences between two similar PDF files.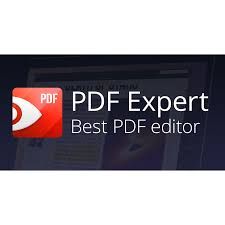 PDF Expert
This is a popular PDF editor that has a straightforward dashboard and a quick search function. It can be used with Apple Pencil and works on iPad Pro as well. This robust solution allows you to manage business documents and has uncomplicated functions.
It has a high rating within the App Store for Mac making it a popular option for a lot of users out there. You can read, annotate, and edit documents using a centralized dashboard. It's very slick and fast and has smooth scrolling capabilities. With its search function, you can easily locate what you're searching for among multiple PDF documents.
The great thing about PDF Expert is it enables you to edit links, texts, and images. It can also detect fonts, opacity, and size of text automatically. If you have an Apple Pencil combined with an iPad Pro, PDF Expert is an excellent choice for editing documents and adding notes on-the-go. You can download it for free but it has in-app purchases. There is premium, paid versions for Mac, iPhone, and iPad.
PDF Element
This comprehensive tool helps you manage documents with a suite of capabilities. It has a ton of editing features and allows you to collaborate with other colleagues through the software. Extensive options with regards to fonts let you manage your PDF files and make them look appealing.
Developed by Wondershare, PDFelement is a great way to edit PDf files allowing you to add images, texts, links, watermarks, headers, footers, and backgrounds to it. It has an extensive suite of editing tools allowing you to change font types, styles, and size. You can place, replace, extract, and rotate images as well.
The great thing about this software is it allows you to collaborate with others making it a useful tool for teams. You can add text boxes, comments, and sticky notes. It can be used to fill up forms and business documents (e.g., tax forms, contracts). PDF Element comes in paid Standard and Professional packages making it a great option for company owners who'd like their teams to collaborate with documents.
In Conclusion
There are a lot of PDF readers out there for your Mac computer. The best free and paid PDF readers for Mac have been listed here. In this way, you can select a tool that will help you not only read PDF files but to edit them as well. If you're looking for the top options out there, then look no further. We've got you covered in this article. It's simply up to you to choose the best PDF reader for Mac that suits your needs.