Editing PDF documents seem challenging but it's actually pretty simple. If you are looking for a free PDF editor for your Mac, to add, change, and customize text then we got some of the best pdf editors for you.
So let's get to know more about PDF and the best apps to use!
Tips:
Contents: Part 1. What Is A PDF File Used for?Part 2. What Are Best Free PDF Editors for Mac?Part 3. Best Free PDF Compressor for MacPart 4. Summary
Part 1. What Is A PDF File Used for?
If you are working on documents on a daily basis, perhaps you have encountered PDF files containing texts, and images. If you are quite familiar with this, you can easily convert a text file or any web page to a PDF file as long as you have installed a PDF reader and converter.
A PDF or Portable Document Format is a file format created by Adobe back in the 1990s to allow people to open any type of document on any operating system easily without the need for an app specific for these documents. All you need is a PDF reader and you are good to go.
Another notable feature of a PDF file is it allows you to view, read, edit, and customize the document without compromising lay-out and other functionality.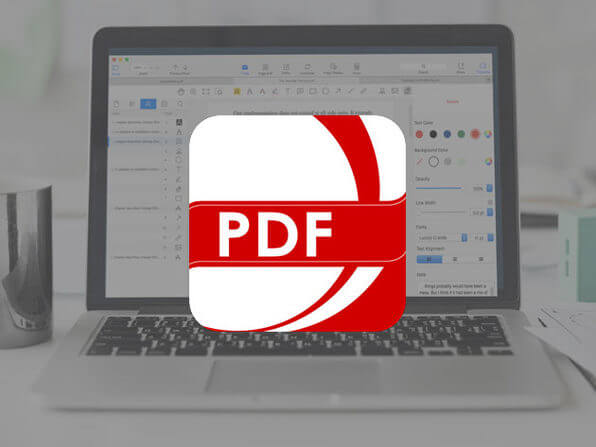 PDF Features
PDF files usually contain texts, pictures, embedded fonts, forms, videos, and more. In a PDF file, you can add your signature, comment, rotate pages, adjust the size, and even convert to MS Word, Excel and other file formats.
Here are a few amazing features of PDF:
Multi-platform– PDF files are compatible with Windows, MacOS, Android, iOS devices, and e-book platforms such as Kindle, Bamboo, Sony Reader, and more.
Highly Accessible– Any documents are very much accessible when you have a free PDF editor on Mac or with any OS you are working with.
Size-Wise– PDF uses different compression algorithm so you can enjoy faster transfer without any issues with file sizes. Media contents inside a PDF file are highly visible and optimized even when compressed.
Easy Search Function– Most lengthy articles, documents, books, and more are converted into PDF to compress the size and share it easily to any devices and operating system. To have a better user experience, a search field was added so you can find specific information needed.
File Conversion – PDF also features file conversion without affecting file appearance however, it is quite complicated to do this process that is why a lot of users have PDF file converter to easily do the conversion.
Part 2. What Are Best Free PDF Editors for Mac?
Usually, when you plan to edit a PDF file, you tend to print it then fill up needed contents, scan and send it back to its recipient. This was a long process to endure especially when you got tons of them, apart from consuming much of your time.
Good thing, there are free programs that cater to this specific need. You can find free PDF editor for Mac that provides easy editing including adding signature, comments, and even remove or black out sensitive information.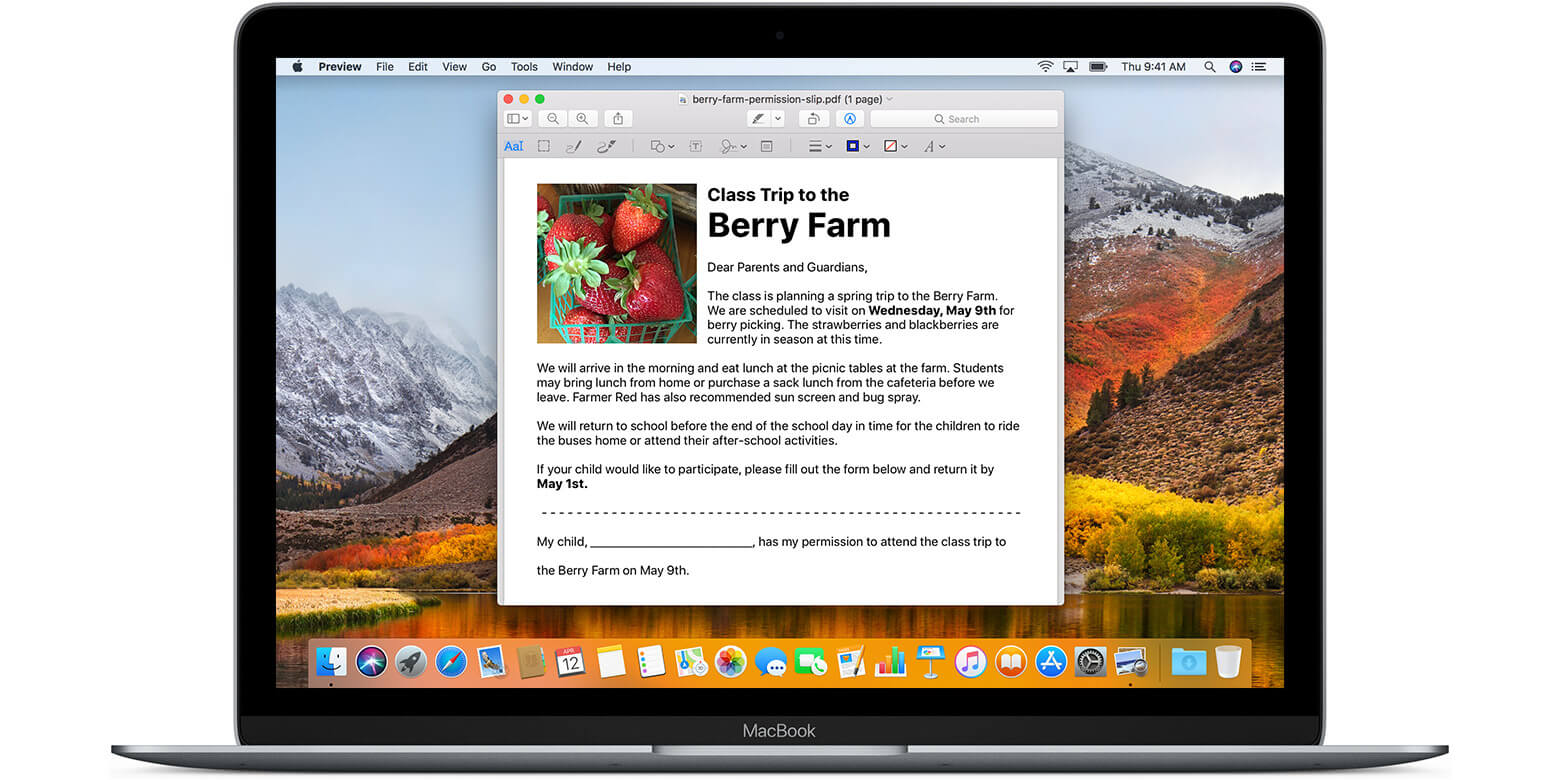 How to Use Apple Preview
Apple Preview is a free PDF Editor on MacOS. It is an image and PDF viewer and PDF on Mac that enables users to view and print digital images including PDF file.
It seamlessly works with any files types including PNG, PSD, TIFF, and JPEG, and lets you convert to a file of your choice.
Preview also allows you to transfer pages from a PDF file to another. You can fill out forms and sign PDF without having to print and scan. It provides password protection to your sensitive documents, so only those with the password can see and read.
How to Use Adobe Acrobat Reader DC
This is perhaps the most common PDF editor we see and use. Apart from Adobe being the creator of this format, it also provides essential features that will make your life better.
However, the Acrobat Reader has a limited free version only and lets you sign up for a premium account to unlock special features.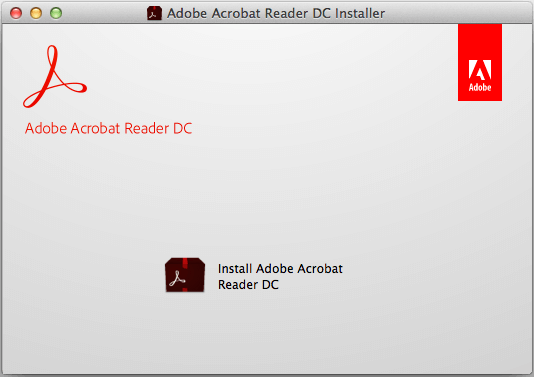 How to Use ABBYY FineReader Pro for Mac
FineReader Pro is another top of the line PDF editor for Mac that provides a reconstruction of documents, text recognition layout, and lets you save a PDF file to any format such as DOCX, RTF, ODT, XSLX, PPTX, and many more.
It also boasts of its Image Editor feature where you can edit basic photo profiles like contrast, brightness, ISO noise, crop image, and more.
But, it only offers a FREE TRIAL period to test such features and needed you to purchase a premium version to unlock all of its specialties.
How to Use PDF Expert for Mac
There is another PDF editor called PDF Expert for Mac which also highlights editing, filling out forms, annotating, combining PDF's and more.
Similar to the others, PDF Expert for Mac provides Free Trial only. You need to sign up for a premium account to enjoy its full functionality.
All these applications work as featured but some needed premium purchase to achieve their complete features. It is up to you to try any of these apps and see what works best for you.
Part 3. Best Free PDF Compressor for Mac
Not all PDF editors compress the files seamlessly. We cannot avoid getting low-resolution images after PDF conversion. It is sometimes frustrating when you have worked too hard to complete such document and realized that images and other contents were not optimized.
Luckily, there is iMyMac PDF Compressor. This software is a powerful tool that lets you compress PDF files without compromising quality. The best part is, it is free to use and download.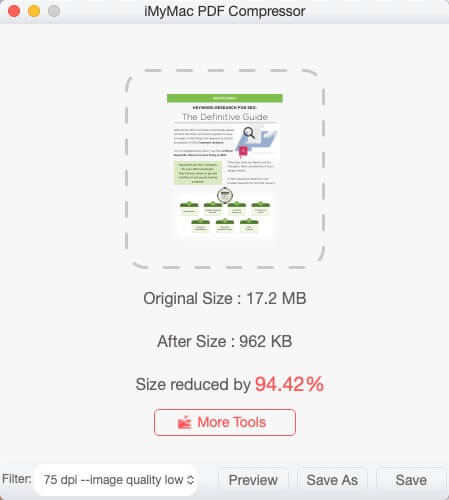 Features:
Automatic Smart Compressor
High-speed conversion and file transfer
Easy to Use
Available Offline
If you are interested in this tool and want to learn about more steps of how to use this tool, please enter iMyMac's official website.
Part 4. Summary
There you have it, you have finally learned what is the best free PDF editor for Mac. Whether you want to use the free and preloaded version on Mac or use premium apps, it totally depends on how you want to customize your PDF files.
Check each app, and note the features. After which, you can also list the things you need in editing PDF files and then weigh your options.
I hope you have learned more about how to use and customize PDF files in this article. In any case, you also need to compress such files; you can use iMyMac PDF Compressor. It is safe and easy to use plus, it's Free!