When dealing with files at work, chances are you have to work with PDF files. You may have received a document in PDF format that you're itching to edit. While PDFs are great for preserving your document's format, they may be a hassle to edit sometimes, considering you have to pay extra to get the editing feature of a PDF viewer like Adobe.
If you're a Mac user, you might think that editing PDFs is not possible on Mac, but there are several tools you can use to do just that. For one, Mac has a built-in program that lets you make simple changes to PDF files. For more complicated edits, you can easily download PDF editors and compressor software that are available for free or for a small fee on the internet. Let me show you two easiest ways of how to edit PDFs on Mac.
TIPS:
Article GuidePart 1. How to Edit A PDF Using Mac's Preview AppPart 2. Common Problems When Editing PDFs on MacPart 3. How to Compress PDF Documents on Mac
Part 1. How to Edit A PDF Using Mac's Preview App
PDF, short for Portable Document Format, is a file that allows you to see pictures and texts in a fixed electronic format that resembles printed paper. It used to be that we can't edit PDFs, but now there are many programs designed to do more than just edit these files. Mac itself has something in store for you.
Every Mac has a default Preview app that lets you open and edits PDF files. It has several functions like highlighting texts and copying texts. Here are some of the things you can do with the Preview app:
Step 1: Adding text
Instead of directly editing texts, you can use Preview to add text to your PDFs by following these steps:
First, try clicking on the text you want to change. If a text field appears, you can type new text.
If this doesn't work, you can draw a white text box over any text in your PDF. This covers up the old text and allows you to write your own.
Simply select Tools > Annotate > Textto add a text box.
If you want more text options, go to View > Show Markup Toolbar and press A. Here, you can change the font size, color, and style of your text.
Admittedly, this can consume more time than directly editing the text, but this is what Preview lets us do at the moment.
Step 2: Highlighting the text
If you wish to highlight some text on your PDF, you can easily do so with Preview.
Click the "Edit" This turns on the highlight mode. You can then select the text you want to stand out in your document.
If you want to have other options like underline, strikethrough, and color change, select the "Drop-down Menu" next to the highlight mode "Edit".
When it's time to turn off the highlight mode, just right-click/ Control-click on any text and select Remove Highlight.
Step 3: Copying text
Preview also allows you to copy text between PDF files. Here's how:
Go to the first icon in the leftmost side of the toolbar. Click the icon Aa.
Select parts of the text you want to copy.
Press Command + C to copy the text. You can also Control-click and select Copy.
Go to your target document for transfer and Paste the copied text.
You can also Paste the text in a text box somewhere in the PDF.
If you don't need many functions for your PDF editor, then the built-in program will do, but if you have other needs, you might need a PDF editor to do the job.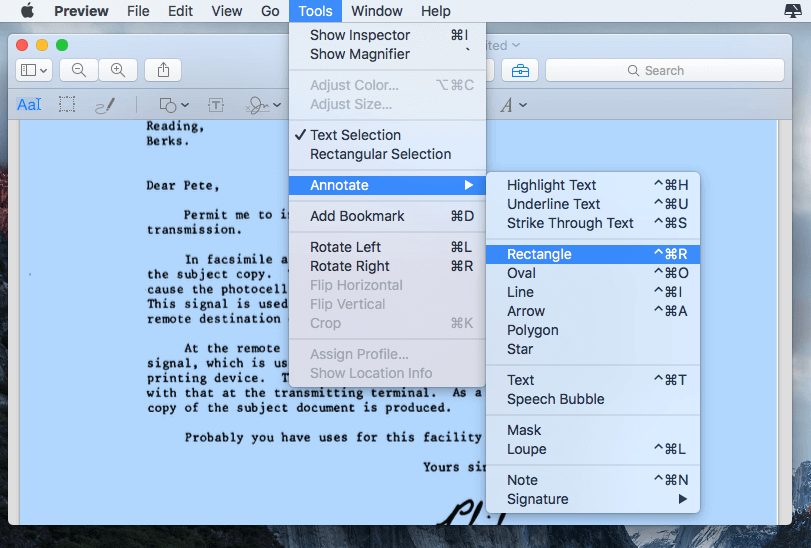 Part 2. Common Problems When Editing PDFs on Mac
There are times that you need more changes in your PDF file and the features of Preview might not be enough. Also, some Mac users report occasional problems using Preview.
When using Preview to view a PDF, the contents sometimes appear blurry. This is annoying especially when you have a lot of files to view.
There are cases when Preview saves unknown changes to the file or, in a few instances, even corrupts the file, making it unusable.
Some users who upgraded to newer versions of macOS encountered problems with duplicate files. Sometimes, Preview makes an unauthorized copy of an edited file, which can be a problem if you're trying to trace the changes you made to a file.
If you're having similar problems with the Preview app of your Mac, then maybe it's time to use a PDF editor instead.
Part 3. How to Compress PDF Documents on Mac
If there's one thing that Preview cannot do, it's to make your files smaller. A PDF compressor software gives you the power to reduce the size of your PDF files, which is especially useful when you need to send or upload large-sized PDFs. If you find the functions of Preview limited, this is the one for you.
The makers of PowerMyMac, iMyMac, have launched the iMyMac PDF Compressor to help Mac users compress their PDF files into a manageable size. This is the best free PDF compressor software on Mac that you'll ever need. Compressing PDF files makes it easier to send bulky files via email or USB transfer. It's also absolutely free so no need to shell out your hard-earned money.
Here's a quick guide on how to use the iMyMac PDF Compressor:
Download iMyMac PDF Compressor from the iMyMac website for free.
Install the app on your Mac and enter its home page.
Drag the PDF file and drop at the center. Your compression will automatically start.
When compression is complete, you can preview the files by clicking the Preview button.
Click Save to select a folder that will keep the file.

Key Advantages of Using iMyMac PDF Compressor
If you're having second thoughts about downloading a PDF compressor like this, then let me ease some of your worries with these wonderful benefits of using an offline service like iMyMac.
It's quick and easy.
It's a simple process that reduces the size of your PDF files in seconds.
It's completely offline.
What's more, your data is protected as it's an offline process that doesn't require uploading your file to a server somewhere where anyone can have access to the confidential information contained in your file.
It's smart.
The iMyMac PDF Compressor doesn't just want to compress your files for you; it aims to provide you the easiest way to compress your PDFs without losing its graphics quality. While some compressors twist the contents of a PDF file in an effort to reduce its size, this file compressor tries its best to retain the original quality of the file.
You don't need to know what DPI is and no need to set your own target file size. The app will figure out the ideal size that will produce the best quality for your file.
Additionally, it makes sure that the resulting file is just right for your email's attachment requirements.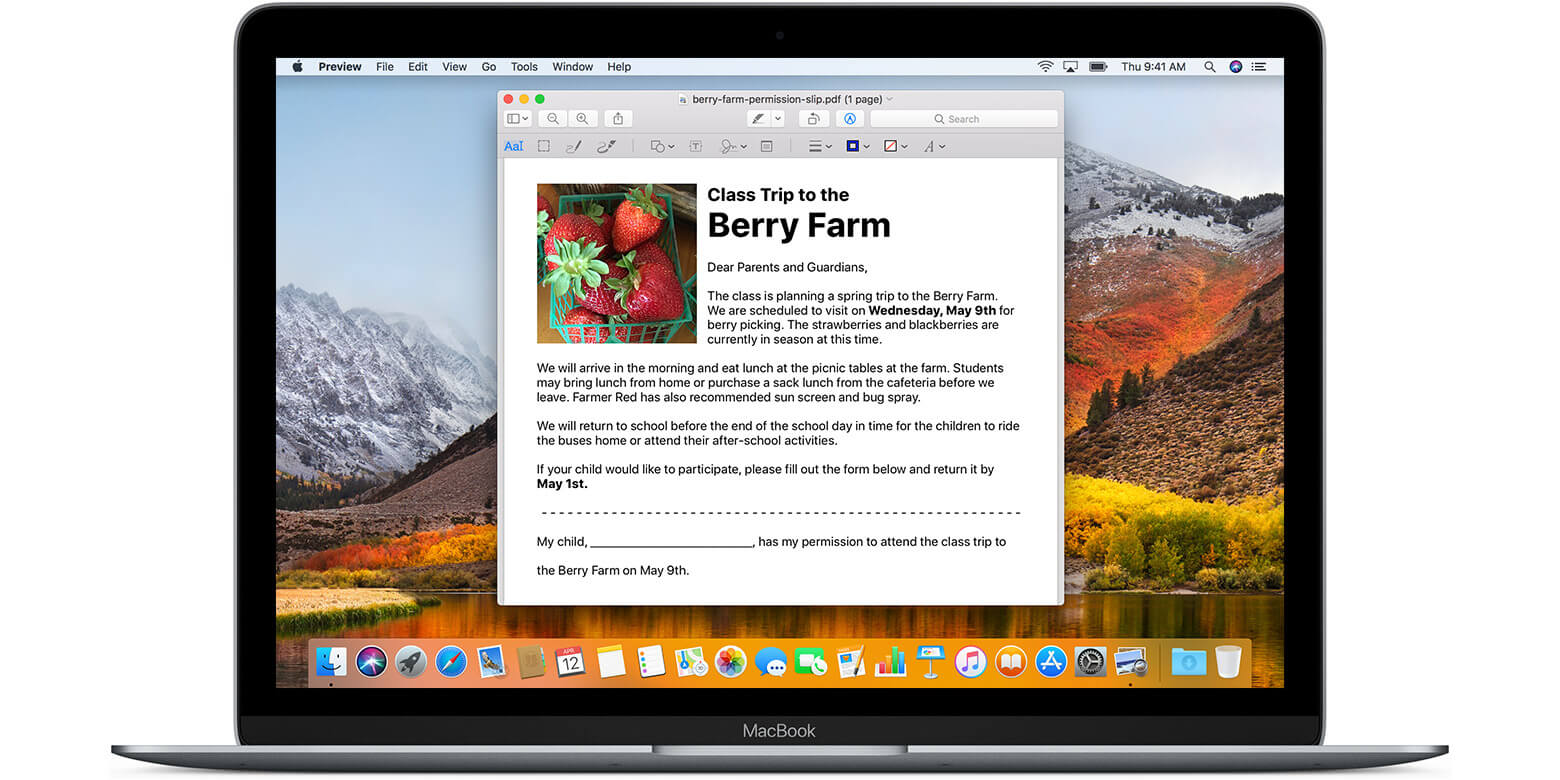 Knowing how to edit a PDF on Mac is a basic need when working with soft copies of documents and other digital files. It's important that you know how to quickly edit your PDFs using Mac's built-in Preview app.
In case you need to reduce the size of your PDF file, you can easily download a compressor like iMyMac PDF Compressor to bring it down to your desired size and make it easier for you to transfer several pages of PDF files.