Let's say you have a lot of QuickTime MOV files, including such movies or camera videos. And it's likely that you wish to convert MOV to VOB in order to make a DVD that can be played. In this situation, you may search online for an easy-to-use MOV to VOB converter.
However, the search results will almost always include adverts and low-quality software, making it difficult for you to decide which one to choose. I wish to suggest one of the top video converters in this post, along with a free internet video converter in the one that follows.
Contents: Part 1. Best Desktop MOV to VOB Converters for Mac/WinPart 2. Easily Convert MOV to VOB with Online ToolsPart 3. What Are MOV and VOB Files?Part 4. Conclusion
Part 1. Best Desktop MOV to VOB Converters for Mac/Win
The best MOV to VOB converter is iMyMac Video Converter, which also allows DVD burning. It allows you to modify movies and even reduce video size. It also allows you to convert MOV to VOB format in six simple stages. After the film has been converted, you may use free menu templates to burn it on a DVD or Blu-ray disc.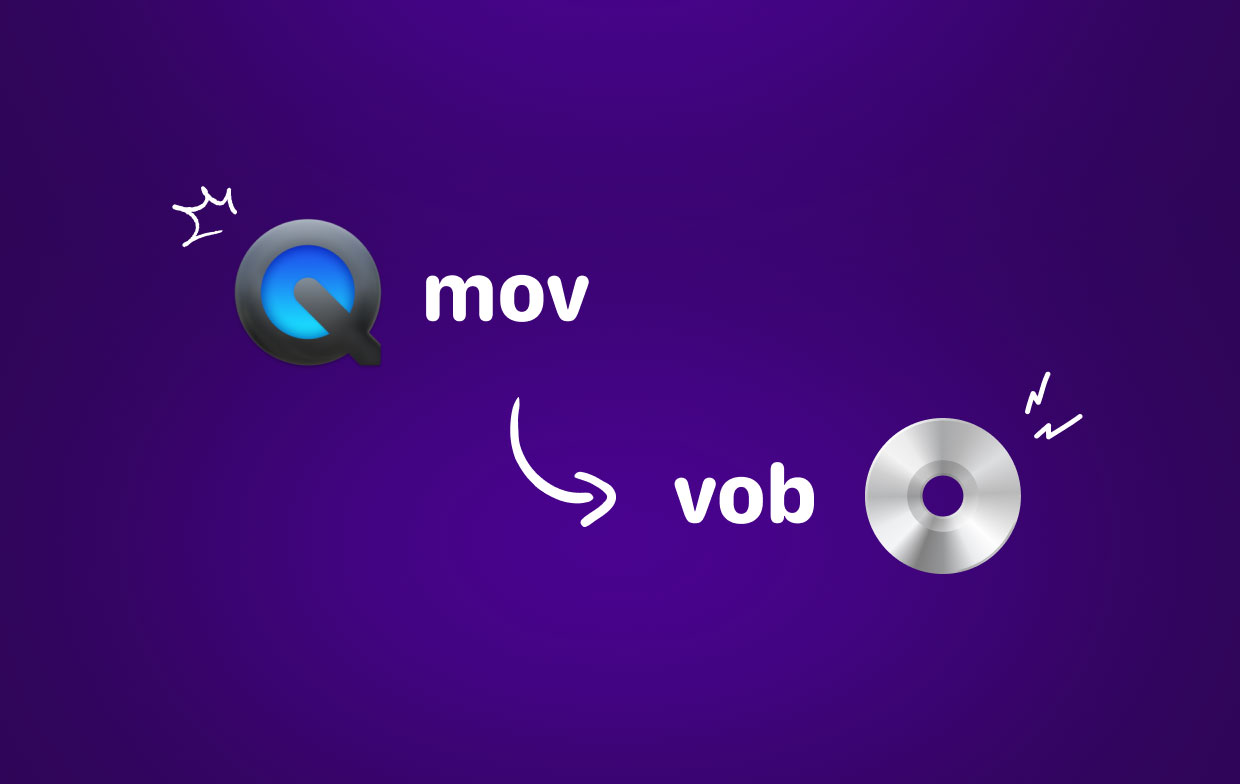 The MOV to VOB converter is compatible with both Mac and Windows versions, and it also gives you access to other features like YouTube video download, mobile device transfer, screen recording, GIF creation, and more. Following the instructions to convert MOV to VOB, let's look at some of its main characteristics.
Get A Free Trial Now!Get A Free Trial Now!
Launch the iMyMac Video Converter application on your Mac or Windows computer. After you're done, log into your account.
Dropping or dragging the MOV file onto the system's display always works without a hitch.
When you click "Convert Format", a drop-down option enabling you to choose the kind of file into which the original should be converted, such as VOB, appears.
Finding file modifications is considerably easier because of the user interface. The files may be altered in any way.
If you choose Save, all of your changes are saved.
To start the conversion process, choose a conversion option from the toolbar.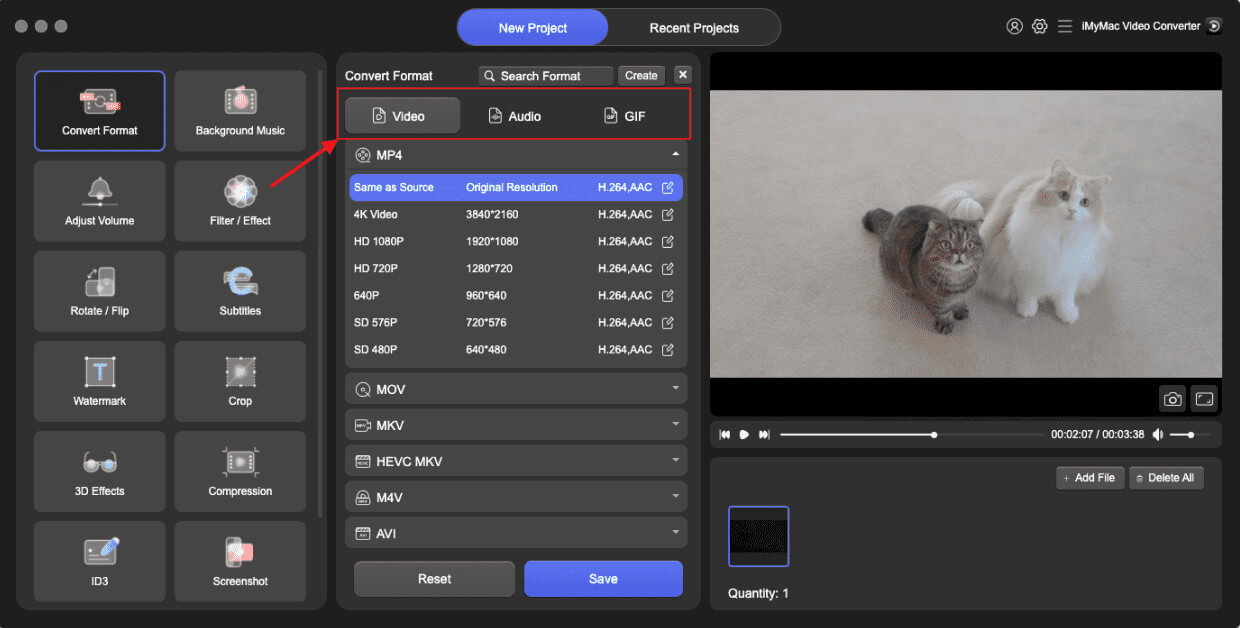 Part 2. Easily Convert MOV to VOB with Online Tools
Tool 01. ConvertFiles.com
While you convert MOV to VOB, this internet video converter can handle files up to 250 MB in size. The service will provide the URL to the modified file to the email address if you request it after the straightforward conversion procedure. If you wish to submit a movie from one device and receive the finished product from another, this functionality might be useful.
This is the way you would utilize a converter from MOV to VOB.
Click Browse on the service's website and locate the MOV file that contains your video.
From the Export format drop-down menu, choose VOB. Check the box next to Send a download link to my email box and enter your email address if you wish to download the outcome later.
You will see the link to the download page after the file has been successfully converted, and you may click it to access it.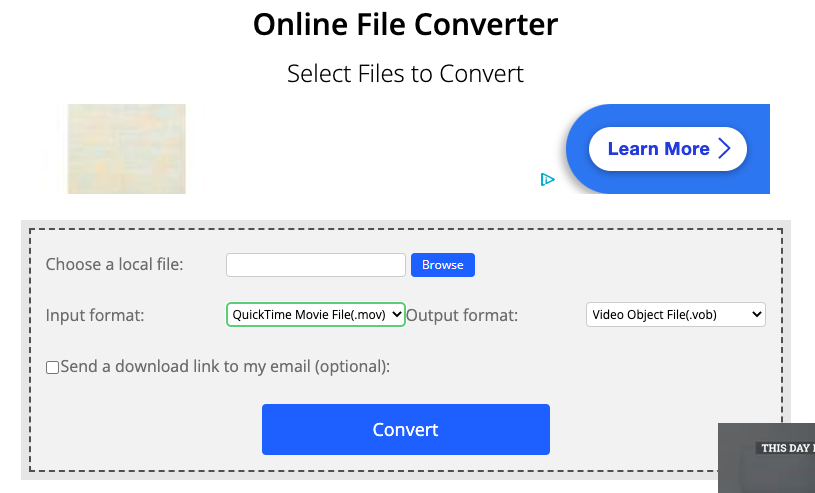 Tool 02. Convertio.co
We'd like to suggest Convertio as a free converter that can convert MOV to VOB since it appears a bit more modern than our earlier picks. Convertio has capabilities including archive converters, font converters, and text recognition, in addition to supporting a wide variety of file types. This online converter can convert movies that you directly download from many sources as well as files from Dropbox, PC, and Google Drive.
Publish a video. To convert a MOV file from your PC, iPhone, or Android to the VOB format, choose or drag and drop the file.
Transform the file. Your video has now been uploaded, and you may begin the conversion from MOV to VOB.
Modify the video.
Save the movie.
Tool 03. FreeFileConvert.com
Up to 5 files with a combined size of 300 bytes may be added to the conversion interface using FreeFileConvert. Not only can it convert MOV to VOB, but also can convert your MOV or other files to VOB as well as other formats without any problem, thanks to the application. You may download and store the converted file in any place on your computer.
Choose a video file in the MOV format from your computer, a Google Drive, or a Dropbox account to convert to the VOB format.
Select VOB format from the drop-down menu as the output format, then click the Convert A maximum of 5 files of up to 300 MB each may be converted simultaneously.
Wait for your file to be published and converted into VOB video format. You may remove the converted file from the Download page and download it a maximum of five times.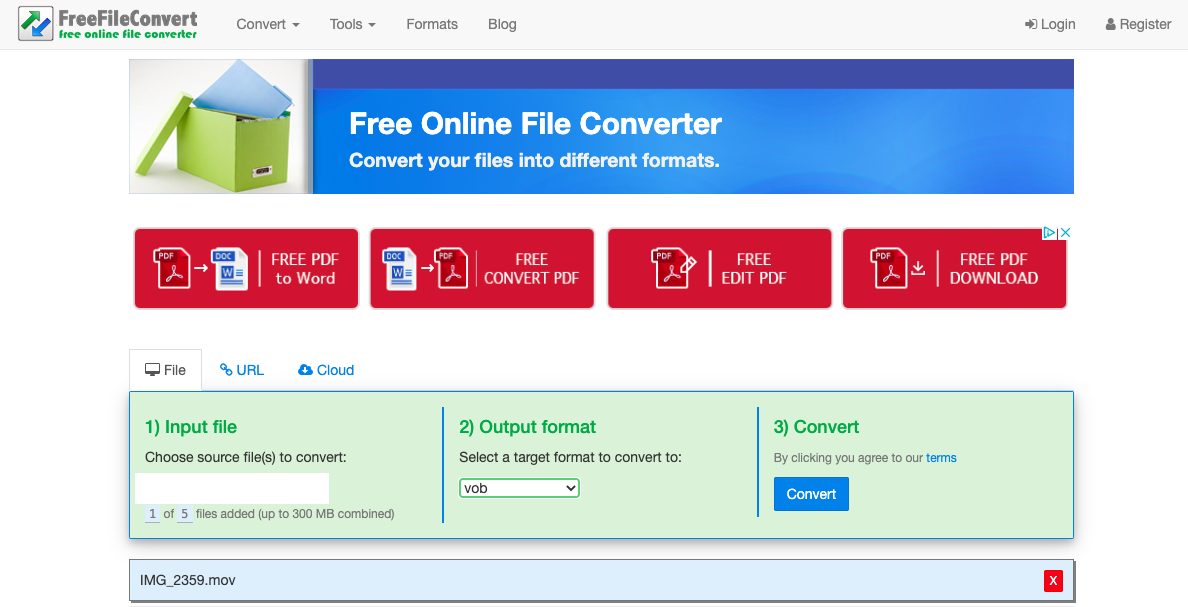 Part 3. What Are MOV and VOB Files?
Data, including video, audio content, text tracks, and timecode, may be included in MOV files, which are also suitable for the Windows platform. On a smartphone or portable DVD, however, compatibility concerns can make it impossible for you to play your beloved MOV file. You will need to convert MOV to VOB or another suitable file format in order to escape this undesirable situation.
DVD video material is stored in the VOB (short for Video Object) file format. Subtitles, audio streams, and video streams encoded with MPEG-2 are often stored there. VOB files may be replayed on DVD players, certain media players, and PCs with suitable software. They are often seen on commercial Discs.
In conclusion, MOV is a more adaptable file format used to store many kinds of audio and video material, while VOB is specially made for DVD video content storage.
Part 4. Conclusion
Without installing any additional software, you may quickly convert MOV to VOB using an online converter. But uploading and downloading things takes time, and the Internet has speed restrictions. Thus, iMyMac Video Converter will be the best choice if you need to batch-convert huge files swiftly.