MP3 is a great audio file format that is among the most common ones these days. But, no matter how popular MP3 is, there are still some users who would want to convert MP3 to MIDI for whatever purpose they have.
The MIDI format is a file format for music files that yields small sizes for a more convenient transfer. You can play them on Linux, Mac, Windows, and other operating systems.
But, take note though that the converted files will have a slight deviation from the original sound but is still similar to it (melody, bass, treble, and tones are similar).
Contents: Part 1. What Is the Best MP3 to MIDI Converter?Part 2. Bonus Tip: How to Convert MP3 to Other FormatsPart 3. Conclusion
Part 1. What Is the Best MP3 to MIDI Converter?
Below are the tools you can use to convert MP3 to MIDI. Let us start with the most recommended online MP3 to MIDI software - Bear File Converter.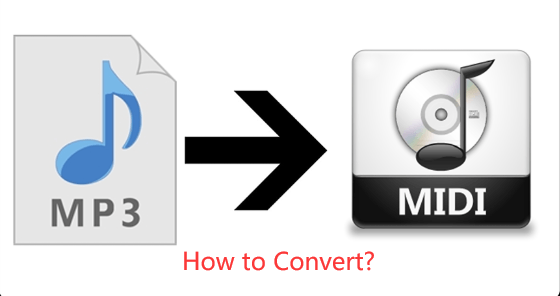 Most Used MP3 to MIDI Converter: Bear File Converter
This online converter is the most recommended converter for various file formats. You can easily convert your files, including MP3, to MIDI with this tool. Aside from converting MP3 audio files to MIDI, you can also convert other files like WMA, AAC, OGG, and WAV to MIDI.
Just follow the three simple steps below on how to convert MP3 to MIDI using Bear File Converter.
Once you are on their website, go to Convert WAV to MIDI. This page can convert MP3, OGG, WMA, AAC, and WAV files to MIDI. Make sure that your file's size is less than or equal to 50 MB.
Upload your file first by clicking on the Upload button and then click Convert to start the conversion process.
Look for the Download link and click it to download your converter file.
Now, let us proceed to other MP3 to MIDI converter tools below.
#1 ConverterLite
ConverterLite is among the free converters Windows users can use for converting MP3 to MIDI. It has more than 2.5 million downloads and seems to be among the best converters available in the market.
However, it only supports Windows Vista, Windows XP, and Windows 7. Moreover, you might encounter some difficulties while running the app on other Windows versions.
When installing ConverterLite, always read the details first before clicking the Next button because it might ask you to install specific software. This is expected as ConverterLite is a free tool. Just choose to skip once you are prompted for permissions.
#2 Conversion-Tool
This is another online tool you can use for converting audio files like M4A, OGG, WAV, MP3, and many more to MIDI. But, do take note that the output MIDI file will depend heavily on your input music.
The quality of the output file can range from unusable to good quality. But you will surely enjoy listening to the outcome whatever the quality is. You can log in so that you will be notified through email once your conversion is completed.
#3 AVS Audio Converter
AVS Video Converter is not only limited to the conversion of your MP3 to MIDI but also to a wide array of output formats. It is equipped with a simple interface and supports a long list of different document types. You can even convert your files in batches.
As for the audio conversion, AVS allows you to convert between MP3, M4P, MP4, WAV, WMA, AIFF, M4R, OGG, AMR, and ACC. Aside from being an audio converter, AVS also has Video Remaker, Video Converter, and Video Editor features.
You can even create ringtones and audiobooks with it. Given its many features, the good news is you can use it totally for free.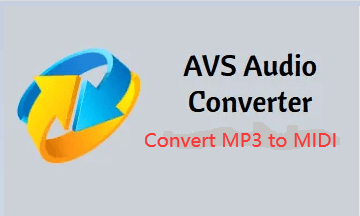 #4 AmazingMIDI
This is an exceptional product developed by Araki Software for converting your MP3 files to MIDI. It is only available for Windows users and aside from converting MP3 files to MIDI, you can also convert WAV files to MIDI.
With that being said, AmazingMIDI is able to handle both polyphonic and monophonic music. Just download the app from CNET to start using it.
#5 MP3 to MIDI - Audacity
This is an open-source tool and among the best ones, you can use to convert your MP3 files into the MIDI format. It supports Linux, Mac, and Windows operating systems. For Windows platforms, the supported versions are Windows, 7, 8, 10, XP, and Vista.
On the other hand, Audacity supports macOS 10.6 and above and supports Sierra partially.
Part 2. Bonus Tip: How to Convert MP3 to Other Formats
Not only want to convert MP3 to MIDI? If you are looking for tools to convert your MP3 files to other formats, then this part is for you.
iMyMac Video Converter is a very useful and powerful tool you can use not only for converting video files but also audio files like MP3 into other formats (AAC, AC3, AMR, AU, AIFF, FLAC, M4A, MP2, MKA, OGG, WMA, and WAV). Convert your MP3 files with minimal quality loss at ultra-high speeds using iMyMac Video Converter.
Get A Free Trial Now!Get A Free Trial Now!
Not only is this tool an audio and video converter but it is also a downloader, editor, and player of audio and video files equipped with a simple interface. Thus, giving beginners a more convenient conversion process.
Key Features of iMyMac Video Converter
Here are the key features of iMyMac Video Converter.
Convert your audio or video files into various formats that are compatible with popular devices
Enhance the quality of your videos for a more enjoyable viewing experience by adjusting the brightness and contrast settings
Have more freedom in personalizing your videos by adding watermarks, clipping, cropping, or rotating your videos
Convert your files depending on the device you are using
Convert videos to and from 4K videos
Enjoy high conversion speed that is 6X faster compared to other converters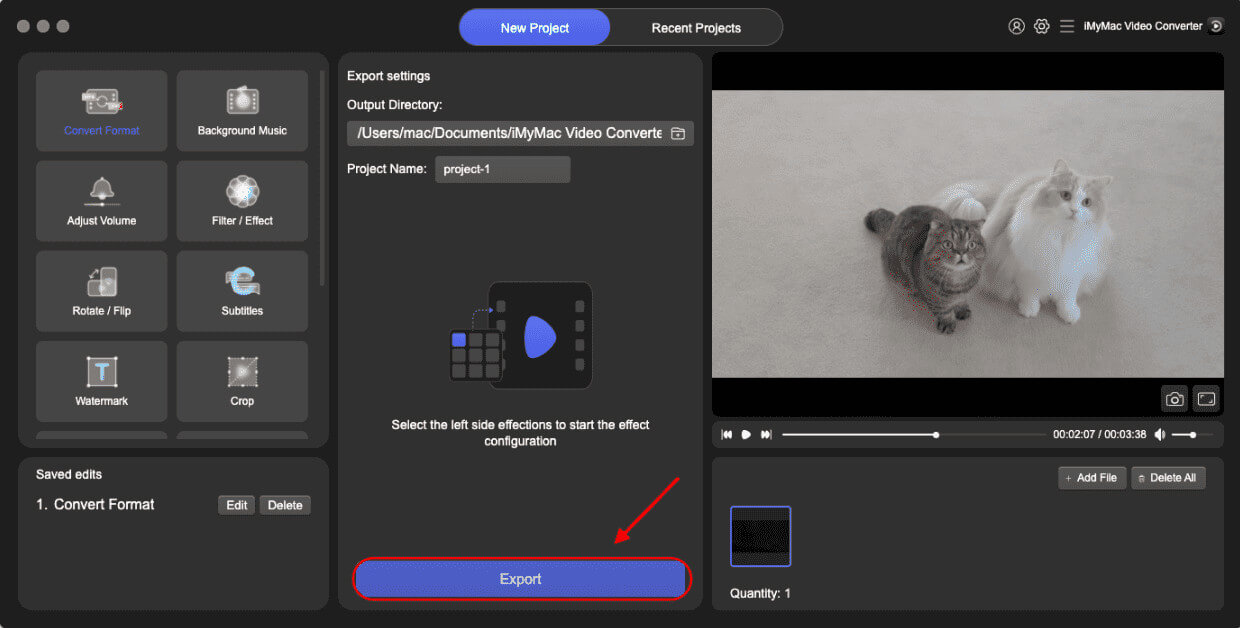 Using iMyMac Video Converter to convert your MP3 file to any of your desired formats only takes 3 simple steps. You just have to import your MP3 file into the app, choose an output format as well as the destination location, and then start the conversion process.
Part 3. Conclusion
It is nice to know that you can convert various files into other formats to suit your requirements and enhance your listening and viewing experience.
Hopefully, you were able to pick your ideal MP3 to MIDI converter through our list to keep enjoying your favorite MP3 songs on different devices. Have fun!