Not all software or apps go down the chute if you simply drag the item to the trash bin. When you try to uninstall stubborn software, they generate errors, warnings and hidden issues. They are usually laced with viruses or contain bugs that interfere with uninstallation. This experience can be very annoying especially if they slow down your computer.
To hedge your bets, use a third-party uninstaller that removes all traces of the software or app. PowerMyMac works extremely hard to do the job and includes a 500 MB Free Trial for a one-off cleanup.
In this article, you'll learn hacks and tricks on how to delete apps on mac that won't delete.
Contents: Part 1. How to Delete Apps on Mac That Won't Delete ManuallyPart 2. Permanently Delete Redundant Apps with PowerMyMacPart 3. 2 Last Easiest Solutions of Deleting Apps on Mac
People Also Read:How to Clean Install of macOS High Sierra? How to Clean up Other Storage on Mac?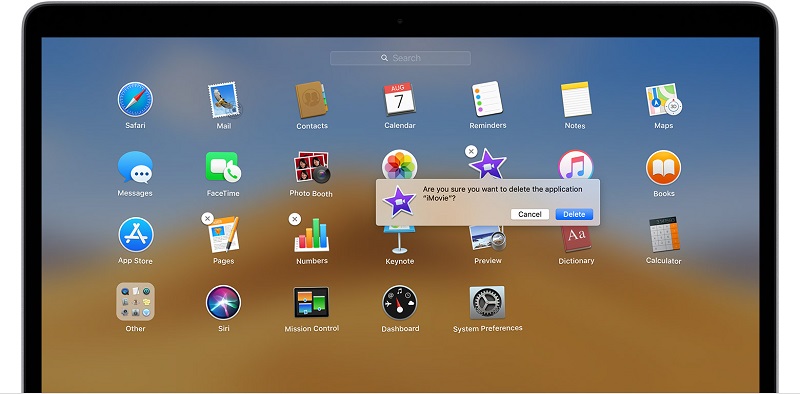 Part 1. How to Delete Apps on Mac That Won't Delete Manually
Apps Won't Delete from Launchpad?
For some versions of Mac, an app will not disappear by yanking it to the Trash as this leaves behind remnants on your hard drive. These files may not be easily detectable. Third-party uninstallers run in the background when you erase software and prompt you to remove other pieces of data associated with it.
Sometimes the app prompts you with a message-the app can't be moved to trash because it's open. It occurs if the app is still active in the background or the process fails to properly shut it down.
To remove this obstacle, invoke Finder icon from the app dock, and then choose Applications from the Favorites options. Scroll down and double-click on Utilities followed by Activity Monitor. Enter the name of the rogue app in the Search bar. Click on the app and select the X in the top left corner of the screen. Hit Quit authorizing the shutdown.
How to Delete Apps on Your Mac Manually
Method 1. Use Launchpad
Go to Launchpad by selecting it in the dock or access it in the Applications folder.
Launchpad may not contain the app; write its name in the field at the top of your screen.
Latch on the Option (⌥) key. Alternatively, select and hold one of the apps until they all jiggle.
Click (x) near the app that you want to erase, then hit Delete to authorize. The app is erased instantly. Apps that don't have the (x) may not have emanated from the App Store, use Finder to do the job.
Method 2. Use Finder
Home in the app in the Finder. Your apps can be found in Applications folder. Open it by clicking on Applications from the sidebar of a Finder window. Alternatively, use Spotlight to locate the app, then hit and hold down the Command (⌘) key with the app double-clicked in Spotlight.
Yank the app to the Trash or click the app and select File>Move to Trash.
You may be prompted for a user name and password. Fill in the name and password of administrator account or login details for your Mac.
To erase the app, select Finder> Empty Trash.
Part 2. Permanently Delete Redundant Apps with PowerMyMac
For fishy apps that defy a deletion attempt from a Launchpad and Finder, you need something more forceful like iMyMac PowerMyMac. With this program, you tool up with the most powerful app remover developed to eliminate any software along with its remnants lurking in your system.
App removers out there pale in comparison to PowerMyMac as it digs deeper to eliminate multiple apps simultaneously, including relevant files and preferences. It comes with supplementary functions such as sprucing up junk, clearing app caches, finding and deleting duplicates, plus more. Simply put, PowerMyMac optimizes and organizes your Mac for peak performance.
Here is how to delete apps on Mac step-by-step:
Download and Install PowerMyMac on Your Mac
Scan All Apps Embedded in Your Mac
Isolate and Delete Hard-to-Remove Apps from Mac
Download and Install PowerMyMac on Your Mac
Download PowerMyMac and install it. Launch the program. Go to the interface and click on App Uninstaller. This innovative feature of PowerMyMac comes in handy if you want to uninstall a stubborn app. This will also target all the files affiliated with the app.
Get A Free Trial Now!
Scan All Apps Embedded in Your Mac
Click on the module "App Uninstaller" from the left side to delete apps on your Mac. Let the program sift through the apps in your system. It may take a couple of minutes.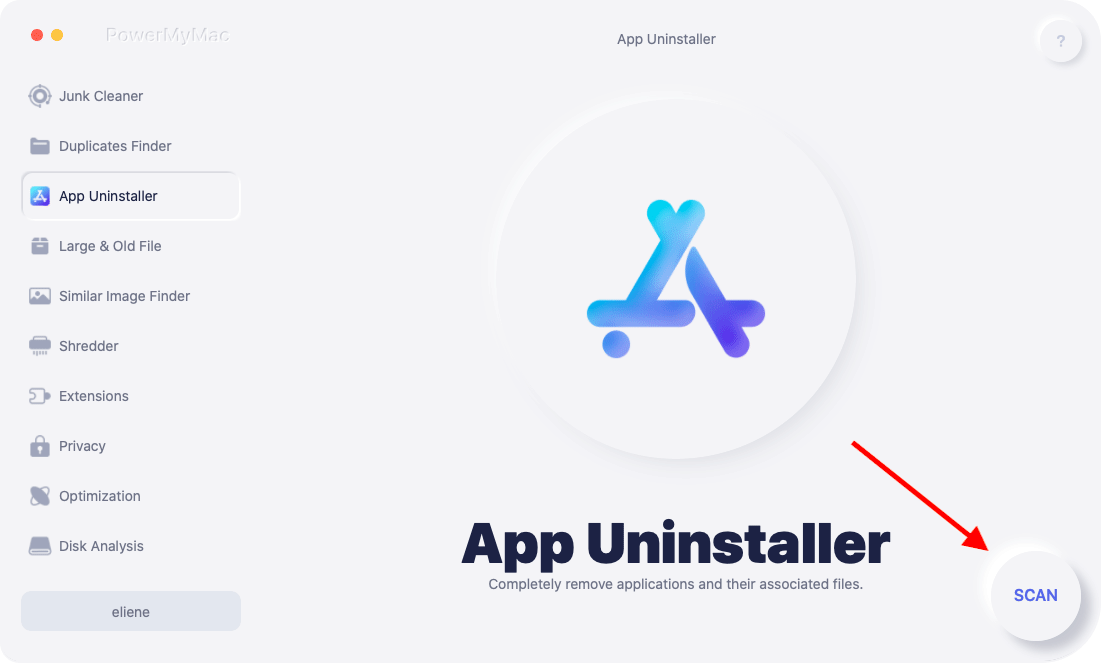 Isolate and Delete Hard-to-Remove Apps from Mac
Once you finish scanning, you'll see all apps installed in your computer. Select the application that you wish to eliminate and hit the "CLEAN" option once.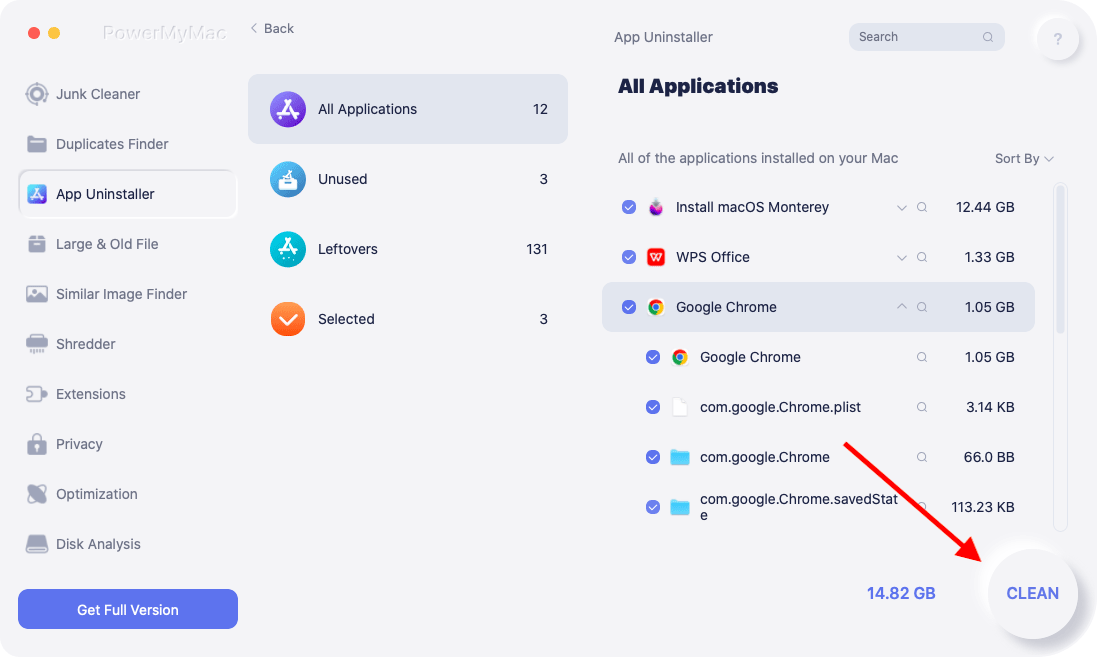 Alternatively, PowerMyMac scans the bowels of your system identifying unnecessary files. This means you can purge all traces of the obstinate software. It sloughs off files, folders, pieces of data, and other types of clutter.
Part 3. 2 Last Easiest Solutions of Deleting Apps on Mac
Solution #1. Yank & Drop App into Trash
Apps usually stay in the Applications folder, but others may be narrowed down via Spotlight or Finder. Find the App you wish to erase and yank it to Trash. Right click on the app and select "Show Package Contents" to see the bundle of files. Right-click on Trash and hit "Empty Trash" or launch Trash before selecting "Empty" at the upper-right corner, then verify.
Solution #2. Remove Associated Files through Library
Solution #1 above removes the app partially. Mac still retains cache, PLIST files, and framework. Launch Finder, click "Go" in the list of options, latch on the Alt/Option key to invoke the Library option and select.
The Library brings up a mix of folders, some with the files related to the App. Dig deeper inside each folder hunting down any files with the app's DNA. Caches, Application Support, Frameworks, Logs, and Preferences have been cited as the most associated files of deleted apps. It's a devil of a job scrolling through mass files, that's why you should try simple methods above.
While deleting apps and their fragments from Mac sounds simple, you have to scrutinize what you erase from destinations such as Library folder. You open a new can of worms if you fiddle with system applications.
In Conclusion
If you have any doubts, we recommend PowerMyMac. It's free and simple to use. With this multi-tool for all-round aftercare, you steer clear of infectious files and downsides of third-party software. It nukes data from your deleted apps and uninstalls via Finder or Launchpad meaning its pristine software.