Step 1. Download and Install iMyMac Mac Cleaner on Your Mac
For us to start on cleaning and boosting up your Mac PC, download
iMyMac-Cleaner
from our official website and have it installed on your computer. Once installed, launch the program on your Mac.
Mac Cleaner Smart cleaning tool for Mac that helps you locate and delete all kinds of junk files to free up storage space. Best Mac uninstaller that can uninstall apps on Mac completely with the leftover files to speed up Mac. Your trusted privacy protection expert that can clear all browers' tracking cookies, searching histories and other data. Free Download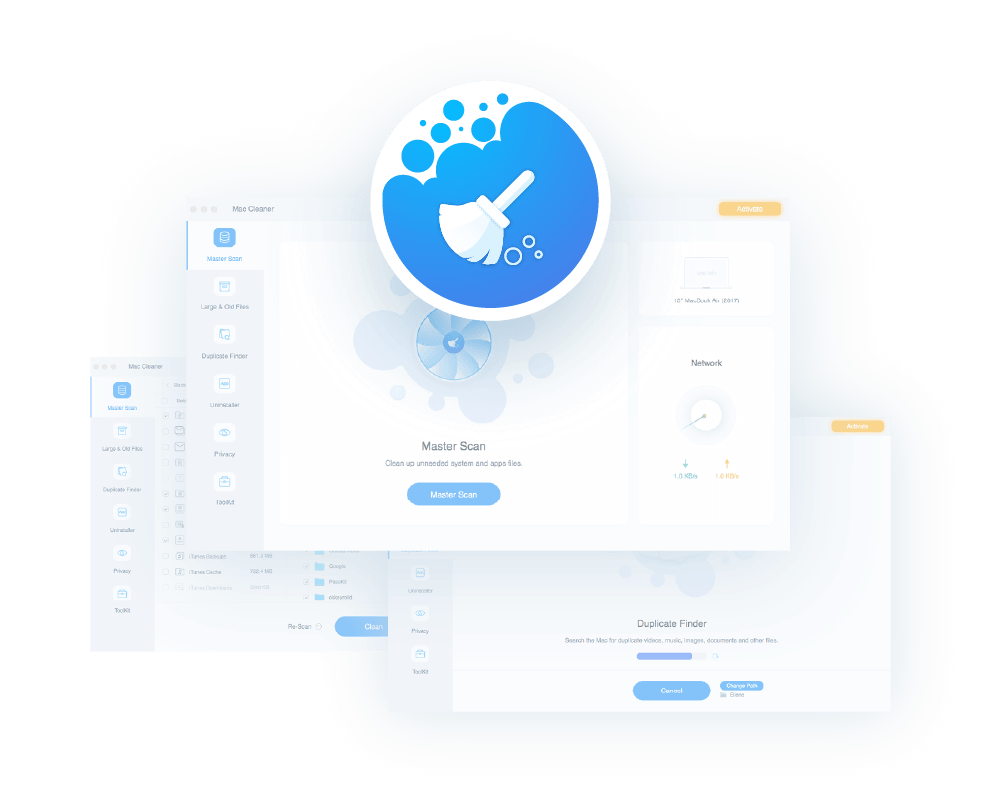 Step 2. Allow iMyMac Mac Cleaner to Scan Your Mac
Once the program is launched, just click on "Master Scan" found at the left panel of your screen. Here you will find all your system files. Here, click 'Scan' button and allow iMyMac to scan out your system file that is safe to delete. You can always click on 'Re-Scan' button if you want to scan your Mac again.
The scanning process may take a little time depending if there are a lot of junk files stored on your iMac or MacBook.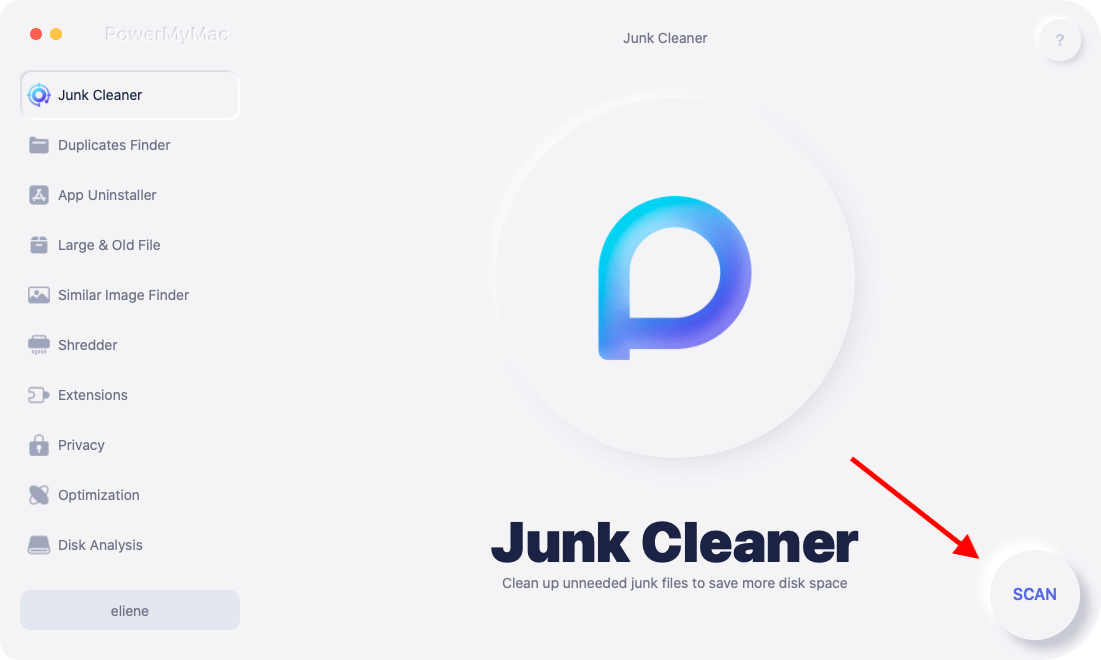 Step 3. Select Categories
Once the software is done scanning your Mac computer, iMyMac-Cleaner will now show you different categories of your junk file. It is categorized as:
-Application Cache
-User Logs
-Photo Cache
-Email Cache
-System Trash
-System Logs
-iTunes Cache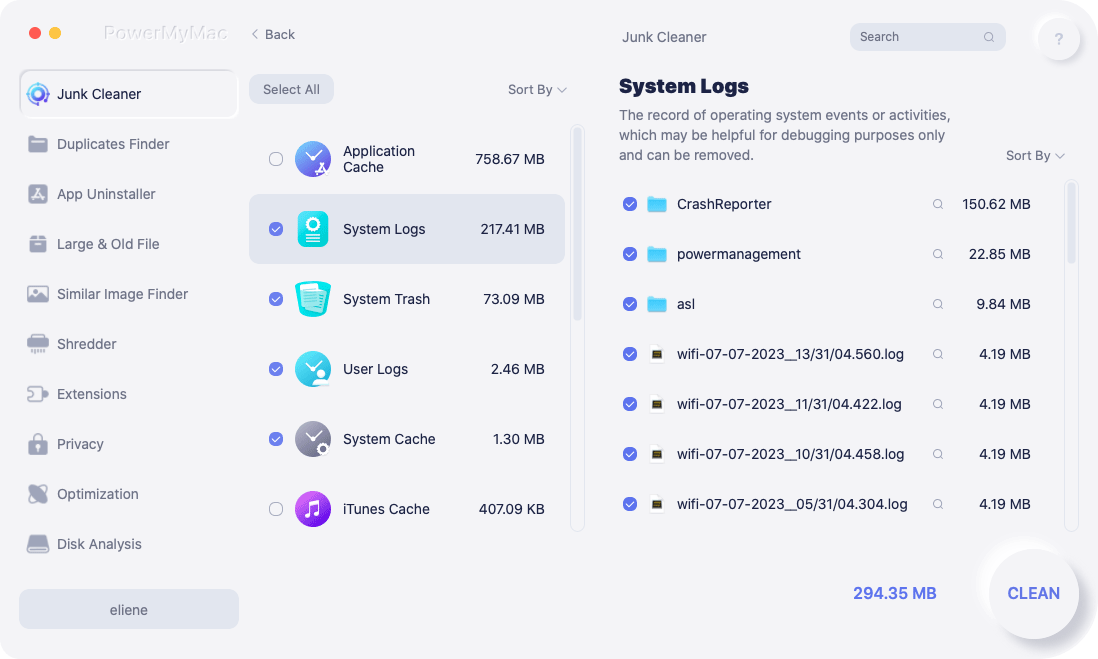 Step 4. Clean Mac System Junk
Here, all you need to do is to select all the files that you don't need. Just click on the category found in the left panel of your screen the files you want to clean and then click on "Clean" button.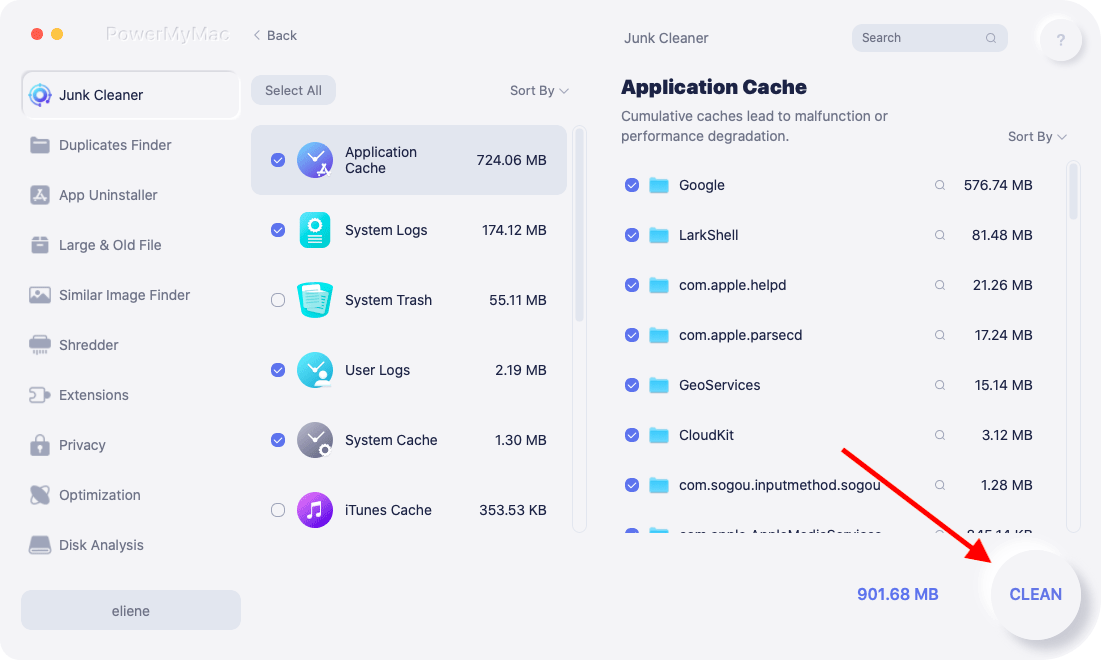 Part 4. Conclusion
Junk files on your Mac computer can really be very annoying when it affects the performance of your PC. It causes your computer to run slow because of all these.
With the help of iMyMac-Cleaner, you can free up space and clean up Mac junk file easily and in no time. This is really one handy tool for you to use if you want to clean, free up space and boost the speed of your Mac computer.
That is how easy to clean up and speed up your Mac computer using the iMyMac-Cleaner. With just one click, all your junk files were deleted. Download this program from our official website and you can also have a free trial just in case you want to try the program first on your Mac computer.
Mac Cleaner
Easily clean up Mac in minutes
Free Download
Mac Cleaner Helps You Speed Up Mac
Free Download