Copy-and-paste functions constitute a staple of all computers, including Mac. Mac stores the copied text, image, document or file on a clipboard waiting for you to paste elsewhere. If you have encountered the issue of copy-and-paste acting up on Mac, this article will answer your descriptions with proven solutions for frozen clipboard or related issues.
Rebooting Mac only takes a quick fix in some cases. You need to implement long-term solutions to get the issue off your chest. At times the issue stems from a keyboard defect rather than the clipboard. To detect the root problem, copy text and try to transfer it into Finder. This should signal whether the copy-paste functionality requires thoughtful solutions.
Article GuidePart 1: How to Execute Copy-and-Paste on Your MacPart 2: Fix Copy And Paste Acting up on Mac? Quick FixesPart 3: Copy-Paste Constraints And Foolproof Solutions
People Also Read:The Ultimate List of Mac Keyboard ShortcutsTips to Find out Where Do Screenshots Go on Mac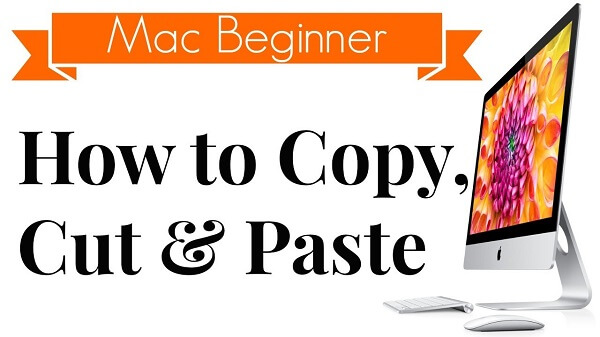 Part 1: How to Execute Copy-and-Paste on Your Mac
#1: The Basics of Copy And Paste on Mac
To copy the content, select it and hold down Command-C. If you want to cut anything and insert it into the clipboard, hit Command-X. Next, navigate to the destination then hit Command-V. On the other hand, you can transfer anything from one place to another without copying, hit Command-Option-V rather than Command-V.
Once the item is pasted to its new destination, it stays on the clipboard so you can repeat the process over and over. Mac's clipboard has the capacity to store one file at a time. Dart a glance at the items of the clipboard freely by hitting the Finder icon nestled in the dock, selecting the Edit Menu, and then choosing Show Clipboard.
#2: Copy And Paste Two Items Simultaneously
Mac allows you to copy two pieces from one location and paste elsewhere with the help of a secondary clipboard. Having two clipboards means you have another trick up your sleeve. You don't have to switch between apps.
Simply copy one with Command-C and the other with Control-K. To paste, go for the default Command-V shortcut to replicate the first item, and hold down Control-Y to tug the second item to paste it into a document.
Part 2: Fix Copy And Paste Acting up on Mac? Quick Fixes
Method 1: Fix A Jammed Clipboard Using Activity Monitor
Activity Monitor offers a killer bullet for Mac troubleshooting. Luckily, it's designed as a cure for copy paste-related problems. You have to quit and re-launch Activity Monitor. Here's how you address the issue with the aid of this handy tool.
Step 1: Shut down the Mac apps with copy/paste problems.
Step 2: Launch Activity Monitor from Applications>Utilities>folder. Alternatively, press Command and Spacebar keys to insert the app's identity in the Spotlight search field.
Step 3: Enter "pboard" in the search box. Once the pboard process appears, choose it and hold down the X located in the toolbar before clicking on Force Quit.
Step 4: Shut down Activity Monitor.
Launch the target app again. Try implementing the copy-paste feature again to see whether you have pulled off this trick.
Method 2: Troubleshoot the Clipboard Using Terminal
For macOS connoisseurs who have mastered the Terminal app down to fine art, you can resort to it to fix the copy-and-paste obstacle. The terminal allows you to shut down the process behind clipboard functioning.
Step 1: Tap Applications>Utilities and then double-click the Terminal to open it.
Step 2: Enter "killall pboard" in the command line.
Step 3: Press the Enter/Return key.
Step 4: Try to copy and paste again to see if the problem persists or not.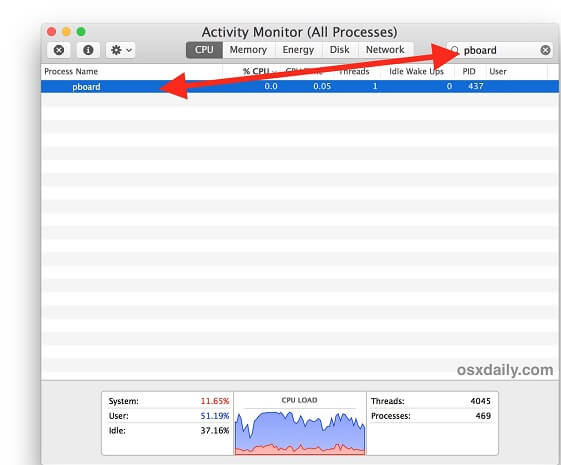 Part 3: Copy-Paste Constraints And Foolproof Solutions
#1: Third-Party Clipboard Tools
The inherent flaw in the copy-paste arises because the clipboard can only support one file at a time. You can broaden your storage horizons with a third-party clipboard manager that stores, organizes and pastes multiple pieces.
These apps automatically store anything you cut or copy, including text, images, links, or other items. They integrate a search feature for what you seek to yank it off the board onto your preferred destination. Copied pieces of snippets can also be exchanged with AirDrop and synced using iCloud.
Similarly, software developed to maintain a neat desktop or clipboard retains selected content. It gives you a snapshot of your clipboard history so you can retrieve any target you want to paste. You can also store chunks of text and then paste selectively. Restructure your data in folders and have them at-the-ready.
#2: Remedies of Last Resort
If all the solutions discussed above do not solve the issue, you may want to save data and restart your machine. Sometimes that problem arises if the Mouse Keys is activated or another app is interfering with the ordinary keyboard shortcuts. Ensure you steer clear of these shortcuts and experiment with default options to switch layouts.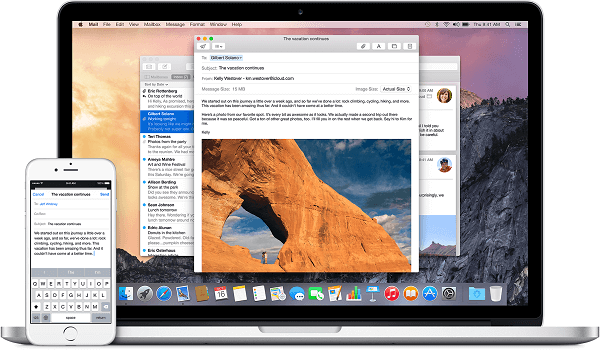 Tip: Cleanup Mac to Boost Performance
PowerMyMac revolutionizes your computer arsenal with smarter cleanup to carve more storage space and boost performance. We recommend this tool to eliminate files with corrupted content or virus that freeze the clipboard. This nippy cleaner boasts a duplicate finder that virtually splits off essential files from junk. Cleaning helps target the clipboard daemon and re-launching.
Mac cleanup means seamless and fast performance by wiping out clutter. Data stored in your Mac gobbles up a slot in the permanent memory storage. A cursory copy-and-paste process of large files means clutter. Tool up with PowerMyMac to edge out unwanted duplicates completely. Best of all, you can preview beforehand to preserve critical items.
This cleanup software also solves a myriad of issues or bugs automatically. It will fix a stuck clipboard on mac caused by a battered processor and insufficient RAM.
Conclusion:
As the saying goes, 'knowledge is power', having an in-depth acquaintance of Mac hacks and tricks means you will no longer dig deep into your bag of tricks. Copy-paste plays a pivotal role in the functioning of macOS. But you can overcome the annoying hitch with the foregoing techniques. At the outset, Activity Monitor and Terminal provide core features that may do the job. Always use a Mac cleaner like PowerMyMac to keep these issues at bay. With a specialized app, you gain more control of your clipboard.
If you have resolved the issue, this is an interesting piece of news for us because we wrote this article to help you troubleshoot copy-paste issues. Feel free to drop us a line below on your reservations or suggestions.