For high dynamic performance and durability, Apple runs its Mac lineup's fans with no way to tweak and mops them up if the system overheats. Your Mac throttles CPU speed to reduce the amount of heat produced. This means you have to manually increase the fan speed beyond Apple's minimum limit and tolerate a lot of noise.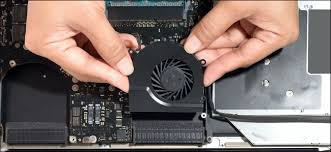 Conversely, if you manually turn fan speed down, your system gets hotter causing damage. Avoid running fans at maximum speed for extended durations as this unleashes other abuses to your laptop. Overheating as the root of noise leads to further complications in key components of the motherboard.
Understanding Mac fan control hacks and tricks helps fix fan noise or overheating problems.
Article GuidePart 1: How to Address Issue And Why It Is ImportantPart 2: Mac Fan Control Apps: How to Fix Heat Issues Part 3: Other Methods to Resolve Problems Part 4: In Conclusion
People Also Read:iMac OverHeating: How to Fix ItHow to Reset Mac PRAM and SMC
Part 1: How to Address Issue And Why It Is Important
Causes of Fan Noise & Overheating
Even a nippy MacBook Pro with Core i9 processor's power falls prey to overheating malfunctions throttling performance. Frequently, the fan noise stems from the machine's response to heat during the operation. However, a deep hum or unusual rattling comes from a defect of the cooling system.
Tidying Up Your Mac
Clutter slows down performance and exacerbates heating complications. Sprucing up your Mac eliminates overkill files that eat up storage space and deteriorate memory. Here is a powerful cleaner for you--iMyMac Mac Cleaner which can easily move out the purgeable space on Mac.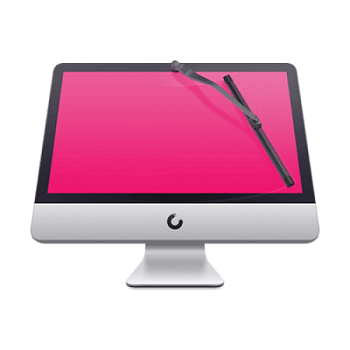 In order to steer clear of severe defects, you should cut down litter and tap into optimized operations. A clean machine prevents the stresses and strains of an overstrained cooling system.
iMyMac PowerMyMac offers an all-round cleaner to declutter your Mac and optimize performance. This multi-tool packs a performance monitor to assess memory and core CPU capacity. It boasts fast-scanning algorithms to detect junk files, duplications, redundancy and traces of uninstalled programs. It's a winning combination to maximize the lifespan of the computer and maintain peak performance.

Hardware Defects
Dust
Your Mac may be a workhorse but it builds up dust in the cooling system decreasing efficient air circulation. Specialists of the service center offer a safe pair of hands for cleaning and preventive maintenance care. They replace thermal paste and lubricate coolers. You can't go DIY because MacBook patented screws require a unique screwdriver.
Cooler Malfunctions
Unusual noises or rattling of the blades due to flaws and mechanical failures come from cooler malfunctions. A newly-lubricated cooler cuts down excess noise. Similarly, overworking an already faulty fan leads to its dilapidation and severe defects.
Heat Pipe Defects
If your MacBook bursts into a buzz once you toggle on, this may indicate a thermal tube defect, which leads to poor heat dissipation. The components of the system should get a clean bill of health. Otherwise, a replacement chip is a must-have.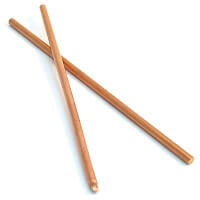 Part 2: Mac Fan Control Apps: How to Fix Heat Issues
Often, using the Mac fan control tools prevents overheating of the CPU and prolongs its lifespan but this produces more noise. It makes it comfortable to place it on your lap and push your workload. Additionally, it cools earlier without throttling down the base clock speed.
What It Is and Its Benefits
Mac Fan Control apps let you control temperature and fan speed. The apps have become essential tools for Mac enthusiasts due to intuitive monitoring abilities. You can regulate fan speed directly by adjusting the desired RPM or programmatically by aligning rates to the predetermined temperature. An inbuilt sensor controls fan RPM.
Controlling Fans
Get started by downloading reliable Mac Fan Control software and installing. When it's launched, it shows a list of all fans and the preference to adjust custom settings. You can set a certain RPM value or target temperature.
The sensor-powered value option allows you to decide the CPU temperature. Turn up the maximum temperature for peak performance or lower it for quieter fans. The app lets you control the temperature detectors in your system. You should control CPU Core temperatures.
Benefits of Mac Fan Control
Mac Fan Control provides the ability to control cooling fans' performance. The flip side is the potential damage due to misuse of apps. Mac Fan Control tools displace the Apple-based fan profile with new cooling behavior. It comes in handy if the old temperature sensors have malfunctioned or become inaccurate.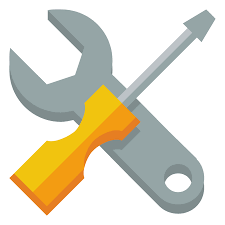 These tools allow you to adjust a fan speed limit that prevents revving up excessively. In a noise-sensitive environment, a dedicated tool ensures the fans don't spin up beyond a predetermined limit. Alternatively, the apps also control sensors and speed in RPM for personalized effects.
Part 3: Other Methods to Resolve Problems
1. Reset the System Management Controller (SMC)
Troubleshooting by resetting the SMC can help fix Mac noises in a jiffy. The steps to reset SMC differ among the versions of Mac. Most machines require a ''Shut Down" and connecting the MagSafe. Next, latch on "Shift" + "Control" + "Option" + "Power button" simultaneously for about 10 seconds. Then, let go the keys all at once and reboot your Mac.
2. Processor
A noisy Mac may be due to an overheated processor because the central chip supports all the calculations. Consequently, this deteriorates key components of the motherboard like RAM and video memory. You should keep a weather eye on the temperature sensors readings. Values should clock in at 30-50 °C in standard mode and 50-70 °C under load.
Maintenance Tips
If you have a fan up and running, ensure the machine does not overheat or interfere with optimum air intake. Placing the computer on the bed leads to overheating issues. Specialists resolve thermal sensor or controller defects, cooler failures, damaged heat pipe, worn thermal paste and software malfunction.
Part 4: In Conclusion
Overall, Mac fan control resources equip you with a full spectrum of monitoring capabilities to prevent noise and overheating problems. In order to steer clear of these defects, you should use precautions to prevent inefficient heat dissipation and perform cleanup of the cooling system once in a blue moon.
Apple's inbuilt mechanisms throttle performance to prevent overheating. Third-party software allows real-time monitoring of fan speed, core CPU elements and customized RPM values. They also control fan speed relative to a temperature sensor. Manually setting your Mac's thermals and virtually all aspects of your fans means improved productivity.
Whether you're a Mac purist or iPad newbie, you can submit queries on this topic below to make the most out of your devices.