Duplicate files accumulate on your computer, will slow you down, and cluttering up your drive. Find out more in this article comparing the two duplication finders, Cisdem Duplicate Finder vs Gemini 2. The best method to locate duplicate files will rely on your individual needs and preferences.
Some duplicate finders can automatically remove all duplicate files on your computer if all you want to do is rapidly clear up storage capacity. And we are going to introduce an alternative duplicate finder too.
Contents: Part 1. Review of Cisdem Duplicate Finder and Gemini 2Part 2. Cisdem Duplicate Finder Vs Gemini 2: Which Is Better?Part 3. Better Choice to Find and Delete Duplicate Files on MacPart 4. Conclusion
Part 1. Review of Cisdem Duplicate Finder and Gemini 2
In this review of Cisdem Duplicate Finder vs Gemini 2, you will discover the two tools' features, security, cost, etc.
The clever tool Cisdem Duplicate Finder may help you free up a ton of storage for your Mac or other disks. It is easy to operate and lightweight. You may clear up thousands of storage spaces in a few clicks. Cisdem Duplicate Finder is effective at handling duplicate files if your computer is nearing out of data storage.
It is secure to install and operate the software from a safety perspective. After downloading the Cisdem application, you can perform a complete scan of your Mac using the Malwarebytes Antivirus program or any antivirus app to detect any problems, and it will show no problem.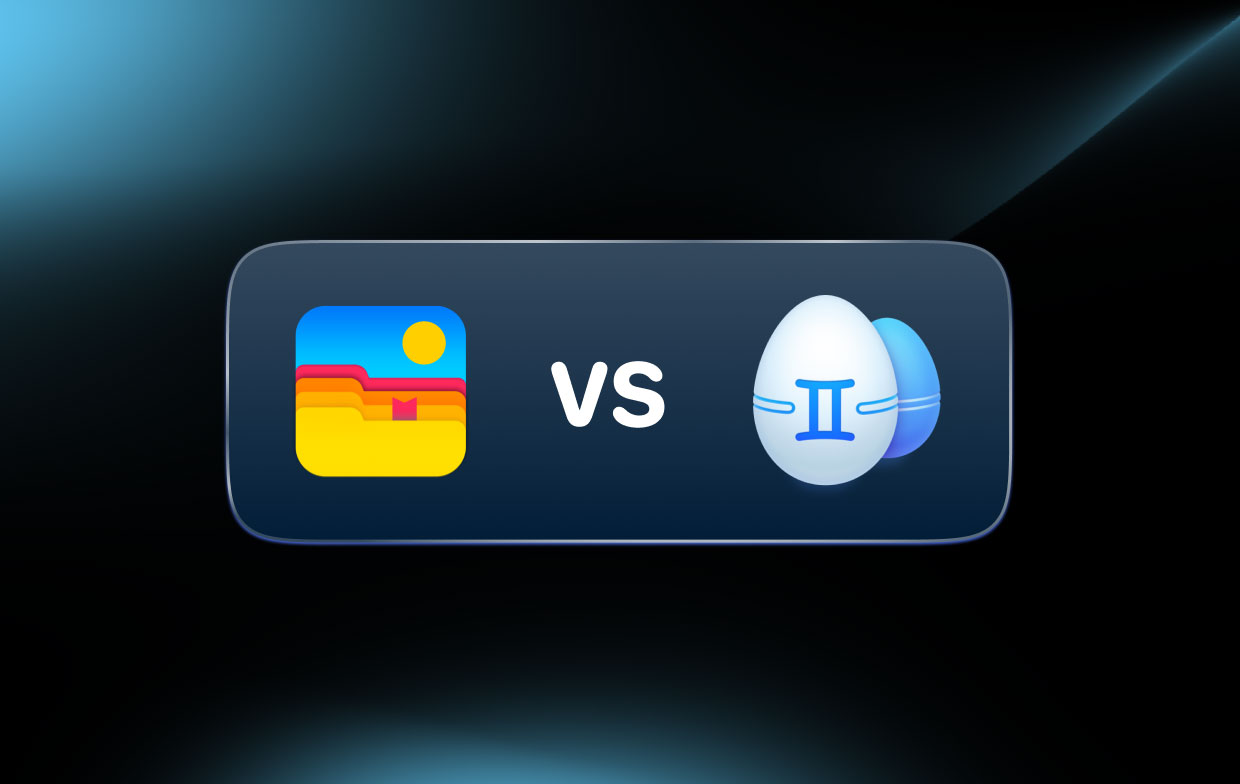 Deep storage scanning, compatibility for numerous formats, precise speed, thorough reports, file display, and many other capabilities are included in Cisdem Duplicate Finder as its unique features. The starting price for each Mac is $29.99. Churches, organizations, Schools, and governmental bodies that have been approved may get discounts of up to 20%.
MacPaw created the duplicate finder known as Gemini 2. We will talk about Gemini 2 in this part so you can have a better understanding of Cisdem Duplicate Finder Vs Gemini 2. The program swiftly analyzes your drive for duplicate files that you don't require. It is possible to find duplicates in secret places with the intention of preserving the originals.
Users may choose which files may save as well. A few features of Gemini 2 include Gemini duplications, also known as duplicate files, similar files, which have almost identical names, sizes, and contents but aren't perfect duplicates.
And finally, a clever algorithm. As one of the alternatives to Cisdem Duplicate Finder, Gemini 2 security initially sends duplicate or related files to the Trash before permanently removing them in the unlikely event that you accidentally remove them.
The files may easily be restored and used normally. The cost of the Gemini 2 Mac program depends on how many different computers you intend to install it on. All plans have a 30-day cash-back guarantee, with annual plans starting at $19.95 for a single Mac and lifetime plans at $44.95 for a single Mac.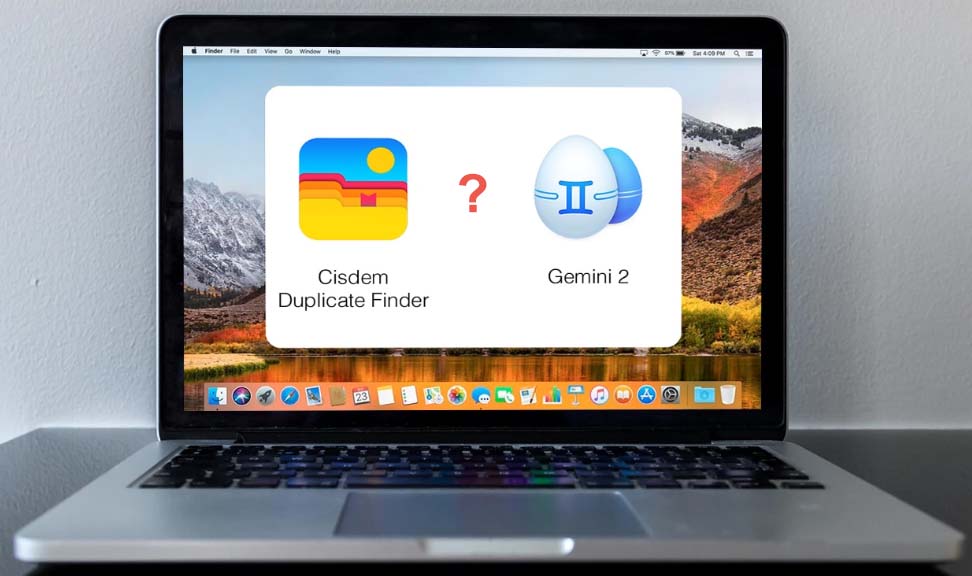 Part 2. Cisdem Duplicate Finder Vs Gemini 2: Which Is Better?
Learn in this Cisdem Duplicate Finder and Gemini 2 part, which has more advantages than disadvantages.
Cisdem Duplicate Finder
Pros:
customizable UI and filters
Cross-platform design (Mac and Windows)
Everyone can use and understand it easily
allows deep duplication scanning
intelligent and sturdy construction
Cons:
a little more sluggish than other duplication finders
There is no possibility to skip scanning one folder until the last phase.
Lack of warning pop-ups prior to deletion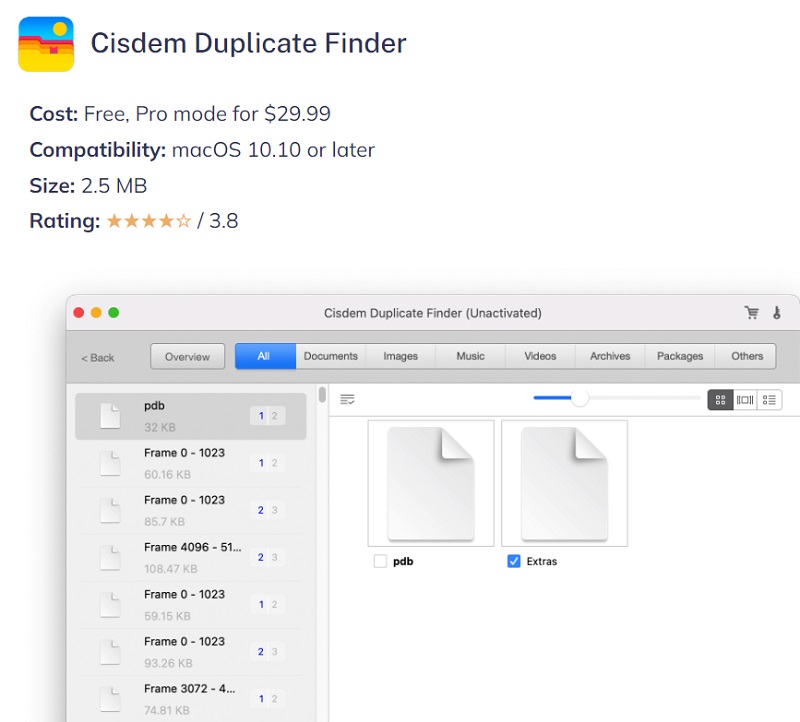 After introducing the pros and cons of Cisdem Duplicate Finder, we will talk about that of Gemini 2 too in this comparison to Cisdem Duplicate Finder vs Gemini 2.
Gemini 2
Pros:
Despite having distinct names, the capacity to identify big Music files as duplicate is one good feature.
Your duplicates are clustered together in the search engine results window, making it simple to sort through them.
You may use the dropdown options above the findings pane to choose any duplicates and to arrange the results according to different parameters, such as name and size, or according to parameters like the latest or recent.
Cons:
Gemini 2's enhanced capabilities have the drawback of being computationally demanding. Therefore, the folder searches you perform took a lot longer.
No additional cleaning amenities
Not entirely automatic
Just a brief free trial version
Now we have finished all the comparisons between Cisdem Duplicate Finder vs Gemini 2. We believe that you already know which is the best duplicate file finder for you.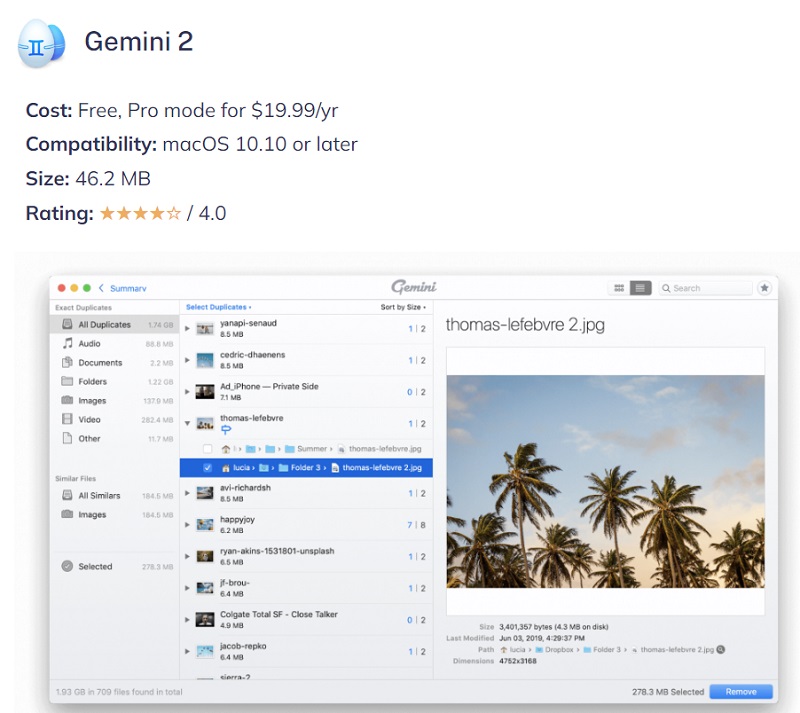 Part 3. Better Choice to Find and Delete Duplicate Files on Mac
In this Cisdem Duplicate Finder vs Gemini 2, other than the two said Duplicate Finders, there is a strong utility made in order to find and eliminate duplicate items in your Mac called iMyMac PowerMyMac Duplicate Finder.
When it scans directories, it looks for files that have an identical size and compares them to ensure that they're equal. The byte-to-byte comparison allows you to get precise results. It finds duplicate system files independent of the filename.
Find duplicate items that are identical in content but have a different label quickly and effectively. Gives you the option to choose which things to preview while displaying the scanned findings by time, size, etc. Able to locate repetitive music, video, or even document items. So if you want to remove duplicate songs or music from your mac, try this excellent duplicate finder.
Part 4. Conclusion
If you're able to afford to pay a premium fee for a specialized program, Gemini 2 is one of the best choices to handle any duplicate-related concerns. Cisdem Duplicate Finder operates excellently to discover needless copies with its clever capabilities and methods.
We introduced PowerMyMac Duplicate Finder, which is much superior if you look into it more after you learned a lot in regards to the two Duplicate Finder throughout this Cisdem Duplicate Finder vs Gemini 2 article. PowerMyMac includes sophisticated search capabilities that enable you to quickly find and eliminate duplicated documents on your Mac.