Have you heard about an accounting software called QuickBooks? If you work as an accountant, you must know about this popular program or you are just using it to manage the financial accounting for your business or organization. To be frank, this application is appropriate for small and medium-sized enterprises. So, sometimes you may find it's not suitable for your work.
After one month's free trial, you may want to completely get rid of it. But the folders are too many and hides deeply, without some specific and useful methods, you may miss one of the files and leave it residually. That's the reason why this passage is written-to lead a guide on how to uninstall QuickBooks from your Mac efficiently and thoroughly.
How to Uninstall QuickBooks from Your Mac?
Ensure you've shut down the QuickBooks before uninstalling it: Right-click QuickBooks in the Dock > choose to "Quit".
Start removing QuickBooks in the Finder: Finder>Go>drag QuickBooks to the "Trash in Dock">Move to Trash>Empty Trash.
Find out the residual files and delete them.
If you can't find out related files to QuickBooks completely by yourself, you can free try PowerMyMac to find all the related files for you to delete.
Get A Free Trial Now!
Contents: Part 1. What Is QuickBooks?Part 2. How to Uninstall QuickBooks from Your Mac Automatically?Part 3. How to Uninstall QuickBooks from Your Mac Manually?Part 4. Let's Wrap It Up!
Part 1. What Is QuickBooks?
QuickBooks is a popular accounting software developed by Intuit. It helps small and medium-sized corporations to deal with their invoices, pay bills, track cash flows and generate monthly or yearly financial reports as well as prepare for the business taxes in periods.
Though QuickBooks is useful and helpful, there are many functions that cannot satisfy the whole accounting operations. At this time, you may want to uninstall the application and download another one. But do you know how to remove QuickBooks properly for your Mac? In the following, two useful methods are introduced.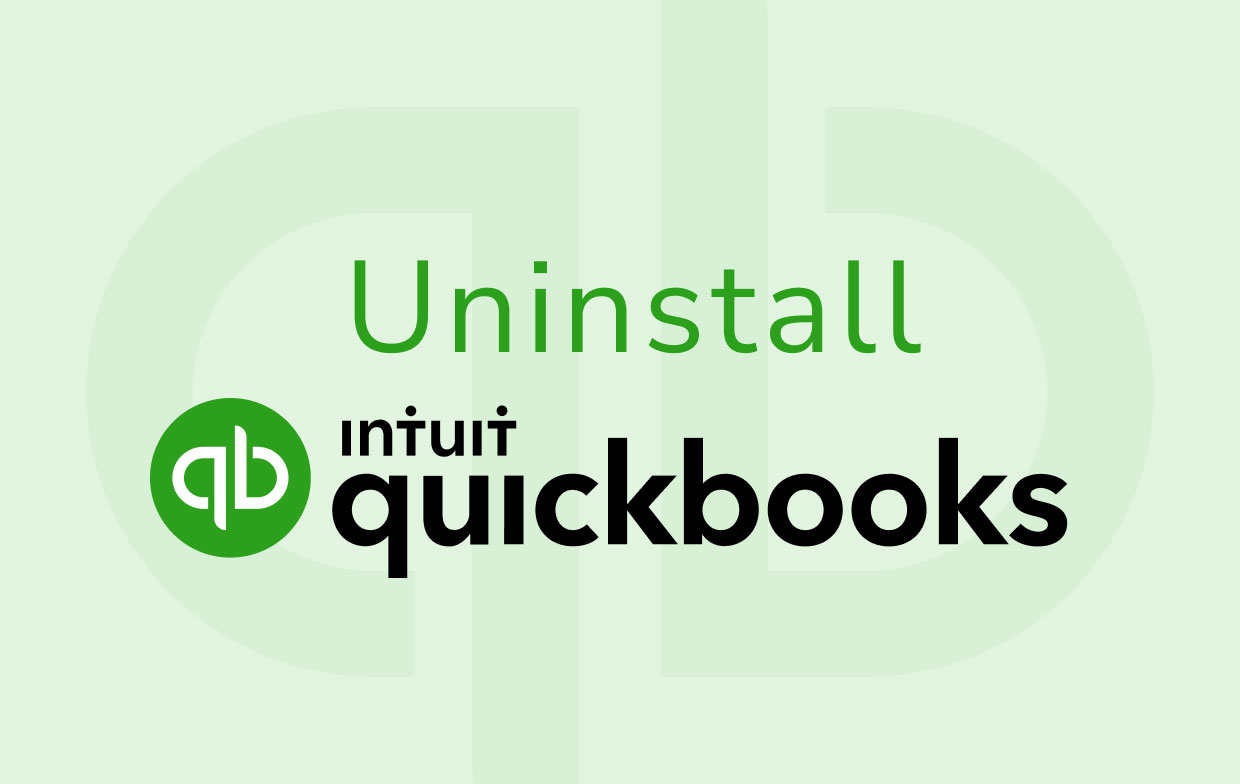 Part 2. How to Uninstall QuickBooks from Your Mac Automatically?
There are many cleaners and uninstallers that claim to help remove the apps unwanted in the market. If you don't know which one is the best, why not take iMyMac PowerMyMac as a try?
PowerMyMac is a free and highly efficient application that not only helps eliminate the app unwanted but also constantly optimizes the health status for your Mac. Unlike the other computer keepers, PowerMyMac has a clear and concise screen with serveral main modules.
Now the function you need is the App Uninstaller. Only a few clicks help you to thoroughly delete QuickBooks from your Mac.
Download PowerMyMac and launch it. Select "App Uninstaller".
Click the "SCAN" button to find out all the apps on your Mac.
After scanning, the whole applications installed on your Mac are listed in the left column. Scroll the application list so as to find out QuickBooks, or you can directly type the name in the search bar on the top.
There are specific files of QuickBooks under it. Select all the relatefiles to delete.
Click the "CLEAN" button to clear them, then the Uninstaller will remove the QuickBooks application for you.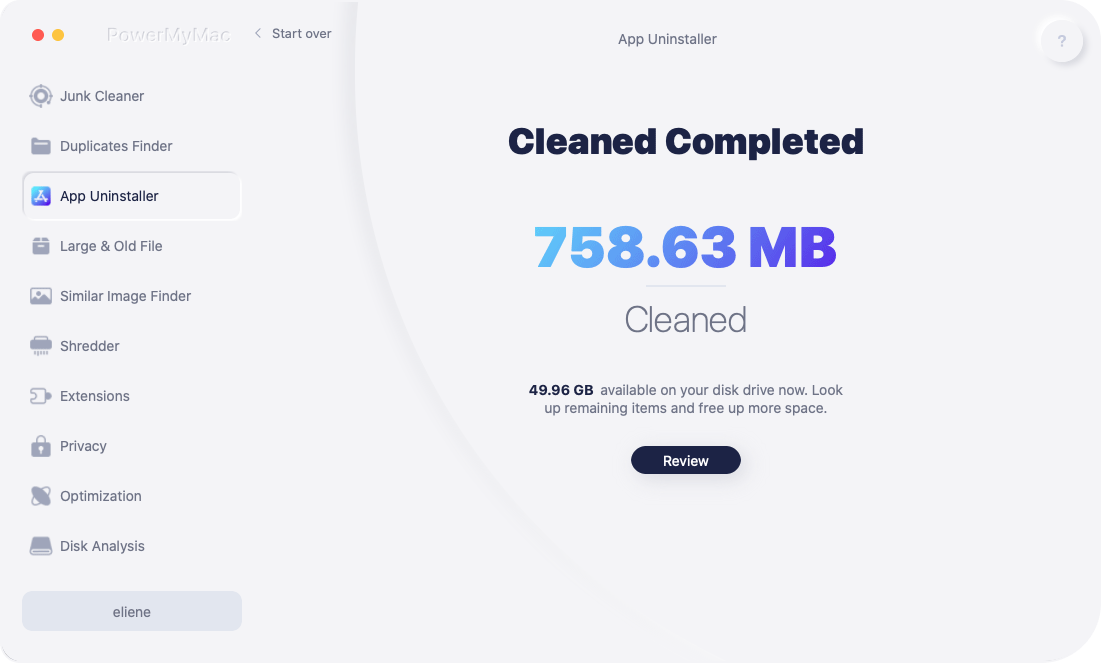 Just a few clicks to achieve app removal. If you don't have time or patience to find out the files that need to delete, PowerMyMac might be your best choice. Most importantly, it is free for download without any Plugin. Safety and high-efficiency are PowerMyMac's priorities.
Part 3. How to Uninstall QuickBooks from Your Mac Manually?
Don't you want to download any cleaning applications anymore? Then, you should have a look at the following method that teaches you how to eliminate QuickBooks on your own.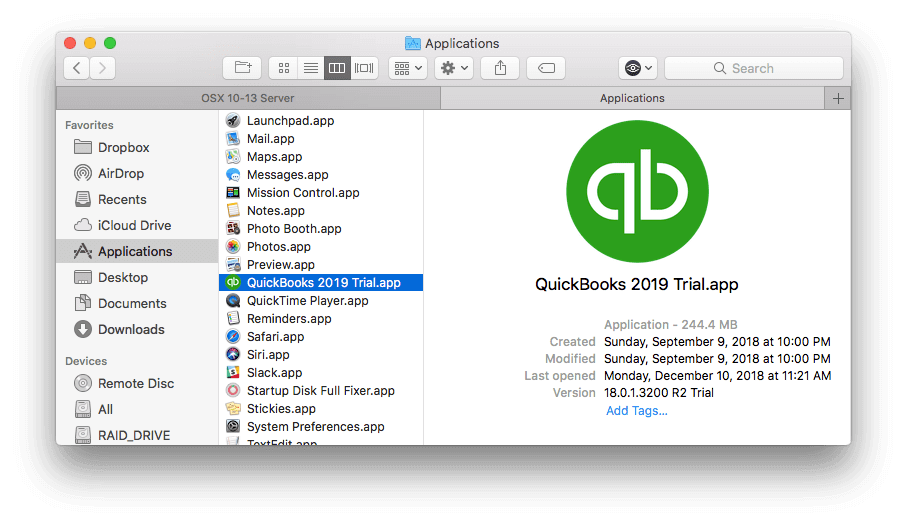 Step 1. Ensure You've Shut Down the QuickBooks before Uninstalling It
If not, follow the steps below first:
Right-click QuickBooks in the Dock. Then, choose to "Quit".
If the app is frozen or doesn't respond, go and click "Command-Option-Esc" so as to activate the frozen windows. Then, find out QuickBooks and choose the files. Hit the "Force Quit" button and again in the pop-up dialogue.
If you have no ideas about the app running, do the following:
Open the "Activity Monitor" from Dock via Launchpad or Spotlight.
Type "QuickBooks" in the search bar, and choose the processes that contain the keyword.
Keystroke its icon on the upper left corner, then "Force Quit" the application in the pop-up dialogue. Right-click its icon again if it still remains in the Dock.
Then, select "Options", "Remove from Dock" one by one.
Step 2. Start Removing QuickBooks in the Finder
Open the Finder, and go to the "Applications" folder or "Go"
Find out its icon and select it. Either drag QuickBooks to the "Trash in Dock", or right-click the mouse, then choose "Move to Trash".
Choose "Empty Trash" on the Finder menu, then click the button to clear the chosen files.
(Note: Once you choose to empty the trash, all the files and contents you've selected would be permanently removed. So make sure that the files you choose are no longer used.)
Step 3. Find out the Residual Files and Delete Them
Open the Finder, then click "Go to Folder" under the "Go"
Type "~/Library" and hit "Go". Then, search for the QuickBooks related files or folders as follows (here take QuickBooks 2019 as an example):
~/Library/Application Support/com.intuit.QuickBooks2019
~/Library/Caches/com.intuit.QuickBooks2019
~/Library/Logs/QuickBooks
~/Library/Preferences/com.intuit.QuickBooks2019.plist
~/Library/SavedApplication State/com.intuit.QuickBooks2019.savedState

(Note: Mistakenly delete the unrelated files in the subfolder will affect the normal use of the corresponding apps even the system. So be careful to choose and remove the files.)
Part 4. Let's Wrap It Up!
To uninstall QuickBooks manually needs you to be very patient and careful. If you don't want to follow the boring steps one by one, choose the PowerMyMac to help you. Simple operations and no residual files would be left! Besides, various tools and functions help you to safeguard and optimize your Mac. Now let's download the app and start getting rid of those "stubborn stain".
Get A Free Trial Now!