You are possibly here as a result of having a file with the.mpv file extension. Files with the MPV extension could be data files and not media files, in which case they aren't even intended to be seen. As such, you may need a tool designed for converting file format to convert MPV to MP4 for easy viewing and distribution.
The conversion of MPV types to MP4 files is the main topic of this article. This article will include both online and offline tools. Additionally, we will go through the precise procedures you must take in order to convert various audio and video formats. With the greatest offline converter, iMyMac Video Converter, let's get to converting.
Contents: Part 1. Easily Convert MPV to MP4 on Mac/WindowsPart 2. How Do I Convert MPV to MP4 Online Free?Part 3. Difference between MP4 and MPVPart 4. Conclusion
Part 1. Easily Convert MPV to MP4 on Mac/Windows
Movies and audio files may be quickly and easily converted to the format of your choosing. a powerful tool with a variety of capabilities, including the ability to play and edit video. To convert video and audio files to the required playing format, use iMyMac Video Converter. It can convert most file formats such as ARF format to MP4.
Users may convert, edit, alter, and improve their audio and video files using iMyMac Video Converter. You may convert video files six times quicker than usual by using the hardware acceleration technique of numerous graphics card manufacturers.
Are playback compatibility problems anything that consistently bothers you? With the aid of the iMyMac Video Converter, this won't occur once more! It has a pre-set profile with excellent video settings for a number of well-known devices.
Get A Free Trial Now!Get A Free Trial Now!
Use it to convert MPV to MP4 by doing the following steps:
After downloading and installing the program, launch it.
To add MPV files, drag them to the right side of the screen.
choosing the appropriate export format (MP4). Edits and modifications should be made as necessary. Click the Save button to save your changes.
Decide where to save the files.
Selecting Export will then begin the converting process.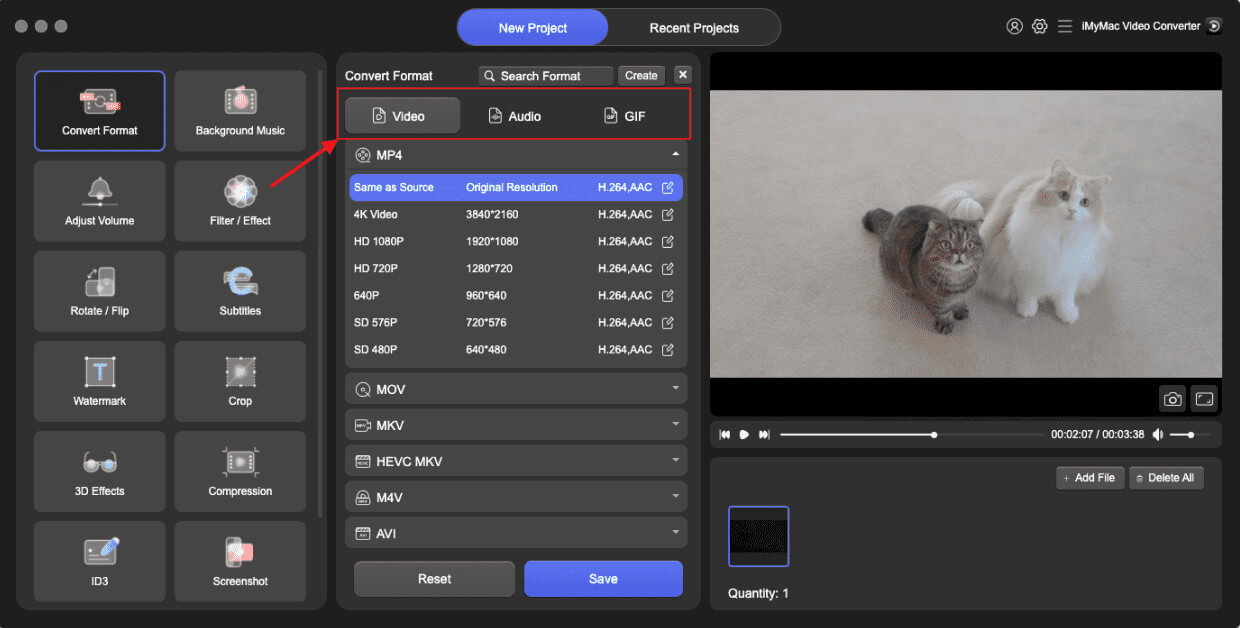 Part 2. How Do I Convert MPV to MP4 Online Free?
Tool 01. Convertio.co
You may convert your files online by going to Convertio.co using a web browser. Everything is absolutely free, even if there is a catch. Only files that are 50MB in size or smaller can be converted. More extensive files cannot be converted.
Convertio is one of the best free online file converters. It has a distinguished history in the sector. This is a sign that the conversion processes were carried out effectively. They also promise that your files will be secure. It guarantees that nobody else will have access to your information.
No storage space on your PC is required because all conversions are carried out on the cloud. Most conversion types offer a wealth of functionality. After 24 hours, Convertio deletes changed files but not submitted ones. Nobody can access your data since they are fully private.
To convert MPV to MP4 using Convertio.co, follow these steps:
Firstly visit the official website of
By selecting Choose Files, you may add the files you want to convert.
then decide on the export format you want. If you want to convert MPV to MP4, pick MP4.
Use the gear or setting button to modify the output file.
Select Convert
Before downloading your converted file, wait for the conversion to be finished.

Tool 02. CloudConvert.com
Users may convert between different file formats using CloudConvert, a popular online tool. You may only upload files that are up to a specific size in megabytes. Since all of the work is done on their servers, CloudConvert is an excellent choice if you simply need to convert a small file. Avoid downloading and installing software on your computer by using CloudConvert.
In the market, CloudConvert has a long history of success. They are relied upon by millions of individuals throughout the world to convert various data types. Among the file types that may be converted are archives, music, video, spreadsheets, and documents. It offers a few Advanced Options to customize conversion processes.
The procedures for utilizing CloudConvert to turn MPV to MP4 are as follows:
Open a browser and go to CloudConvert.
You can include the files you want to convert by selecting "Select Files." Additionally, you may add files from Dropbox, Google Drive, and even a URL (hyperlink).
Then select the desired export format. Choose MP4 if you wish to convert MPV to MP4.
Next, select Convert.
Wait for the conversion procedure to be finished before downloading your converted file.
Tool 3. FreeConvert.com
FreeConvert is regarded as one of the greatest websites for converting various files kinds online and has good reviews too. Without installing any specialized software, you may use the website to generate the output format you choose. Simply upload the MPV file to the website and convert MPV to MP4 format. The FAQ page has information that is available.
In addition to PDF files, they may be used to convert a wide range of file formats, such as images, audio, video, spreadsheets, and more. Even if their internet interface isn't the prettiest, they nonetheless do the job.

Tool 04. ConvertFiles.com
ConvertFile is a different online file converter. Documents, archives, music, video, and photographs are just a few of the many data formats that it supports. So you can try it to convert MPV to MP4 online.
Even if there are advertisements on the tool's website, using the online application is not hampered by them. The reputable website ConvertFiles.com has a file size restriction. Therefore, it functions best with small file sizes and condensed audio and video files.
In comparison to Convertio, this free converter is ad-supported and appears less polished. Despite the fact that you are only able to upload a certain number of audio and video files, it might still be useful for you to make MPV to MP4. The web-based platform ConvertFile is accessible from any desktop or mobile device with an Internet connection.
Part 3. Difference between MP4 and MPV
An MPV file is a raw, uncompressed video file that is part of a MPEG elementary stream. An MPV file's video data includes integrated MPEG-2 compression standards. MPV files don't have any audio information.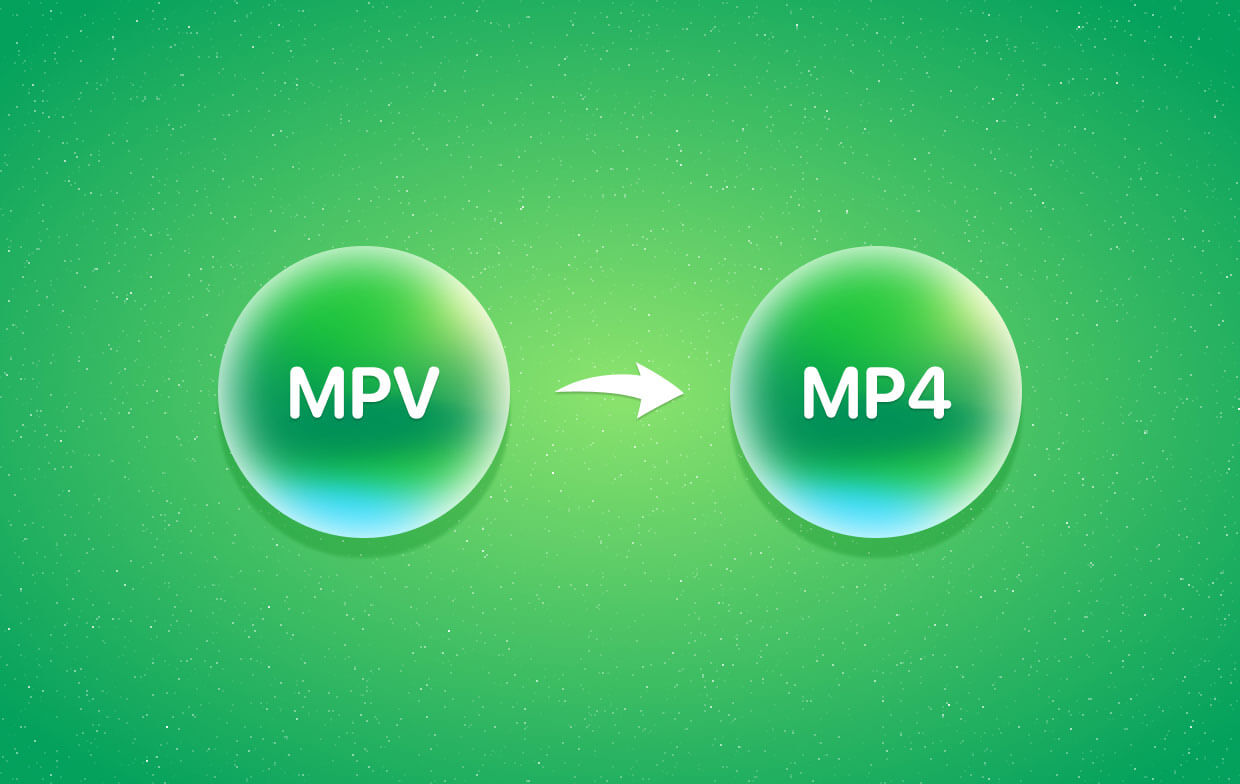 A MPEG-4 video file is one with the.mp4 file extension. One of the most popular video file types for downloading and streaming videos from the internet is the MP4 format. It is a highly adaptable and compressed video format that can also store still pictures, audio, and subtitles.
Part 4. Conclusion
The greatest tools and instructions for converting MPV to MP4 are now at your disposal. We spoke about the advantages of switching the aforementioned MPV format to the other MP4 format. We also discussed online converters like Convertio and CloudConvert.
We finished off by talking about iMyMac Video Converter and how it can convert MPV to MP4 or different music and video formats. Additionally, you may apply it to your audio and video files to edit, amplify, and improve them. By downloading the application, you can make sure that all of your multimedia projects are properly taken care of.