Windows and Mac will likely never get on well completely with one another. There is no exception to the rule when it comes to play WMV file on Mac device. Windows Media Video, sometimes known as WMV files, do not automatically play on Mac machines.
There is a better chance that you may need to play a WMV clip at a certain time in the future due to the widespread adoption of the WMV video file. Read this article to get knowledge on how to play WMV on Mac using a variety of media players.
Contents: Part 1. What Is WMV File?Part 2. The Quickest Way to Play WMV on MacPart 3. How Do I Play WMV on Mac Smoothly?Part 4. Conclusion
Part 1. What Is WMV File?
A video that has been encoded using Windows Media Video and stored using Microsoft Advanced Systems Format is referred to as a WMV file. There are a variety of media players that support opening WMV files.
Both the Media Player of Windows and the Movies and TV player of Microsoft that come pre-installed with Windows are capable of playing WMV files. On a Mac, opening a WMV file is impossible. Users have expressed a desire to convert WMV files into a format that is compatible with Macs as a result.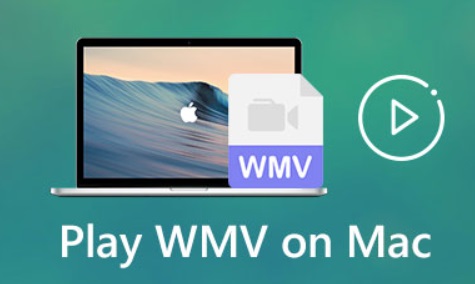 Another option is to search for third-party applications or media players that can play WMV file on Mac. VLC Media Player, Elmedia Player, and Windows Media Player are included in this collection of media players that can play WMV on Mac.
Part 2. The Quickest Way to Play WMV on Mac
You may rely on iMyMac Video Converter since it is among the dependable choices available to you. You may avoid these problems if you have the ability to convert WMV to other popular formats such as turning WMV into MP4 format immediately.
Get A Free Trial Now!Get A Free Trial Now!
If you need to do things like trim, edit or combine audio or video files, the application will not let you down. You may change the bitrate, sample rate, and channel using the tailor option. Movies may be converted to the video or audio format of your choice.
The quickness of conversion is appreciated by all users. Read on for additional information about each procedure, and then decide for yourself how well the iMyMac Video Converter delivers satisfactory results. Following these instructions, you may convert WMV to another format so you may play WMV file on Mac.
To begin, launch the iMyMac Video Converter. It's time to include the WMV files into the conversion program.
Upon selecting Convert Format, select the output format you want. Specify the new destination folder and commit your changes.
After selecting the WMV file, click the Convert button to begin the conversion.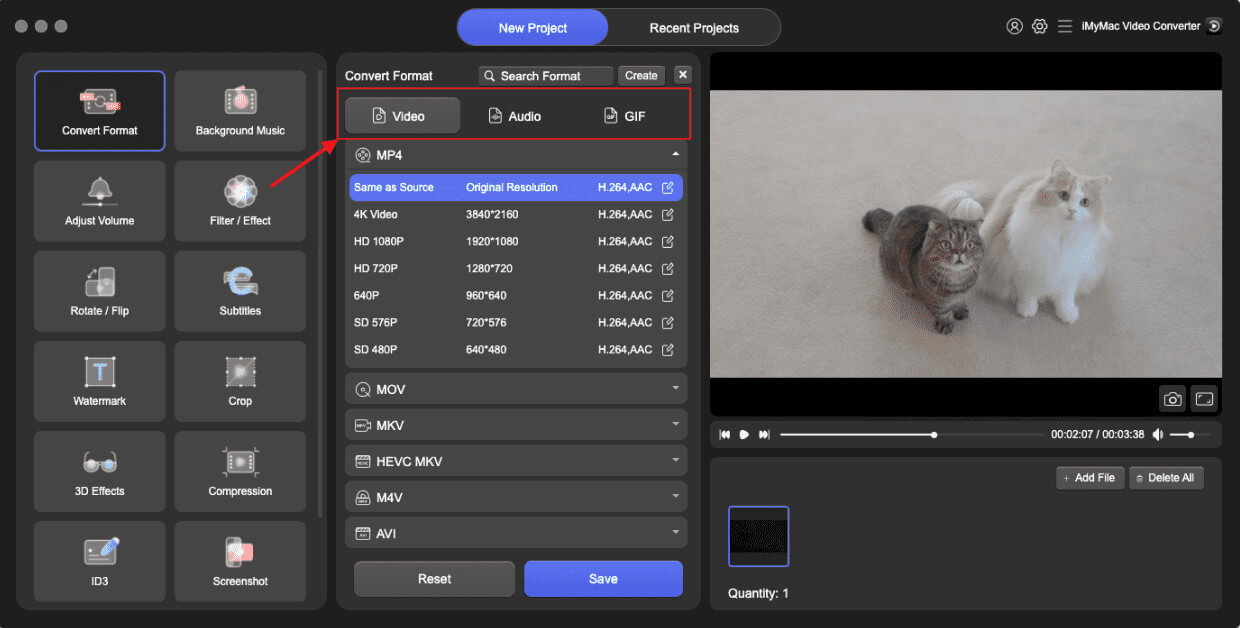 Part 3. How Do I Play WMV on Mac Smoothly?
WMV files can be downloaded and played simultaneously, making them popular. Open and store easily. Most media players can play WMV videos. With several benefits, it's been utilized for years. But then, it's solely for Microsoft. WMV files won't play on Mac, which worries APPLE users. Here are some media players that will let you play WMV file on Mac.
How to Play WMV Files on Mac Using VLC Media Player
VLC, even after all these years, it remains among the most widely used media players. As it has been around for such a long period, the creators have had a lot of opportunities to tweak and improve its usability.
VLC can effortlessly open a variety of different media kinds. Additionally, the software may be expanded by using new plugins. Customers have a lot of choices to modify how their music and video are played. It's a decent option for WMV on Mac.
The player may be downloaded and installed from the webpage.
Locate the WMV file that you wish to play.
Select VLC as the player by clicking on the file.
Simply appreciate your stuff at this point.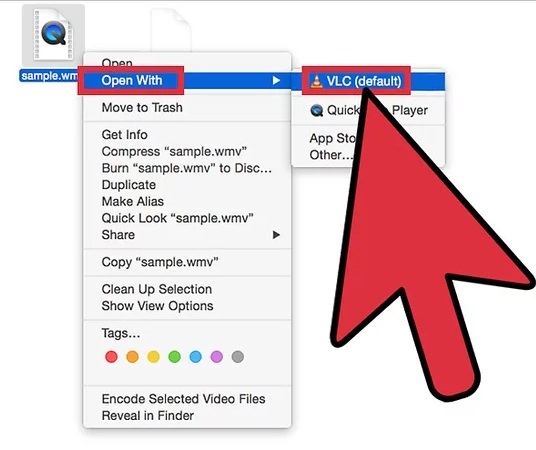 Steps to Play WMV File on Mac Using Elmedia Player
Elmedia works with third-party hardware, including many other Smart TV accessories. This implies that you can directly stream files onto portable drives.
Elmedia also includes a built-in search facility for popular streaming services like Dailymotion and YouTube, allowing you to look for videos directly and watch them without any ads. Elmedia Player can play almost any file you already have in your library, and it is simple to use, highly customizable, and efficient.
Download Elmedia Player
Locate the WMV videos you wish to play by browsing them in your local library. Files may be played back by right-clicking on them and selecting the Elmedia Player, dragging and dropping them onto the Elmedia button, or searching for files straight inside the program.
Lastly, enjoy WMV video files by watching them.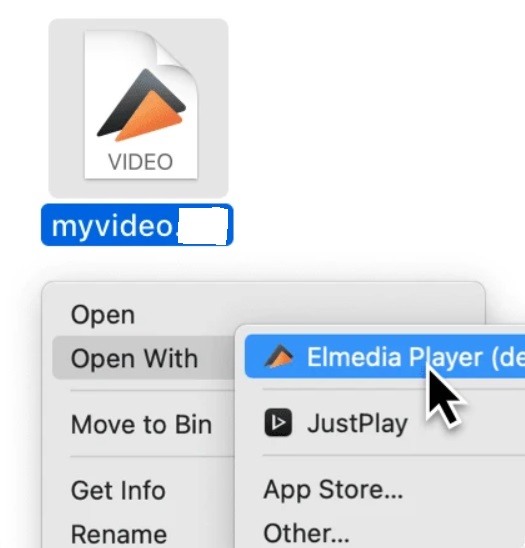 Can I Play WMV File on Mac with the Windows Media Player?
The answer is no. Microsoft created Windows Media Player, a media player. A Mac OS version was originally made available by the corporation. The program was shelved since it didn't support a wide variety of media types. Microsoft stopped developing for Macs in 2006. As a result, Windows Media Player cannot play WMV on Mac.
Part 4. Conclusion
For how to play WMV file on Mac, the best option is iMyMac Video Converter. In addition to being widely utilized, it is also the most trustworthy. To play WMV on Mac, you may use this Video Converter to convert WMV files to another format.
After going through the article, you should now understand why Macs are unable to play WMV files. Try the aforementioned media players if you need to play WMV files right away, or use iMyMac Video Converter to convert them right away.