Do you see a lot of Mac contacts duplicates? Chances are some of your contacts have been duplicated on your Mac. That could get pretty confusing for you. And you need to find all these duplicates on your Mac and delete them to free up storage space.
There are a lot of reasons why you get a lot of duplicate contacts on Mac. One of the most obvious reasons is that your contacts have become cluttered with multiple entries. This means that you have entered the same information for the same person more than once. If you have been doing that over time, your Mac contacts duplicate easily.
Contents: Part 1. Why Do I Need to Remove Duplicate Contacts on My Mac?Part 2. 3 Ways to Deal with Mac Contacts DuplicatesPart 3. A Recommended Tool to Speed up Your MacPart 4. Conclusion
People Also Read:How to Sync Contacts from iPhone to MacA Quick Guide on How to Fix iPhone Contacts not Syncing to Mac
Part 1. Why Do I Need to Remove Duplicate Contacts on My Mac?
One of the reasons why your Mac running slow is that you may don't remove the contacts duplicates and that is something you don't want to happen. Aside from that, your contacts duplicates will take up a lot of precious storage space. The last thing you need is a slow computer that doesn't have enough space for your more precious data.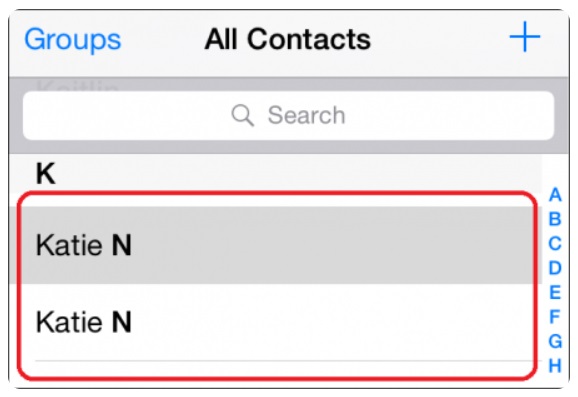 Part 2. 3 Ways to Deal with Mac Contacts Duplicates
There are 3 efficient ways to remove or merge your contacts duplicates on Mac. Luckily for you, none of these ways are technical. They're very easy to make use of in resolving the issue.
Method 01. Automatically Remove Duplicate Contacts
The Duplicates Finder from iMyMac PowerMyMac is the most efficient way to remove your contacts duplicates on Mac. It's a very easy tool to use and it's made specially to clean up your Mac.
If you're wondering why the PowerMyMac's Duplicates Finder is highly recommended then the answer is very simple. It's automatic. It works on the background, searching and finding those Mac contacts duplicates.
When it finds them, it confirms with you if you want to delete. You don't have to do much to find and delete your contacts duplicates on Mac manually. You can go on with your work while the PowerMyMac does the job for you, which will greatly save your time. Follow the below steps to delete contacts duplicates automatically:
Step 1. Launch PowerMyMac on Your Mac
Download PowerMyMac at its official website for free. Install and launch it.
Step 2. Choose the Tool "Duplicate Finder"
Select Duplicate Finder from the drop-down menu that displays.
Step 3. Check Duplicate Contacts on Your Mac
Click on SCAN to find contacts duplicates on Mac, then see the results of the scan. You will see all the files and folders that have been duplicated.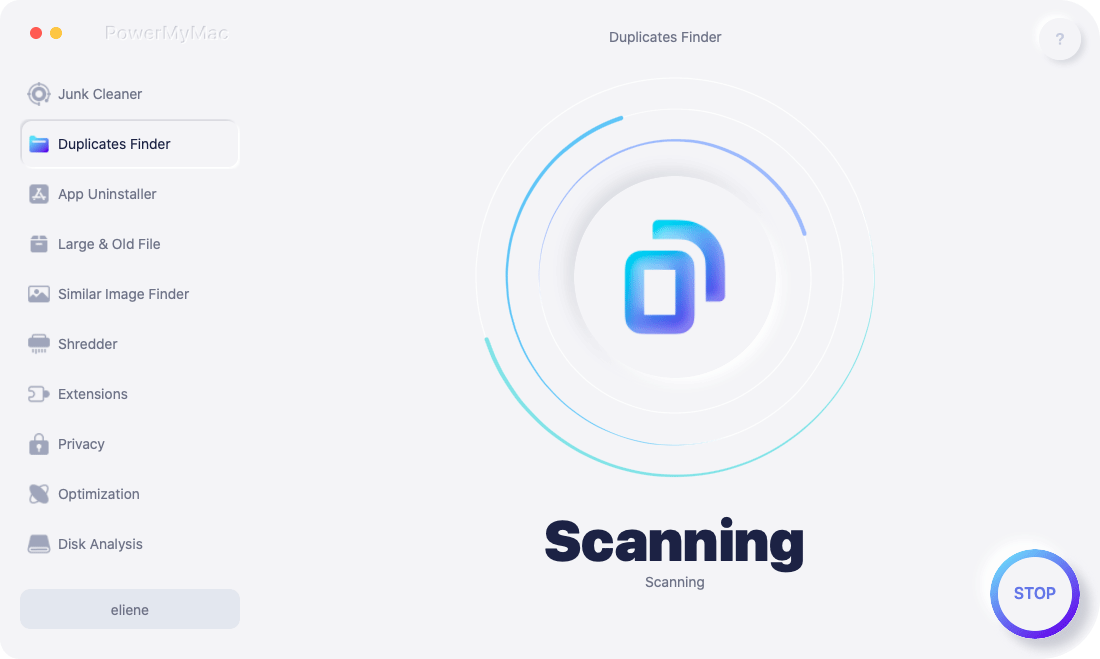 Step 4. Select Duplicate Contacts to Clean
Choose the Mac contacts duplicates that you want to delete and click on the CLEAN button at the bottom of the screen.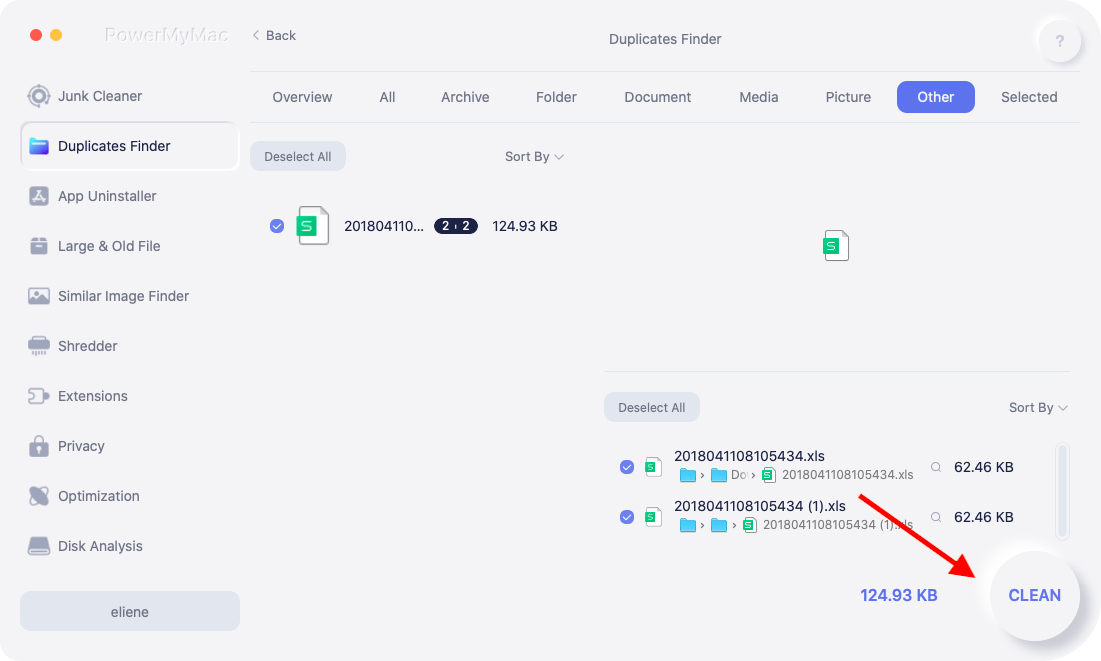 That's it! Your contacts duplicates, along with other useless files, have been deleted and removed. It's so easy to use the PowerMyMac's Duplicate Finder. It is also easy to download and install it in your Mac.
Method 02. Delete Duplicate Contacts in iCloud
You can also remove your contacts duplicates using the iCloud. This method requires you to sync your Mac and iPhone contacts with the use of iCloud, making it a lot easier for you to remove these duplicates. Below are the steps for you to follow to remove Mac contacts duplicates using iCloud.
Sign in to your iCloud account on your Mac. And you will easily have access to the Contacts app.
Select and launch the Contacts app.
Scroll down and select the first contact that you want to delete.
Hold the Command key.
Click on the second contact
Go to the Settings icon on the lower left-hand side of the screen. It's a tiny icon on the left corner of the screen.
Choose Delete. Do the same thing when you see the pop window confirming your action.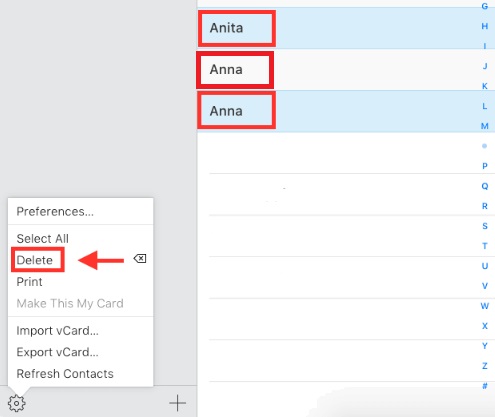 If you want to merge your contacts duplicates on Mac, just follow the steps below.
Launch the Contacts app on your Mac.
Take your cursor and click on Cards on the menu above.
Select Look for Duplicates from the drop-down list.
Take a good look at the number of duplicate cards (have the same name but with different information) and duplicated entries you have. You will see your Mac contacts duplicates on the pop-up window.
Click on the Merge button on the pop-up window.

That is how easy it is to remove and merge your contacts duplicates using iCloud.
Method 03. Get Rid of Duplicate Contacts in Mac with Google Account
Duplicate contacts occur when you save multiple phone numbers and email addresses separately for the same person. If you've added your iCloud contacts to your Gmail account, you can use the latter to remove duplicate contacts on Mac.
Follow the steps below to remove duplicate contacts using your Google Contacts:
Go to the official website of Google Contacts.
Make sure you are logged in with the same email ID as the one you use when logging on to your Mac that has synced your contacts.
Click on Find Duplicates. All the entries that have the same names with multiple entries will be displayed. It could be that one entry is with an email ID and the other one is with a mobile number. Nonetheless, they are information pointing to the same person.
Click on the blue Merge All button that will tell you how many duplicate files you can merge in just one click to merge all your Mac contacts duplicates.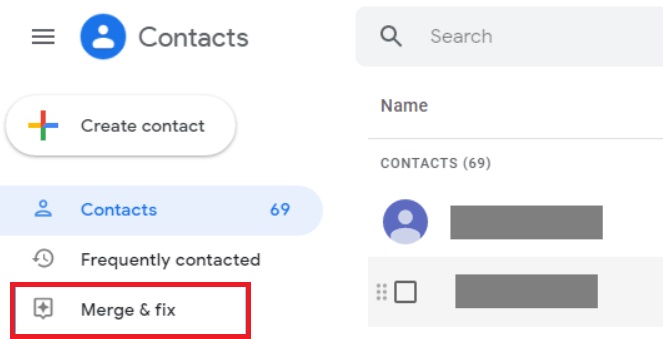 Part 3. A Recommended Tool to Speed up Your Mac
If there is one tool that's highly recommended is the PowerMyMac. It will help speed up your Mac in no time.
Through its Duplicate Finder feature, all your duplicate copies of files and folders on your Mac are automatically found. For instance, you can easily locate and remove duplicate music with PowerMyMac.
Get A Free Trial Now!
PowerMyMac also offers other services that can help speed up your Mac. The App Uninstaller module helps you remove unnecessary apps or software programs. The Junk Cleaner feature is able to clean up junk files to save more disk space. All the features built in PowerMyMac are designed for making your Mac Better.
Part 4. Conclusion
Now you can deal with your Mac contacts duplicates in both automatic ways and manual ways. The three methods above can help you manage your contacts in a more efficient manner. With the use of PowerMyMac's Duplicates Finder, you can even save more time in removing those duplicates on Mac. At the same time, it helps speed up your Mac.