When you resize, crop, rotate or edit a particular photo, the iPhoto application will keep the original photo (unedited photo) in storage in case you need it again next time.
It is kept hidden within the library of iPhoto. These original copies of your photos are hidden from the user and they add up to the space taken up within your Mac device leaving you with little free space for other files.
Fortunately, there's a tool that can help you find these hidden duplicate files. The tool is called iMyMac-PowerMyMac. Below is how to use the tool.
The advantages are included as well. Take note that you have to select Photo Junks in the category step in order to delete hidden photos in iPhoto.
Advantages:
* It helps you scan your entire Mac device for junk files, unnecessary files, clutter, and old files.
* You are free to use the application for the first 500 megabytes of data. This means you get a free trial. At least, you get to try out the software first before actually paying out of your pocket.
* After it scans your entire Mac device, you are free to preview each file before actually deleting it. In this way, you know that you are actually deleting the right thing. Say bye bye to mistakenly delete files.
* The processes of scanning and cleaning up your Mac device can be implemented with only a few clicks of the button.
* The files you preview can be sorted into various categories depending on what you want. These categories include size, date, type, etc.
* You get free email support and one on one support from the iMyMac. This is to help you learn more about the software and it helps you troubleshoot problems in case you encounter some.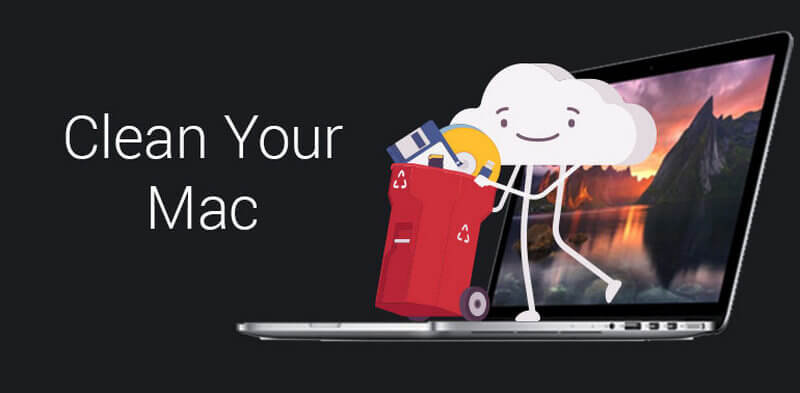 Disadvantages:
* We can't find any.
Here's how to use the said iMyMac-PowerMyMac step by step:
Step 01 - Download the software from the official website.
Step 02 - Launch the said software within your Mac device. The main interface will show you updates on the status of various parts of the system.
Step 03 - Visit the top side of the screen. Click the option named "Cleaner" and then select "System Junk" or other modules to clean junk files on Mac.
Step 04 - Press the Scan button to start screening your entire Mac device for duplicate files. Wait until the entire process is complete.
Step 05 - Once the process is complete, it will show junk files in various categories such as User Logs, Application Cache, System Logs, System Cache, etc. Select a category you want.
Step 06 - Select the data you want to delete per category. If you want, you can preview the files first.
Step 07 - Click the button named Clean.
Step 08 - Confirm that you actually want to delete these files. Wait until the cleanup process is complete.