Does MegaBackup give you a hard time on your Mac? Just to remove some of your worries, this application is not a virus, it is a valid software that has its own works to earn some money.
If you are wondering why to remove Megabackup on Mac is not as simple as it is, maybe its one of their workaround to squeeze some money from you.
So in this post, we'll walk you through how to get rid of this annoying MegaBackup on your Mac.
Article GuidePart 1: What is MegaBackup?Part 2: Steps on how to Delete MegaBackup Part 3: Quickest and Easiest Way to Remove MegaBackup CompletelyPart 4: Conclusion
Part 1: What is MegaBackup?
MegaBackup is a software that serves as the extended storage of your files. Since it's cloud-based, it doesn't take up space on your local storage or on your mac. Also for security purposes as well if by any chance that your mac crashes, lost or broken you can still retrieve your files anytime and anywhere.
This application is made available for Mac and Windows operating systems. You can download it on your free will or sometimes it is tied up to some software or application that you previously downloaded.
The somehow scary part of this application is that it is getting information from your mac such as details from the browser like websites that you visited and IP addresses.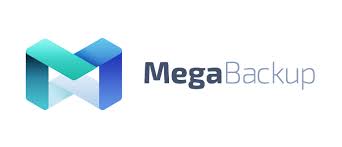 Is MegaBackup a Type of Virus?
Nope, it's not. We can assure you that it's not a virus and can do no harm on your computer. Though sometimes this software will get on your nerves, especially it will keep on asking you to purchase the upgraded version if you are using the free one. Most of the time even if you declined it a million times.
It will also give you a bunch of notifications that your computer may be at risk and you need to purchase some services from them for added security. But in reality, there's no risk on your computer and its just a marketing strategy.
Also, MegaBackup has its ability as well to have your browser redirect to weknow.ac type of a search engine that is rouge. This is something that's not funny since its act is suspicious by web interception, that's actually hijacking your browser.
So if you want to get rid of MegaBackup on your Mac to protect your privacy, just move on the next part to learn how you can do that.
Part 2: Steps on how to Delete MegaBackup
Step 1: Removing MegaBackup on Your Activity Monitor (My Processes)
Find Applications, then look for Utilities then open the Activity Monitor.
Look for the MegaBackup Agent you locate it by manually browsing on the list or you may utilize the search feature.
Select the MegaBackup Agent and at the top right-hand side of the screen, you will see an 'X' button then click on it.
In the event that there's a pop-up that's confirming your action to quit, choose the 'force quit'.
Go back to Applications and then look for the MegaBackup app, click on it and then do a long press while moving the application to Trash, after you should empty the trash.
Locate System Preferences you may find it in Dock, or you may go to Apple Menu and Select.
Once you are in System Preferences select the Users & Groups in the pane, locate your username then click on it.
Locate the Login Items Bar then click on it.
Look for MegaBackup and then tick the box beside it, a button that shows '-' then press on it.

Step 2: Clean Up MegaBackup Data in Safari
One of the threats of MegaBackup have gathered data on your Mac through cookies from the website MegaBackup was downloaded that they put in, that's why we need to get rid of it and here's how you do it:
Open Safari Browser, then open the Menu Tab, look for Preferences and then click on it.
Locate the Privacy pane and then look for Manage Website Data then click on it.
Browse through on the list of the websites, if there's anything that doesn't look familiar to you and then select REMOVE, you will also have an option to REMOVE ALL.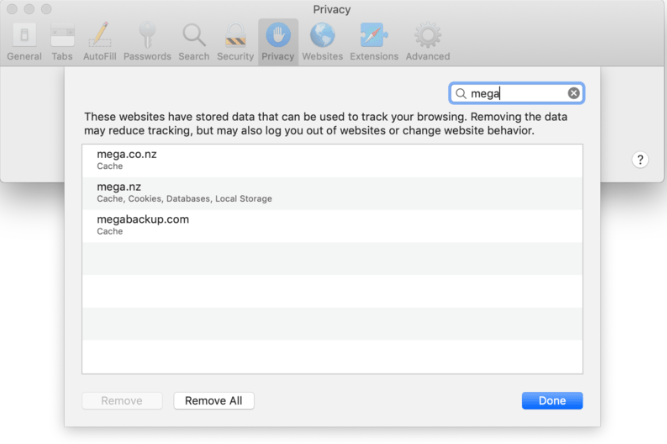 In the event that you are using other browsers, you will have to eliminate the cookies there as well.
Step 3: Clean Up MegaBackup Data in Chrome
Locate Chrome and then double click on it, look for the More options at the Right-hand side of the screen.
Hover your mouse at the top right side of the screen you will then see three dots and says Customize and control Google Chrome click on that icon.
A list will show and locate the Settings tab then click on it.
Browse through the options and select the Clear Browsing Data.
Three different options will show, and you have to tick on those boxes.
A menu of the timeline will show and choose what you think best fits for you.
Select Clear Data.
Part 3: Quickest and Easiest Way to Remove MegaBackup Completely
Going through on your Utilities and Activity Monitor just to remove a single application can be very difficult to follow, not to mention that you will have to go to different folders and locations just to get rid of an app.
After that you are still not finished on completing the process, you still then need have to go to each of the browsers that you are using and remove all the cookies MegaBackup planted on them. Isn't it too long of a process?
iMyMac Mac Cleaner can do all of those processes for you in just a few clicks away. It is a smart application built to make things easier for you not only by getting rid of applications and cleaning your computer, there are also a lot of features that you can use such as removing mail junks, the iTunes Junk, Duplicate Images, Large and Old files all of the things that are unnecessary on your computer that you may want to remove.
It automatically detects what is the stuff that you need to remove on your computer.
Deleting MegaBackup Using iMyMac Mac Cleaner
Visit the official website https://www.imymac.com/, then click on the second option at the top of the screen that says Mac Cleaner then select FREE DOWNLOAD. Then launch it.
On the left side of the screen, click on Uninstaller.
An icon with SCAN will show then select that.
It will scan your mac automatically for all of the applications that can be removed.
Once the scan is finished it will show you a list of the applications and look for MegaBackup.
Select MegaBackup and at the bottom of the screen click on the CLEAN button.
A confirmatory box will ask you if you wish to cancel the operation or confirm if you want to proceed.
Select Confirm.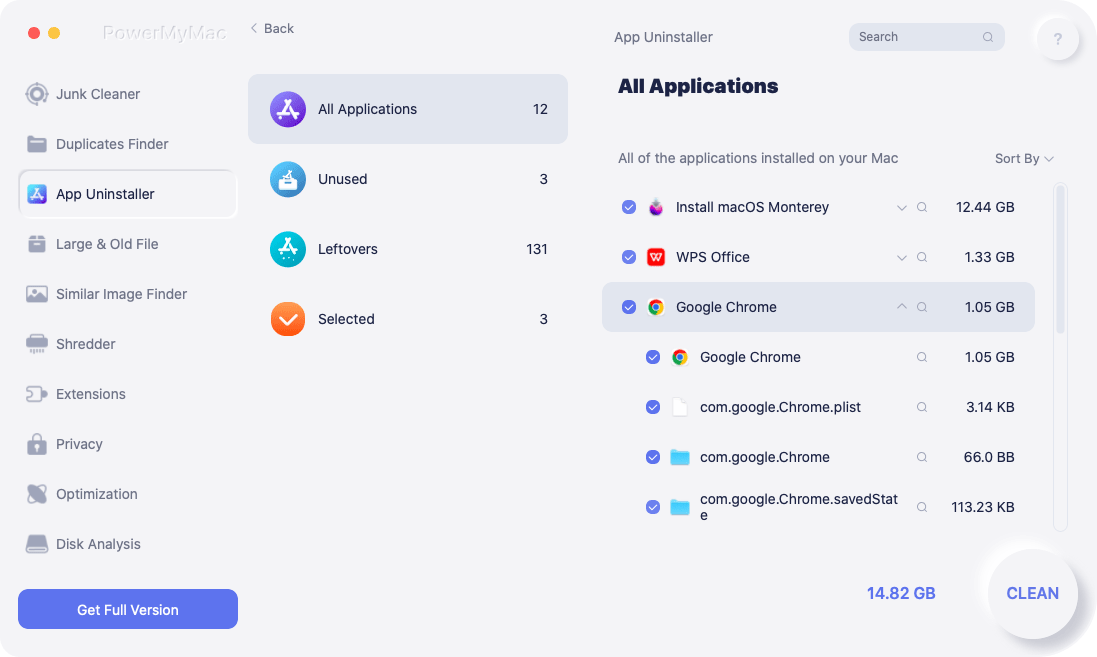 Since you have successfully deleted MegaBackup Application on your computer, now its time to clean up your computer to remove all the residues from this nerve-wracking application by using iMyMac Mac Cleaner.
Removing Browser Cookies from MegaBackup using iMyMac Mac Cleaner
Open the software then a list of categories at the left-hand side of the screen will show, select on the option Privacy it will redirect you to a new screen then click on the box type icon that says SCAN
Allow for the software to scan your computer then it will show you the items that needs to be removed, look for the browser cookies and make sure that the boxes next to it are ticked
If you are done selecting the cookies, you may click on CLEAN icon to start the cleaning process
Once done, it will redirect you to a new screen that will give you a brief summary of how much was cleared on your mac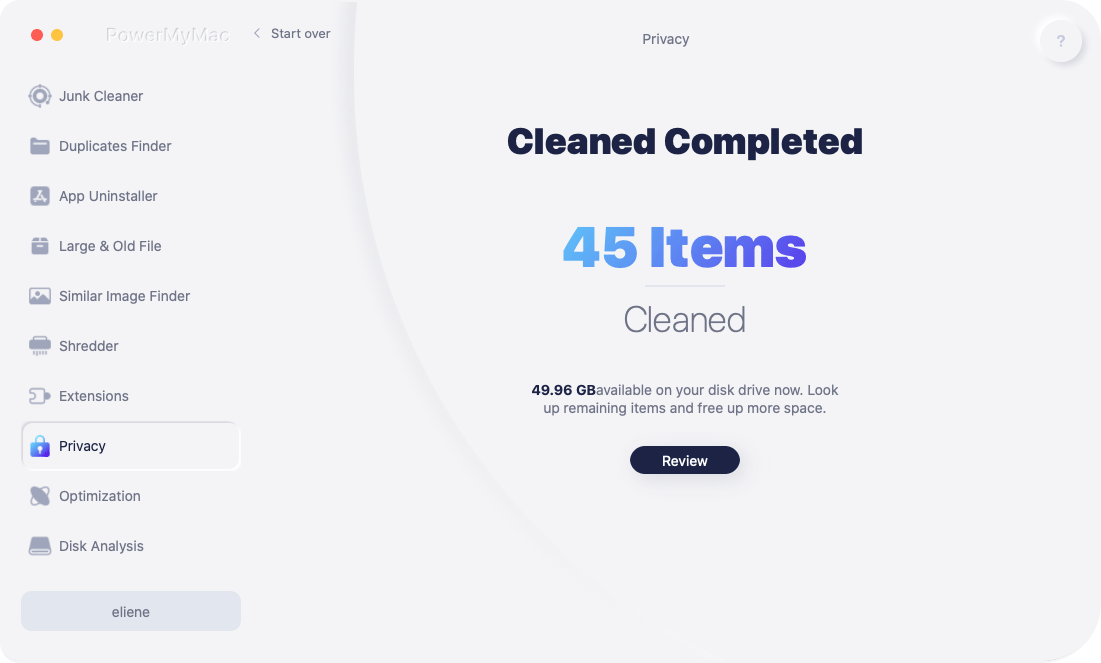 So, you see instead of doing the long process why not take advantage of a friendly user application like iMyMac Mac Cleaner to do all the work for you, rather than going through a very long process.
Part 4: Conclusion
Having an application like MegaBackup can be really like a life-saving software in cases you broke your mac or it was lost, but prior downloading these kinds of applications always make sure to read the terms and conditions or fine prints prior agreeing to them because you might not know what's in it for them for you to use their programs for free.
Getting rid of these kinds of tricky applications as well can cause you headaches that are also why it is very important to have an application like iMyMac Mac Cleaner readily installed on your mac to help you save time and effort by doing the lengthy process.