I have multiple Apple devices and I use iTunes to sync my media files across these multiple devices. It's very useful to me as it ensures I have all my media files on all of my devices.

However, now, I'm having problems with my iTunes app. It's not working. How do I uninstall it, reinstall it, or even downgrade it? Please help me.

~Apple/ iTunes User
Contents: Part 1. Why Uninstall iTunes for Mac?Part 2. iTunes ReinstallationPart 3. How Do I Completely Uninstall iTunes?Part 4. How Do I Downgrade iTunes on Mac?
Part 1. Why Uninstall iTunes for Mac?
iTunes is an application provided by Apple. It allows you to manage a variety of files in your Apple devices such as videos and images. By simply syncing your iTunes account with your device, you can instantly place all your media files on your Apple device. However, sometimes, iTunes might not be working properly. It might not be launching or it might be crashing on your Mac OS. Or sometimes, newer versions lack the features you like in the iTunes app.
In these cases, we have a variety of options for you to consider. The first is reinstalling iTunes. The second is completely uninstalling it. You can also clean up iTunes for junk and you can also downgrade it to an earlier version.
So, how do you do this? Well, just follow the guide below:
Part 2. iTunes Reinstallation
A great iTunes app is very helpful and provides you with a great experience. But what if it starts misbehaving? If it always crashes or freezes in the middle of using it, then you simply have to reinstall iTunes. This should give a solution to your problem.
First, you have to download iTunes' latest version. Then, you have to launch and run the installer you have just downloaded. Even if it is the identical version of what you currently have, it will still reinstall the application. But what if the problem still occurs?
Then, you would have to completely uninstall the application before installing it again.
Part 3. How Do I Completely Uninstall iTunes?
A complete uninstallation of iTunes is good if you completely want the app out of your device for good. Or, it is also necessary if you want to reinstall your iTunes app properly.
Apple made it actually difficult to uninstall iTunes. Thus, it is necessary for you to do a few more steps to uninstall it. If you do a complete uninstall of the application, your playlists, user settings, and other things related to iTunes will be completely removed.
Follow the steps below to uninstall iTunes completely:
Drag the iTunes icon towards the Trash. If an error appears, continue to Step 2. However, if an error doesn't appear to continue to Step 6.
Go to the Applications folder and find iTunes.app file in it. Right-click this file. After which, press Get Info.
Press the padlock icon. Input the Admin password.
Expand the option named Sharing & Permissions. "Everyone" should be changed to "Read & Write".
Close the said window. Go to Step 1 back again.
Empty the Trash.
Go to Spotlight and launch the Activity Monitor.
Locate iTunes Helper. After which, remove it.
Go to Library then Preferences. Remove all files that contain com.apple.iTunes at the start of the name.
Restart the Mac device.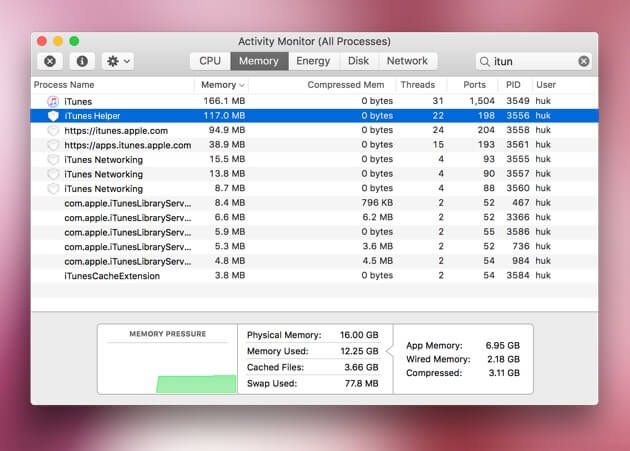 As you can see, that's the difficult way to uninstall iTunes. Here's the easy way. You can use a tool called iMyMac PowerMyMac to do it. It helps speed up your Mac by getting rid of unwanted apps comprehensively and freeing up more space on your device. It gives you a free trial for the first 500MB.
Get A Free Trial Now!
Here's how to use it to uninstall iTunes Mac step-by-step:

Download, install and open PowerMyMac on your Mac.
On the main interface, you will see the system status of your device. Go to the left-hand side of the screen and click App Uninstaller.
Press the SCAN button. Applications on your device will be scanned automatically.
After scanning, the software will be listed on the interface. Select iTunes and its related files to delete.
Press the CLEAN button to uninstall iTunes completely.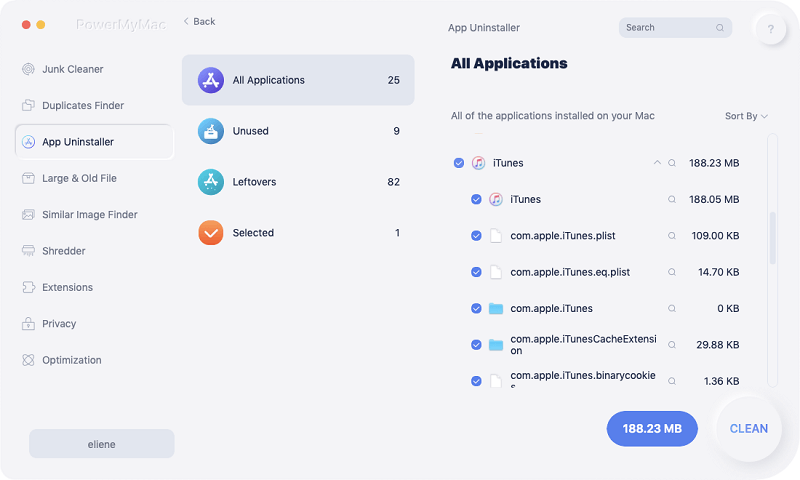 Cleaning Junk On iTunes
You have to clean iTunes Junk in case it misbehaves on your Mac device. You can do this by using the tool PowerMyMac. Check out how to use it to clean iTunes junk files:
On the main interface, press Junk Cleaner.
Press the SCAN button to start scanning your device. After it is finished, results will be displayed in various categories. Click on the categories related to iTunes.
Preview the files in each category and check the ones you want to delete.
Click the CLEAN button and wait for the cleanup process to be finished.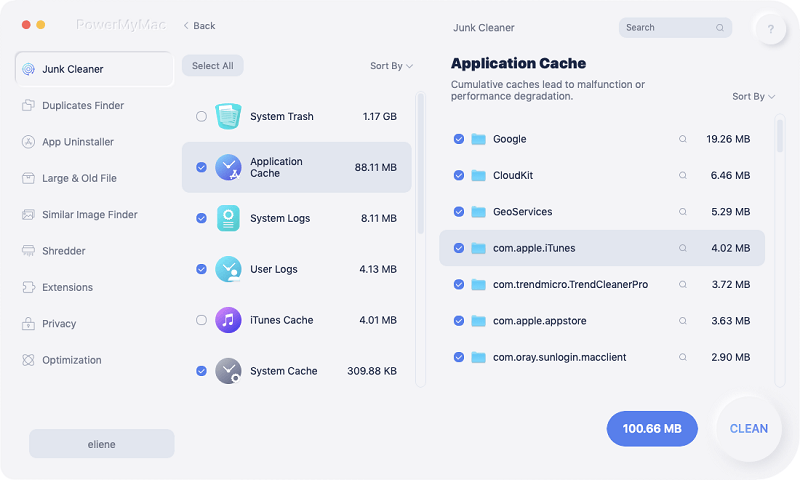 Part 4. How Do I Downgrade iTunes on Mac?
Downgrading iTunes to an earlier version makes us put back features that were lost in the newer version. This is only possible if you utilize Time Machine in the creation of regular backups.
Here's an important information you need to know. Before you actually start, you have to make a backup on Time Machine. In this way, if a trouble occurs, you can simply restore the backup to the current version of your macOS.
Here are the steps to follow to downgrade your iTunes application:
Launch Activity Monitor and locate iTunes Helper. After which, remove it.
Launch Terminal and type out the following: sudo rm –r /Applications/iTunes.appHit Return.
Open Time Machine. Restore the iTunes version you want from a specific backup of Time Machine
Restore the following files from the folder ~/Music/iTunes:
iTunes Library Extras.itdb
iTunes Library.itl
iTunes Library Genius.itdb
iTunes Music Library.xml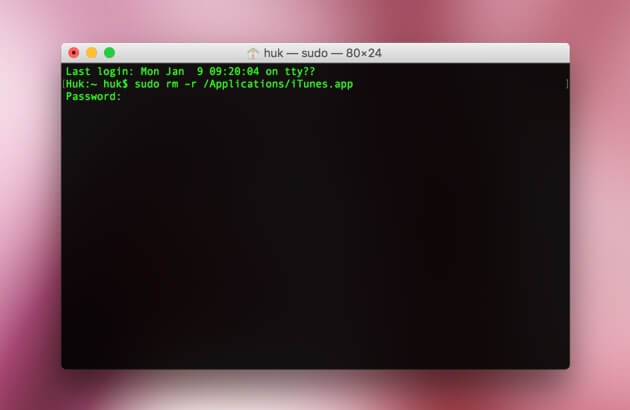 If you are having problems with iTunes, you can simply reinstall it, downgrade it, or completely uninstall it and reinstall it back again. You can uninstall it using PowerMyMac and you can completely clean it of junk.
Finally, you can use this guide to help you with the problem of iTunes on your device.