Backing up your files is very important. It helps you restore the said files using the backup in case something bad happens to your device.
Backing up can be through external hard drives or through online platforms such as Dropbox and iCloud Storage.
However, not all users want their files to be synced to Dropbox. There are a variety of reasons for this. Thus, these users might try to uninstall Dropbox from Mac device by dragging it to the Trash.
However, this cannot be done easily. Dropbox usually cannot be moved to the Trash because your Mac device states that its plugins are actually being utilized by your system.
If you want to remove DropBox from your device but don't know how to do it, then you're in the right place. You can follow this guide to help you manually and automatically remove Dropbox from your Mac.
Article GuidePart 1: Why Can't I Delete Dropbox from My Mac?Part 2: How to Uninstall Dropbox from Mac Using FinderPart 3: How to Remove Dropbox from Mac without Deleting FilesPart 4: Conclusion
People Also Read:How to Uninstall Apps on MacHow to Force Quit Mac Applications?
Part 1: Why Can't I Delete Dropbox from My Mac?
It's pretty hard to uninstall Dropbox from Mac for some users. You may have deleted the package contents but it won't let you drag and drop the icon into the trash. There is a message that occurs: The item "Dropbox" can't be moved to the Trash because some of its plugins are in use.
Yes, you can't delete Dropbox just simply move it to the Trash. Firstly, you have a Dropbox account used to store files that can be synced to other devices like your Android phone. Besides, there are many Dropbox related folders and files still kept on your Mac if you just move it to the Trash.
Anyway, if you failed to uninstall Dropbox from Mac, then keep on reading this post to learn manual or automatic ways to completely remove it.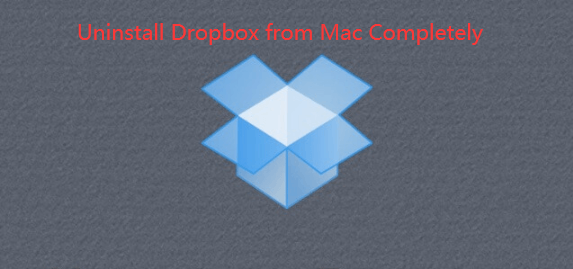 Part 2: How to Uninstall Dropbox from Mac Using Finder
When you uninstall Dropbox manually from your Mac device, you will not be able to remove it completely. Your Dropbox account will not be deleted and the files synced in your Dropbox folder will not be removed as well.
You will still have access to your Dropbox files when you use other devices and when you log into Dropbox's website. Follow the steps below to delete Dropbox manually:
Step 1 - Remove the link between your Dropbox account and your computer.
Go to the menu bar.
Press the Dropbox icon.
Go to Preference.
Go to Account.
Unlink Dropbox.
Step 2 - Launch Activity Monitor and then Force Quit the Dropbox application. You can launch Activity Monitor by searching for it using Spotlight.
Step 3 - Launch Finder.
Step 4 - Find the sidebar and locate Applications. Choose Applications.
Step 5 - Drag Dropbox towards the Trash and drop it.
Step 6 - Empty the Trash.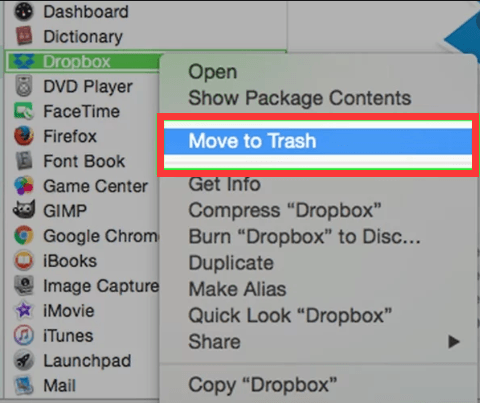 Here's a tip: You can drag the folders and drop it to the Trash if you wish to delete the files located within the local Dropbox folder.
The steps outlined above tells you how to uninstall Dropbox from your Mac device. However, leftover apps files such as logs and application caches will still be kept within your device. These leftover files still take up space.
If you are not an advanced Mac user and you do not know how to search for and delete leftover files on your Mac, it is recommended that you use a tool for uninstalling Mac applications. The tool we recommend is Uninstaller from iMyMac PowerMyMac.
Part 3: How to Remove Dropbox from Mac without Deleting Files
The tool we recommend (as stated above) is iMyMac-PowerMyMac's Mac Uninstaller. It's a very powerful tool that allows you to uninstall apps including their leftover files.
Here's how to use the iMyMac PowerMyMac's Uninstaller to get rid of Dropbox completely step-by-step:
Step 1: Download and Install iMyMac PowerMyMac on Your Mac
Download iMyMac-PowerMyMac and open it in your device. Choose from the modules "ToolKit" on the top. Select the tool "Uninstaller".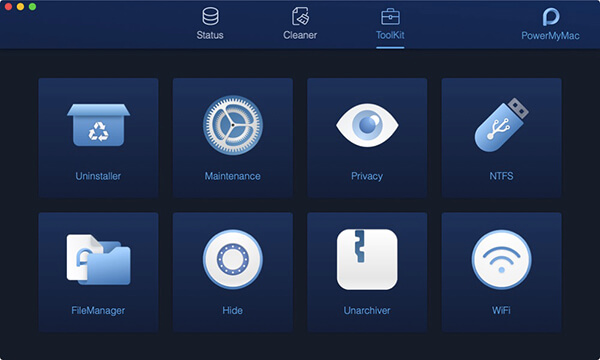 Step 2: Scan The Softwares on Your Mac
Click Scan to scan all applications in your device. Wait for the results to display.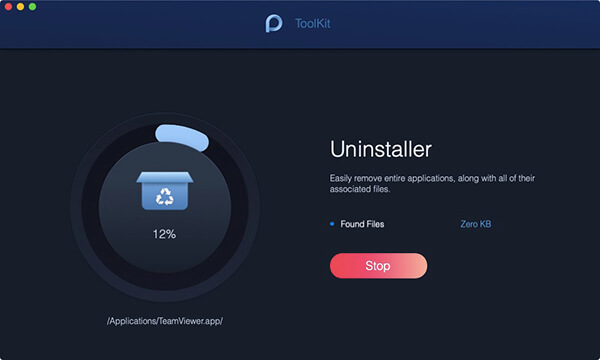 Step 3: Choose and Clean The Unneeded Software
Select the specific application you want to remove. Click "Clean." Click "Confirm"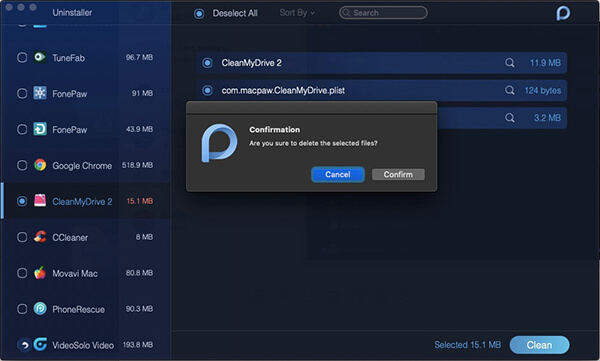 Now, that's how you uninstall Dropbox with iMyMac-PowerMyMac's Mac Uninstaller. It's very easy, right?
Tip: The said tool has the following features and advantages:
1 - Powerful - It comprehensively scans your Mac for all applications and it can efficiently do the said task.
2 - Efficient - It can completely remove applications you want to delete. It also removes the associated files of the said applications. Thus, no leftover files associated with the removed application is left in your Mac device.
3 - Selective - It shows scanned results in a variety of classifications (by time, size, date, etc.). You can preview applications one by one. And you can choose which apps to uninstall. Everything is under your management and control. You can choose which apps to keep and which apps to uninstall.
4 - Free Trial - You can use the Mac Uninstaller for the first 500MB of your data. You can now experience the power of this tool without having to put out money from your pocket.
5 - 100% Secure - It is safe and secures mainly because it doesn't contain any virus or malware that might cause harm to your Mac device.
6 - Helps You Save Disk Space - By completely uninstalling your applications and all of its associated files, Mac Uninstaller helps free your device of more disk space.
This means more space for your most important files. It might also mean speedier performance for your Mac device since its disk drive is not clogged with unnecessary files.
Part 4: Conclusion
Most people love to back their files up in Dropbox or iCloud Storage. However, some people want to get rid of Dropbox due to a variety of reasons.
So, to get rid of Dropbox, you have to simply uninstall it from your Mac. You can do this in two ways, one is done manually and the other method is done with a tool.
Manually uninstalling Dropbox is actually easy. But there's a problem with it. Simply dragging it to the Trash does not completely uninstall it. There are still leftover files left after uninstallation. That's why you have to use a tool instead.
The tool we recommend is iMyMac PowerMyMac. The said tool can easily uninstall any application from your Mac device. Leftover files are taken care of by this tool as well. So you don't have to worry about it. Just have a free trial below!