With a local network, you can share vast amounts of data over a high-speed connection by just yanking or dropping them into a shared folder. An Ethernet network carves out the fastest and simplest connection. A wired internet network provides more security and reliability.
A vast majority of Macs lack an Ethernet port but feature a USB or Thunderbolt port, or even both. Either buy Belkin USB-C to Gigabit Ethernet Adapter or an Apple Thunderbolt to Gigabyte Ethernet Adapter. If you want to connect to a router, tool up with an Ethernet cable (also referred to as CAT 5 cable and RJ-45 cable).
Let's learn how to connect Ethernet to Mac in this article together.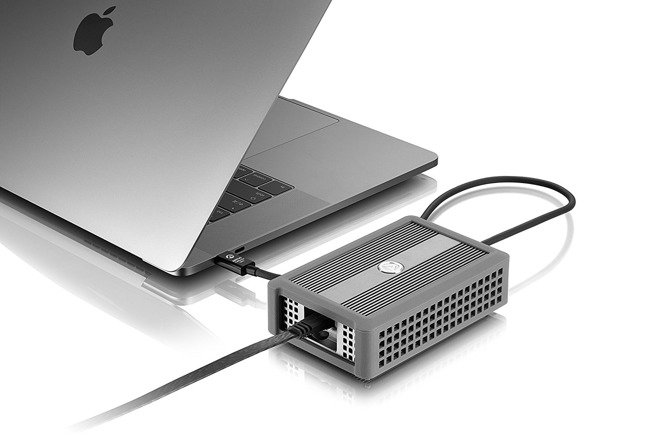 Article GuidePart 1: Connect Mac to the Internet with or Without EthernetPart 2: How to Synchronize PC and Mac Simultaneously over an Ethernet NetworkPart 3: Alternatives to Ethernet NetworkingPart 4: Wrapping Up
Part 1: Connect Mac to the Internet with or Without Ethernet
Connecting Mac to a Wired Ethernet Internet Connection
As mentioned earlier, some older versions of Mac integrate an Ethernet port while novel models need a Thunderbolt-to-Ethernet and USB-to-Ethernet adapter. After you've connected the Ethernet cable to the laptop, pair the other tip into the modem or router. In most scenarios, you'll be connected automatically. Otherwise, follow these steps:
Click on the Apple menu and choose System Preferences> Network.
Choose the Ethernet connection option in the menu on your left, remembering it may have a name derived from the adapter paired.
Tap the Configure IPv4 prompt menu and select the ISP's suggested configuration type.
Go to Advanced, click on DNS. Next, add your DNS server with the + button. Fill in your IP address for ISP's DNS server.
Click on Apply to activate the configurations.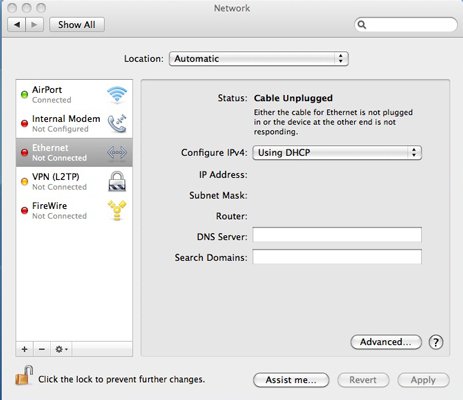 How to Make a Hard-wired Connection without an Ethernet Port
You can set up connectivity without a router for enhanced reliability, stability and consistency. It runs like a streak of lightning with or without Wi-Fi and Ethernet.
Connect the Apple Ethernet adapter via the USB or Thunderbolt port.
Next, put the Ethernet cable in the Internet connectivity part as its source along with the Mac Ethernet adapter at the other.
Now, head to the Apple Menu and tap on System Preferences.
Under System Preferences, hit Network.
A message should pop up "New Interface Detected". Click on OK.
Click on Apply to command this setting and remember the network connection.
To bolster the security of your network, click Thunderbolt Ethernet Interface> Advanced.
Now you can tinker different settings like automatic or manual connection, speed, and a range of other parameters.
Part 2: How to Synchronize PC and Mac Simultaneously over an Ethernet Network
With an Ethernet network, you can create a fast and simple connection between a Mac and a PC without a router. The high-speed connection can hit 10Gbps. The operating systems of the platforms allow transmission via Ethernet and peg no restrictions on pairing with trademarked systems.
Plug one tip of an Ethernet cable into the PC and the other one in your Mac. Toggle on the two machines.
Direct the cursor to the top-right corner of the Start menu in Windows, shift the cursor downward and click on "Settings". Click on the "Network" symbol mimicking a cable inserted to a computer.
Right-click Ethernet network, and hit "Turn Sharing On" and then "Yes, Turn On Sharing and Connect to Devices".
Right-click the backdrop of your Start screen to throw up the task bar, and hit "All Apps". Right-click "Computer" and choose "Properties" under the dropdown menu. Jot down the Workgroup title and computer name for reference when pairing your PC from the Mac.
Hi the "Finder" icon in the Dock of the Mac. Under the Finder window, click on "Go", "Connect to Server" and "Browse". Choose the title of the PC under the available connections and hit "Connect As". Fill in the Workgroup title, password and username once prompted.
Tap "Remember This Password in My Keychain" for trouble-free connections later.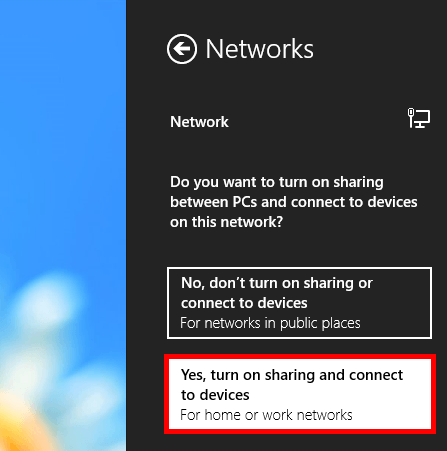 Tip:
Invoke the Share tab under Windows File Explorer to swap files or folders across synchronized computers. Choose a file or folder to send, and hit the "Share" tab along with the Workgroup name under the "Share With" region.
Part 3: Alternatives to Ethernet Networking
When plethora Wi-Fi networks compete for one spectrum, heavy streaming across the network is a heady adventure. In the Mac world, Ethernet networking sounds like a thing of a bygone age. You can go for advanced technologies to interconnect seamlessly.
Powerline/MoCA Adapters
Powerline or MoCA adapters use OFDM to transmit data. They route or modulate signals like Wi-Fi networks. They address challenges such as noise and disruption. Some provide better flexibility with multiple computers interconnected.
Both are speedier than Wi-Fi networks and far simpler to set up than conventional Ethernet cabling making it a breeze.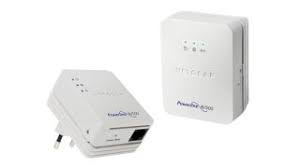 PoLRE
Power over Long Reach Ethernet (PoLRE) offers an easy and efficient alternative to create a data transmission pathway for devices away from a router to receive a stable Wi-Fi signal. PoLRE uses telephone-design unshielded tangled pair wiring to transmit data signals at home with the current infrastructure.
Mac Tips: How to Boost Ethernet Connection Speed
Your internet may have a clean bill of health but a battered Mac triggers sluggish performance.
Thankfully, we've a proprietary app to take your Mac's performance a notch higher.
iMyMac Mac Cleaner comes with RAW and intelligent algorithms fine-tuned to identify junk or unwanted applications along with their traces. It smokes out all culprits like system or photo junk, mail attachments, iTunes clutter, and other digital debris. Furthermore, it helps speed up Internet on Mac with its powerful features.
The tool has a toolkit with nifty features such as system maintenance to restore components of your system libraries hit by sluggishness. Optimize your Mac to see if accelerates. Mac Cleaner integrates a slew of tools to restore your Mac to breakneck speed.
Part 4: Wrapping Up
Connecting your computer to a wired or wireless router is a no-brainer as shown in the rigorous exposition of this how to guide. Earlier Mac versions integrated an Ethernet port but most use a Thunderbolt or USB-to-Ethernet adapter. Once you've set up everything, you should go online automatically.
Don't wrestle with unstable or slow connections; ask us any question below to make your online experience faster, reliable and more secure.