For Apple purists possessing iOS and a Mac, you can log into iMessage via your computer allowing you to send or receive texts on your laptop. However, when this feature is activated by default, it can become an irritant. When texts flood your machine, they can take a heavy toll on your productivity.
It's prudent to deactivate it from your Mac so you can use iMessage's resources in your iOS device. You can solve the problem if you toggle off Message notifications permanently or activate 'Do Not Disturb' mode.
This article explains how to deactivate Message and how to hide Message on your Mac.
Article GuidePart 1: How to Hide Messages on Mac by Toggling off iMessage AlertsPart 2: How to Delete Texts and iMessages on MacPart 3: Other Options to Protect Your Messages from PryingPart 4: Summing-Up
Part 1: How to Hide Messages on Mac by Toggling off iMessage Alerts
Method 1: Turn off Apple ID from Access for Messages
If you've a shared Mac with different Apple ID emails integrated to the Messages app and you need to block one or more, this approach provides the best solution.
Launch the iMessage app on Mac. The fastest way is via a Spotlight search and taps the app's icon below "TOP HIT".
On the upper left corner, choose Messages> Preferences.
Hit the "Accounts" tab. Under iMessage array, pinpoint the Apple ID (s), toggle off and deselect them.
Method 2: Log Out of iMessage on Mac
For Mac users who prefer text messaging via phone, you can sign out of the app on the computer to kill texts or visuals.
Launch Preferences under Messages app. In the displayed window, simply hit the "Sign out" option near your Apple ID.
Ratify the process in the fresh pop-up "Do you want to sign out of iMessage?"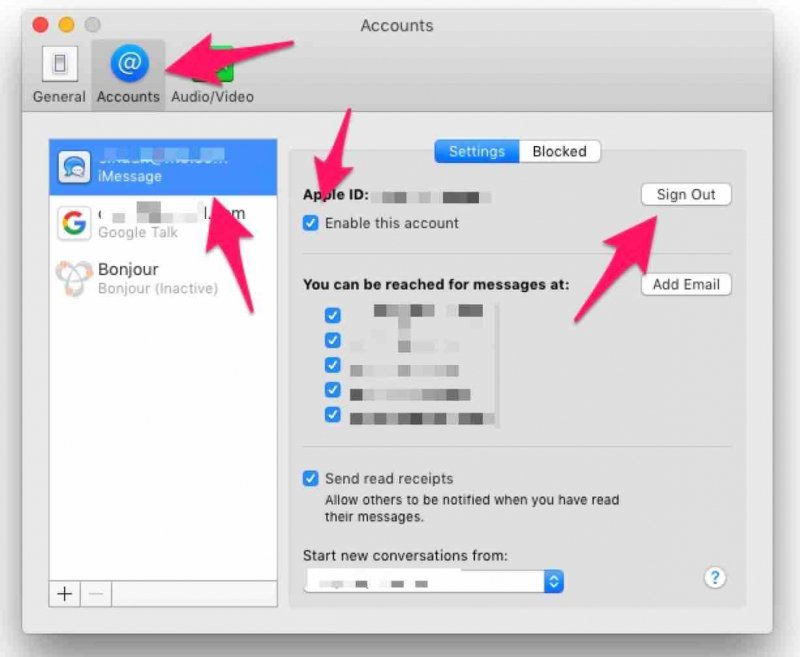 Method 3: Tweak Messages Alert Style In Notifications
You can turn off message beeps temporarily to immerse yourself in a tranquil environment. You can use it later.
Fire up the System Preferences app by entering it in Spotlights search field. If you've it on Launchpad, simply hit the icon to fire up the app.
Hit Notifications.
Scroll down and identify "Messages" on the left sidebar. Choose "None" via "Messages alert style".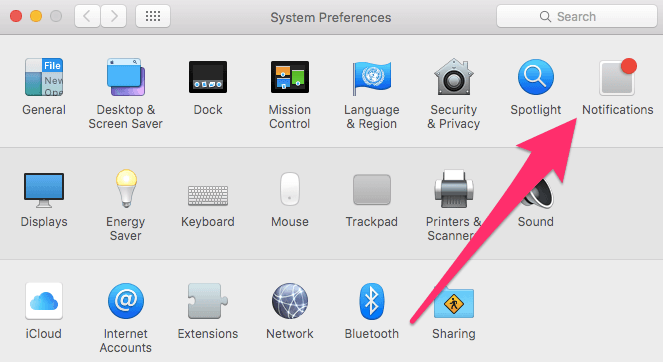 Method 4: Sign Out of iCloud in Messages
You can turn the app off forever by signing out of the iCloud account under Messages. It only affects the Messages app and doesn't prevent you from accessing other features like iCloud Drive. Decisively, it unsubscribes iMessage from the account.
Open Messages.
Tap on Preferences via the Messages menu.
Select the account you wish to log out of in the left window.
Hit Sign Out near the Apple ID.
Confirm by clicking on Sign Out in the pop-up window.
Part 2: How to Delete Texts and iMessages on Mac
The Message App Archive saves a deleted or untraceable text as history making contents retrievable. For anyone seeking more privacy, you've to delete sensitive strands of text messages to prevent prying eyes from accessing it.
Delete Texts or iMessages on Mac
Fire up the Messages app and locate the text you wish to delete. If you've toggled on Messages in iCloud, erasing a conversation or portions of it on your Mac removes it from all devices with Messages activated and logged in with the same Apple ID.
To Delete the Whole Conversation
Choose a conversation.
Hold down Command + Delete or File > Delete Conversation.
Onto trackpads and Magic Mice, you need to swipe left using two fingers on the text in the sidebar, then click Delete.
At the validation pop-up, hit Delete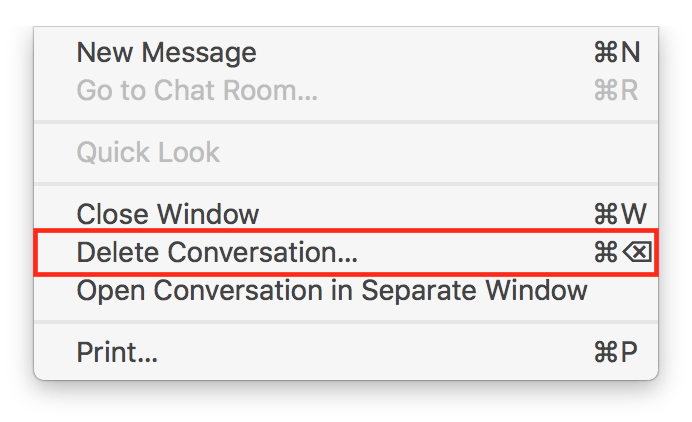 Delete Portions of a Conversation
Pinpoint and hit the precise text bubble you want to wipe away. Confirm you highlight the whole message bubble, not just the content within it.
Hold down the Command + Click for new text highlights.
The highlights gray out.
Control-Click or Right-Click and choose Delete in the dropdown menu.
Your Mac prompts you to authorize before deleting messages and admonishes you the action is irreversible. Tap Delete to validate.
Mac erases text and conversations from the Messages app.
Shortcut Commands
The quickest way to delete a single or all texts entails command keys. Highlight a whole conversation thread on the left-side of Message App window. Next, latch onto the Option + Command buttons and hit the delete key. This wipes away the conversation selected above.
Part 3: Other Options to Protect Your Messages from Prying
Delete Messages Automatically
You can configure Mac to wipe away older messages on a predetermined schedule. Check for the Message Preferences to erase texts either every month or year.
Launch Messages.
Tap on Preferences.
Select General.
Within Keep Messages, select 30 days or 1 year to configure automatic deletion.
Invoke Terminal Command
Quit Messages, fire up Terminal and invoke command kill the IMDPersistenceAgent. Check ~/Library/Messages directory again and erase any items with Messages, iChat, and iMessage in the title or invoke use Terminal command rm -rf ~/Library/Messages.
Launch Terminal and wipe away the preferences cache with command killall cfprefsd and restart. Open Message App again and implement the onscreen instructions to set up Messages again.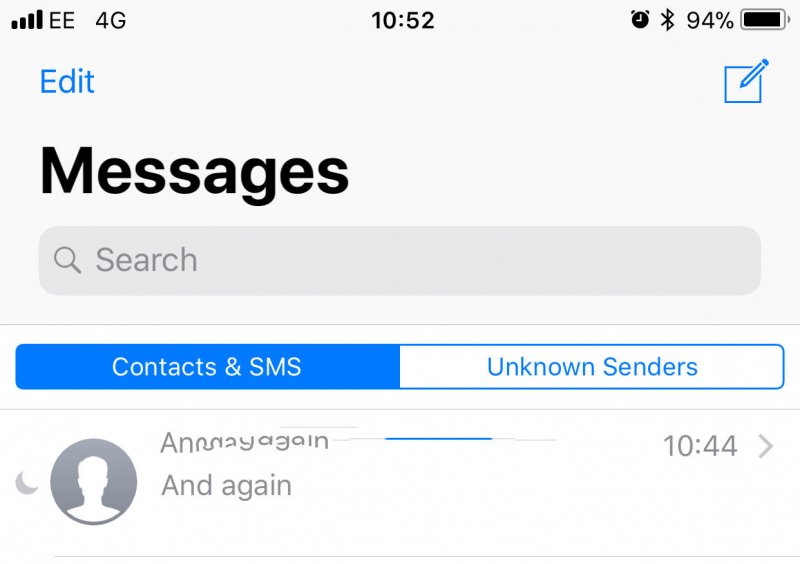 Bonus Tip: Mac Cleaner Frees Up Storage Space
iMyMac Mac Cleaner offers a nifty way to free up space on your Mac and guard against iCloud storage overflowing with contents. It will spring-clean your Mac to get rid of iTunes junk, iPhotos garbage, language files, and logins. It's an all-in-one system cleanup multi-arsenal for more efficient storage.
Use the specialized analytics tool to determine disk usage and health of your Mac. It smokes out hidden, obsolete and supermassive space-avengers to spruce up the junk in Apple iCloud storage. This will stop your Mac from getting bogged down by useless contents and memory hogging items.
Mac Cleaner places you ahead of the curve by optimizing performance. It's worth a try to prevent massive junk from encroaching precious slots in your disk.
Part 4: Summing-Up
Despite its pricier product lineups, Apple still has customers beating to its door for thoroughbred computers and iPhones. Recently, Apple has followed an ambitious plan to integrate iOS and macOS for fluidity in its ecosystem.
Some of the novel features like iMessage have attracted both critics and fans. For some, it's nothing but a distraction. Other users have expressed concerns on the impact of iMessage on overall performance.
At the end of the day, you've more than one way to disable iMessage or prevent prying eyes from accessing your contents.