Knowing how to connect Xbox One controller to Mac will reduce gaming rig footprint and takes your experience a notch higher. The Xbox One Controller offers the cream of handheld controllers out there because of its usability and ergonomics. It has no coarse edges, is easily reachable, fits snugly in all hand sizes, and designed intuitively.
Wireless functionality doesn't work but Bluetooth pairs post-2016 controllers with plug-and-play operation. In every case, you'll need a wired connection with a micro USB cable.
Be that as it may, the setup of an Xbox One controller with a Mac requires micro-USB cable.
Article GuidePart 1: How to Connect Xbox One Controller to Your MacPart 2: Setting Up Features for Your Xbox ControllerPart 3: Alternatives for Xbox One ControllerPart 4: In Conclusion
People Also Read:Top Remote Desktop Connection Software for MacWhat to Do When You Cannot Connect to App Store Mac
Part 1: How to Connect Xbox One Controller to Your Mac
At the outset, the Xbox One's controller depends on proprietary software to run properly. 360Controller offers the most updated option and it's available at GitHub. However, this entails macOS 10.11 or later and won't work with pre-El Capitan versions.
This driver embeds a kernel extension to direct macOS on how to synchronize with the Xbox controller.
Go to GitHub and install an up-to-the-minute version of 360 Controller. It's compatible with the Xbox One.
Click on the .DMG file downloaded and launch the 360Controller installation package. Do not plug in the controller yet.
Implement the onscreen instructions to install the software. The process involves a Mac reboot, save your files beforehand.
Once your Mac reboots, you can plug in the controller with a USB cable.
Launch "System Preferences" in the Apple menu.
Click the "Xbox One Controller" preference pane installed.
In the preference pane, a screen to ascertain your device's connectivity appears. If you don't have the connector plugged in, pair it now with a micro USB cable.
If the device is not paired properly, a "No device found" prompt appears in the drop-down menu.
The image on the device will respond to the buttons you hit on the controller. To test the connectivity, hold down any button on your device and make sure they appear on the preference pane. Once you confirm it's paired, you're good to go.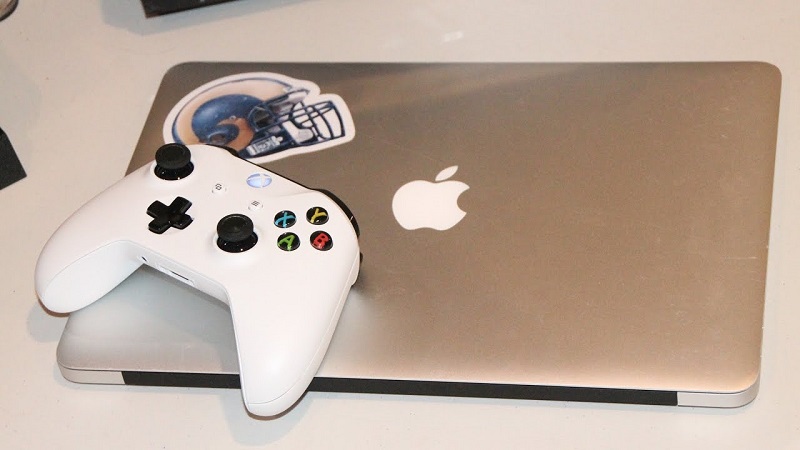 Xbox One S Controller
If you own a more recent, Bluetooth-supported Xbox One S controller, you can connect it without any extra hardware or software:
Press the pair button on the crest of the controller.
Head to the Apple menu and tap on System Preferences, then hit Bluetooth.
Click "Pair" from the list titled Wireless Controller.
There you've it! If the game lacks remap controls, you need to pair your controller via a micro-USB cable.
Part 2: Setting Up Features for Your Xbox Controller
Once your Xbox One Controller pairs successfully, tweak amenable options to stay in the driver's seat and use the device easily.
Go to the front page to modify the joystick operation discriminately. The primary option is to flip the X/Y axis on either stick for certain games. Simply put, inverting the controls entails pressing the stick mounting to face down like a flight simulator.
Each stick contains separate settings; you need to configure them separately. In the adjacent tab, "Binding", it connects each control to its core function. This page gives you leverage to predetermine actions for each button.
The "Advanced" tab allows you to calibrate the device's sticks to repair dead zones. If you experience difficulty with sensitivity, check "Normalize" to even out the output curve. You can also switch the driver on or off.
Xbox One Controller Not Detected on Mac OS Mojave 10.15.5
Some users of Mac OS Mojave 10.15.5 have reported the device is not listed in the Preference Pane. This happens after downloading the driver. You can fix the issue by following these steps:
Go to Terminal and run it with the driver permitted in System Preferences> Security and Privacy> General. You've to do this before the alert dwindles away after 30 minutes.
Once you authorize kext, future load processes will cause the approval UI to reappear without triggering another user alert. You can fire up a kext load by reconnecting the device or by running: sudo kextutil /Library/Extensions/360Controller.kext
The approval UI looks like this: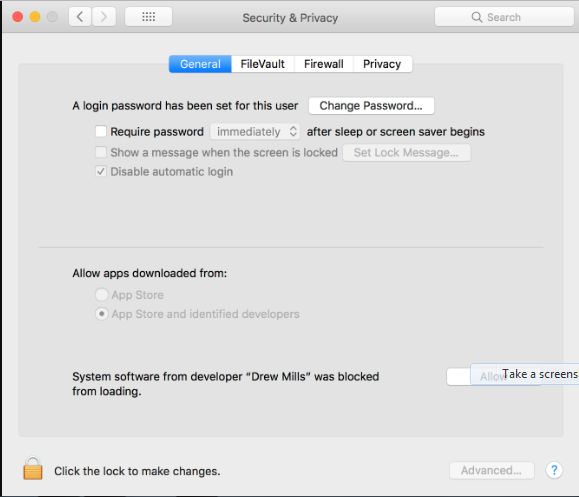 Bluetooth
If Bluetooth drivers have a problem or conflict, try detaching the device and reconnect after a few seconds to fix this bug.
Part 3: Alternatives for Xbox One Controller
Sony DualShock 4
While the Xbox One controller ranks as a top favorite, other gamers drool over the Sony DualShock 4. It has a unique design and its ideal for Mac gaming. It's easy to use and works efficiently. It has a comfortable feel, integrates side-by-side analog sticks, and features lightweight materials for marathon sessions.
Steam Controller
Steam is a king amongst PC gamers but Mac users have grown fond of this controller as more games come down the pike. It's designed to create the best experience playing keyboard or mouse games with a controller. It has plenty of games and unwavering Mac support.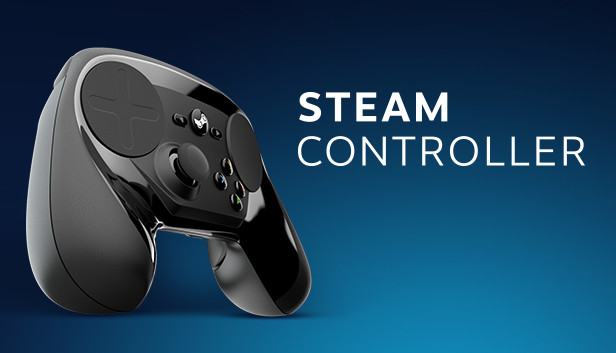 Mac Tip: Optimize Mac for Gaming & Resource-Intensive Applications with Mac Cleaner
iMyMac Mac Cleaner wipes away clutter that builds up over time for a neat hard disk that gives you a better gaming experience. If you've got sluggish and crammed Mac, this cleaning application acts as rocket fuel. It's designed with smart technology that ranges over your system to remove large or obsolete files, redundant contents, and traces of uninstalled apps.
It's efficient to tidy up your Mac with quick, precise detection of clutter. It puts everything under the microscope and always asks your authorization before deleting anything. Don't allow junk to hog down your machine's memory, RAM and eat into storage-install Mac Cleaner for the best of both worlds.
Part 4: In Conclusion
Now that you know how to connect Xbox One controller to Mac, I invite you to bring out all tricks out of your bag and put your finesse to test. However, there's no native support for the lattice and only proprietary software fires up the controller on macOS. It allows you to play in style and milk your favorite games for all they're worth.
Follow these fast, easy steps to circumvent complicated setup procedures. Was this article helpful? We hope Yes.