There's a limit to message sizes. Most of the time, the maximum size is 10 MB. Anything over that will overload email servers. It's a good thing that Apple has provided a great way to send large email attachments.
Mail Drop is easy to send a huge attachment on emails. There's no need to use Dropbox. Mail Drop is enough to send those huge attachments that can't go through regular emails.
If you're wondering how to use Mail Drop on Mac, wonder no more. You will learn more about it here. Before you proceed, it's good to take note that Mail Drop is not part of your iCloud. Hence, it won't take up a lot of space on your Mac.
Article GuidePart 1. A Close Look at Mail DropPart 2. How to Use Mail Drop on MacPart 3. Digital Decluttering Is Good for Your Mac
People Also Read:The Best Way To Clear Your Mac Mail Cache? (2021 Update)Top 5 Easy Ways to Delete Mail App on MacHow to Make Room on Mac Effectively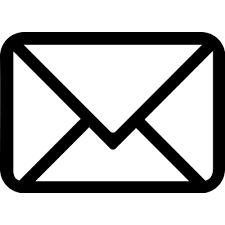 Part 1. A Close Look at Mail Drop
Let's take a good look at Mail Drop. Mail Drop allows you to send huge attachments through email. If you have a big video, you wouldn't have to worry about it.
With Mail Drop, you can send a video that measures up to 5 GB. That's huge. You wouldn't have to worry about using any kind of external drive to save huge files.
Another good thing about Mail Drop is that the attachments you send through emails are available for 30 days. There's no need for the recipient to open the attachment right away. After the 30 days, Mail Drop resets to zero attachments. Then you can use it again.
It doesn't matter if the recipient of your email is an Apple user or an Android user. What Mail Drop does is that it uploads the attachment to an email. Then it provides a link so that the recipient can access the attachment from either iCloud or Mail Drop. From either one, the recipient can download the file from whatever platform they're using.
Part 2. How to Use Mail Drop on Mac
How do I access mail drop on Mac? Before you go on to use Mail Drop, you would have to enable it on your Mac. To enable it, follow the steps below.
Go to Mail.
Scroll down to Preferences.
Click on your account on the next window.
Then go to the Advanced button. Make sure to check the very last option that says "Send large attachments with Mail Drop". That enables the Mail Drop service.
Here's how you can finally use the service so that you can send large attachments through your emails.
Open up your Mail app.
Start a new email.
Attach a video by dragging and dropping it on the interface of the email. You can also click on the attachment icon on the top part of the screen.
Click on the Send button on the top, left part of the screen.
Wait for a pop-up message to appear. This message will ask you if you want to send the attachment using Mail Drop.
Click on the Use Mail Drop button on the lower part of the pop-up window.
The good thing about using the Mail Drop service is that the recipient doesn't need a Mac to receive the attachment. Instead, the recipient is going to see a link where he or she could just click on it. That will open in a web browser. The recipient will see Apple Mail Drop. All the recipient has to do is to click on Open.
Now you have learned how to use mail drop on Mac. Keep in mind that there is a limit to using Mail Drop.
Attachments cannot be bigger than 5 GB. There's also a limit of sending attachments totaling to 1 terabyte in 30 days. It rests after 30 days. When it does, all the attachments that you have sent are deleted. Probably the best thing about Mail Drop is that it's free to use.
Part 3. Digital Decluttering Is Good for Your Mac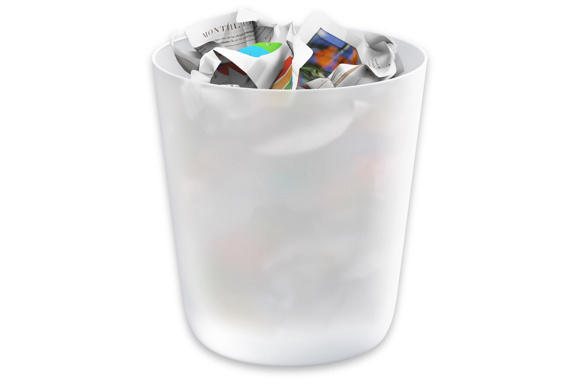 If all those large attachments stay in your Mac, you are going to have a huge problem with your system storage. You then have to free up your Mac space to keep your Mac perform well.
If you don't start to declutter your Mac, you're going to get to the point where videos will be hard to export. When you don't have enough space on your Mac, a simple task such as that will be a problem for you. Furthermore, your Mac is bound to slow down. When it slows down your productivity slows down as well.
There really is a need for you to declutter your Mac. Decluttering it isn't a simple thing to do. It could get pretty tedious especially if you haven't done in a very long time. Now if you haven't done it at all, you're going to need all the time in the world to get it done. Good luck with that.
If you want to avoid spending a huge amount of time decluttering your Mac, it's best that you do it regularly. Of course, that's a lot easier said than done. Even if you promise yourself to do it, anything can divert you from doing it.
A good way for you to declutter your Mac is by using the iMyMac PowerMyMac service. This particular service keeps your Mac in good health by cleaning it out automatically.
You see, it's not enough to rely on a service such as Mail Drop to delete large files. To start with, Mail Drop only deletes large attachments that have been sent through emails. It does not delete the other files that might clutter up your Mac.
There are other apps and files that could be cluttering up your Mac. It's pretty hard to keep track of all those apps and files.
One day, all those apps and files will just affect the performance of your Mac. It would be better for you to avoid such a scenario by simply using the PowerMyMac to declutter your Mac.
Get A Free Trial Now!
It is pretty easy to use. Just follow the steps below to start decluttering your Mac with it.
Launch the PowerMyMac to start decluttering your Mac.
Choose which category you want to clean out. You can clean out your iPhotos, email, iTunes, and Trash Bins. You can also choose to clean out larger and old files. If you want to get rid of any duplicate files that might be cluttering your Mac, you can do that by choosing that particular category as well.
Scan your Mac for junk files and select Clean to start decluttering your Mac.
PowerMyMac has more features that boost the performance of your Mac. You not only get to clean up your Mac, but you also get to monitor and eventually uninstall whatever apps you don't need anymore. It is indeed a great uninstaller for your Mac.
Conclusion
The Mail Drop service of Apple is amazing. It solves all those problems of sending large attachments. As seen above, it's very easy to learn how to use Mail Drop on Mac. Aside from the ease-of-use of it, it also cleans up all those large files that could clutter your mailbox.
Cleaning up your mail is not enough to help declutter your Mac. You need more than just the services of Mail Drop to declutter your Mac. You need PowerMyMac.
The question is, are you willing to try it out? Go ahead and share your thoughts with us.