If you're looking at Kaspersky to protect your Mac, you might want to stop and think about it first. If you do some research on it, there's a lot of news about it. You're going to wonder, is Kaspersky safe?
To find out if it is, keep on reading this article. Make sure to read until the end of the article to know of a cleaning tool that you can use with your Kaspersky program.
Article GuidePart 1. Is Kaspersky Safe?Part 2. How to Install Kaspersky Internet Security on MacPart 3. Bonus: The Mac Cleaner from iMyMac Works Well with KasperskyPart 4. Conclusion
Part 1. Is Kaspersky Safe?
Just by the name, Kaspersky, you know that it's a Russian product. It's because of that connection that folks are wondering if Kaspersky is safe. Sure, all antivirus is a target for potential backdooring. Considering Kaspersky is a Russian product, it has a higher potential risk.
For obvious reasons, the U.S. government is staying away from it. But then, if you think about it, why did they ever use it in the first place, right? It just doesn't make any sense. Nonetheless, that is a topic that's not worth getting in to. Let's focus on you. Should you use Kaspersky to protect your precious Mac?
Think about it. Make sure to base your decision on your threat model. What are your adversaries and threats as a regular home user? If you're not concerned about the Russian connection of Kaspersky, then go right ahead and use it. It's still a good product to use. Is Kaspersky safe for your personal use? Yes, it is.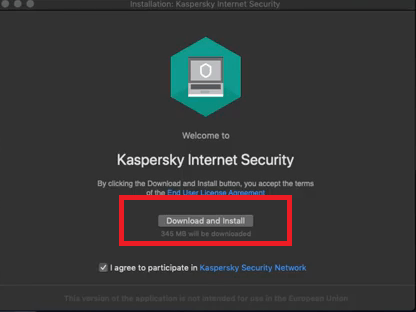 What it Does
Now that the political aspect of using Kaspersky is out of the way, it's best that you know exactly what Kaspersky does. It protects your Mac. It offers various lines of products to protect your Mac at all times. Take a look at their various home products listed below:
Kaspersky Internet Security provides online security for your Mac. it protects you when you're using public Wi-Fi. It protects your identity from phishing attacks. Your personal data are safe. No one can steal them. No one can spy on you on your webcam. You get an extra layer of security when you go online shopping. Kaspersky protects your online activities. For just US $59.99, it can protect one device annually.
Kaspersky Total Security provides reliable protection for your data. it provides a safe browser for your iOS. It's also a multi-platform password storage solution. It comes with a remote device management service. Depending on which plan you sign up for, it can protect various devices. For just US $79.99, it can protect one device for the whole year.
Kaspersky Security Cloud warns and reacts to any threats to your Mac. It's a multi-platform adaptive security solution that prompts you to do the right thing when your Mac is in danger. It has all the right defense components and is capable of protecting your Mac automatically. This is the most recommended Kaspersky product since it's very affordable. For just UD $89.99, it can protect three devices for one whole year.
Part 2. How to Install Kaspersky Internet Security on Mac
The steps below will show you how you can install Kaspersky Internet Security on Mac.
Step 1. Search Kaspersky on Safari
Click on Safari on the Dock to launch it. Type in Kaspersky anti-virus on the search bar. Hit on Enter. When the search results show up, click on Total Security.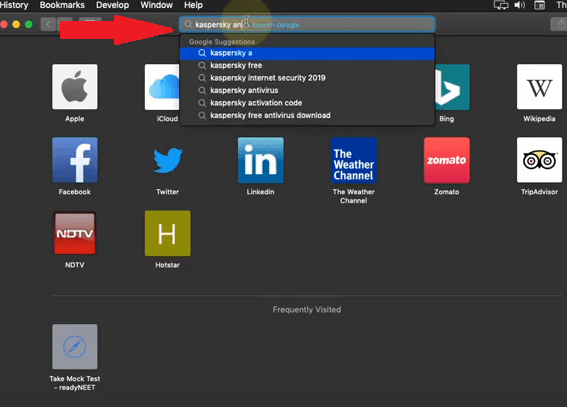 Step 2. Try for 30 Days
Kaspersky Internet Security offers a 30-day free trial. Go ahead and give it a try by click on the link. The Kaspersky Internet Security.DMG file will open. Then click on the Install Kaspersky Internet Security. Then click on the Open tab you see on the pop-up window.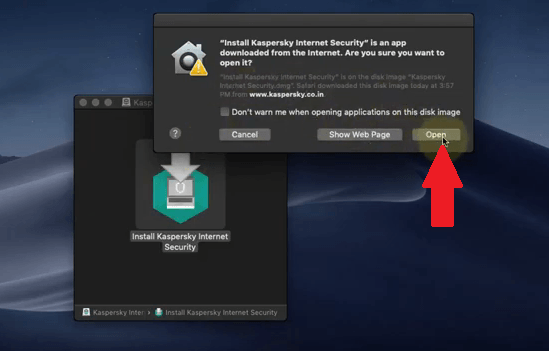 Step 3. Download and Install
Click on the Download and Install tab you see on the Kaspersky Internet Security window. A pop-up window will appear. Click on the Open Security Preferences tab. Then hit the Allow tab you see on the lower, right-hand side of the screen.
Once you see a green checkmark, it means that the Kaspersky Internet Security has been successfully installed. Click on the Done tab.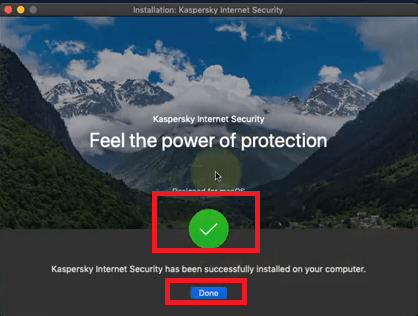 Part 3. Bonus: The Mac Cleaner from iMyMac Works Well with Kaspersky
You have gotten to this point and as promised, you will learn about a cleaning tool that you can use with your Kaspersky program. This particular cleaning tool is called the iMyMac Mac Cleaner.
What's so good about it is that it provides comprehensive cleaning power to your Mac. It cleans out those files, photos, apps, and extensions that you don't need anymore.
It's safe to say that it optimizes your Mac to work at its best, freeing it up with more space. It scans and cleans out those useless files that just take up a lot of space on your Mac. When your Mac has more space, it has enough power to get a program like Kaspersky to protect it.
Protecting your Mac with Kaspersky is a smart move. However, you would need to make sure that your Mac can handle it. That's why it's wise to partner it with the Mac Cleaner from iMyMac. You can learn more about how it speeds up your Mac here.
Part 4. Conclusion
So, if you're looking to use Kaspersky to protect your Mac, go for it. It's safe. Just make sure to optimize your Mac with the iMyMac Mac Cleaner. That way, Kaspersky can always function well t protect your Mac from any threats online. You will never go wrong with an added layer of protection for your Mac.
Have you ever tried using Kaspersky on your Mac? How do you feel about using it? Your thoughts are always welcome here. Feel free to share them with us. Our readers would love to hear about how you feel about Kaspersky.