MacBook Pros are a pearl at a great price with all the hallmarks of a high-performance laptop-reliable, durable, and well-designed. But Apple's laptops hide a multitude of sins, and it's not just the stubborn butterfly keyboard.
I stumbled on thousands of tweets and forum posts about freelancers or employees of renowned companies frustrated by a jammed keyboard. The ultra-skinny butterfly keyboard is extremely vulnerable. A speck of dust can damage a key. MacBook Pro owners have reported keystrokes to fail to register or type two of the same key with a single press.
This comprehensive guide for troubleshooting the MacBook Pro keyboard not working will dive beneath the problems and fixes with a fresh pair of eyes.
Article GuidePart 1: Causes of Common MacBook Keyboard Issues Affected LineupPart 2: Troubleshooting MacBook Pro Keyboard Not WorkingPart 3: Other Solutions to Fix MacBook Pro Keyboard Not WorkingPart 4: Wrap-Up
Part 1: Causes of Common MacBook Keyboard Issues Affected Lineup
Reported Problems
In the advent of the butterfly mechanism keyboard unveiled with new MacBooks in 2015, users have reported common problems with repeat letters or total failure. Most users found that a certain key in MacBook Pro has conked off. In nightmare scenarios, the spacebar and shift key get stuck or unresponsive.
MacBook Pro debuted in 2018 comes with a superior third-generation butterfly keyboard. The third-generation versions have a slim silicone buffer beneath each key. It acts as an ingress-proofing layer to block dust and prevent its penetration in the keys.
Apple touted the third-generation butterfly keyboard as dustproof but nothing could be further from the truth. The 2018 MacBook Pro still falls prey to keyboard problems. In response, Apple pushed out the 2019 MacBook Pros with a novel membrane that it claims addresses the issues.
The new seam is clearer and sleeker to the touch. Materials used to look like polyacetylene with clever modifications to the metal dome above the key switch. It's designed to ameliorate defects such as premature wear, bounce-back, and mechanical failures.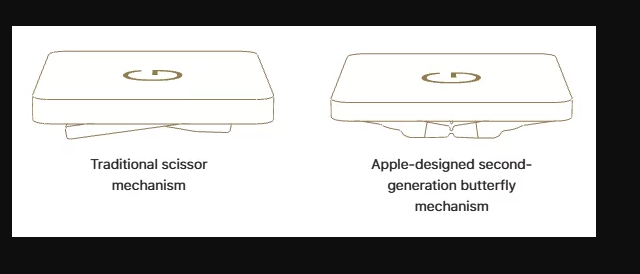 Causes of Keyboard Failures
Apple's butterfly keyboards fail because of small particulates such as crumbs and overheating. The root of the problem appears to be that if a grain of dust gets beneath a key, it suppresses thrust all the way and grinds the key to a halt.
Worst of all, it's not detachable for cleaning as this whole keyboard requires a replacement. The elephant in the room is the butterfly technology integral in MacBook Pro 2016. The butterfly system disperses the pressure across a key more uniformly than the previous scissor mechanism. Importantly, the butterfly design carves out a flatter keyboard and slimmer bodywork.
Which MacBook Pros are Affected?
MacBook Pro (13", 2016, Two Thunderbolt 3 Ports)
MacBook Pro (13", 2017, Two Thunderbolt 3 Ports)
MacBook Pro (13", 2016, Four Thunderbolt 3 Ports)
MacBook Pro (13", 2017, Four Thunderbolt 3 Ports)
MacBook Pro (15", 2016) MacBook Pro (15-­inch, 2017)
MacBook Pro (13", 2018, Four Thunderbolt 3 Ports) (introduced to the program in May 2019)
MacBook Pro (15", 2018) (introduced to the program in May 2019)
MacBook Pro (13", 2019, Four Thunderbolt 3 Ports) (introduced to the program in May 2019)
MacBook Pro (15", 2019) (introduced to the program in May 2019)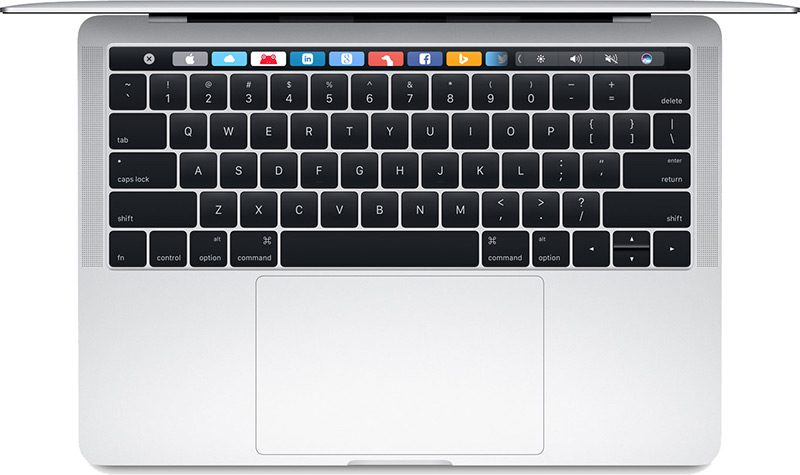 Part 2: Troubleshooting MacBook Pro Keyboard Not Working
What to Do If Keyboard is Unresponsive, Stuck or Repeating?
MacBook Pro owners should head to Apple's customer support or the company's retail store to handpick repair options. In fact, Apple covers all butterfly keyboards and you should not experience problems getting a quick fix.
Apple has put MacBook Pro and MacBook keyboard repairs on the front burner and requires its retail staff to get the job done in stores without sending laptops off to a maintenance facility, which takes longer. Apple has hinted it will launch next-day turnaround deals for MacBook keyboard repairs to improve customer experience.
Sometimes, a big crumb beneath a key does not remove the snug feel it's securely locked in place. Some users cracked it by wriggle the key to disintegrate the crumb and restore its functionality, and Apple also suggests you wipe it away with compressed air.
Tool up with a can of compressed air and a dispenser to regulate the airflow. Follow the steps below:
Tilt your MacBook Pro to a 75-degree angle.
Administer the compressed air by spraying the keyboard in a left-to-right movement.
Turn your laptop to its right side and aim at the keyboard in both directions.
Repeat with the machine flipped to its left side.
Keep Your System Up-to-date
Having your machine up-to-date gets obsolete firmware, operating system, and drivers that affect keyboard performance off your chest. To get updates, launch the App Store and hit the Updates icon. If you see updates, click the Update option to install.
In a similar vein, configure your MacBook Pro to check for updates automatically. To do this, go to System Preferences> App Store and "Automatically check for updates" field.
Part 3: Other Solutions to Fix MacBook Pro Keyboard Not Working
Delete Latest Apps
iMyMac Mac Cleaner works like a dream removing rogue apps along with their remnants by scanning the bowels of your system. If you face the issue after installing a new app, you can use this tool's uninstaller to remove any conflicts that open a new can of worms. It scans your system and throws up all apps.
Try deleting a bunch of the most recent apps to see if your keyboard regains a smooth function. You can reinstall them if you're still in the woods. It will wipe away vestiges spared by the default uninstaller and cast many doubts away.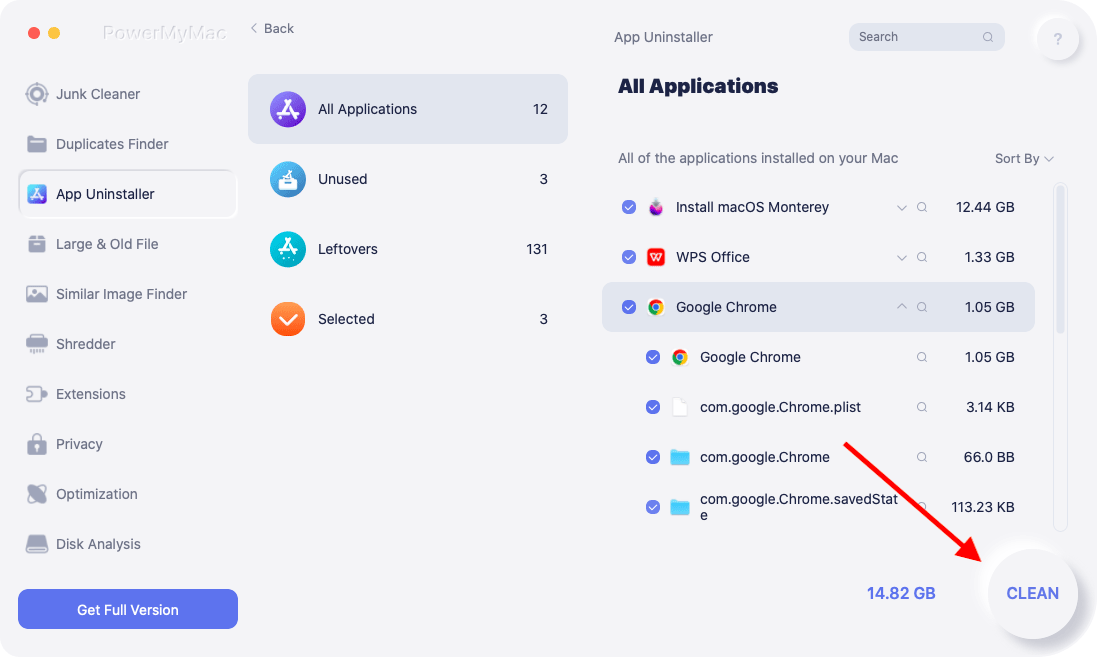 Petitions & Lawsuits
Onto the last resort, this issue has affected more users that 36,939 folks have signed a petition lobbying for Apple to replace the butterfly keyboards for 2016 or later (you can endorse the appeal here). Additionally, three class-action suits have been lodged against the company because of keyboard defects.
Part 4: Wrap-Up
In 2018, Apple announced the butterfly keyboard design was plagued by defects and unveiled free repairs for affected customers. It has kept Apple engineers in the coalface developing new solutions.
However, these advancements have failed to be a panacea for the 2018 and 2019 MacBook Pro generations. Apple will debut a new 16 MacBook (2019) with a revamped keyboard trotted out as more reliable than the butterfly mechanism.
Have food for thought or want to point out something that we missed? Just comment below.