Malwarebytes started out as a supplementary tool for major antivirus packages. It was a no-frills piece of software designed to latch onto and nuke hard-to-remove malware that usually threw your primary security program off the scent. At the end of 2016, the company unveiled a new version, Malwarebytes Premium, which the company says is cast in the same mold as your primary security program.
The pioneer version only annihilates malware infections if you can. Change tack to Malwarebytes Premium for real-time fortification, automatic updates, unnecessary program blocking, adware, and scan scheduling.
Our Malwarebytes Review is another pair of eyes aimed at the best bang for your hard-earned buck.
People Also Read:Top 6 Free Mac Virus Cleaners in 2022App Not Safe on Mac, Full Solution are Offered
Contents: Part 1. Malwarebytes Review: How It Works to Protect Your MacPart 2. Importance of Malwarebytes & Why You Need ItPart 3. Alternatives to Malwarebytes
Part 1. Malwarebytes Review: How It Works to Protect Your Mac
Scanning & Quarantining Threats
Once you install the program on your Mac, running it is a one-click process. At a glance, the app sports a super-sleek and easy to use design that guides you through scanning, results, quarantining or securely disposing of the bug. Inside, you can launch real-time protection to keep Malwarebytes active to screen incoming threats or run a manual scan.
Once it detects the bad guys, Malwarebytes will notify you to authorize "quarantining" the bug. Under the Quarantine submenu, you'll see all the potential threats for review or deletion. Malwarebytes also shields your device against Adware or junk software.
Potentially unwanted programs like bundling junk software don't augur well with your Mac's performance. When the anti-malware spots a threat, you can easily wipe away isolated files by hitting the "Clear Quarantine" button from the list of options. Real-time protection gives you automatic notifications when anything is detected.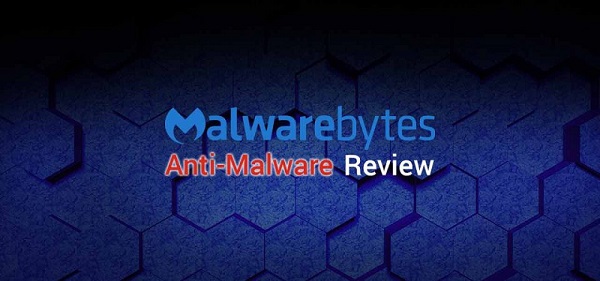 Support & Customer Service
Onto support, Malwarebytes has a long way to go. The official website has a live chat feature but responsiveness falls short of expectations. We dropped a line and didn't get an agent at the ready in the Chat. You've to queue for feedback.
Alternatively, fill in a ticket descriptive of your issue or sift through the forum to nail down a specific question and answer. As a last resort, you could get help from the user's guide page or videos.
Features of Malwarebytes
Real-time antivirus
Manual virus scanning
Registry startup scan
Auto virus scanning
Scheduled scan
Anti-Spyware
Anti-Worm
Anti-Trojan
Anti-Rootkit
Anti-Phishing
Adware prevention
Exclusive Benefits
Synergizes other antivirus programs
System impact is insignificant
Cross-platform for Windows, Mac, Chromebook, iOS or Android
Tip: If you are not sure if Malwarebytes is safe to use, you can turn to that link as a reference.
Part 2. Importance of Malwarebytes & Why You Need It
Why Do You Need Malwarebytes?
As a cross-platform anti-malware program, Malwarebytes gives you the synergies of anti-ransomware and anti-exploit protection with powerful antivirus products. It's an excellent tool to wipe away cutting-edge threats. It throws in an extra layer of security to seize all the newly-created threats.
Stacked up against other apps, Malwarebytes may not give you a sporting chance to trap all bugs. It blocks 87% of threats such as Trojan, Worm, Phishing, Rootkit, Spam, and Adware. However, this program is in the frontline of lightweight anti-malware tools with a mere 10% negative impact.
The installation files gobble up 200MB of storage space, an insignificant footprint compared to premier anti-virus products such as Kaspersky or Bitdefender. However, the software eats up more than 75% of the CPU's computing power.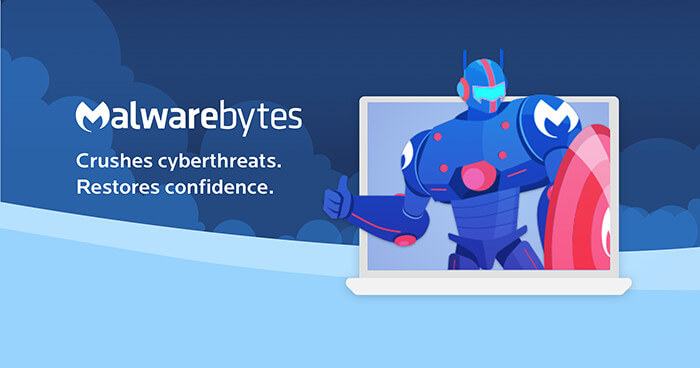 Scanning Performance
Run a check on your device with the Scan menu on the main dashboard using three options. Threat Scan allows you to sift through your system quickly and examine the most vulnerable or hard-hit areas. It scans hotspots like Registry, memory, startup apps, Registry, and critical files.
Hyper Scan runs quickly as a flash poring over startups and memory. It's faster but less effective than Threat Scan. Lastly, the Custom Scan lets you cherry-pick files or folders for scanning.
PowerMyMac for Silk Smooth Performance
Malwarebytes opens a new can of worms because tons of threats pass through its anti-malware net. It also skips infected zip archives, ransomware and unwanted pieces of data. Users have reported that it flags innocuous files, a red herring during real-time scanning.
For cleanup, we recommend you install a dedicated tool like iMyMac PowerMyMac to optimize and tidy up a worn-out computer. It farms out system junk, photo clutter, email litter, large or outdated files, duplicates, and all manner of clutter.
Get A Free Trial Now!
Under the hood, PowerMyMac packs a rich toolkit, performance monitor and memory retriever to compute a status for your Mac to keep hitting on all cylinders.
Uninstall Malwarebytes with PowerMyMac
Removing Malwarebytes directly will obviously leave clutter cloaked in secrecy from the default uninstaller. Fine-tuned for these leftovers, PowerMyMac's App Uninstaller combs all repositories to wipe away all traces of the stubborn software.
This promotes maximum performance and prevents corruption of related program files in the future.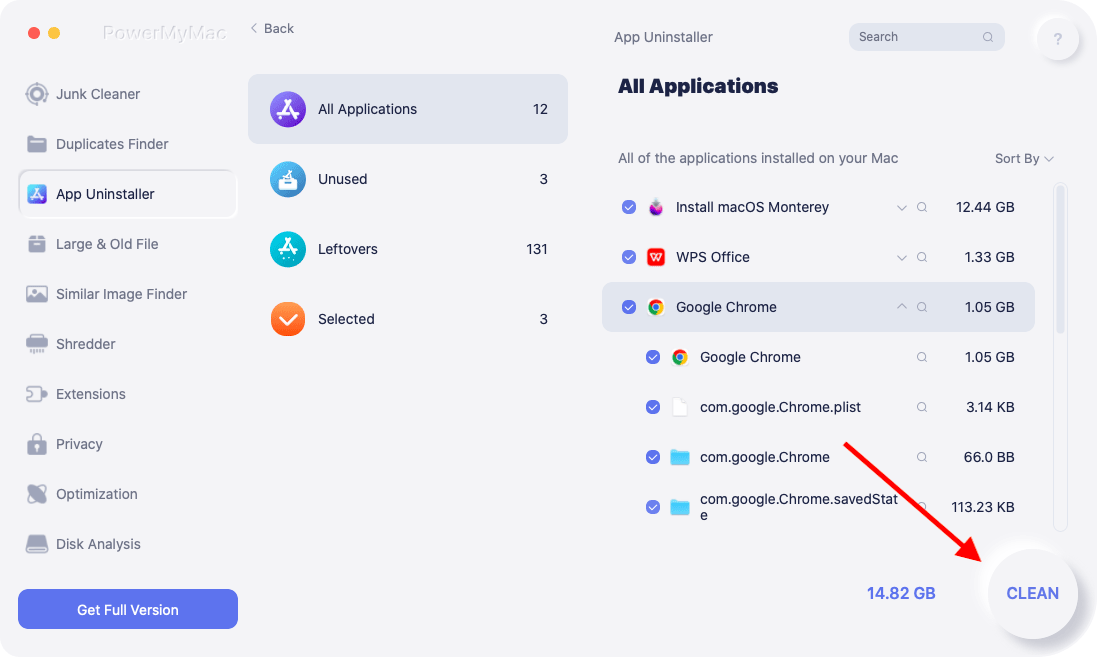 Part 3. Alternatives to Malwarebytes
Rival Products
Like any other software, anti-malware products tend to be red in tooth and claw showcasing revolutionary capabilities. The market teems with dozens of anti-malware macOS protection tools detect spyware, phishing attacks, rootkits, viruses, Trojans, and inhibit identity theft. Some support routine scans for webcam defense or system checks.
Anti-Virus Protection Tools
Malwarebytes do not detect compressed archives, ransomware and other threats making a primary security tool inevitable. Best of all, antivirus editions integrate an anti-malware product, scan Mac registries to smoke out infections and renders full protection.
Advanced system care tools provide full-scale security and optimization suite powered by potent antivirus engines. Malwarebytes pales in comparison to these multi-arsenal protection tools due to their broad array of serviceability features.
Final Thoughts:
The bottom line is Malwarebytes Premium packs superior security layers that the app-maker has evolved into an entry-level antivirus. It boasts sensational technology to thrash tough-to-remove infections and threats concealed from your primary security program. You get exploit fortification, ransomware protection, and behavioral-based detection.
Moreover, it works extremely hard along with traditional antivirus for failsafe protection. With the Malwarebytes Premium package, you can launch an ultra-fast Hyper Scan and tweak a Custom Scan to range over specified files. With a real-time antivirus firewall, you keep your Mac as safe as banks. Trust it but supplement it with a powerful antivirus for 360-degrees protection.
Have you tried Malwarebytes? Share your firsthand experience with our curious readers in the comments below.