The issue of 'Skype Can't Connect Mac' could spell doom to your upcoming job interview, important call or conference for a Mac user. Some users who installed the newly-created browser app have ended up with a treacherous bug disrupting connectivity. Issues differ but it may freeze while connecting at a stretch or fail to show your status.
From the onset, you've to install the Skype web plugin to make or receive calls and check for browser compatibility. Fortunately, you're in the same boat with many other users who raised eyebrows in the Skype world forcing the service provider to seek and publish first-aid instructions quickly.
Peruse our guide to battle the Skype disconnection head-on in tandem with Skype insider and expert insights.
Contents: Part 1. Reinstallation - Skype's Advice to Mac Users for Fixing ErrorPart 2. Tweak Skype's Audio/Video Settings and Permissions to Fix ErrorPart 3. Other Options to Fix Skype Can't Connect MacPart 4. Conclusion
People Also Read:What to Do When Mac Wi-Fi Connected But No InternetWhat to Do When You Cannot Connect to App Store Mac
Part 1. Reinstallation - Skype's Advice to Mac Users for Fixing Error
Option #1 Easy, Decisive Way - Reinstall with PowerMyMac's App Uninstaller
Why is my Skype not connecting? To figure out why Skype can't connect Mac, you can go to the Skype status page to check for any current issues. Sometimes it is because you didn't update your Skype to the latest version. If you can't log in or use Skype online on your Mac, don't try to uninstall the program manually to fix the issue.
This leaves behind fragments of the program like caches and temporary files. Remnants of a purged app open a new can of worms because of compatibility issues.
Wield iMyMac PowerMyMac's App Uninstaller to reinstall Skype, including previous versions along with vestiges. Skype advises users to try this method above all. Dragging and dropping into the trash causes the issue to persist after installing the latest version of Skype.
Get A Free Trial Now!
Note the Library folder is hidden in Mac OS X v10.7 Lion or later by default. It comes with a Free Trial so you can invoke it for a quick fix like this without paying on the nail. Erasing the program completely prevents compatibility or performance issues associated with other software.
Many cases reported don't augur well with running Skype on High Sierra. It may cause frequent crashes or inhibit calls if you run this macOS version. Perennial problems have compelled users to uninstall Skype from Mac and turn to alternative communication tools.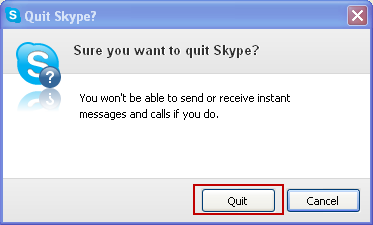 Option #2 Install by Drag& Drop - An Expensive Mistake
Exit Skype by choosing Skype> Quit Skype.
Click the Applications folder and yank your version of Skype to the Trash.
Next, open ~/Library/Application Supportand yank the Skype directory to the trash. The ~ icon stands for your home folder. To locate it, launch Finder, in the menu bar, choose Go> Home.
Important: If you wish to retain chat and call history, skip this step.
Open ~/Library/Preferences and yank com.skype.skype.plist to the Trash.
Launch Finder and enter "Skype" in the search feature.
Offload all the results relocated to the trash.
Hit Ctrl + trash icon, and choose Empty Trash.
Reboot your Mac.
Download and install the freshest version of Skype.
Part 2. Tweak Skype's Audio/Video Settings and Permissions to Fix Error
Inspect Skype's Audio Settings & Permissions
How do I enable Skype on my Mac? If Skype can't connect Mac and you cannot hear the caller on Skype, cross-check that other roots of audio work normally. Just open a file to get an earful. In case of a playback issue in Skype and you can't hear the other person, confirm that Skype links to your speakers or microphone.
Launch Skype and tap the Alt button to unravel the main menu. Next, head to Tools> Audio & Video Settings.
With the setting opened, check the volume indicator under the Microphone as you speak to see the flashlight rise.
If the mic doesn't work on Skype, choose the menu near the Microphone and explore options.
Afterward, confirm the microphone is connected, toggled on, and battery-powered for wireless versions. Lastly, disconnect the microphone and then re-plugin.
To test the acoustic in Skype to ensure it uses the right speakers, choose Test audio from the Speakers You should capture sound in your speakers and headset.
Try to increase volume to the maximum for speakers or headphones.
If the volume is okay, countercheck the menu near Speakers and check for another option to try and then replay the sample sound again.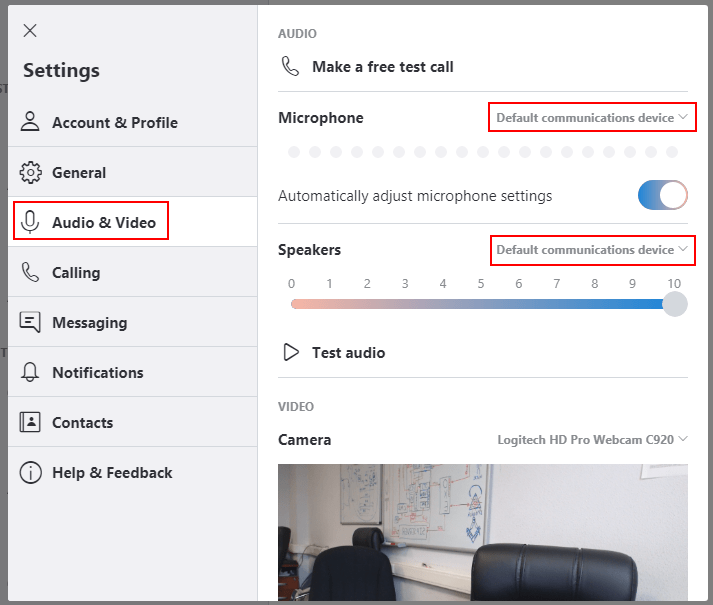 Check Skype's Video Settings & Permissions
Defects affecting how Skype transmits to the camera might cause video blackout on Skype. If Skype can't connect Mac and the Skype video becomes a communication barrier, click video settings via Tools > Audio & Video Settings menu or tap the Alt key.
You should access an image in the box for a properly set up webcam.
Try to unplug and then reattach the webcam for external versions.
Ensure there's no physical obstacle interfering with the camera.
Use the set of options to the right of the Camera section in the settings to pick out a different one if you possess more than one.
Part 3. Other Options to Fix Skype Can't Connect Mac
Intermittent OS X crashes, incompatibility with High Sierra and privacy concerns have seen a Skype exodus to other communication tools. If you want to uninstall Skype, check out below to see its alternatives.
WhatsApp Web
WhatsApp Web is a free Skype substitute with end-to-end encryption and runs on a mobile or desktop platform. No need for subscription or online account creation fuss-just gets your phone number to get started. It's pretty easy to use and less prone to technical hitches associated with Skype.
Viber
Viber allows you to make free voice calls or video on Mac without losing a sound. It also supports calls via mobile phone number making it convenient in a cellular-driven world. It's a suitable option for users banishing Skype for a simpler alternative when Skype can't connect Mac.
Talky
Talky is a browser-centered chat that is theoretically a web service without the installation of software. You can effortlessly set up a chat conference with up to fifteen participants. It packs quite a punch for collaborative communication without overheads.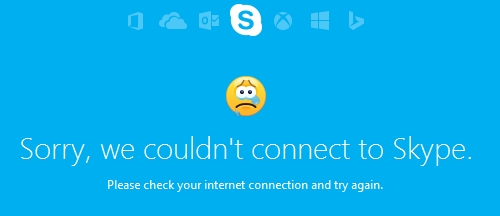 Part 4. Conclusion
When Skype can't connect Mac issue grabbed the headlines, the company's engineer retreated in the coalface and proposed two solutions. You can either uninstall and reinstall or suspend the anti-virus firewall before running Skype.
Most users have invoked a precision-engineered tool like PowerMyMac to wipe away all traces of the program and prevent errors in future installations.
Get A Free Trial Now!
Always check for updates to steer clear of software conflicts. New versions of Skype-like apps could also trigger the bug. Another mistake is installing Skype web plugin incorrectly.
Did we solve your problem? Whichever outcome, we're willing to share more insights through our discussion forum below.