You found a file with .7z and on your Mac, what and how do you use it? To begin with, a .7z file is a 7-zip archive format, which can be thought of as another archive file. Mac OS X doesn't know how to process those files by default, but it isn't much because there is a freely available app which opens the .7z file with easy access to extract the 7zip for Mac and get to the content. We will help you to learn about how to open 7z files on Mac, which are fast and easy. It is a simple step.
Contents: What Are .7z Files?How to Open 7z Files on Mac Efficiently (Recommended)How to Open 7z Files on Mac Using UnarchieverOpen 7z Files on Mac with Unarchiver OnlineConclusion on How to Open 7z Files on Mac
What Are .7z Files?
All 7z files are 7-Zip file archives, similar to other old compressed archives such as ZIP and RAR. The algorithms that are used in file compression are mainly different from these other formats. The Compression Algorithm can dramatically reduce large files, such as high definition video, to make it easier to share or to store for longer periods. As with other files in the archive, 7z can also be encrypted for additional protection with a password. A 7z file's total size is primarily dependent on the total number of data and the amount of compression used, but a 7z file will never be greater than the sum of its content.
So how to open 7z files on Mac or unzip files Mac? If Windows users are able to access 7z files with the native 7-Zip decompression utility of the format, there is no official Mac version for the program. However, Apple enthusiasts don't need to despair: A great many compression apps on the OS can open up the 7z format, most of which are free. These apps can also compress your Mac files in a 7z file and open other archive formats in addition to decompressing these files.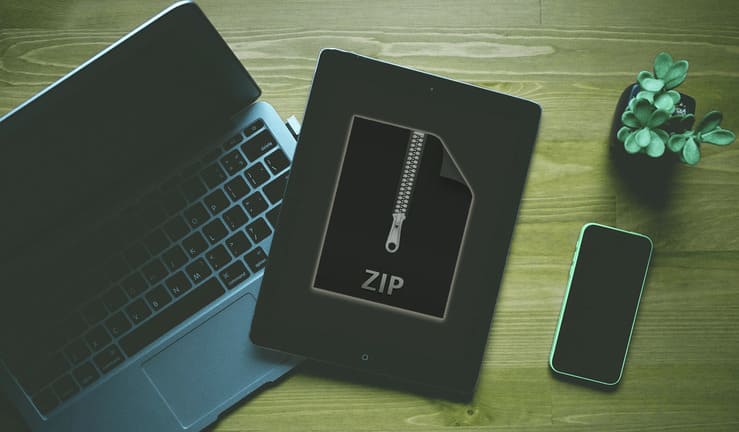 How to Open 7z Files on Mac Efficiently (Recommended)
iMyMac PowerMyMac is a Mac app designed for all-in-one software. You can have it all in one go: a Mac cleaner, an unarchiver file, a display monitor, an app uninstaller, a secret keeper, etc. Make your Mac easy to control. You can very intuitively view the status of your Mac. See for instance how you use the CPU, how memory is used and how hard drive space is used. It is scanning your Mac in detail. This cleans photo junk, outdated backup for iTunes, unnecessary email attachments and system junk. Clean the waste bin and remove the old and large files with a single click. Most often, the duplicate files can be scanned to enhance preview and delete.
Get A Free Trial Now!
Tip: The current version does not support the following function temporarily, but a special software that supports the following function will be released in the future.
Let's see how to open 7z files on Mac with iMyMac PowerMyMac:
1. Select Unarchiever
Choose Unarchiver in ToolKit after checking your Mac's running status.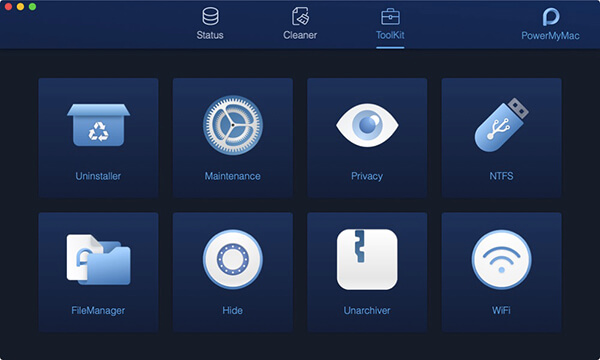 2. Select the Files
Drag your files directly to the blank site left of the compression path or navigate through files to select a file.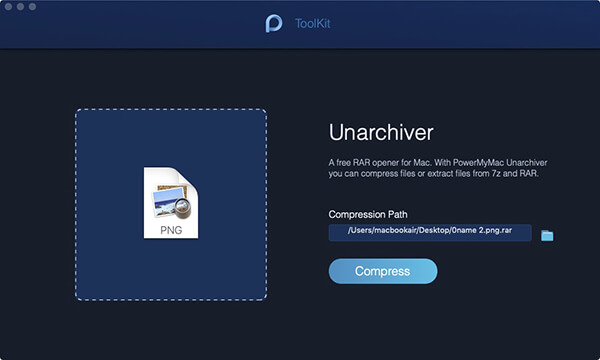 3. Compress the Files
To begin compressing your file, press the Compress button.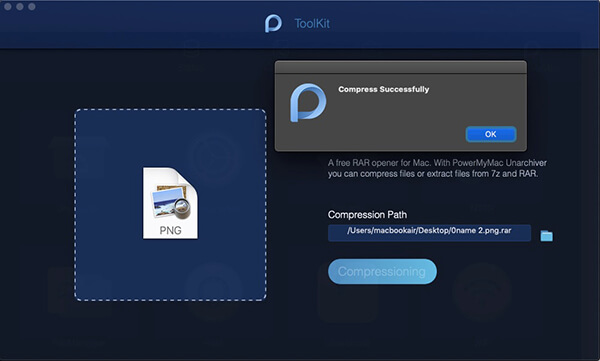 4. Decompress Your Files
You can also drag your files directly into the blank website on the left or browse the compression path files to select the file if you want to decompress your files. To execute the command, then press the Decompress button.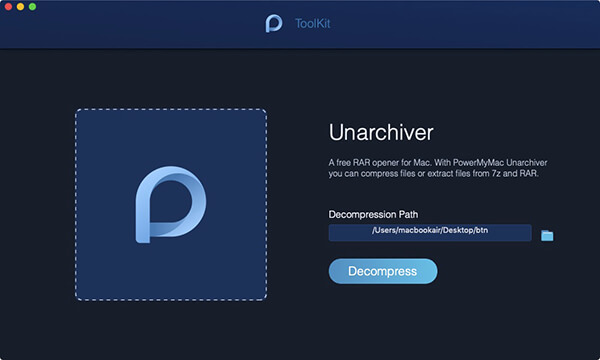 A notification will appear after the process is completed.
But as you have PowerMyMac installed on your Mac computer, it is not necessary to follow the above steps to compress rar.or alternatively 7z. files. If you are saving the rar. Or 7z. Otherwise, A blue P icon, the same as the PowerMyMac, will be shown on your Mac files. You can transform the files automatically into the zip by double-clicking. Is that incredible? Yes! Yes! Yes. You can open and see the rar. and 7z. directly on your Mac.
How to Open 7z Files on Mac Using Unarchiever
1. Download Unarchiever
Go to App Store and download Unarchiever Mac.
2. Begin associating files
Start Unarchiver and you will see a list of file associations, let Unarchiver to associate the .7z files.
3. Begin the process
After Unarchiver's .7z is associated to your Mac, you can double-click any .7z file, open and uncompress as any other format on your Mac, or you can run Unarchiver and drag and drop .7z files into your utility.
4. Finish the process
Complete 7z decompression before trying to open or interact with the files extracted
That's all, now you can always open the 7z archive files on the Mac.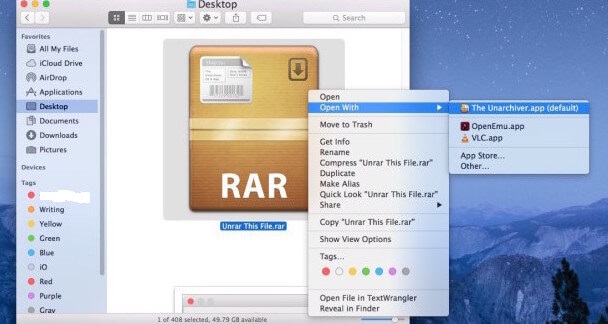 Now that you've installed and combined The UnArchiver with 7z 7-zip files, just start the 7z archive by double-clicking on it. It's opened inside the UnArchiver to unpress the original 7z file at a single location and then exit the application automatically once you're ready. You can open the Unarchiver directly and open the file directly via Unarchiver to extract it. Aside from this, you can also choose Keka Mac to extract 7z files for Mac.
Open 7z Files on Mac with Unarchiver Online
If you prefer online tools to open your 7z files, there are some online Unarchiver Mac tools for you:
Archive Extractor
ezyZip
Unzip-online
These online tools are easy to use and have similar steps, take Archive Extractor as an example, follow the steps on how to open 7z files on Mac with it:
Go to the website: https://extract.me/
Select Archive Extractor and choose your 7z files from your computer.
It will start to unzip your 7z files and you just need to wait for the process to complete.
After compressing, download them to your computer and you can open them now.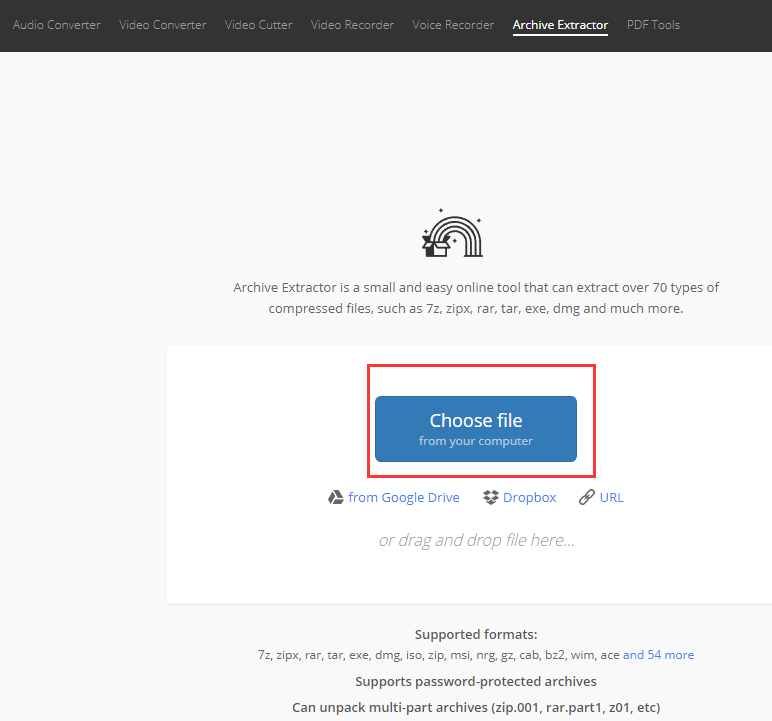 Conclusion on How to Open 7z Files on Mac
Due to the strong compression of 7zip archives, a large 7z archive can be extracted for a short time and you will not be surprised if the 7zip expands into something much bigger than its original file size. This is normal, just make sure that you have enough space for the uncompressed data.
Unarchiver is also a very popular way of opening archive formats of all kinds on Mac. Unarchiver is previously mentioned as an alternative for opening and unwrites RAR files in Mac OS and it basically lets you open any imaginable format of the file you might experience and whether it's coming from a mystery source, or from a computer running Mac OS X, Windows or Linux. It is a good addition to any Mac software toolkit because it offers broad flexibility and free costs.
Sometimes you have to open 7z files and are feeling inconvenient with the process. Thankfully, stand PowerMyMac to solve the problem. After all, if you will only need some time to open this type of file since it will be automated, you never have to reopen it again. And when you find that it is a little too difficult to keep yourself in a MacBook Pro, you are always welcome to try to make your lives simpler, easier and more convenient with PowerMyMac.