Google Earth is a free Google software that lets you "travel" across a virtual globe and sees the Earth through high-resolution visuals and satellite photos. In particular, Google Earth has "everything in the globe." However, some Google Earth users on Mac OS X have reported issues lately with the most recent upgrade. For example, after updating to the most recent Google Earth, the names of localities do not appear.
Google Earth Maps was also having issues for specific users. That is why the staff have been suggesting to uninstall Google Earth Mac with this occurring problem. The application loads all but the map, leaving users with a black screen with red boxes, yellow borders, and a black screen. In this article, we will be able to go through how to uninstall the app thoroughly.
Contents: Part 1. Uninstall Google Earth from Mac ManuallyPart 2. Common Problems Encountered in Manually Uninstalling Google Earth MacPart 3. Uninstall Google Earth on Mac AutomaticallyPart 4. Conclusion
Part 1. Uninstall Google Earth from Mac Manually
On a Mac, deleting Google Earth involves the same procedures as uninstalling any other software. You must first remove the app file, followed by the Google Earth cache and other service files. Let's look at these steps in detail on how to uninstall Google Earth on Mac manually.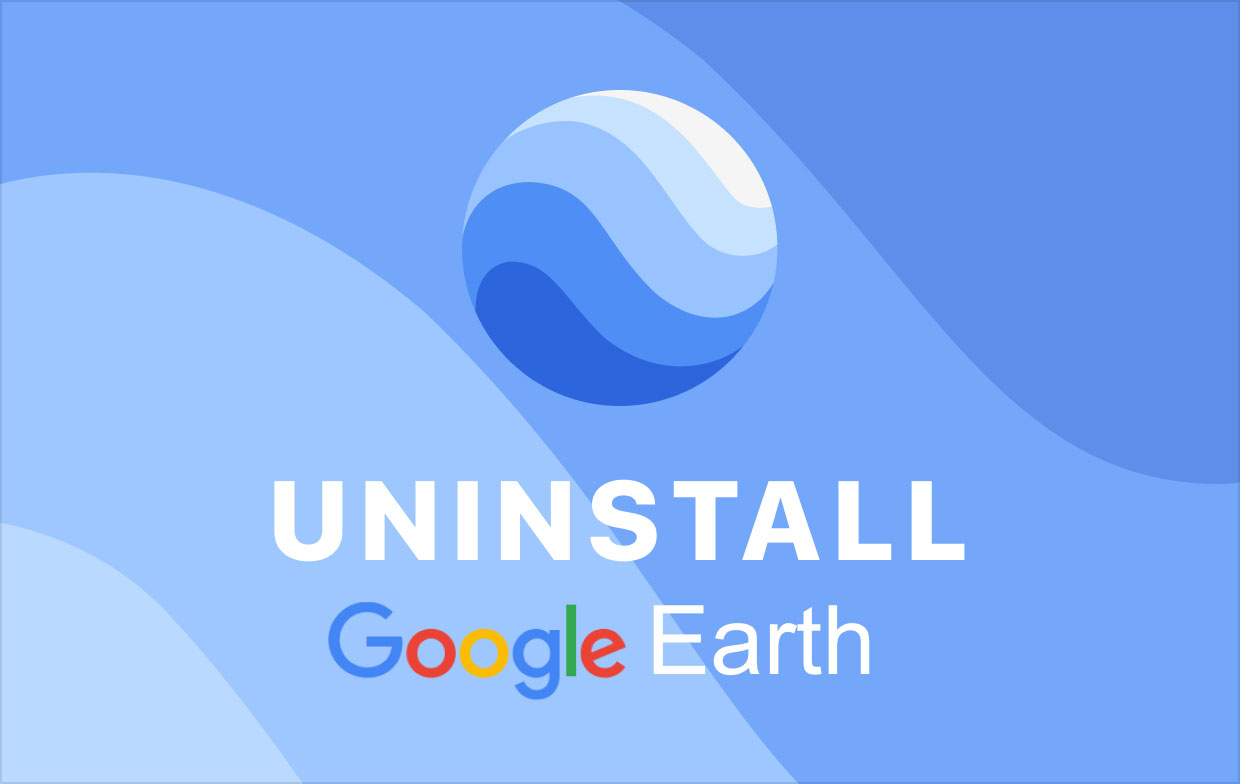 Go to the Applications folder in the Finder. Locate the Google Earth executable file there and Move to Trash.
Now, let's search for all Google Earth's service files. Apple saves them in the Library folder by default. To access the /Library directory, press Command+Shift+G on your keyboard.
Then proceed to the Application Support folder and delete the subdirectory for Google Earth.
You'll also discover various directories in the Library, such as Caches, Cookies, Containers, and others. The service files for specific programs may be scattered over many directories sometimes. As a result, we suggest that you look for unnecessary Google Earth files in the following locations:
~/Library/Application Support/…
~/Library/Logs/…
~/Library/Preferences/…
~/Library/Caches/…
~/Library/Containers/…
~/Library/Cookies/…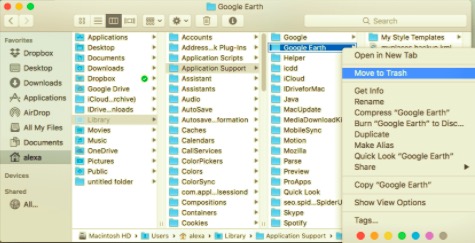 When removing service files, please be cautious. Delete just the files that are connected to the Google Earth app. Make sure not to include the files not related to Google Earth because it may cause malfunction to other apps installed on your Mac.
Go into the Trash folder and Empty Trash as soon as you've found and removed all of Google Earth's service files.
And that is how you uninstall Google Earth on Mac manually. For an easier way to delete the app, the third part of this article will introduce a tool for you to use.
Part 2. Common Problems Encountered in Manually Uninstalling Google Earth Mac
Uninstalling programs on Mac OS X is typically seen to be simple and straightforward: you can simply delete programs from the Applications folder; or drag and drop a program to the Trash; and for apps obtained from the App Store, you can uninstall them directly from the LaunchPad. Even better, some Mac app suppliers include built-in uninstaller tools to assist you in removing background components.
To completely uninstall Google Earth on Mac, you'll need a basic understanding of the Mac OS X file system. Otherwise, you run the chance of your Mac failing or experiencing other issues. And that is why Apple made the Library folder on your Mac hidden. The most common Google Earth uninstalling issues are as follows:
Google Earth can't be deleted via Launchpad (Only Apps downloaded from App Store can be uninstalled from Launchpad).
Data, files, shortcuts, and icons linked to Google Earth for Mac have been discovered in your Mac's later use.
Part 3. Uninstall Google Earth on Mac Automatically
Many individuals, in fact, don't want the program removal on their Mac computers because it is so complicated and inconvenient, whether it's to uninstall Google Earth or other installed apps. Using specialized software tools intended to remove applications on Mac is considerably more manageable.
If you want to conserve time and energy removing Google Earth, or if you're having difficulties eliminating it to the Trash, or if you're not sure which folders or files are associated with Google Earth, you may use an efficient uninstaller tool. You may download this tool named PowerMyMac to accurately uninstall Google Earth on Mac and its associated files with just a few clicks.
Get A Free Trial Now!
The specialized uninstall tool may automatically take the user's place in conducting application removal, and it will not leave any remaining issues after the uninstallation on your computer. Here are the steps on how to use PowerMyMac:
Download PowerMyMac, install the app, then launch it.
Click the App Uninstaller, press the Scan button to start it from scanning all installed apps on your Mac.
On the left side of this page, the list of all installed apps will appear after scanning. Find Google Earth from the list, or you can type it on the Search box located in the upper right corner.
Click the app, and select all of its associated files on the right side of the page. After selecting all the unwanted apps, click the Clean Then, all of the selected items will be deleted.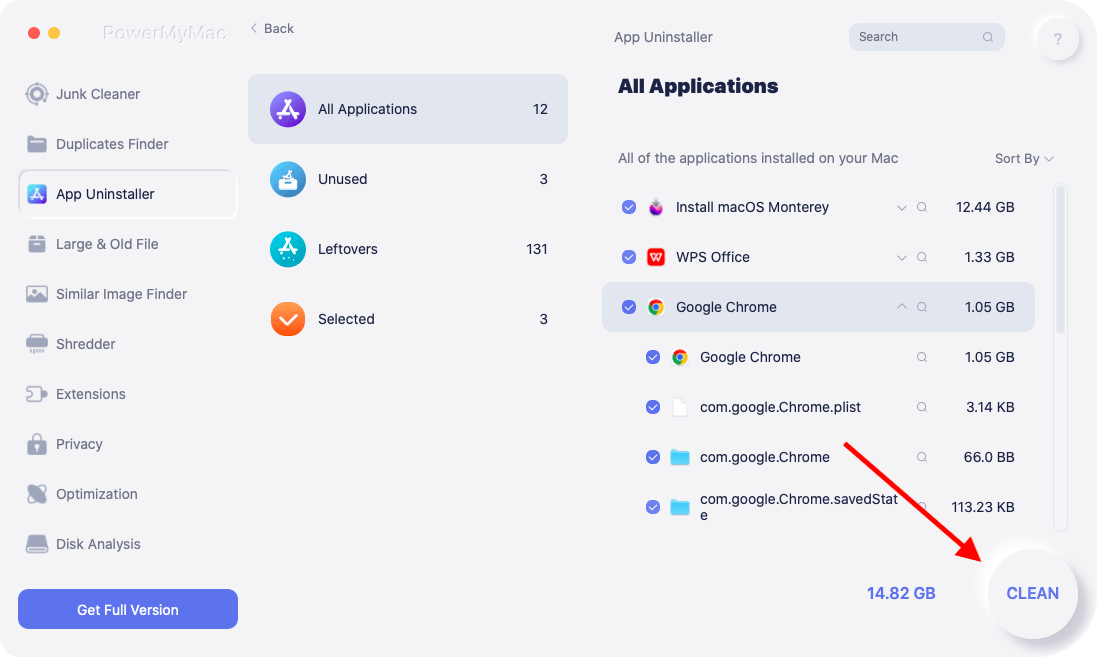 A "Cleanup Completed" pop-up will appear and indicate how many files were cleaned and how much space is available on your hard drive at the moment.
Part 4. Conclusion
Manually uninstalling Google Earth may be effective to some people. However, the new tool enables you to get rid of Google Earth once in a while in just three easy steps. Thousands of people have left positive feedback after trying to uninstall Google Earth on Mac, with many of them perhaps becoming trapped in the process. Not only is it simple to uninstall an undesirable application on a Mac, but it also solves the problem in a safe manner, so you won't have to worry about your computer's security once you've tried it.
Get A Free Trial Now!
You can uninstall the program in any method that is most convenient for you. The only thing to keep in mind is always to erase the remnants of deleted programs to avoid filling your hard disk with useless files.