Uninstalling an app does not seem to be easy as it sounds like due to uninstalling an app or software does not remove its related files and you have to do it manually. So, we have listed some best uninstaller for Mac in 2022 in this post that could help you to uninstall the apps properly.
The list of the top 8 Mac uninstallers all have the same feature and goal to help you uninstall an app as easy as it could be, and they have other functions as well that you can take advantage of. Let's move on to the details below.
Contents: Part 1. What Is the Best App Uninstaller for Mac?Part 2. How Do I Completely Remove An Application from My Mac?Part 3. Conclusion
Part 1. What Is the Best App Uninstaller for Mac?
On this list, we will show you how we ranked from the features, cost, and effectiveness, though our views might not be the same as what you prefer, use this as a guide instead and choose depending on your needs and ease of use.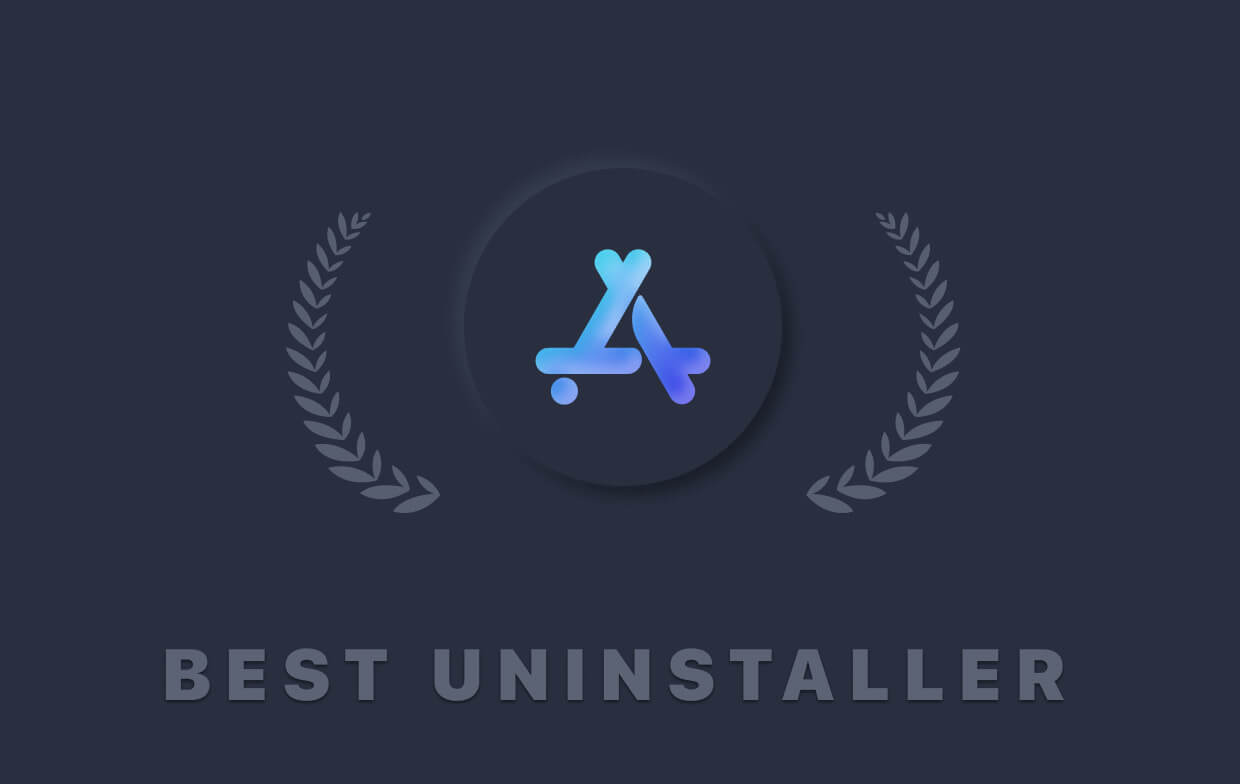 iMyMac PowerMyMac: Best Mac Utility to Remove Apps Completely
iMyMac PowerMyMac does not only help with uninstalling some unused apps and software, but it can also help you improve the speed and performance of your Mac since it will help you clean up files to free up some space on your storage.
It is also a smart tool that scans your Mac automatically and identifies the items that you can remove and what it sees as junks like broken files and duplicate files on your Mac but at the same time, it gives you full control by its review feature.
It helps you maintain your privacy since you can clean up your browsing history, add-ons, and extensions on all of the browsers that you are using in case you are using more than one browser. So it is ranked in our best uninstaller for Mac list.
Get A Free Trial Now!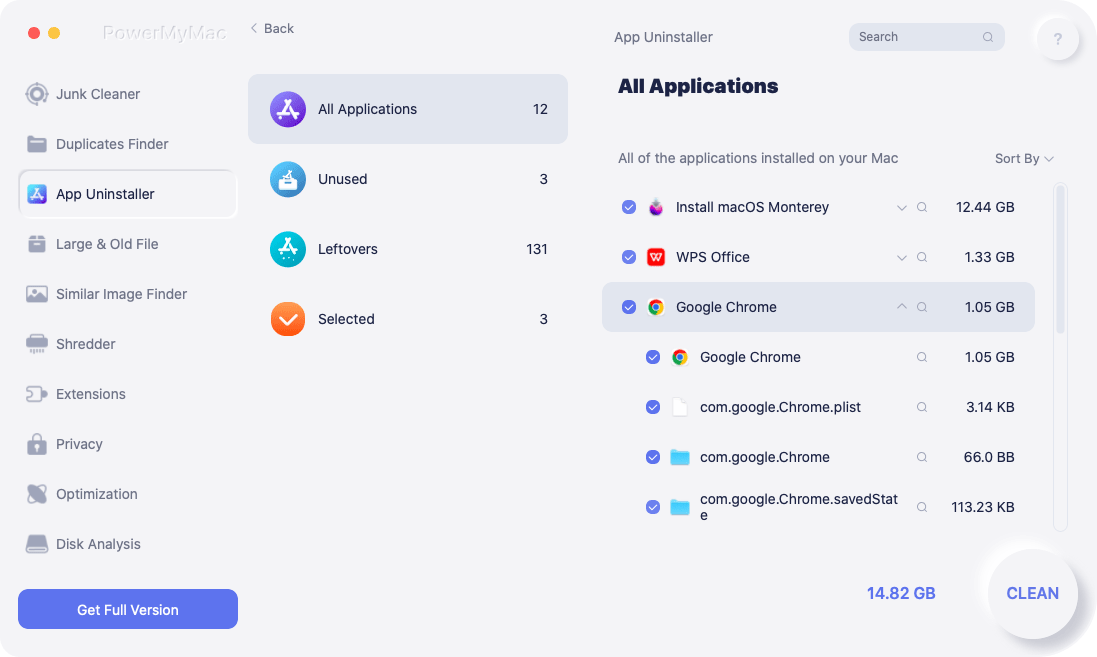 Features:
Uninstall apps and software together with its related files, it will scan your library automatically
Clean up your junk files such as System and User Logs, Mail Junks, and iTunes Junks like incomplete downloads and broken files
It can show you the duplicate files that are taking up some space on your storage like the same files but the different formats, ex. Your CV (Curriculum Vitae) that you have a word document format and pdf format but the same content
It can scan your large and old files that you might already forget and remove from your storage, Similar Image finder can help you scan your photo library so you can delete those images that are look-a-likes
Its privacy feature as well can prevent your Mac from being infected by malware from the websites that you have visited
……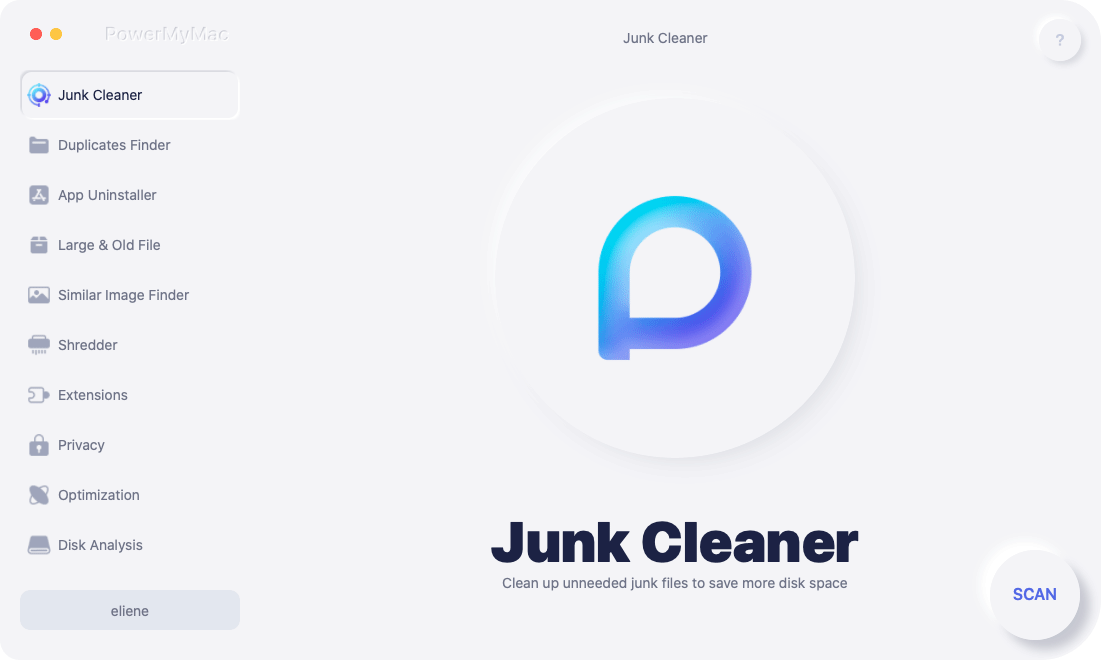 Trash Me: Smart App Remover
On the off chance that you need to uninstall applications on Mac, Trash Me is another incredible best uninstaller for Mac to pick. The application can remove apps from Mac alongside all its hidden files, caches and preferences. At whatever point you drag an app to Trash, this app remover will offer to do a clean uninstall, if you have empowered Smart Detection include.
Trash Me likewise advises the client when your Trash is full, and you can purge it by tapping the notification button. Also, it encourages you to find and delete junk files to recover some space on your Mac.
Key Features:
Deal with your most loved applications and store their permit key and enlistment data with it
Smart Detection will help you uninstall applications alongside all its related documents
Drag and Drop an app to check all the related documents and snap Delete to uninstall the app
Delete cache to fix some errors and free up space
Smart Mac Care: All-in-one Mac Cleaner
It is an all-in-one best uninstaller for Mac to clean and improve your Mac. Uninstaller is most likely the outstanding feature of Smart Mac Care. Beneath the module of the uninstaller, you can find a good pace application that you are not utilizing for quite a while. This allows you to erase applications that are pointless to you. Aside from this, Smart Mac Care encourages you to expel garbage documents, log records, remaining records, reserve documents and the records on Trash.
It accompanies diverse deep-seated modules and enhances your Mac, includes Duplicate locator, Deteriorated Downloads, Initializing Items, and the sky is the limit from there. This type of Mac Uninstaller likewise furnishes you with program security from malware.
Features:
Uninstalls apps with its data and folders to give more space on your storage
Finds and Deletes copy documents which permit you to utilize the extra room proficiently
Ensures your Mac against different types of malware and different viruses
Removes junk files, remaining records and unnecessary files to recover storage on your Mac
Hazel: Mac App's Organizer
Hazel is another best uninstaller for Mac with the ability to remove unneeded apps and junk files for good. Another tool with a scope of potential uses, Hazel lets you make condition-based that can automatically do some actions for your Mac.
This is helpful for organization, picture naming, preserving, and for the most part keeping your work area clean. Be that as it may, this capability sparkles when you have to dispose of apps for good. It lets you set up guidelines for your trash, guaranteeing that records don't sit in the trash bin for a long time and occupy a room on your drive. You can arrange the app to automatically empty your trash bin if it reaches your preferred amount or size or deletes apps depending on their installation age.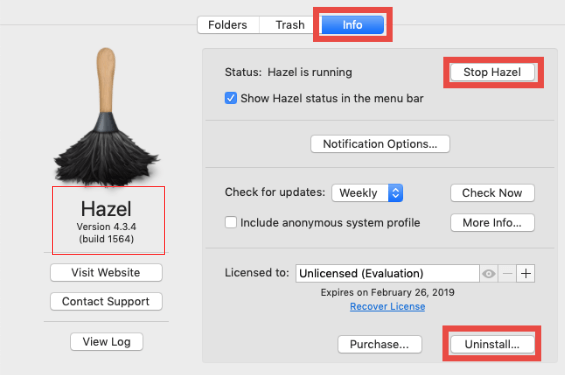 Features:
You can uninstall apps together with its related files and support documents
One of its cool features is you can set it up to automatically function to delete your trash bin when it is almost full
It also helps you with archiving and files organization like decluttering to save some space
TuneUpMyMac: Advanced Uninstaller for Mac
Another best uninstaller for Mac power-stuffed with fundamental highlights to advance your Machine, TuneupMyMac is one proficient application uninstaller for Mac. With its Uninstaller genius, it can audit your applications installed on your Mac and erase the undesirable ones effortlessly.
Also, you can deal with your Login Information, erase Duplicate documents, Old downloads, huge records, and other garbage to lighten the load of your Mac's storage. To clean out the junk and sorting out information won't just give you additional space on your storage yet will likewise upgrade the speed of your Mac.
It doesn't have a most recent update that may impact your Mac's performance but it's still good for cleaning up some files for your Machine.
Features:
Uninstall apps together with folders and files to salvage some capacity on your storage
Shred your private information to make those removed records unrecoverable
Oversee and delete the history of your browsing and treats to maintain your security intact
Evacuate old iTunes backups, Past downloads, Mail attachments to get more space on your Mac
CleanMyMac X: Standout Mac File Remover
CleanMyMac X is a standout Mac file remover among other Mac uninstallers that can assist you with removing files. Beneath uninstaller include, It allows you to reboot an app without uninstalling and installing. In addition, this Mac cleaner also has astonishing highlights which can assist you with keeping your Mac advanced.
CleanMyMacX's Updater feature has an alert feature to remind you when there is an update to keep the security of your Mac. It also has a Cleaner wherein you can delete junk files to free up some storage on your Machine. So it's in our list of best uninstaller for Mac.
Features:
Clean up all of the undesired files, be it caches records, unwanted pictures, mail downloads, iTunes back up
Helps your Mac stay protected from malware and gives you privacy on browser
Oversee Login Items and helps you with Launch Agents so it could lessen the added work in the system
Erases Large and past files to regain some space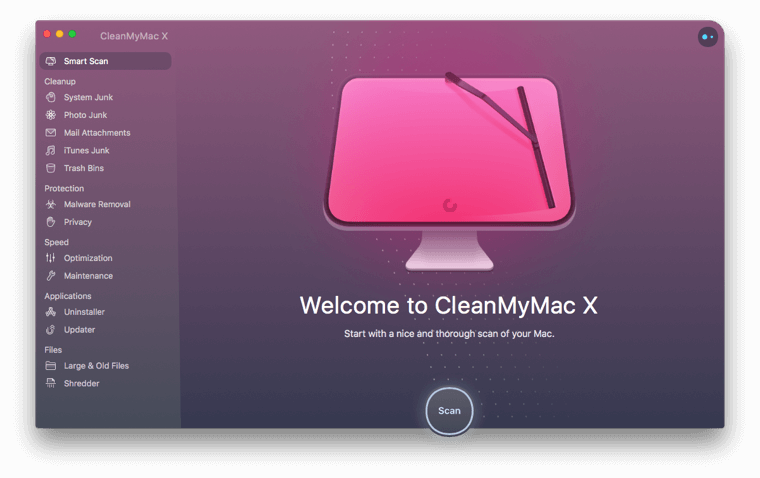 AppDelete: Great App Uninstaller for Mac
AppDelete is one of the best uninstallers for Mac to remove apps on your Mac. This App Uninstaller for Mac could likewise remove Shortcut icons like widgets, Settings panes, modules, and screensavers. Besides, the application likewise disposes of the remaining documents of the erased apps, not only to free up some space it can also to prevent some issues in the future.
The app accompanies a straightforward platform and easy to understand. AppDelete's brilliant calculation assists with discovering documents quicker to complete your work right away. With the ongoing update, the application presently accompanies extra highlights, for example, Application Reboot, Clean Up Logs, and additionally now shows Library.
This uninstaller for Mac with Trash Tracking in which at whatever point you put an application to Trash, AppDelete realizes it is about time to do the work.
Features:
Uninstall apps together with its related files and also lets you reset an app
Power Clear Trash to delete unwanted files
Finds and erases all documents with the hidden files along with removing in Launchpad
It also has a sorting function for you to easily locate the items that you would like to delete
One of its great features it has an undo option if you accidentally deleted an app or file
AppZapper: Apps & Files Dragger
It utilizes the drag and drop include, in which a classic method for uninstalling apps alongside it helps records instantly. Drag unwanted apps to AppZapper, it could actually discover all the related documents and empowers you to erase it with a tick.
All things considered, this isn't the main component that accompanies this application remover. It accompanies a Shot List include, that will allow you to see all applications that are in Mac. Beneath this rundown, you can choose an app and verify most of the related records and snap Zap to migrate them to junk. In addition, On the MyApps Module, this best uninstaller for Mac saves your information for paid applications.
Features:
Move and Drop icons to totally erase an app together with records in a matter of moments
Let's you go through your apps and choose which you need to remove on your Mac
You can save information for the paid apps
This application is basic and accompanies a natural interface
App Cleaner and Uninstaller: App Reset Helper
One great best uninstaller for Mac, a cleaner, and Uninstaller is a great device to uninstall apps on your Mac securely. Besides, it can delete a collection of data, Application support documents preferences to save up storage.
This App Cleaner can likewise remove unwanted files and lets you reset the app. It can also delete related files from the uninstalled apps and also helps you with the extensions that are on the browser. Also, assist you with programs for the startup. It can assist you with removing screensavers, plugins, and widgets.
Features:
Uninstall apps and its cache, support files, and related documents
Reset the application to put it back like it is the first time you installed it
Turn off or conceal the agents that are for launch, Initializing Items, and some extensions
Part 2. How Do I Completely Remove An Application from My Mac?
Since you have gone through the different uninstallers for Mac and they are the most downloaded apps by far we strongly recommend using the ranked one Mac app uninstaller which is the iMyMac PowerMyMac.
You might have compared it to the other uninstaller apps and iMyMac PowerMyMac has the most number when it comes to features and benefits. To use this best uninstaller for Mac to remove apps from Mac completely, follow the steps below:
Get A Free Trial Now!
Download and Launch iMyMac PowerMyMac from imymac.com
Select the App Uninstaller Module on the left side of the screen > Press Scan
Allow for the tool to scan the apps that you have and its related files
On the left side it will show the list of the apps then browse through it
The right side of the page will show you the app's related files
Click on the Clean icon at the bottom right of the page
A page summary will show how much of files were deleted and your new storage
If you wish to delete another app, repeat the steps from 1-7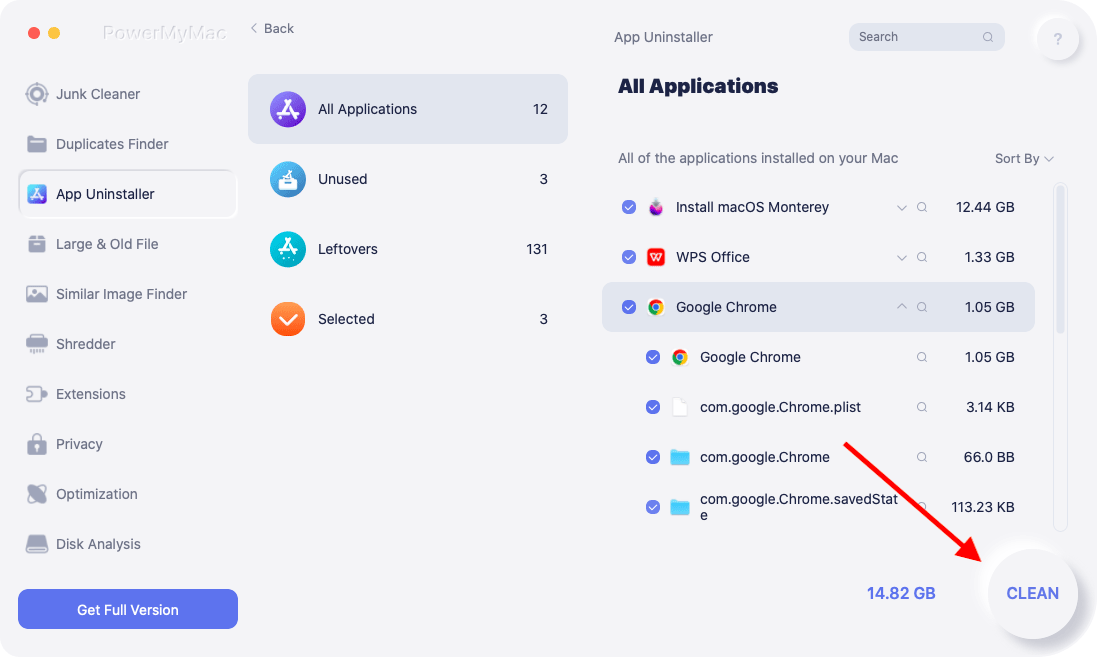 Part 3. Conclusion
We have listed a couple of best uninstallers for Mac and they are all safe to use, though we might remind you that it is not somehow advisable to use an app that stores your financial information especially when you purchased an app.
It will always depend on your comfortability and ease of use when you choose software that is perfect for you. We highly recommend using iMyMac PowerMyMac due to it does not only have the uninstaller apps, but it also has a lot of features that you can utilize as well to optimize the performance of your Mac.