Uninstalling Undertale is really just one example of a situation that may cause a lot of problems for users; thus, the question arises: what is the best way to get rid of the game on a Mac, given that it is common knowledge that removing games from a computer can often be a difficult task?
Following this, we will discuss some efficient uninstalling approaches that we will be using to uninstall Undertale on Mac. To make sure that users do it correctly, they should read and follow the instructions below.
Contents: Part 1. How to Automatically Uninstall Undertale on Mac?Part 2. How Do I Manually Uninstall Undertale on Mac?Part 3. What is Undertale?Part 4. Conclusion
Part 1. How to Automatically Uninstall Undertale on Mac?
There are several highly developed software uninstall services available on the internet, and they will assist you in handling the software removal instantly. In addition to the most traditional method for removing applications from the Mac, there seem to be much more good alternatives available to assist you in completing the removal process in a manner that is more effective.
iMyMac PowerMyMac is among the expert uninstall tools on Mac OS X that really can assist you to uninstall Undertale on Mac fully without causing any additional problems. If you use this program, you won't have to worry about any complications.
After the program has been started, go to the homepage and choose App Uninstaller from the list of options.
Select the SCAN option in the menu to do a search that will look through all of the programs on your system.
Select Undertale or any other programs that you do not want to use going forward, and then confirm your selection.
To get rid of everything, including the files that are attached to it, you need to click the "CLEAN" button.
When it is done, the screen will display the words "Cleaned Completed".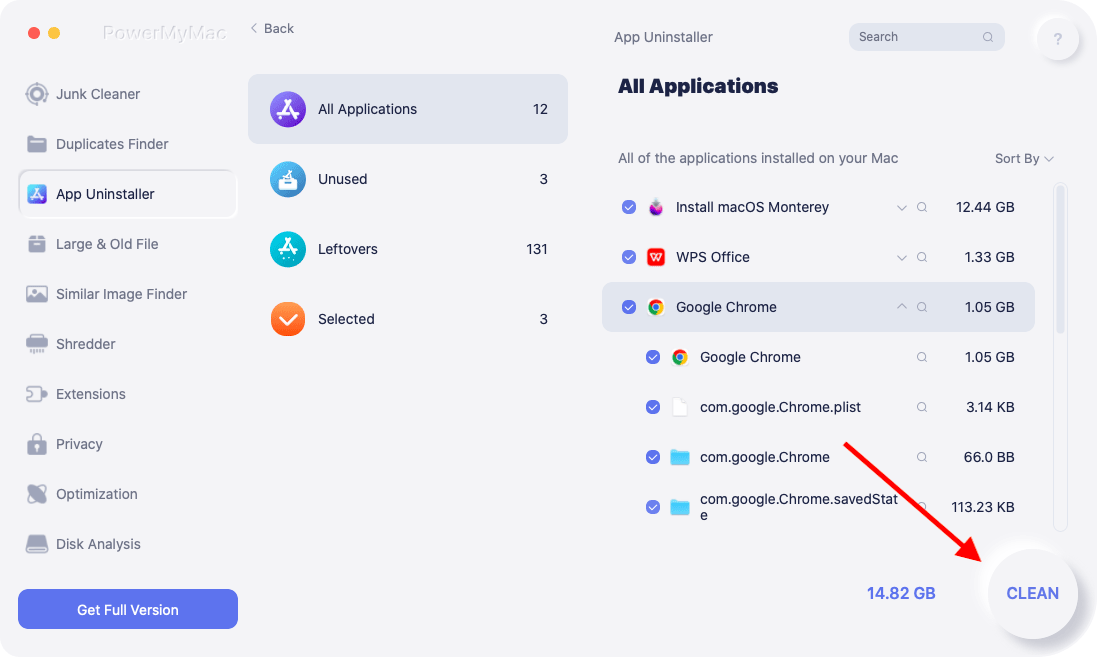 With this powerful uninstaller, you can easily remove Powerpoint, and Word belonging to the software that always generates superfluous files from Mac easily.
Part 2. How Do I Manually Uninstall Undertale on Mac?
How to Manually Remove Undertale from Mac?
Users have the option, with the Windows operating system, of deleting files manually by dragging them to the Trash folder. However, in Mac OS X, performing this task would not only aid you in removing a file; it will also remove software from your device. Accordingly, you have the option of removing Undertale from your computer in the following manner:
To begin, close the application if it is currently active by right-clicking on its icon in the Dock and then selecting "Force Quit" from the context menu.
After selecting Go and Applications from the drop-down menu, navigate to the Undertale option.
The icon for Undertale should be dragged towards the Trash, so if prompted, you should provide your credentials.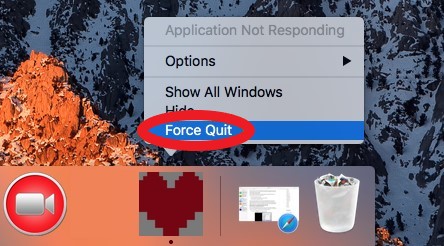 Following that, the application package for Undertale would be removed from the Mac so that you can uninstall Undertale on Mac. If you want to remove it completely, right-click upon that Trash icon, and select the Empty Trash option from the context menu.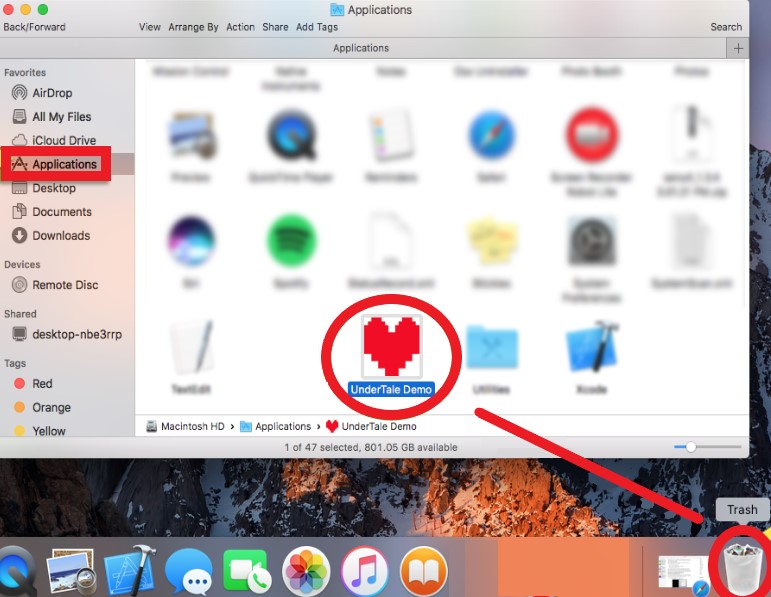 Even so, this doesn't really mean that it's been completely removed from the device. That's because, in addition to the app's package, those certain files of Undertale were being kept in those other locations on this device.
Users will need to take extra action to eradicate these files from the computer, as they were not a part of the previous removal process and therefore were not influenced by it.
These are various file kinds that have been saved in the specified directory on the library; hence, you will first need to launch the library and then manually remove all of these items from their respective subfolders within the library. There are a few other methods to access the library folder:
After that, choose Go and then Library.
Hit the Go button, then choose Go to Folder..., and input "~/library/," and thereafter select the Go button again.
The list below is the most commonly used file types found in Undertale, each of which may be found in a different position inside the app's package:
/Caches/
/Logs/
/Applications Supports/
/Preferences/
/Cookies/
Navigate to these directories to look for components that are connected to the app, and then remove those items from there.
If you delete all of the individual files that belong to Undertale that are located in these directories, you will be able to uninstall Undertale on Mac entirely from your device.
How to Delete Undertale Save Data on Mac/Windows?
On Windows, type in %appdata% into the search field, and then click enter on your keyboard. This will take you to appdata>roaming, at which point you will need to choose AppData from the menu seen at the upper of the screen. Scroll all the way down, then double-click UNDERTALE. Delete each and every file included inside the folder.
On Mac OS X, the SAVE data for Steam and DRM-free versions of Undertale may be found at ~/Library/Application Support/com.tobyfox.undertale. Delete all the files; then you're good to go.
Part 3. What is Undertale?
Toby Fox, an independent game developer, is the creator of Undertale, a role-playing game (RPG) that is interoperable with both Windows and Mac OS X and it can be loaded and enjoyed on any platform. Undertale also is referred as UnderTale or UNDERTALE.
Whenever downloading or running the gaming program on a device, it is extremely normal for users to run into an issue, and the following are the problems that players most often have with Undertale:
After installation, they are not able to play the game.
When attempting to play a game or launch the PC, error codes are shown.
The application cannot be started and closed in a seamless manner.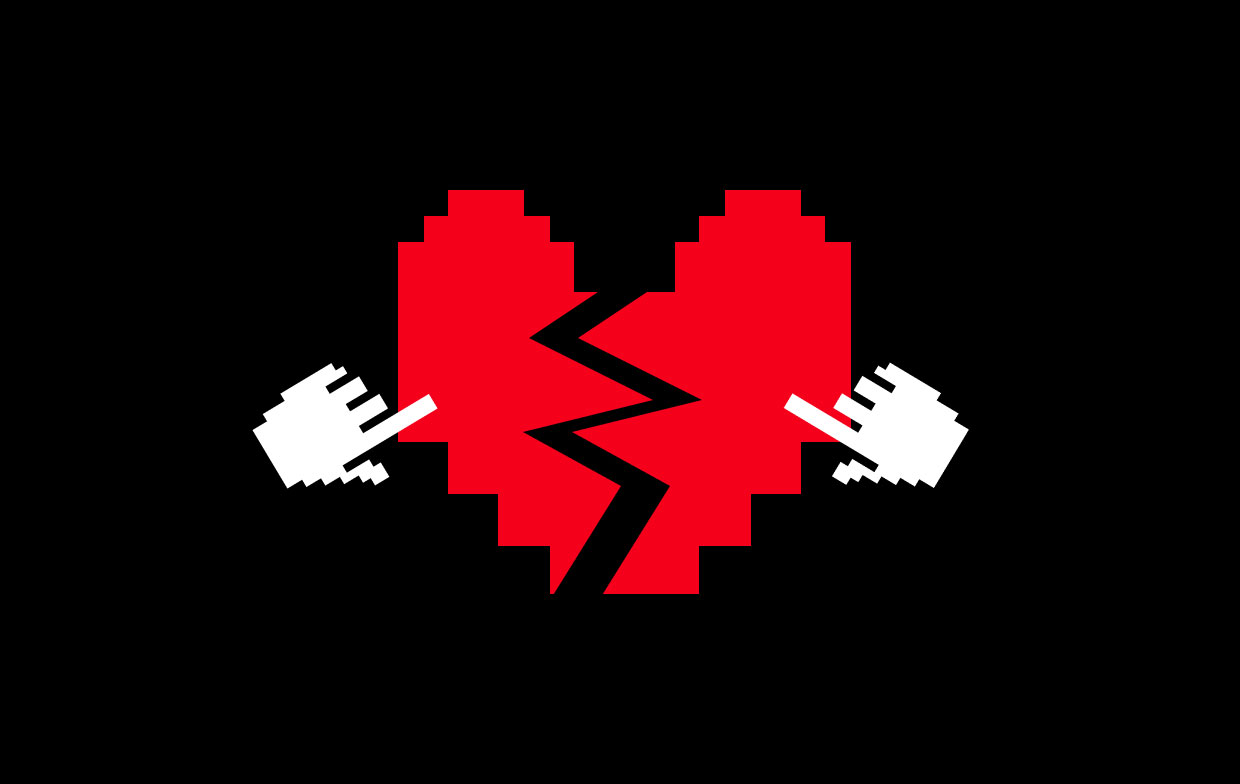 In terms of fixing these issues on the device, the first step, which is to uninstall the program, is the one that is used the most often and yields the best results. On the other side, since it's a new product that is accessible online and because many users are not acquainted with Mac OS X, it is possible that the majority of these individuals will not know what to do if they are unable to uninstall Undertale on Mac.
Part 4. Conclusion
For many ordinary Mac users with little technology experience and knowledge, fully uninstalling a game or resolving an issue that arises during the uninstallation is difficult. Therefore, it is highly suggested to read the guide if ever you have decided to uninstall Undertale on Mac and you will find that the professional app uninstaller of PowerMyMac is the best tool to use.