Disk space is the space that we place all of our information, pretty much your programs, apps, user preferences, documents, videos, music, and so much more. At present, the Mac still has a limited hard drive that can be filled up easily. In case you fail to efficiently clean your hard drive, you will sooner or later receive the "Your disk is almost full" error. So how to clear disk space on Mac?
Although you can free up space by removing files and elements that you have downloaded, it will not get you far. Remember that majority of the space on your Mac can be freed up by clearing temporary files, language files, attachments, duplicate files, or emptying the content of the Trash cans.
Here are a variety of ways on how to free up disk space on Mac, just keep on reading to learn more.
Contents: Part 1. How Do I Free Up Disk Space on Mac? (Quickest Way)Part 2. How Do I Clear Storage on My Mac When the Disk is Full?Let's Wrap It Up
People Also Read:How to Make Room on Mac Effectively

Part 1. How Do I Free Up Disk Space on Mac? (Quickest Way)
So, how do I free up disk space on my Mac to make it run faster? There are quite a few ways to really clear out your disk space, and all of them can be quite a bit of trouble or time-consuming.
iMyMac PowerMyMac
has a variety of tools that you can use to free up disk space on your Mac. The software is dependable and highly-efficient. It also boasts an array of tools to help clean unwanted files as well as optimize your Mac. Let us take a close look at some of the tools that you can use to free up disk space on your device.
Get A Free Trial Now!
Junk Cleaner. This tool is used to clean up the system junks on your Mac such as the System Cache, System Logs, Application Cache, User Logs, Localization and more to optimize overall performance while also cleaning up unwanted files to free up disk space. It reduces the size of your photo library on your Mac by cleaning up the photo cache. If you want to delete local copies of your email attachments and downloads that were saved in the disk space, this is a must-have tool.
Large & Old Files. With this tool, it helps you find files that occupy a certain disk space or any outdated files that eat up precious disk space.

App Uninstaller

. This tool is used to easily remove entire applications on your device especially those that you seldom use.

Duplicates Finder. This function allows you to erase files forever so that you can protect your personal privacy.

Similar Image Finder

. This tool functions as a photo manager that helps find and clean similar photos on your device.
How to Free Up Disk Space on Mac with PowerMyMac?
Let's take Junk Cleaner as an example, follow the simple steps below to clean up your Mac for freeing space with PowerMyMac:
Free download PowerMyMac, install and launch it on your Mac.
Select

Junk Cleaner

module.
Begin to scan your Mac to look for junk files.
View and choose the files you want to delete.
Press the Clean button to remove your unwanted files.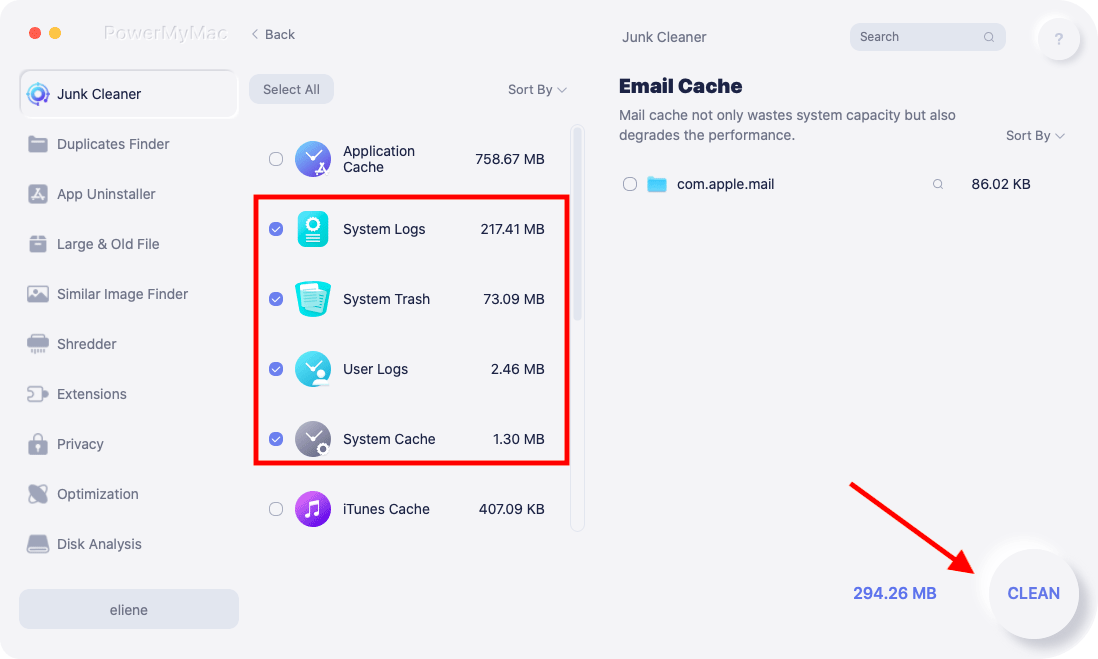 Part 2. How Do I Clear Storage on My Mac When the Disk is Full?
Since you have been asking – how to clear disk space on Mac? Let us now take a close look at some of these methods to clear up space on your device. If you don't want to do these manually, all of them can be done easily by PowerMyMac.
1. Remove Duplicate or Similar Files
Duplicate or similar files are notorious for eating up most of your hard drive space. One of the initial tasks that you should focus on is to remove these files, especially if you have been using your computer for a long time.
2. Empty the Trash Cans
The Trash on your device is the equivalent to the Recycle Bin on Windows. Instead of deleting files permanently from within the Finder, they are moved to the Trash so you have the option to restore them later in case you change your mind. If you want to completely remove these files to free up space, you must empty your Trash. Since Macs have several trash cans, you must empty several.
How to clear disk space on Mac by emptying the main Trash? Simply CTRL+click or right-click on the Trash icon that you can find at the right bottom corner of the dock and select Empty Trash. This action will delete all the files you sent to the Trash from the Finder. Remember that iMovie, iPhoto, and Mail have separate trash cans. In case you have deleted media files from these applications, you must empty their trash cans.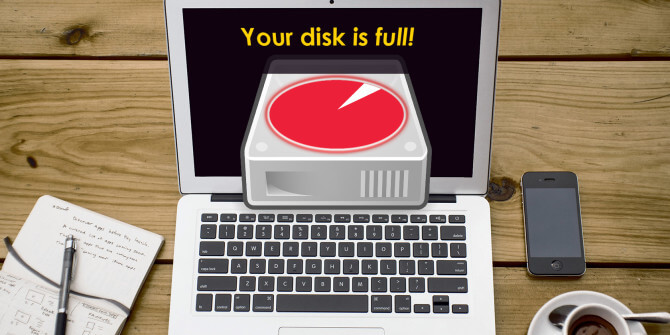 3. Uninstall Unused Applications
How to clear disk space on Mac by removing unused apps? Generally, all applications that you installed on your Mac can take up space. It is recommended to uninstall those that you no longer need:
Simply open a Finder window and choose Applications in the sidebar.
Once you find the icon of the application, drag-and-drop to the Trash on your dock.
Remember that some of these applications might be eating up a lot of space. To distinguish which applications are taking up most space:
Open a Finder window and choose Applications.
Tap on "Show items in a list" knob on the toolbar.
Tap on the Size heading to categorize the installed applications based on size.
4. Remove Any Downloads
Some have downloaded files from messengers, web browsers and mail. If you download files from the Internet, you can find them in the Downloads folder.
Generally, it is found in this location:
/Macintosh HD/Users/Current User/Downloads
Based on statistics, an average Mac user can end up with 0.5 GB weekly in the Downloads folder. In most cases, all files in the Downloads folder are left in disarray and eat up precious disk space. It is recommended to sort out the files based on size, date or kind to sift out the unnecessary ones from those that you still need.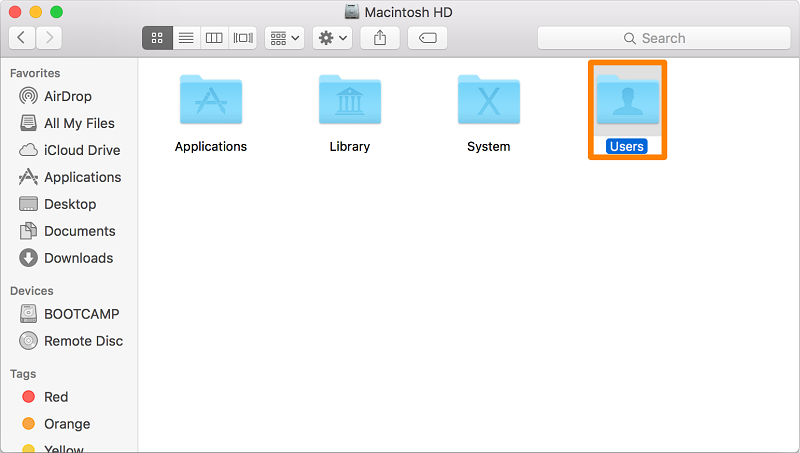 5. Clearing the Cache
The cache file is a temporary data file created by browsers, applications, and other programs to allow your Mac to function faster. When cache files are removed, they are recreated once an application is used again. Nevertheless, you might not be using some applications and their leftovers are still in the Cache folder which occupies a lot of disk space. This is the reason why it is recommended to regularly clear the cache.
The cache files are typically stored in the Library folders that you can find in the following locations:
/Library/Caches
~/Library/Caches
In the /Library/Caches, you will find temporary files produced by the system. Generally, these files will not take up too much space. Nevertheless, in the ~/Library/Caches folder, it stores many junk files that are produced when running applications. As a result, this folder increases in size over time.
How to clear disk space on Mac by clearing the caches? Generally, the Library folder is hidden on macOS as Apple. You can access it with these steps.
Open the Finder window
On the Menu, tap on Go > Go to Folder
In the dialog box, key in ~/Library/Cache and tap on Go
6. Remove Language Files
The applications in Mac include language files for every language being supported. You have the option to switch the system language of your Mac and start using the apps in that specified language right away. Nevertheless, most are likely to use one language, thus the language files only take up space.
7. Remove Old iPhone Backups
For those who often sync their iPhone with iTunes, the application produces several backup copies on your device. Over time, these files can eat up precious disk space since they usually include music, movies and other large files. You can find these old backup copies by opening iTunes > Go to the Menu Bar > iTunes > Preferences.
You will see a list of all the backups that iTunes managed to produce while working with your device. Once you made up your mind that they are no longer need, you can safely remove them but make sure they are in iCloud.
An alternative approach in finding and removing iOS backups is to go to:
~/Library/Application Support/MobileSync/Backup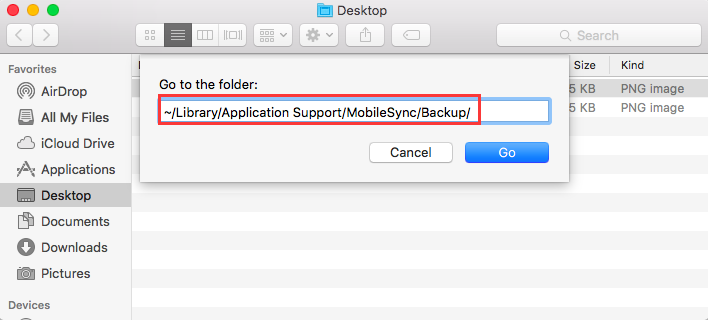 8. Cleaning up Large Mail Attachments
If you are using the Mail application in macOS with the same email account for a long time, there is a high chance that large email attachments are taking up a large chunk of space on your drive.
The initial step is to change the Mail settings to not download any attachments automatically to help save space or perform a cleanup task to eliminate them. For those who are using Gmail, you can designate limits on the number of messages synced over IMAP by default to only display the last few thousands instead of everything.
Go to Mail > Preferences > Accounts > Account Information.
Change the drop-down for "Download attachments" to either "Non" or "Recent".
Altering this setting will allow the Mail app to not use up any more space but this will not deal with the issue of attachments from emails that were already been downloaded.
How do I free up disk space on my Mac by removing these attachments? Just do it manually with the following steps.
Open Mail and tap on the folder that you want to find and remove any attachments.
Utilize the Sort by Size option to find large-sized messages
Tap on the Message and select Message > Remove attachments from the menu bar. Remember that this will not remove the attachment from the mail server if you are using IMAP.
Repeat these steps on all messages that you want to delete attachments from.
9. Clean up Photos
Obviously, if you have a lot of photos on your device, they eat up most of your disk space. Essentially, you can choose those that you can remove such as duplicates or copies are photos mistakenly taken.
Once you have deleted the unwanted photos, the next step is to eliminate the files that your system created. In Photos, it is the cache files while for iPhoto, it is the service copies. Understandably, both are difficult to find but there are ways to do so.
The Photos cache includes the iCloud local copies, Faces cache and other elements related to your apps. How to clear disk space on Mac by deleting photos? For macOS versions earlier than Sierra, simply follow these steps:
Open Finder and proceed to your Photos library
CTRL+click your Photos library and choose the "Show Package Contents" option
Access "resources" and proceed to "model resource"
At this point, you will see several folders in the Finder window. The Photos cache rests in these folders, but it can be tricky which ones are safe to remove and what is not. Remember that removing the wrong file can disrupt the overall performance of Photos.
For those who are still using iPhoto, you must find the service copies it produces every time an image is altered. If you are going to work on this task, simply repeat steps 1 and 2 above. Go through the Master, Modified, Original and Preview folders to decide on which photos have original copies that were altered.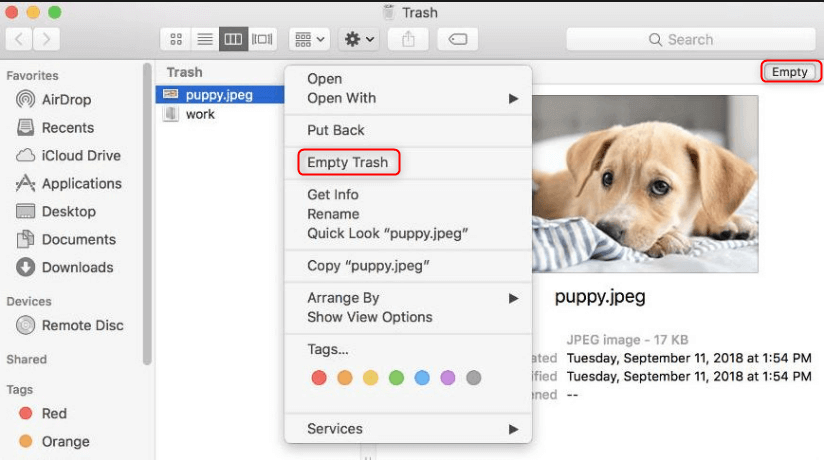 Let's Wrap It Up
With the help of these methods obove, you have answers on 'how to clear disk space on Mac' now, and you will gain free space for other important uses. Regular cleanup of any unwanted files or elements will free up space on your Mac as well as fix the "Startup Disk is Full" error.
Although you can clean up your device manually, it generally takes time. With the help of the highly-efficient tools by iMyMac PowerMyMac, you can save time while ensuring that your Mac functions optimally. Feel free to have its free trial below!
Get A Free Trial Now!