Cleaning a single Mac will take you more of your time and of course your effort since you have to do all the cleaning manually. You have to go through all of your files, folders of documents, music, videos, apps, email downloads.
Aside from these, you also have to search for different locations on your Mac for you to find and clear away the purgeable space on your Mac. This is really a pain in the butt doing all these. However, the Mac world can run a lot smoother without it. This is the reason why many users download some free or if not, low-cost best Mac cleaner software.
In this article, we are going to show you some of the best free Mac cleaners there are in today's technology.
Contents: Part 1. Do I Need A Cleaner for My Mac?Part 2. Top 11 Best Cleaners for Mac in 2023 (Free and Premium)Frequently Asked Questions about Mac CleanerConclusion for the Mac Cleaner
Part 1. Do I Need A Cleaner for My Mac?
In an average type of Mac, users can accumulate 62 GB of junk files. Because of this, it will have a great effect on your Mac as it slows down its performance. Aside from that, it can also eat up most of your storage space on your Mac which will keep you from saving more important files or apps.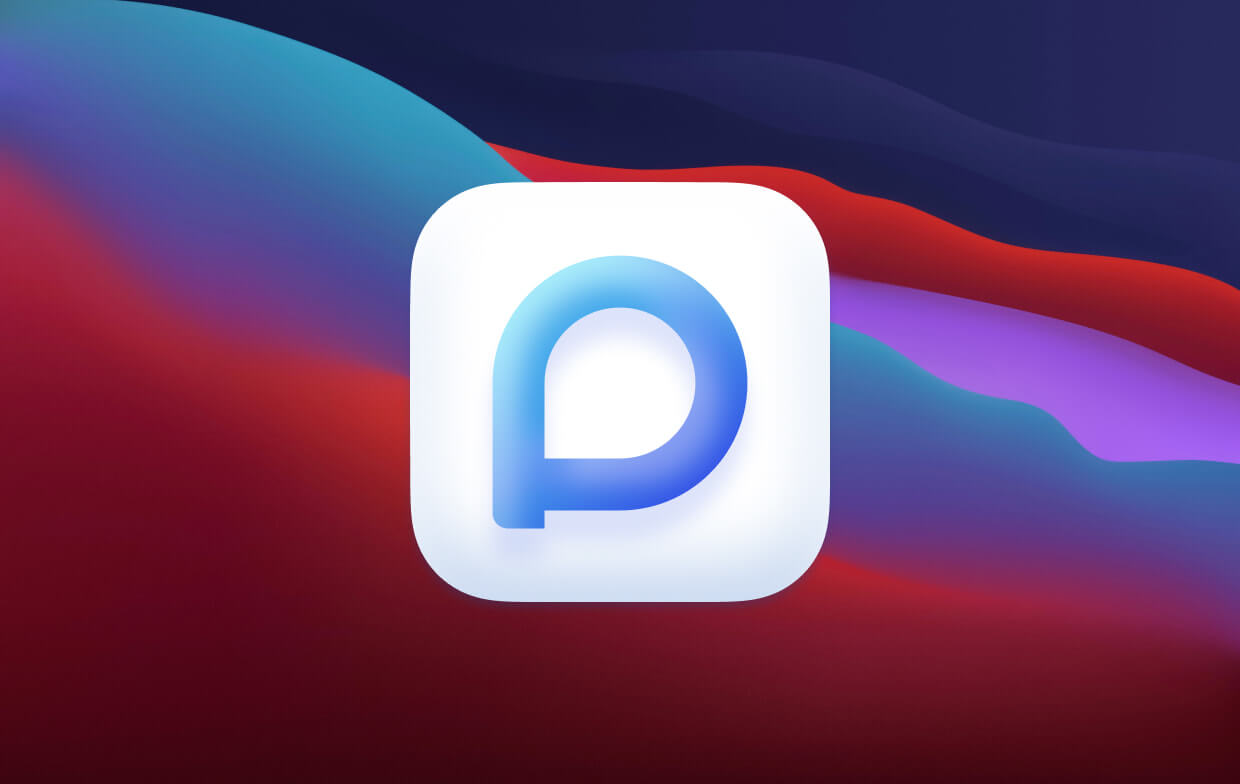 Here are some reasons as to why you would need a cleaner for Mac installed on your Mac.
The application that you install on your Mac can store gigabytes of language data that you do not need nor use.
Your System Cache files can be periodically or automatically re-build.
Your System Log files are actually stored by your System Apps that will automatically run once you boot up your Mac.
Other data such as temporary data, backup data, videos, photos, and your thumbnails also eats up gigabyte storage on your Mac.
There are some Development Tools like the support files, caches, frameworks, and temporary files that will be stored and left.
These unwanted mail attachments that you have for years on your Mac that you want to remove are all stored in the Mail App.
Your Mac can become really slow and can have some misbehavior once that you ran out of disk storage.
So the best thing that you need to do is for you to delete all these junk files and any other files and apps that you no longer need on your Mac. Again, you have the option to get the best mac cleaning software there is.
Quick comparison of some of the best Mac cleaners: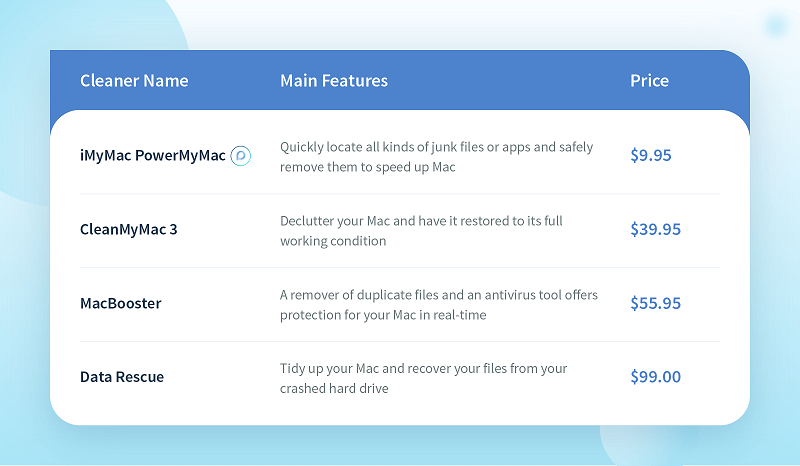 Part 2. Top 11 Best Cleaners for Mac in 2023 (Free and Premium)
You should own the best app to clean Mac. Here is a list of some of the best mac cleaner software in 2023.
1. iMyMac PowerMyMac
Aside from all the Mac cleaner software stated above, there is, of course, the best of the best among them. This is no other than the iMyMac PowerMyMac.

Using the PowerMyMac can make your Mac works perfectly and safely. You do not also need to worry about any files that are left behind if you are going to uninstall an application from your Mac. It can speed up your Mac when it is running slow or behaving a poor performance.
Why the PowerMyMac is the most recommended Mac cleaner? We say that this is the best Mac cleaner in 2023 because it can perform all that you need to do in just using one software. It has 9 main features that can help you to clean up your Mac deeply:
Junk Cleaner: It can find and clean up all kinds of junk files;
Similar Image Finder: Quickly locates and removes similar images to free up more Mac space;
App Uninstaller: Uninstall apps on Mac completely with their related files and caches;
Duplicates Finder: It can remove duplicate photos, documents, videos, music, etc;
Large & Old File: Helps you find big or out-of-date files by size and time;
Privacy: Clear all browsing data like the browsing history or cookies to protect your privacy;
Extensions: You can manage browsers extensions, Mac built-in plugins, startup items, proxy, and services;
Shredder: Permanently erase your unneeded files;
Optimization: Automatically speed up and optimize the Mac using different tools like Flash DNS, Login Items, or Free Up RAM.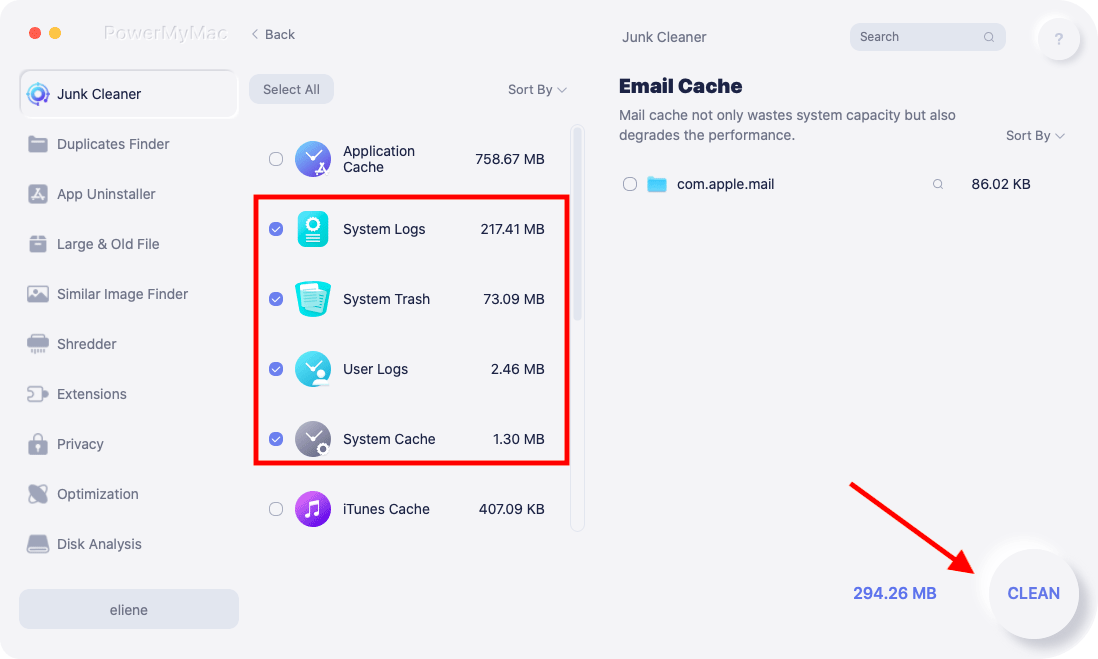 The PowerMyMac can be your very best friend when it comes to cleaning up all the files, folders, data, and other things that you no longer need. Doing this on your Mac can make you experience a faster and more reliable Mac.
This Mac cleaner software is also very easy to use and the main screen can be comprehended even those who are not tech-savvy.
Just click on Junk Cleaner
Then click the SCAN button for you to find all the junk files on your Mac
And then click the CLEAN button for you to be able to clean up your Mac, and then that is it. Your Mac is already clean
Price: Free And Paid ($9.95 Monthly)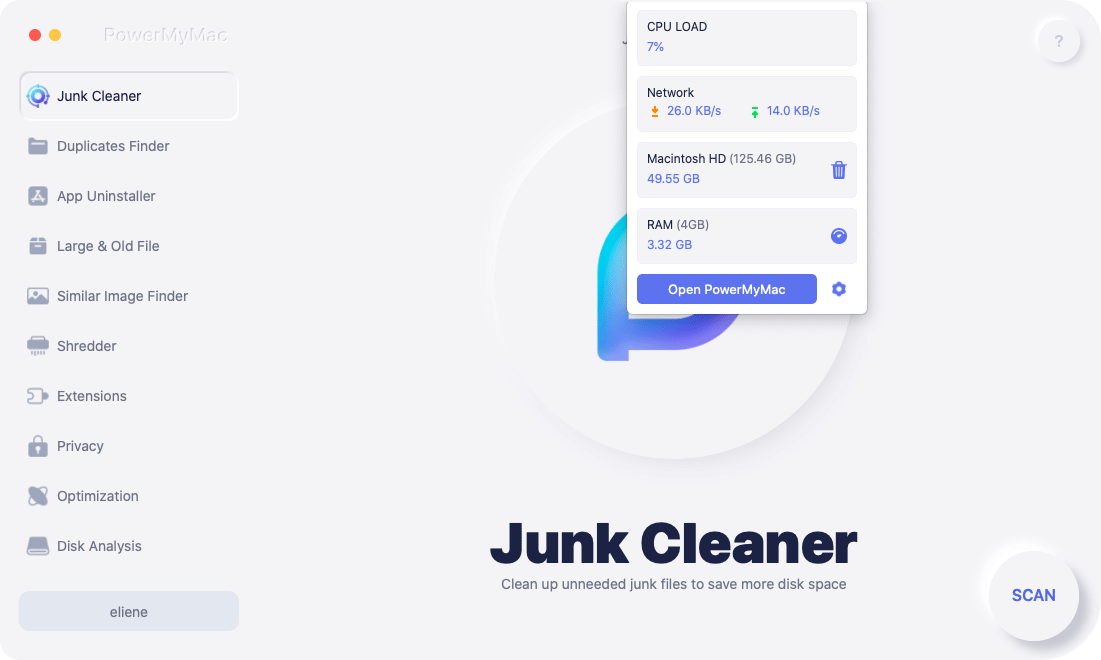 PowerMyMac is a free try software with a variety of cleaning methods. What are you waiting for? Come and download it!
Get A Free Trial Now!
2. CleanMyMac 3
This is one of the most powerful and best Mac cleaners that is used by many Mac users. They use this program for them to declutter their Mac and have it restored to its full working condition. Using this software, you will also be able to set up for you to be able to clean up your Mac. You can remove all your unneeded files using this software.Once that you have successfully downloaded this software on your Mac, then you can start cleaning your Mac instantly.
Price: Free And Paid ($39.95+)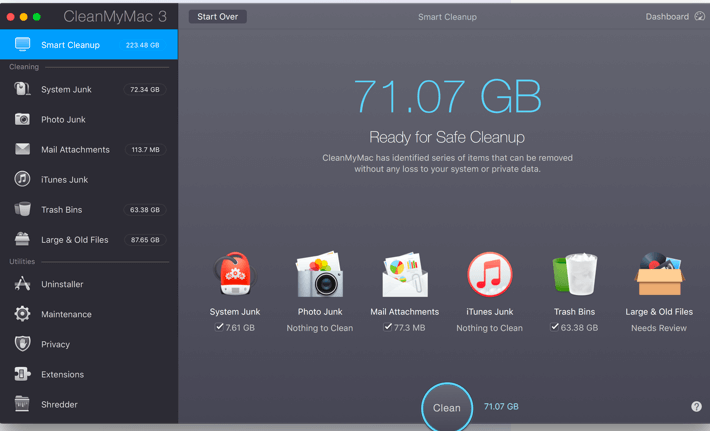 3. Data Rescue
Made by the Prosoft Engineering, the Data Rescue will let you perform several functions. This is for your Mac to restore its original performance. The main function of the Data Rescue software is to recover your files from your crashed hard drive. You can also recover your files from a lost or deleted file recovery.

For those users who are actually having a hard time recovering your files, then this software is for you. Though this is not a Mac cleaner, the Data Rescue 3 will allow you to optimize and tidy up your Mac that is having a very poor performance. It can also help you resolve other issues on your Mac.
Price: Paid ($99)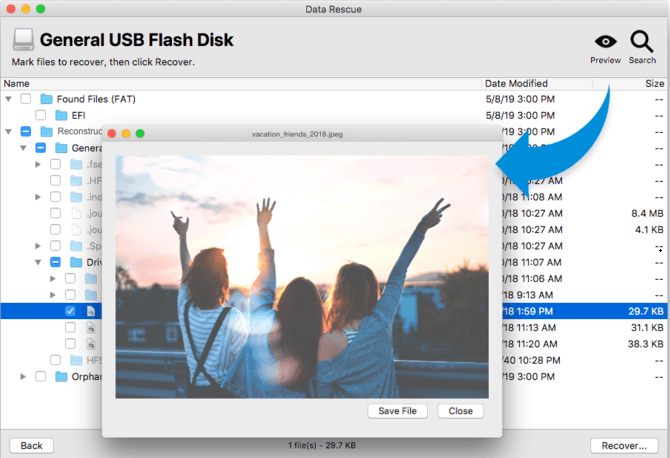 4. App Cleaner
This free and best Mac cleaner can help you delete an App on your Mac. If you want to be sure that all the files associated with the app that you are going to delete. This software will make sure that it will clear out everything so that your Mac's hard drive can be used to store other data.

This software is very easy to use as well. All you need to do is to drag the app that you would like to remove and then drop it in the window of the App Cleaner. All the files that are associated with this software will then be listed, and from then you will be able to uninstall them at once.
Price: Free (Voluntary Donation)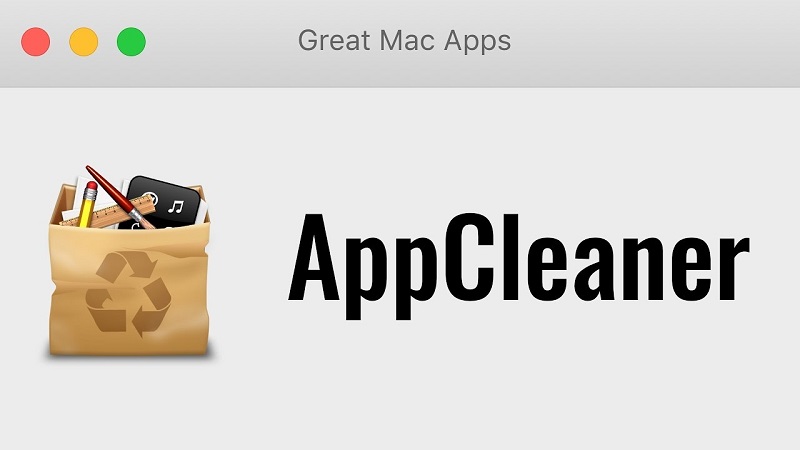 5. Disk Inventory X
This is also one of the best Mac cleaners. This will help the user to have a visual and textual information about the disk usage of your Mac. This is very easy to install as well and it has a very simple interface.

Once that you have launched the Disk Inventory X, it will show you a dialogue box that has a disk selector in it. On the left side of your screen, you will be able to see there the size of your files and folders from largest to smallest size. And on the right side of your screen, you will be able to see there a colorful graphical presentation. Because of this, you will be able to know what are the things that are eating up most of the space on your Mac. You will also be able to remove it for you to free up your space.
Price: Free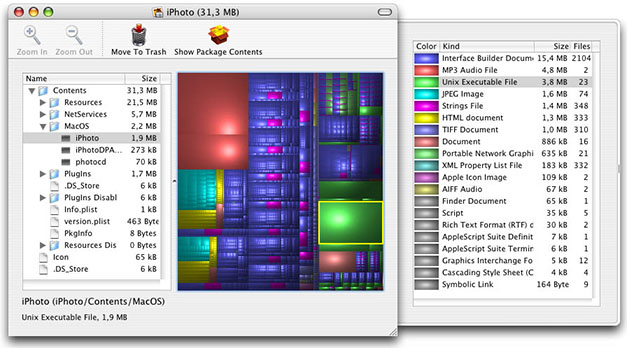 6. CCleaner
This is also a good Mac disk cleaner that you can use for getting more storage space on your Mac. The interface of this software is very much simple and it is also easy to use. It comes with three options that can be seen on the left side of your screen. The cleaner, tools, and options. This can be used for you to perform things using the CCleaner software.
Price: Free And Paid ($19.95 Annually)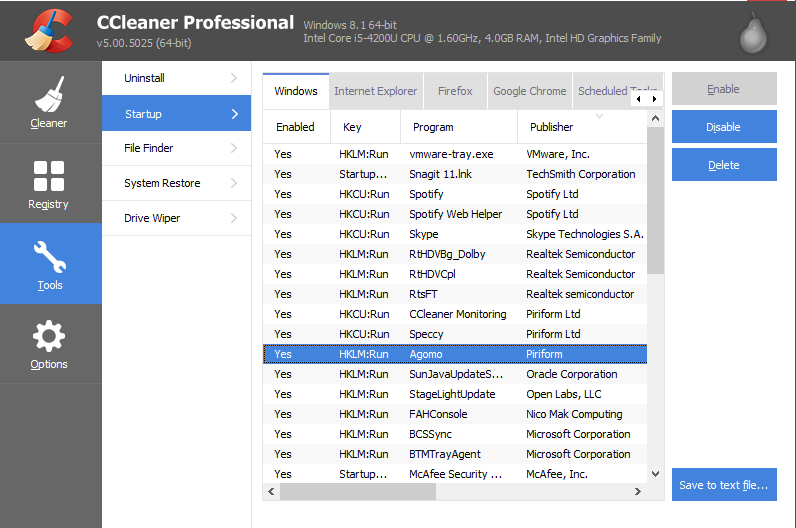 7. DaisyDisk
This Mac storage cleaner will give you a visual representation of your Mac folders which will help you to see which of your files and folders is eating up a huge part of your storage space. This way, you will be able to know which folder you no longer need.All you have to do is to choose a drive and this software will scan it. After that, you will then be able to remove all the things that are wasting your space.
Price: Free And Paid ($9.99)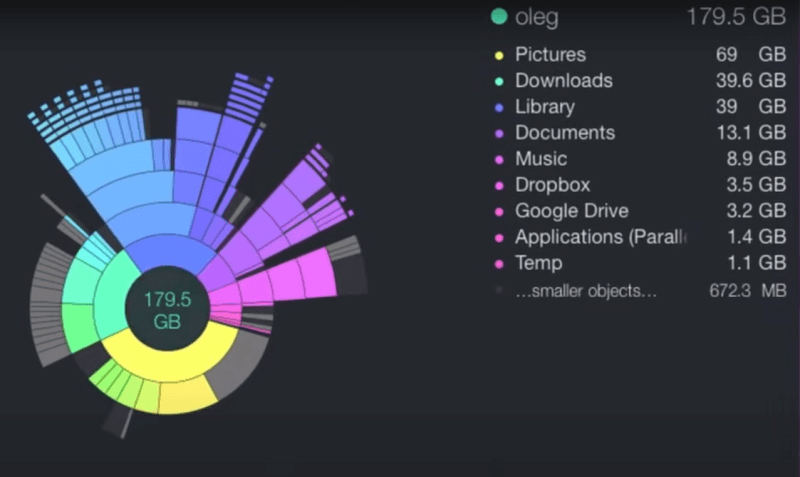 8. Disk Doctor
This one of the best Mac cleaner is developed in the UK and was awarded as the Mac Gem. It is a software wherein you can use for you to clean up your Mac. This software can help you remove all the junks that are causing your Mac to run slow.
All you need to do is to scan your disk and the software will show you the result. These results will be sorted out into different categories and you will be able to decide which of them are the ones that you no longer need and is up for deletion. You can preview them using this software for you to make sure that those files are the ones that you no longer need.
Price: Paid ($2.99)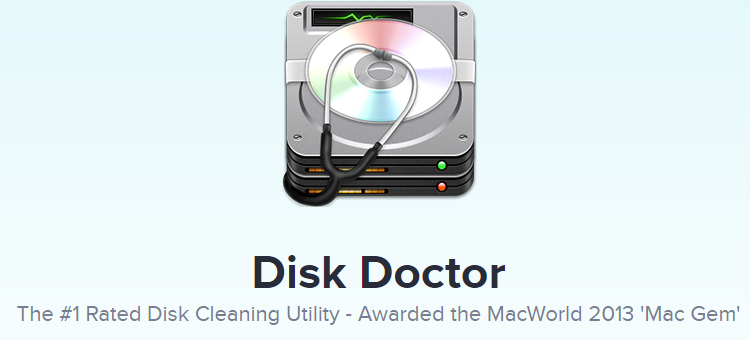 9. MacBooster
This popular application was developed at IObit. Features are packed in a small package. It's not the typical cleaner out there as it provides a remover of duplicate files. It also offers protection for your Mac in real-time, making it an antivirus tool too. So it's worth to be the best Mac cleaner.

MacBooster comes in both free and paid versions. However, the free option doesn't allow you to remove junk easily. It only provides a free scan. Malicious cookies on your browser can be deleted with this tool and it also allows you to avoid intrusive ads on the system.

Price: Free And Paid ($55.95 For Its Premium Version)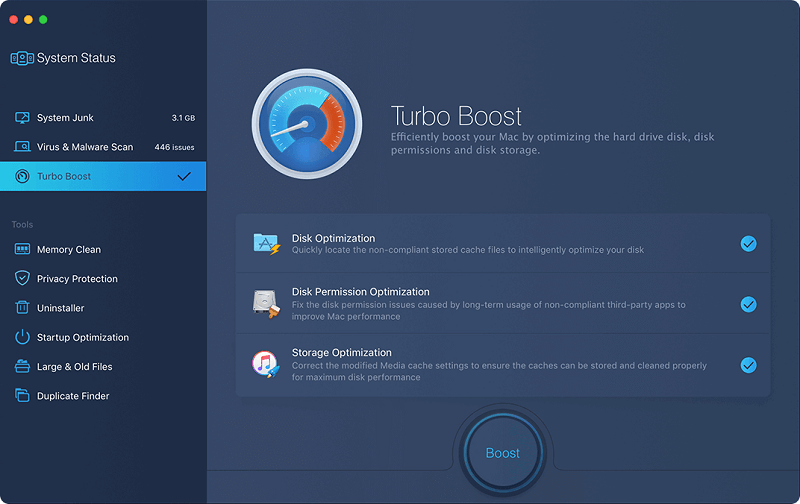 10. Onyx
This cleaning Mac free solution is created by Titanium Software and takes up only a tiny bit of your storage space (about 5MB). But it weighs a ton when it comes to features. Programmers will definitely enjoy tinkering with the tool.
For instance, it allows you to automate tasks within your macOS computer. Activities like cache removal and disk cleanup can be set up so it's one of the best Mac cleaner. It even allows you to modify the color of the folders within your system.
It is a top contender on our list of Mac cleaners as it allows you to clean logs and inner databases. However, it does require a bit of a learning curve. It's a robust tool that is very reliable. The downside to this is the lack of an excellent customer support team.
Price: Free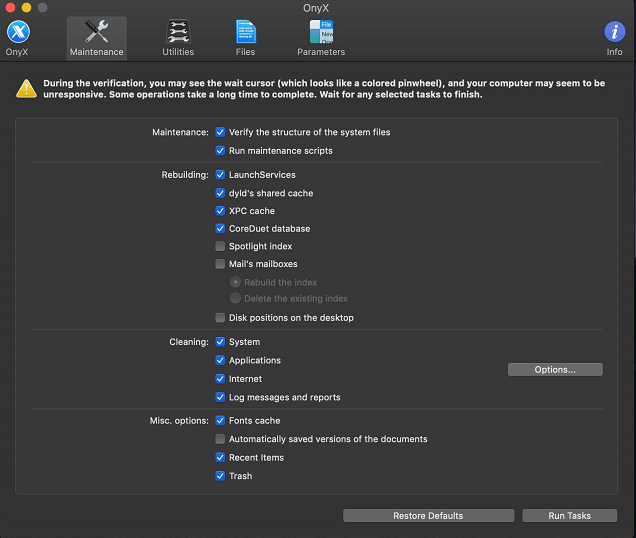 11. Sensei
This Mac system cleaner is relatively new but packs a punch when it comes to managing the performance of your system. It displays a detailed dashboard-looking interface regarding the performance of your Mac computer.

The Clean module of the tool enables you to remove large files, logs, and user cache. An uninstallation tool is also provided to delete entire apps from macOS systems including their leftovers. Pre-installed apps are not shown in the list. However, every other app will be shown by the tool for you to manage.

Price: Free And Paid ($29 Per Year)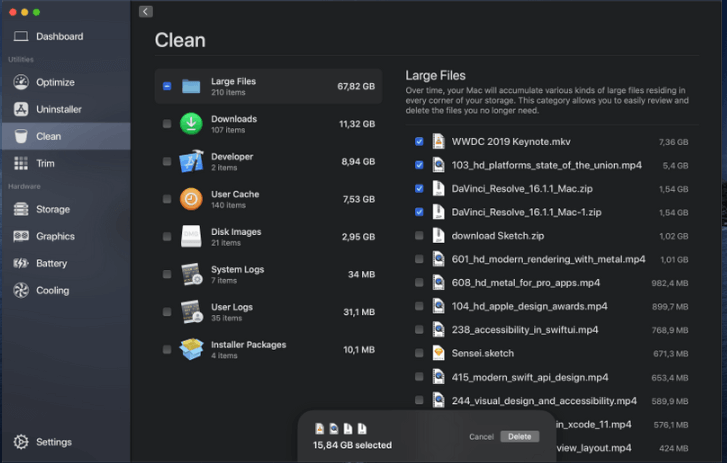 Frequently Asked Questions about Mac Cleaner
1. Is Mac Cleaner Safe?
The short answer to this question is a big Y-E-S. Mac cleaners are typically safe and it gets the job done. Usually, Mac cleaners are similar to antivirus and speed optimization software we install in Windows PCs. Thus, they're made to boost the performance of your macOS computer.
Tip: The PowerMyMac software is fully notarized by Apple so its code has been checked for viruses and Apple has found it safe to use on macOS Catalina. This is why it's the best Mac cleaner.
2. Are Mac Cleaning Apps Really Needed?
Your macOS computer has an in-built Mac cleaner within the system. This tool developed by Apple is called Optimized Storage. It has limited features compared to a full-fledged Mac cleaner. But, it does provide you with basic instructions on how to clean your Mac.

If you're looking for a comprehensive or thorough Mac cleanup utility, then a legitimate, powerful Mac cleaner is the best option. These types of dedicated tools can help you remove malware and unnecessary junk files that may lead to data or system corruption.
3. Will Mac Cleaner Apps Delete My Important Files?
The major purpose of Mac cleaners is to remove unnecessary files from your system. Thus, important files won't be removed from your computer. They have built-in protection mechanisms allowing them to sift unnecessary from important data.
4. Will Mac Cleaner Software Make My Mac Faster?
There are cleaners who actually get inside the system's Login items. This uses up much of the computer's memory thus placing a heavy burden on it. Fortunately, trusted Mac cleaners can optimize your Mac's system and speed up its performance by removing unnecessary junk.
Conclusion for the Mac Cleaner
In our comprehensive guide, we gave you the ropes on finding a trustworthy, reliable and best Mac cleaner. Unfortunately, not every tool out there is the same. There are those who use shady tactics that damages your system.
For instance, Malwarebytes says that you have to be cautious about using "Advanced Mac Cleaner Pro" and other tools similar to it. Some signs you should look out for when avoiding fraudulent Mac cleaners are the following:
It shows an intrusive message stating that your Mac is infected. This message usually leads to a download page promoting their product.
It sneakily installs another application while you are in the main installation package for the tool.
It displays a message saying that you have XXXX threats on your Mac computer. Usually, numbers are placed inside these X's to make the message appear legitimate.
It (the Mac cleaner) redirects you to another site when using the search page.
As we all know, there is a lot of different Mac cleaner software you can use to tidy up your Mac. However, not all of them are identical. Thankfully, we have the iMyMac PowerMyMac which will execute all tasks you need to clean up your Mac. This software will boost up the speed of your Mac. And, it can give the Mac more storage space you may need for new files and apps.
Get A Free Trial Now!