Got a lot of photos on your Mac and no time to sort them out? Discover how photo management software for Mac can breeze them swiftly!
You have 2 choices for organizing your entire media collection and galleries. One is to manually delete old and duplicate images and videos. Another, you can use a program to automatically do the dirty job.
Of course, the manual method takes a lot of time and effort before you can even finish one album. Apparently, we are also too busy to find the free time to do these kinds of tasks but we love taking photos, don't we?
You might not realize that you already have thousands of photos saved on your device and you might need the best photo management software list in 2023 to help you declutter your gallery. Let's see how we can use programs to manage our photos and delete duplicates to free up more purgeable space on Mac in no time!
People Also Read:How to Find Similar Images on MaciPhoto Remove Duplicates? Just in 3 Steps!
Contents: Part 1. How to Select the Best Photo Management?Part 2. Best Photo Management Software for MacPart 3. How to Organize Photos Library on MacPart 4. Conclusion
Part 1. How to Select the Best Photo Management?
There is a lot of photo management software to choose from, each of the software may have some features and other software may not have it. That's why it's always best to choose what you think is best for you.
You may also list down your top priorities in choosing a software here are some examples as follows:
Is it easy to navigate?
Can it automatically detect duplicates?
Can I sort it by date, size or location?
There is no guideline to follow on what to select as your photo manager, your needs and comfortability should be your utmost priority on selecting one.
Photo Management Software provides the following benefits:
Organize Photos
Finds Similar Images
Frees space
There are plenty of these photo management programs available online and most of them are quite too expensive. This is the reason why users decline using these kinds of program and rather let their mess stay put.
There is one program with a free download version that can provide all the benefits mentioned above!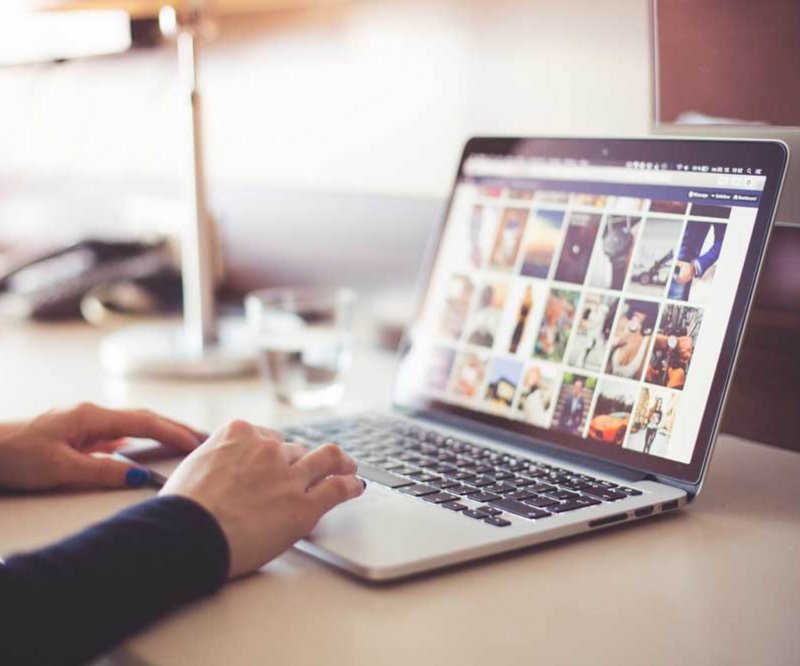 Part 2. Best Photo Management Software for Mac
There are amazing programs can do more than just organizing and finding duplicates on your galleries. We have collected some best photo management software for Mac that you can browse and enjoy along!
Best Photo Management Software in 2023

iMyMac PowerMyMac
Gemini 2
Mylio
Dr. Cleaner
Apple Photos
Adobe Photoshop Elements 15
Cyberlink PhotoDirector Ultra 9
Phase One MediaPro1
Unbound
Corel PaintShop Pro 2018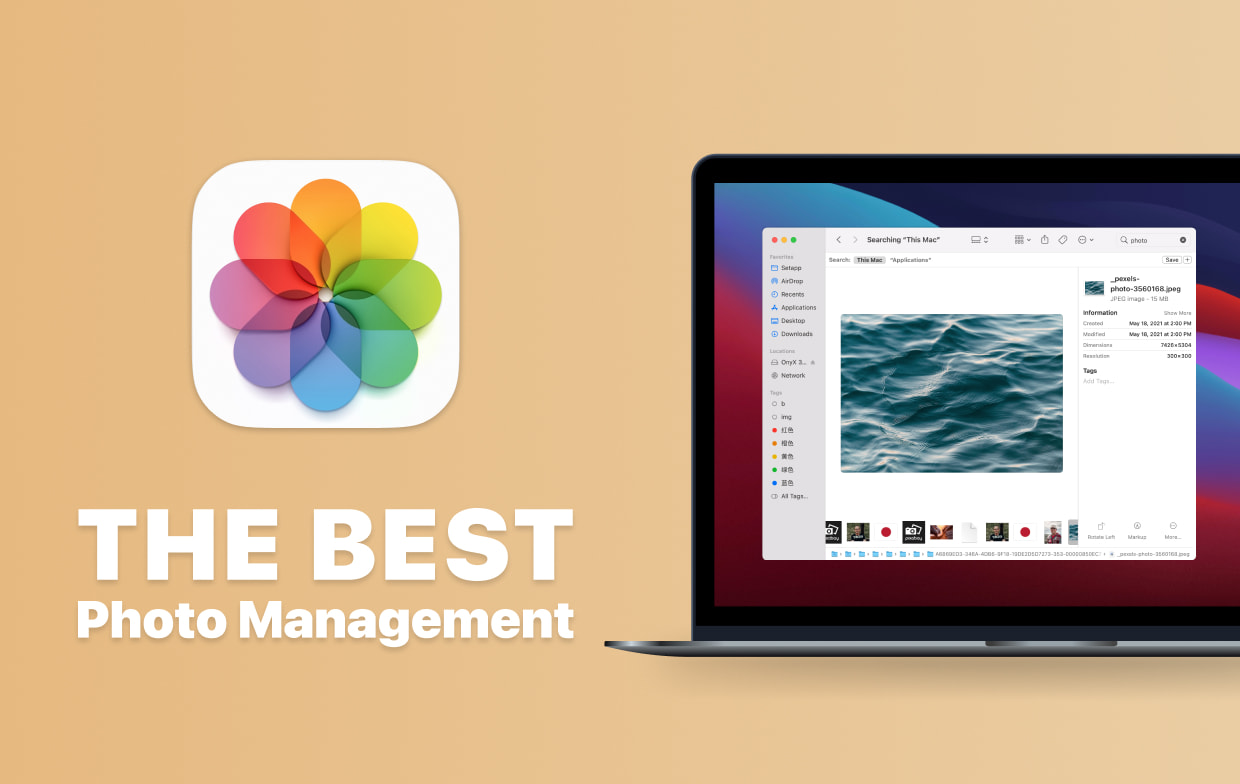 Now you have these choices in case you need some extra help in organizing your photos, and we'll introduce some of them in details. We highly recommend iMyMac PowerMyMac for better, safer, and more convenient tool!
Photo Look-a-like locator: iMyMac PowerMyMac Similar Image Finder
To take the best photo, sometimes it will take you to have multiple shots before achieving the desired lighting and angle. The tendency for you to have multiple duplicates that could take up so much of your time in selecting which ones to keep and to delete.
Similar Image Finder from iMyMac PowerMyMac can collect and detect identical photos so you can decide which ones to keep and the ones that you would like to get rid of to help you save up on your storage. It is a one-stop solution to find similar photos, remove, scan and organize! This is the best photo management software on Mac so far.
Features and Benefits of Similar Image Finder
Quick to scan

identical image

Display Results by date, time and size
Totally free of charge with 500MB
Safe to use
Get A Free Trial Now!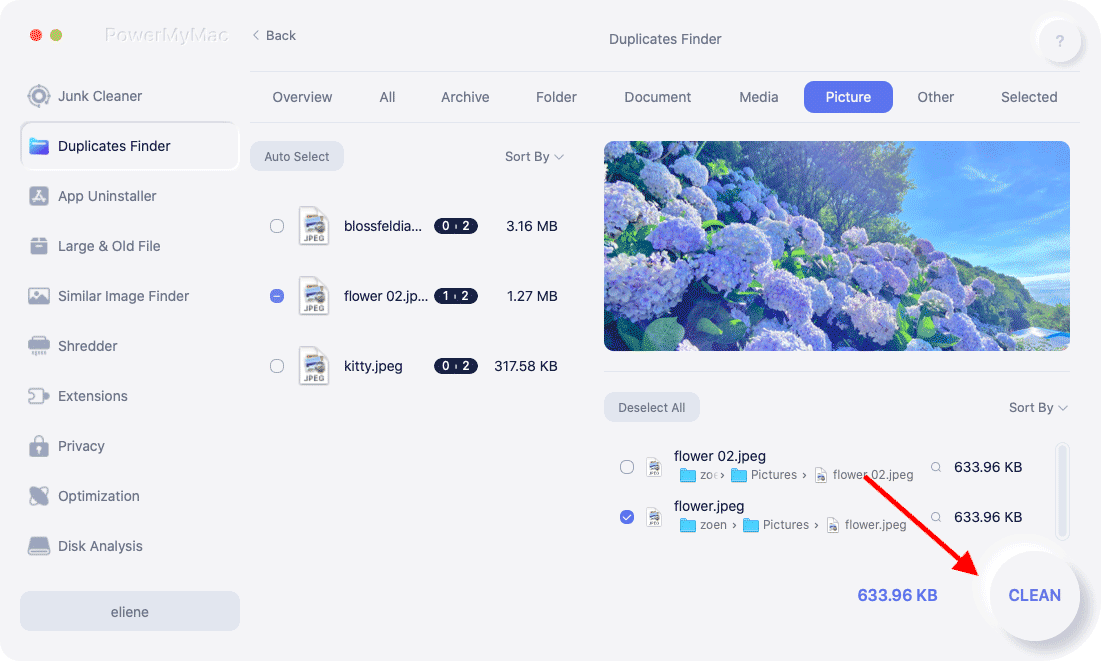 How to Use PowerMyMac - Similar Image Finder?

Using this Photo Management Software for Mac is as easy as it can get because it made with a straightforward onscreen prompt so users can confidently manage it without difficulties:
Select the tool Similar Image Finder on the left side of the screen.
Click on the

SCAN

button and it will look for the duplicate photos, it will update you about the process and it will just take a couple of minutes.
Once the scan is done, you will see the size of each duplicate pictures and how many are the duplicates
Click the duplicate picture and you can view the detail on the right side. On the left-hand side of the screen then you will have the liberty to preview each photo and then

Select

the ones that you want to delete when you are finished.
Click on the icon

CLEAN

to remove the similar images.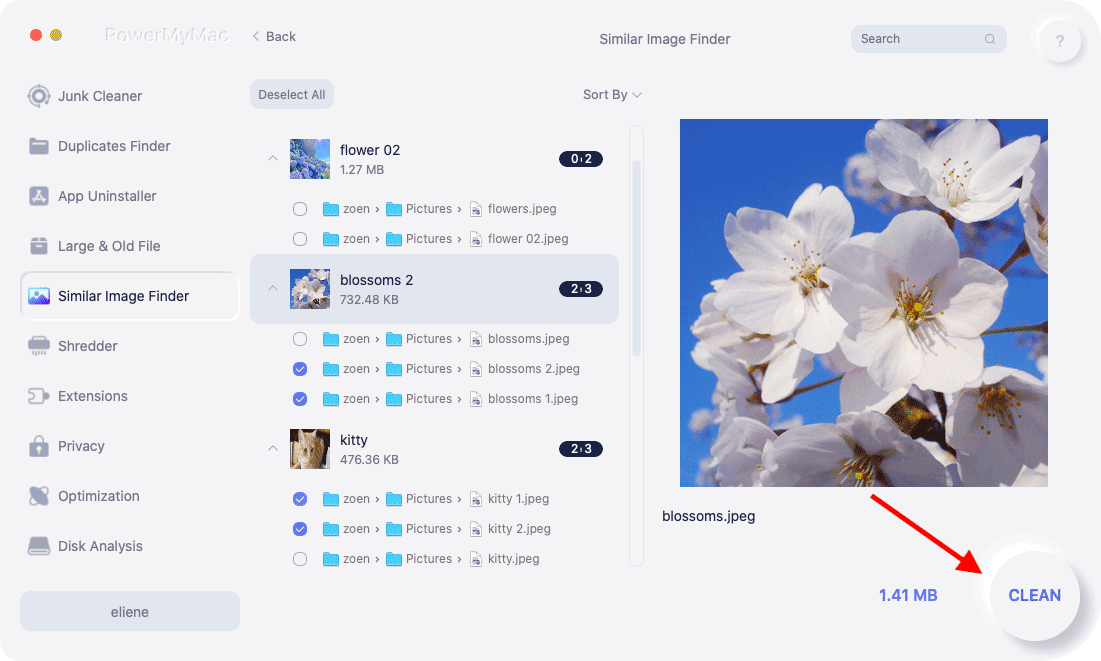 That's it! You are done finding similar images on the Mac and you get more space now for more important files. You may also go through the Duplicate Finder tool with the same process for a more definitive cleanup.
You can also take advantage of the rest of the tools offered by iMyMac PowerMyMac such as Junk Cleaner, App Uninstaller, Privacy and many more!
The Basic: Apple Photos
Before looking for third-party photo management software, you might want to give Apple Photos a chance if this would work for you. Though the features may be the basics if you are not that selective enough, then you may try this one since it's already installed on your Mac at the time of your purchase.
Features and Benefits
Slideshow of your Memories
Recognition of Sceneries and Objects
Live Photos
Basic Editing features like cropping, adjust brightness and contrast, etc.
How to use Apple Photos
On your spotlight search key in Apple Photos double-click on the icon to launch the software
Start managing your photos
Mac Photos Organizer for Free: Mylio
Did you ever know someone that is highly organized on their stuff even if not diagnosed with OCD (Obsessive-Compulsive Disorder)? Or just a person who doesn't want a mess and wants to get stuff always accessible at all times?
Then you may recommend this software for them since one of its great features which is the Calendar. Think of it as a Calendar with months and when you open a specific month, it will show you the photos taken on the entire month.
If you are looking photo manager windows, then you can try this free program because it supports for Mac, Windows, iPhone, and Android.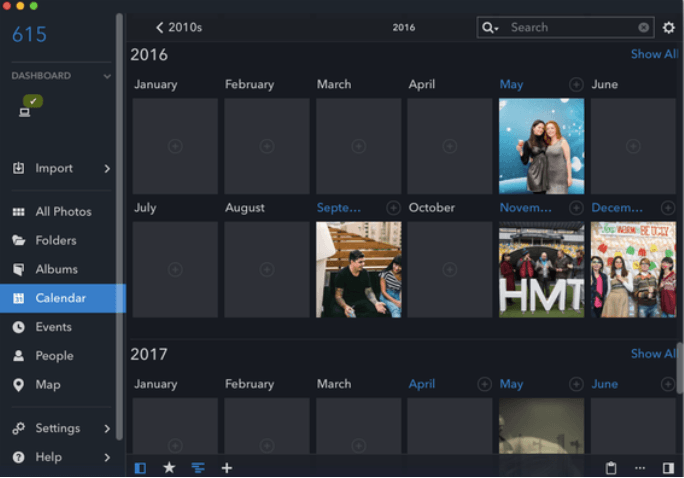 Features and Benefits of Mylio
View your photos online or offline (Non-Cloud-based service)
Calendar View
Location View
Create Folders
Download and Install Mylio
Before downloading the software, the application has some requirements to run smoothly on your Mac. Your mac should be a core i5 processor or higher, 64G hard drive with 8GB of RAM but having 16GB of RAM is highly recommended.
Go to the website mylio.com, in the middle of the screen select the icon

Get Mylio Free

then the download process will start.
Look for the file mylio.dmg which can be found on Downloads Folder
The installation process will automatically start, it can be launched under Applications Folder or you can add it on the Dock.
Tip: Photo organization can take up so much of your time, but if you practice the following tips and make it a habit it will save you from a future headache.
Try not to hoard photos
Add identifiers such as tags or keywords
Use cloud-based storage
Delete photos that are not needed real-time
Part 3. How to Organize Photos Library on Mac
iCloud Photo Library lets you save, edit, and share great snaps with friends and family across any iOS devices.
Now you can access iCloud Photo Library on Mac and edit them professionally by first turning it on.
Turn on iCloud Photo Library on Mac:
Open System Preferences
Find iCloud and click Options next to Photos
Click iCloud Photo Library
What's best with iCloud Photo Library is that it automatically sort and organize all media types such as photos, videos, and more.
It also creates albums based on your captured moments. If you want a professional editing on your photos you can send them to third-party photo apps for editing and save it right back to the Photos folder.
If you have other iOS devices, you can simply turn on the iCloud Photo Library on all of them to simultaneously sync, edit, access, and share photos anytime and anywhere
Part 4. Conclusion
Taking photos is a great way to build up and make memories. However, they clog up the system too. We can choose to use third-party disks to save them or we can simply remove the duplicates and keep the most loved images only.
Decluttering should be always the first step prior to organizing your photos on your Mac, remove all the unnecessary files before creating folders and categorizing them.
By using iMyMac PowerMyMac Similar Image Finder can save you from wasting your time in deleting the duplicate images.
Get A Free Trial Now!
There are numbers of photo managers for mac that you can choose from, but always keep in mind that it is your convenience and comfortability is your utmost priority in selecting software. Check out which among these famous apps work best for your needs!