Do you want to set passwords on some of your folders on Mac? Well, you can by learning how to lock a folder on Mac in this brand new article!
Everyone loves privacy. It can be devastating to learn if your personal records are seen by anyone else just by borrowing your laptop or computer.
This is a critical issue that needs to be taken cared of as soon as possible.
People Also Read:How to Show Hidden Files On MacHow to Delete Files on Mac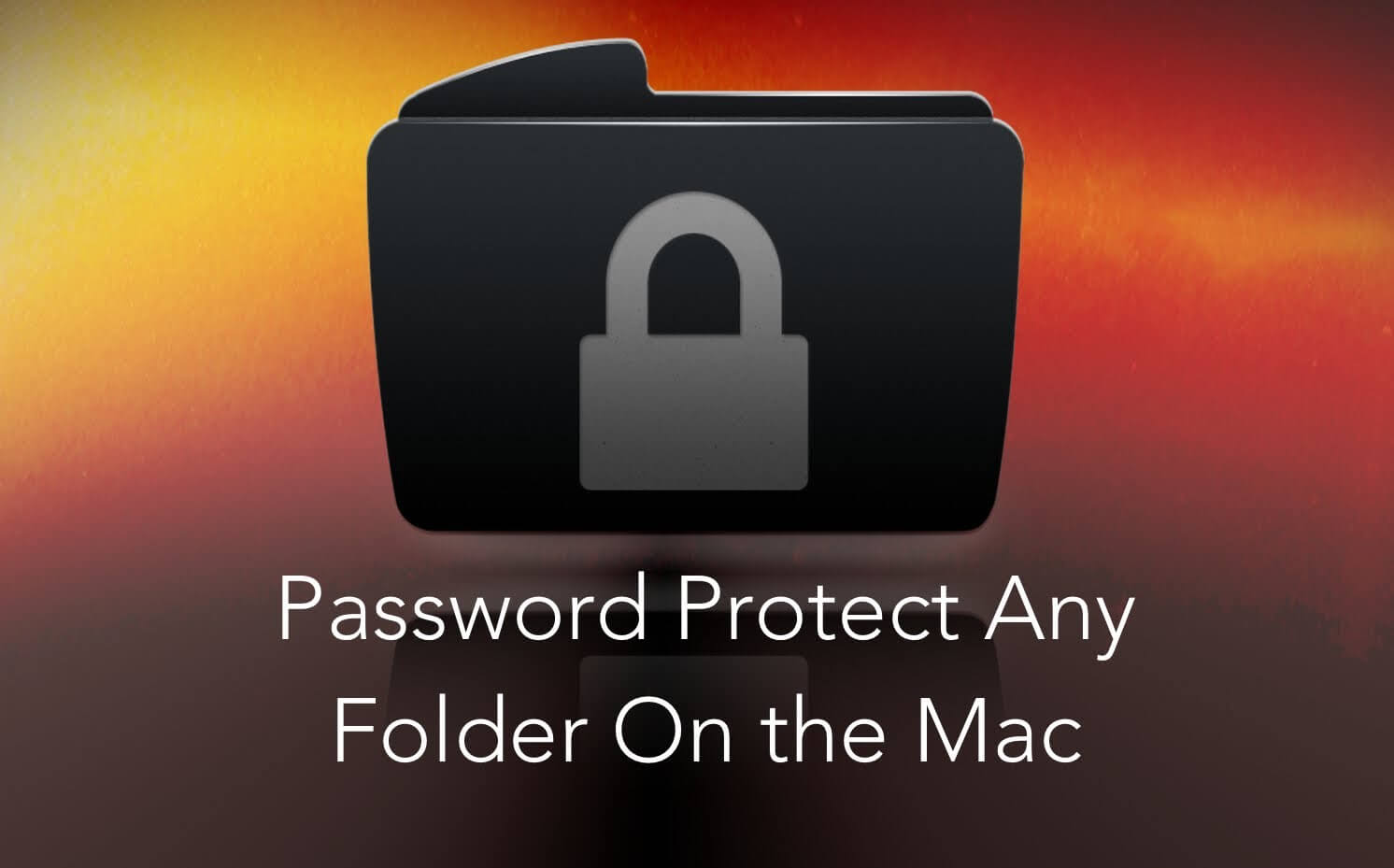 Article GuidePart 1. Why Password Protect your Files?Part 2. How to Lock a Folder on Mac?Part 3. Having Issues with Mac?Part 4. Conclusion.
Part 1. Why Password Protect your Files?
Files on our Mac can be anything from documents to images to notes and calendars and many more. However, not everything in your Mac deserves to be seen by everyone. Especially your identity records.
No matter how close you are with friends and family, there are certain files you cannot share with them. You can always set and have your own piece of solitude.
This is where you can hide your important documents such as credit card information, account logins, bank account details, insurance and even legal documents. But how do you secure these files?
You need to password protect them so that no one else can open aside from you. Good thing you can enjoy the privilege of setting locks on certain folders if you are the administrator of the device.
The best part about having a folder lock is that it can help protect confidential information even if you lose your Mac or leave it unattended.
But how to lock a folder on Mac? Let's say you have a file full of back information and you don't want anyone to see it, how do you hide this file? All these and more in the next parts of this article so read along!
Part 2. How to Lock a Folder on Mac?
There are many options on how to lock a folder on Mac. Here are a few of the best methods so far.
Method 1 Disk Utility.
Before exploring other possibilities on how to lock a folder on Mac, you can take advantage of what's free and a default part of your system.
Use the disk utility to encrypt folders without the need for more advanced tools. Although it does the basic, at least you are confident that your important folders are still password protected.
Open Disk Utility
Go to File and scroll to New and click on Disk Image Folder
Choose the desired folder you want to set up password with
Click Image
If you want the folder to be editable choose the Image format to read/write otherwise choose among the other options
Choose the encryption type to 128-bit AES encryption
Enter the desired password
Ensure that the Remember password box below in NOT checked
Click OK to confirm the action
That's it! You have just set or locked a folder on Mac! And the best part is? It's free! You may now delete the original folder and use the encrypted one. Larger folder files may take a while to set the encryption.
But since this setting is limited to basic functions, you might need more advanced tools to do so.
Method 2 Set Permissions on MacOS Sierra.
MacOS Sierra has set permission settings which are customizable. You can easily assign permissions to users and groups, folder and disk.
Using this option you can maximize the rights and privileges of other users on your Mac. This will also protect your details even on file sharing mode. They can see the folder but are unable to access it.
Here's how to assign user or group:
Open desired file or folder and select File and then click Get Info
If you see that the Sharing & Permissions is not visible, click on the disclosure triangle
If the folder is locked, enter the Administrator password
Select a user or group under the Name column and set the privilege set in the pop-up menu
This is similar to the first option we gave but more specific when it comes to who might or might not be able to access your files.
3 Use Third Party Tools
If you want to be extra protective of your personal information, you can upgrade to more professional apps. Here are the best performing apps you can try to purchase for extra security:
Data Guardian 3
Espionage 3
Concealer
Hider 2
Each app has its own Pros and Cons so you can check out which among these really suits your needs. But remember that these tools may cost you money.
If you don't want to spend anything on protection, use the free options we mentioned earlier.
Part 3. Having Issues with Mac?
Files, applications, and software may clog up your Mac and degrade its speed. This will lead to severe latency and performance problems.
You might see some apps crashing and force quitting on you or takes forever to load a web page then you can clean up your system in order to regain its performance.
I recommend Mac Cleaner by iMyMac which is a comprehensive and professional program dedicated to giving you only the best.
Mac Cleaner cleans up all the junks and deletes them permanently leaving no traces behind! It even allows you to manage Mac files easily.
How to Use?
Mac Cleaner is a safe and powerful program that cleans the entire system thoroughly giving you a free 500MB download version to try!
All you need is to install and launch Mac Cleaner and choose among its tools for the best possible solution for your device.
It removes junk files, clutters, and even large and old files in just a few clicks. You don't have to endure the task yourself, leave it to Mac Cleaner.
Part 4. Conclusion.
You have just learned how to lock a folder on Mac today. We hope that by doing the steps we provided you can finally feel confident that no matter what happens, your data is secured.
We also gave you other advanced programs to use in case you need more functions apart from setting passwords and permissions. Share this article with friends so they stay updated too!