Did you know that there are thousand more files hidden somewhere in your Mac?

Yup, these files can be of great or no use at all. In some cases, you might need to check on these files but you just don't know where to find them.

In this article, we will guide you through the best ways on how to show hidden files Mac and if we can possibly delete them. Read along to find out.
Sound good? Let's dive right in...
Article GuidePart 1. What are Hidden Files and Why Are They Hidden?Part 2. How to Show Hidden Files on Mac?Part 3. Show Hidden Files on Mac Safely with iMyMac PowerMyMacPart 4. Conclusion
Part 1. What are Hidden Files and Why Are They Hidden?
Hidden files are quite tricky and difficult to find in your system. They are hidden for some reason and it can be technical and security reasons for most of the time.
Tracing back to the Unix roots of Mac, hidden files are usually named with (a . ) so they will not show up on a normal file folder.
Most of the times these hidden files are related files of certain applications and operations in terms of rights and privileges.
Usually, when you download and install a certain application, it includes rights and privileges too which are also downloaded and installed into the system.
When you no longer need the app and decides to delete them, the app folder can be easily dragged into the Trash while the other related folders remain hidden inside the operating system.
These remaining files tend to clog up and slow down the performance of your device leading to a more stressful and frustrating usage.
Why Are They Hidden?
Most of these files contain various critical information that contributes to the smooth flowing of your system.
If there are shown publicly, Mac can look like a terrible piece of the computer with lots of clutter.
So in order to appear good and not interfere with users, they are hidden; unless you are a technician or an expert that you would want to show them openly.
As we mentioned, there are thousands of hidden files inside your Mac but only a few of them are what you really need to access to and that is the ~/Library folder.
This folder contains all the information about application support and data files. But not everything from this folder is permissible too.
Then it makes you want to show hidden files on Mac to see what exactly they are.

Part 2. How to Show Hidden Files on Mac?
Before we dig into the technicalities on how to show hidden files on Mac, remember that they are hidden for security reasons and that accessing them may transpire issues and disorganization.
However, if you only wish to access the ~/Library hidden files then it's fine, we can jump into it.
Where to find ~/Library Folder?
There are 3 library folders in your Mac and what we are looking for is the ~/Library. The ~/Library folder can be accessed by following these steps on MacOS Sierra:
Show Hidden Files on Mac Shortcut:
Launch Finder.
Go to Devices and then go to the Macintosh HD folder.
Type in CMD + SHIFT+ . and hit Enter once.
Hold down the same keys to hide back the files.
The Easy Way:
Open Finder again.
Hold down the Alt key and click Go from the drop-down menu.
Find the ~/Library folder listed just under the Home folder.
Another Easy Option:
Open Finder.
Find and click Go from the menu.
Select Go to Folder (alternatively you can press or Shift + Cmd + G).
Enter ~/Library and click Go.
Use Terminal to Show Hidden Files on Mac:
Go to Applications and open Utilities folder.
Open Terminal.
Enter this command: defaults write com.apple.Finder AppleShowAllFiles true.
Click Return and type in killall Finder.
To hide back the files repeat the process above and simply replace true with false.
Once you have viewed hidden files Mac, you may consider removing unwanted and unnecessary files to regain speed and space.
Again, only do this process is you are familiar with the files. Otherwise, ask for an expert to clean up your system or consider using cleaning programs.
Part 3. Show Hidden Files on Mac Safely with iMyMac PowerMyMac
So how to see hidden files on Mac? If you don't know what you are doing or where you should go to show hidden files on Mac and remove some of them to free up space on your Mac, use iMyMac PowerMyMac.
If you want to delete the unwanted hidden files, all you need is a reliable program called iMyMac PowerMyMac.
Steps to use iMyMac PowerMyMac to show hidden files on Mac:
Step 1. Download and Launch iMyMac PowerMyMac on Your Mac
Download, install and launch iMyMac PowerMyMac on your Mac.
Get A Free Trial Now!
Step 2. Scanning Master Scan to Find Hidden Files on Mac
Click Master Scan on the main menu, then click Scan and allow program to classify junk files and unnecessary files.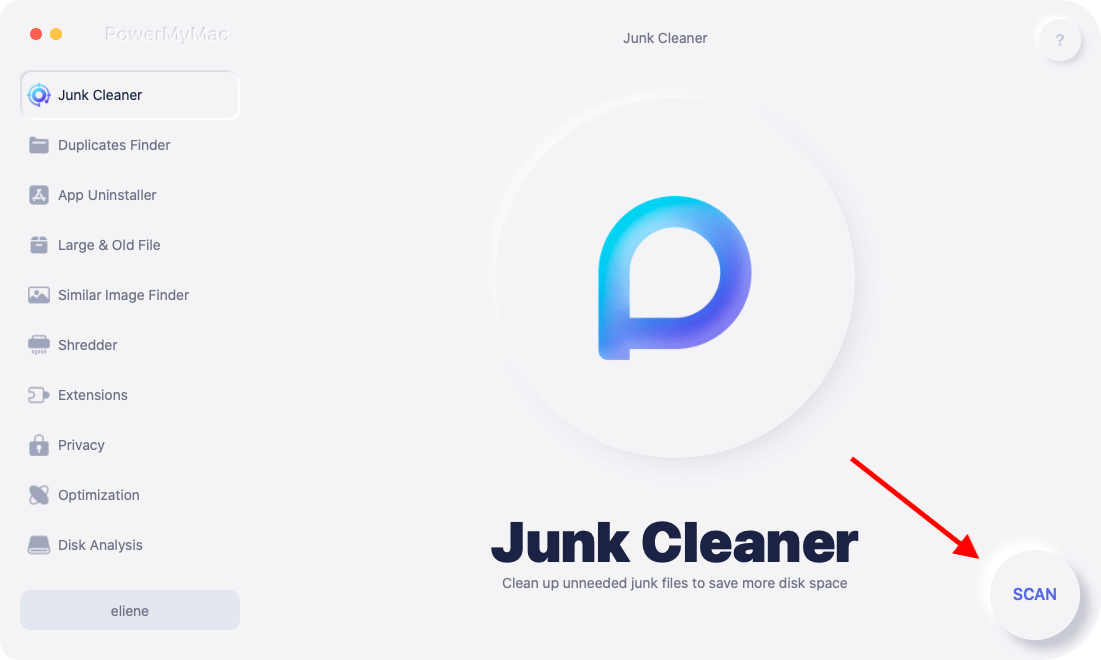 Step 3. Review and Select Unwanted Hidden Files to Clean Up
Selectively choose the unneeded files displayed on the scan results such as Photo Cache, Application Cache, Email Cache, System Logs, System Cache, and more.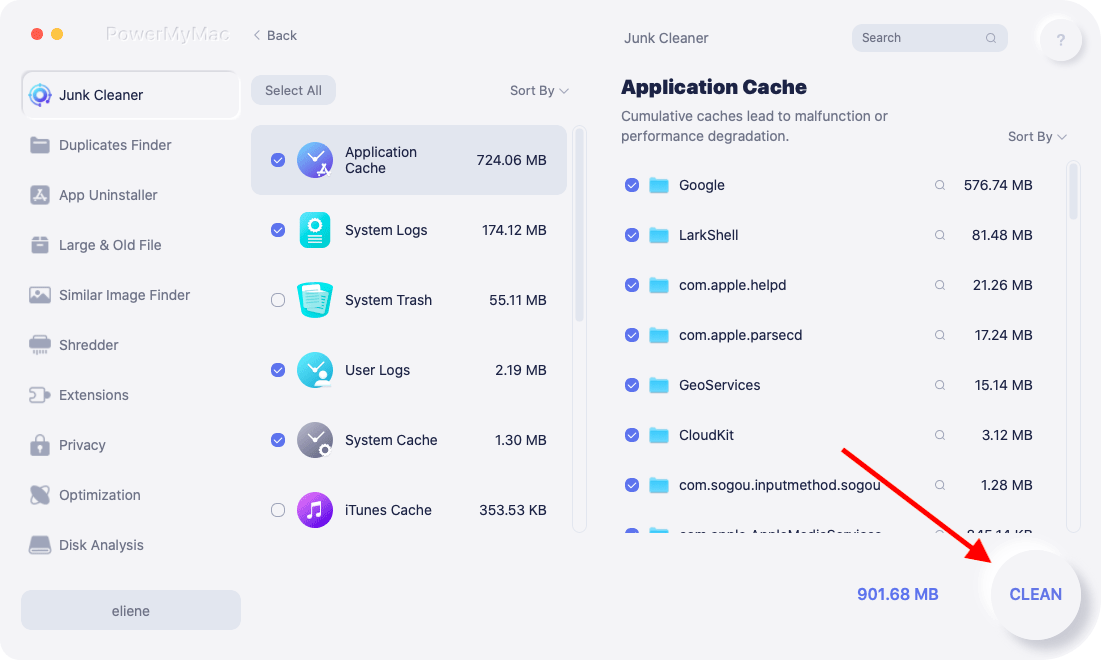 Step 4. Clean Up Mac System Junk is Done
Click the Clean button to delete these files. You may proceed with other modules as well as: Large and Old files and Duplicate Finder, and just follow the same steps above.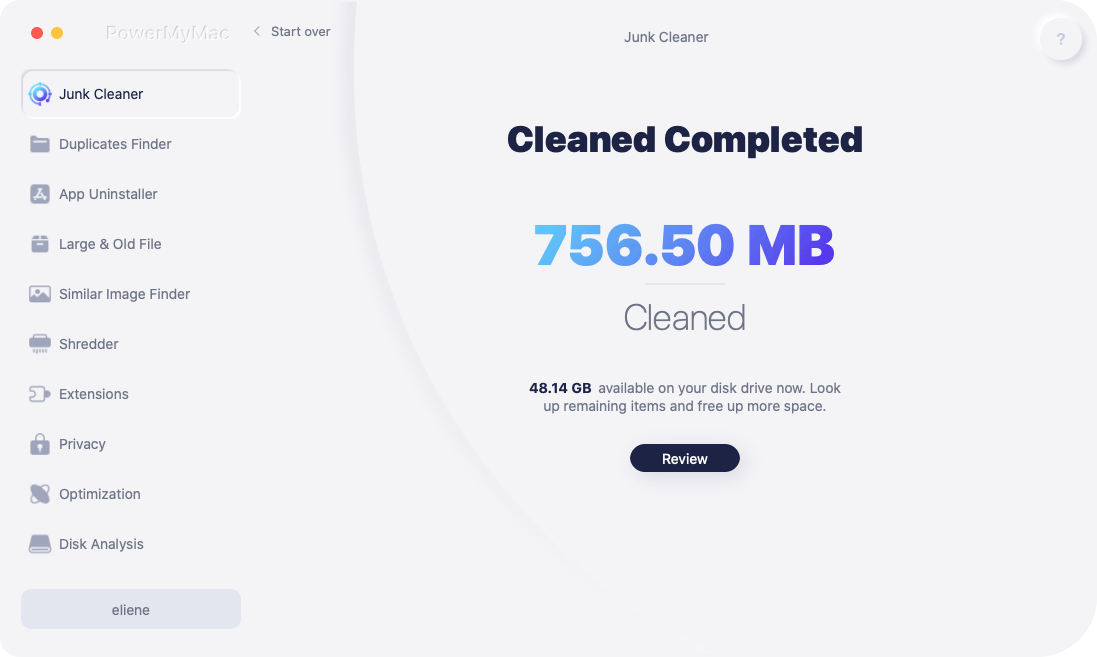 This tool is powerful, easy to use, and 100 % efficient in cleaning out Mac and boosting speed. Now you can have more apps to download without having to worry about any clogs in your system.
The next time it happens, you no longer need to endure the manual steps to show hidden files on Mac and delete the unwanted ones. What you need is only one solution and that is iMyMac PowerMyMac.
iMyMac PowerMyMac Main Features:

Uninstall unwanted applications and software safely
Removes junk files
Scans and erases large and old files
Diagnoses Mac system status
Allows selectively activity according to your choices
Click-through based program to maximize user experience
Part 4. Conclusion
There can be a number of ways to show hidden files on Mac, however, the steps are too complicated and confusing for common men.
This is why iMyMac PowerMyMac makes digital life easy and manageable with the help of its tools. Who might think you can clean up your Mac in just one click? Only with iMyMac.
The best part about this program is that you can enjoy the free download version!
Get A Free Trial Now!