A lot of people have encountered Apple music not working on Mac. It happens when you import songs from iPhone or iPad and try to play on your computer. Missing songs or names with digital rights management can be resolved by authorizing your computer.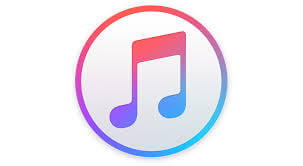 Problems also stem from iTunes Preferences settings, software glitches and omitting to select the required options. Removing bugs, clearing junk and optimizing your machine renders fast performance when handling massive libraries with tons of titles.
This article will walk you through effective techniques from Mac users, Apple Support and credible sources to fix the issue.
Article GuidePart 1: The Basics of Apple Music Not Appearing in iTunesPart 2: Techniques for Apple Music Not Loading Files in iTunesPart 3: Other Solutions to Fix Apple Music Not Working on Mac
People Also Read:Top Ways on How to Fix AirDrop Not Working on MacHow to Solve the Volume Not Working on Mac?Duplicate music remover: help you free up more capacity
Part 1: The Basics of Apple Music Not Appearing in iTunes
1: Corrupted iTunes and Music Collections
Users who subscribe for Apple Music with their iPhones or iPads may experience the issue of Apple Music not appearing in iTunes. You have to tick specific boxes in iTunes Preferences list of options. In some cases, minor software glitches from third-party apps and corrupted files on your Mac prevent Apple Music from appearing on iTunes.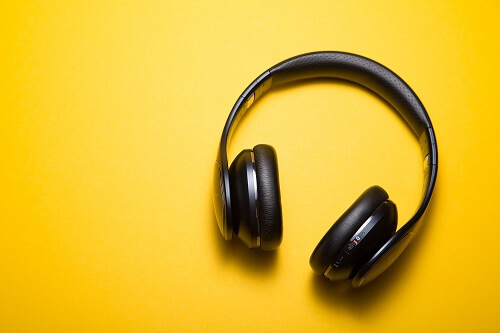 Unnecessary data gradually builds up on your Mac, hogging memory and storage space. iMyMac PowerMyMac has carved a name for reliability in sprucing your computer into mint condition. Unlike its rivals, this app does not interfere with the built-in security of your Mac. Even better, this multi-tool boasts a performance monitor, memory retriever, apps uninstaller and smart scanning algorithms for all-round maintenance.
iMyMac PowerMyMac offers the easiest method to clean up iTunes library with only a few clicks to organize and declutter music collections. It identifies duplicates or music with no source files giving you an option to preview before erasing. Whatever the cause, this iTunes cleanup tool clears software glitches and your music should show up on Mac.

2: Mac Omits Some Songs or their Names Appear as Grey Text
As mentioned above, digital management rights (DRM) may lead to omissions or the song names have gray text. Your computer must be authorized to play the songs.

Once authorized, select File>Library to update iCloud Music Library in the menu at the top of the screen or iTunes window. For synched files that have gray text, turn on iCloud Music Library on your computer to update the library. Your songs should appear now.
You need an active Apple Music account to pull off this trick. Otherwise, if the issue persists or you get prompted by an error message, try other hacks below.
Part 2: Techniques for Apple Music Not Loading Files in iTunes
1: Unchecking System Preferences>App Store
Apple music may fail to load in your iTunes when you hit options such as "Explore". Sometimes, the page remains frozen white with missing sections. Follow the following steps to fix the issue:
Launch iTunes on Mac by hitting iTunes in the Dock.
Next, select iTunes tab from the top Menu bar and click Preferences in the drop-down options.
On the Preferences bar, select the General tab. Next, check the small box near Show Apple Music Features and click on OK to save Preferences for iTunes.
If you've already selected "Show Apple Music Features" and Apple Music does not show iTunes, uncheck the box and hit OK.
Select iTunes tab in the upper Menu Bar and click on Preference in the drop-down menu.
Hit the General tab from the Preferences Screen, look at the Show Apple Music Features and click OK.
2: Apple Music Subscription
Verify whether your Apple Music Subscription is enabled. You may want to view, change, or cancel subscriptions in the Apple Store or iTunes on Mac to eliminate related issues.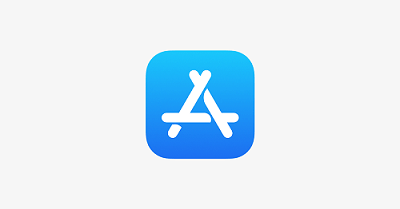 Apple Store
Launch Apple Store app on your Mac and click your Apple ID at the foot of the sidebar.
Click View information at the window's upper edge.
From the Account Information page, browse through to the Manage area. Click on Manage on the right of Subscriptions.
Use the menu to manage your subscriptions. You can select another subscription, or hit Cancel Subscription to revoke. When cancelled, subscription ends with the lapse of your ongoing billing cycle.
3: iTunes
Launch iTunes and go to the menu at the top of the screen or iTunes window. Select Account>View My Account.
Log in your Account and click View Account.
From Account Information, go to the Settings panel. Click on Manage on the right of your subscriptions.
Use the menu to manage subscriptions as described in step 4 above.
Part 3: Other Solutions to Fix Apple Music Not Working on Mac
Force Quit App on Mac
Try to force quit iTunes on Mac to check whether the behavior changes the next time you open the app. Follow the steps on How to force an app to quit on your Mac - Apple Support. If iTunes on your Mac does not respond and you can't close it normally, using Force Quit will do the job.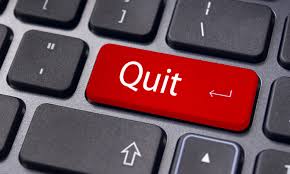 Downgrade iTunes
Some users have resorted to uninstalling iTunes and downgrading because this works for most computers. Close iTunes; launch Terminal and sudo rm -r /Applications/iTunes.app. From Finder, select Go>Home and scroll to Music>iTunes. Obliterate iTunes Library.itl. Download and install the latest iTunes version from Apple. Hide the recent iTunes update to avoid inadvertent actions. Hide the update to thwart any attempt to reset it by other users.
Terminal App
Open Terminal, paste sudo rm -r /Applications/iTunes.app and log in admin account to run it if prompted for a password. Once the Terminal command finishes, iTunes disappears from your registries. Install the older version of iTunes; launch it to see if this trick works.
Conclusion
Apple gives users the option to manage ripped files, subscribe to streaming music service with more than 50 million songs and buy songs. With the foregoing hacks and tricks, you can streamline iTunes and the Apple Music not working on Mac hitch. It should dwindle away without a fight.
Tinkering System Preferences and running a cleanup tool resolves software issues or iTunes bug preventing Apple Music from reflecting on your Mac. It comes in handy if your Mac's aging signs start to stick out or makes it feel sluggish.
Are you on the same boat? If you've resolved Apple Music not working in iTunes, drop us a line in comments below.