Want to have loads of fun? The best free Mac games are packed on your Mac operating system . You can have an amazing, fun experience without the need to shell out a huge amount of money. From casual games to full-blown gaming experiences, you have a variety of options at your disposal. Hop in for the ride!
Article GuidePre-Gaming TipsThe Best Free Mac GamesWrapping These Games Up
People Also Read:How Speed Up Mac for GamingA Guide on How to Uninstall Fortnite on Mac
Pre-Gaming Tips
It is important to remember that you might have to make adjustments to your security settings before playing a specific game for the first time. You can do this by following the steps below:
Step 01: Go to System Preferences.
Step 02: Go to Security & Privacy.
Step 03: Select General.
Step 04: Change the settings of "Allow apps downloaded from" to "Anywhere."
Step 06: Launch the game or application once.
Step 07: Confirm that you're really okay with it.
Step 08: Revert the settings of System Preferences to a more secure one.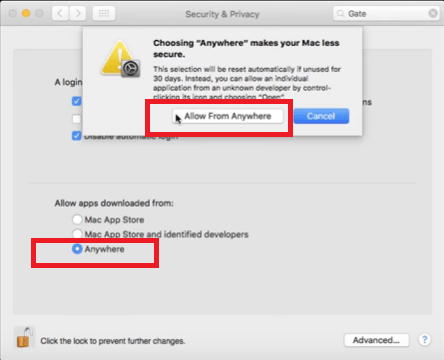 In addition, you might have to clean your Mac of unnecessary files to make the gaming experience faster and smoother. To do this, you can use a tool called iMyMac's PowerMyMac. The tool allows you to remove various unnecessary files that clog your system. It analyzes your Mac computer and allows you to choose whichever junk file you wish to remove.
The said tool can also be used to remove unwanted applications through its Uninstaller. It completely removes the software you wish to uninstall. Plus, it makes sure that no residual file is left behind thus freeing up your Mac device of more space.
Get A Free Trial Now!
The Best Free Mac Games
1. Basketmania
It's not the best game when it comes to visuals. However, Basketmania can make you giggle to your core. You simply utilize dots for lining up the start of a trajectory. In this way, you can fling the ball. It's easy to learn the principles of the game. However, you should still ready yourself for more challenging gaming experiences.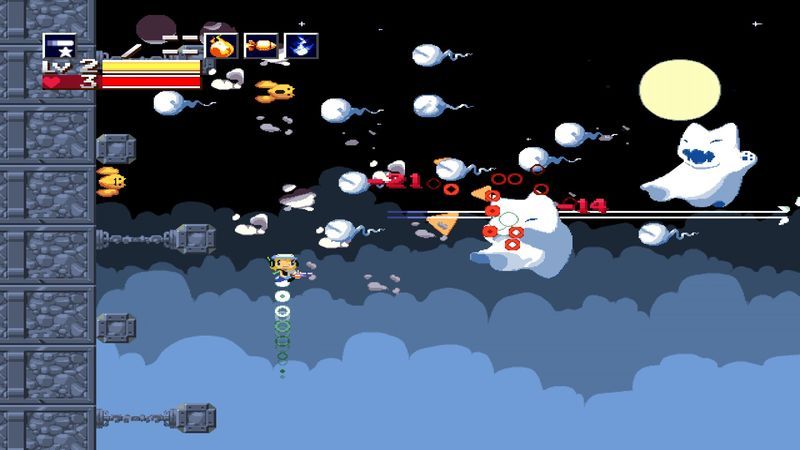 2. Cave Story
Cave Story is a 2D platform shooter that's similar to Metroid or Ghosts 'N Goblins. The mechanics of the game include shooting and jumping. However, certain RPG elements have been added as well. These include weapon and character upgrades and quests, among others. To get the game, downloading two things is necessary; the game itself and the English translation patch. The story is actually an important part of your gaming experience.
3. Death Ray Manta
This is similar to an arena shooter where you control a fish strapped with a laser gun on its face. You shoot off neon robots while you notice that each level is like a puzzle. You need to make behaviors and setups keeping in mind that you also have to respond accordingly.
4. Doodle Hangman Free
It's hangman but with a twist – it looks visually appealing. You don't have to pay for it and it's a great way to kill time. You can select from a variety of word categories. Plus, it's connected to reference websites. In this way, you can get an explanation for words you're not aware of.
5. The Elder Scrolls: Legends
This game is like a spin-off of the role-playing gameElder Scrolls. You collect digital cards and use them to compete against other players. You have an option to battle against the computer as well. Tense battles can be found during online competitions. During this time, you need to make sure you have your best deck prepared.
6. Fistful Of Frag
This must-try, first-person shooter game is free. It's based on Half-Life 2 and is played in the wild west. Weapons include rifles, pistols, and shotguns. Gamers have to play within four different teams: Rangers, Desperados, Banditos, and Vigilantes compete in an online arena.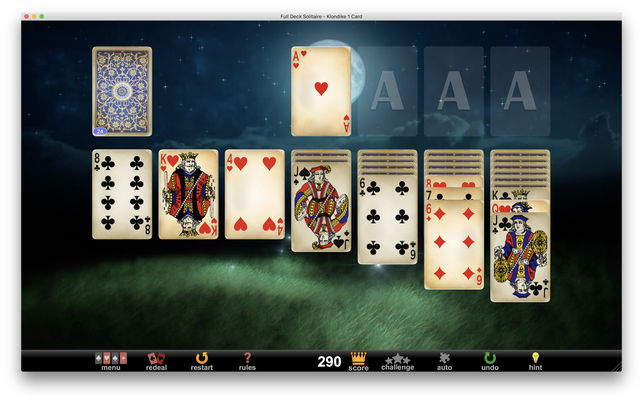 7. Full Deck Solitaire
This is a classic card game and a great option for those who wish to spend their hours having fun. Full Deck Solitaire is looking visually amazing compared to other Solitaire versions. It's very easy to understand and play. Plus, it's an amazing addition to your roster of games – you simply have a classic to get your hands into.
8. Hearthstone
This online game prides itself in having millions of players collecting cards. You earn these cards by doing quests. Competing with other plays using these cards is an option too. Plus, once you get to play with other gamers, you get a chance to win rare cards.
It's very easy to understand and enjoy daily. Plus, it has a passionate community of gamers. The downside to this game is it has in-app purchases, but you can also get a full gaming experience without buying anything.
9. League Of Legends
This is a multiplayer battle arena game (MOBA) and is a very popular game around the globe. The player controls a champion and competes with other players online. The baseline level you have to start with is very low. However, you can acquire experience as you play this solid game regularly.
Although it's very easy to pick up and is very fun to play with, League of Legends gamers is usually very competitive. It goes beyond online matches by providing a wide variety of characters to choose from. This is one of the most addictive games you'll ever play.
10. Lord Of The Rings Online
This is based on the book of JRR Tolkien. An online strategy game, you control a character and walk your way throughout Middle Earth. The story revolves around the main quest. Combat can be done by fighting with monsters and other players. Plus you can build your own objects and artifacts. You can also farm and cook your own food.
11. Marathon Trilogy
This is a first-person shooter game which is like an older version of Halo. Fans have recreated Marathon so it works on a Mac computer. You can even download a free version of it too. It kind looks a little old, but it still a great part of Mac's gaming history.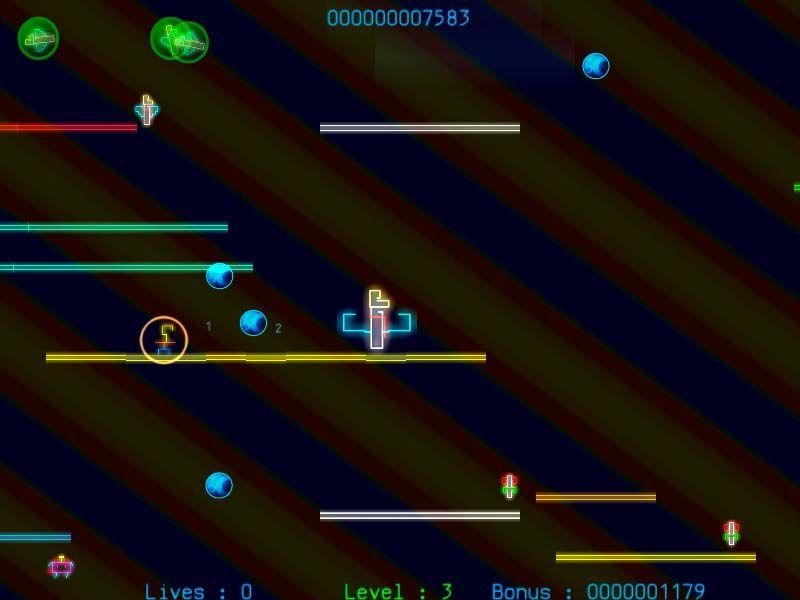 12. NeonPlat 2
In this fast-paced game, you will find yourself drifting platforms while painting the white ones and turning them to blue. Other inhabitants living in the realm are there to stop your mission. You can throw balls at these enemies and even dodge them while running.
13. Realm Of The Mad God (RotMG)
This addictive game uses seriously catchy music. This shooter, massive multiplayer role-playing game (RPG) can be played on browsers. Or you can get it on Steam. Very addictive, RotMG can lead to a huge drop in your productivity. Dare to try out this free game if you wish.
14. Shadowverse
This game is very popular in Japan and gained a huge following after being translated to English. A card game similar to Hearthstone, you can collect more than 400 cards providing you loads of variety. Spending money on the game can give you a massive advantage. However, it's still free to try. So, you can be sure during your early gaming experience if you really want to spend money on it.
15. Shotgun FunFun
This is probably one of the most fun games you can have in a short period of time. This action game is played by killing a lot of zombies using a shotgun. You can call it a dumb kind of fun. However, it's still super F-U-N.
16. Slime Time
A very brutal type of game, you find yourself as a CEO trying to fix the toxic waste problem. You go about blasting sewer pipes and killing the creatures that emerge from the green goo. There can be a bit of difficulty when controlling the game. However, it's very compelling and you can pick it up as you go about through the entire game.
17. Spelunky
You find yourself as a spelunker exploring caves full of spiders, ladders, and bling. This game is an indie with origins dating back to 2008 on the competing Windows platform. Going through levels is a challenge for the best gamers out there. But it's truly loads of fun.
18. Starcraft 2: Starter Edition
This is one of the best games you can play with your Mac computer. And the fact that you can get it for free (for an almost full version) is amazing. You can control three various races, the Protoss, the Zerg, and the Terrans.
Each race has its own set of abilities, craft, and weapons. And each has a different kind of gameplay feel to it. You can battle against other races. Plus, it has a great narrative you can enjoy right from the start. Aside from playing within your Mac device, you can also wage battles against other online gamers.
It's a stunning multiplayer gaming experience that's really addictive and fun. Plus, you'll find that the original Starcraft game can be played for free too. This is true also for its Brood War expansion.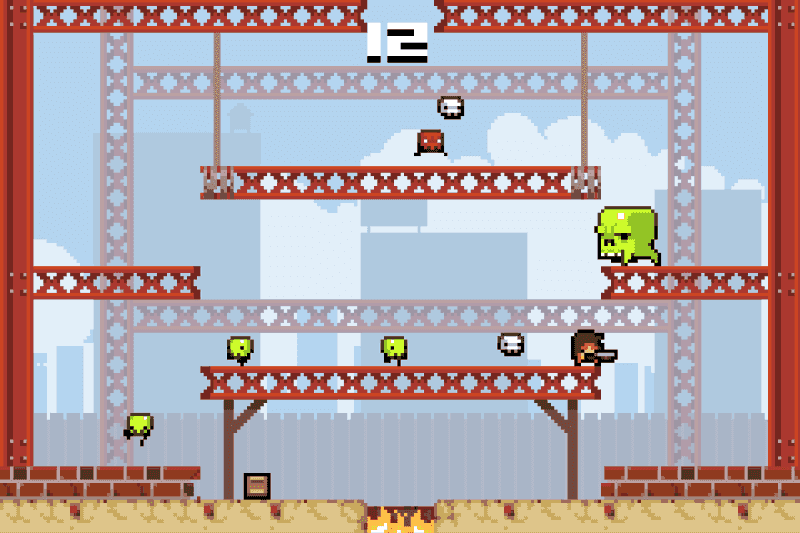 19. Super Crate Box
This platform shooter is very fierce allowing you to leap across platforms while blowing up skeleton heads. You can collect boxes as well to improve your score within the game. Plus, these boxes allow you to rake in more points to unlock new weaponry and arenas.
It can give you a rush of adrenaline and compels you to stick throughout the entire game from start to finish. Super Crate Box can be played on iOS devices as well. However, playing it on Mac gives you more accurate controls compared to that of a touchscreen.
20. Super Stickman Golf 3
Golf? Isn't this for retired people who hit balls using sticks? How boring. But this game takes it to another level. You can wear different hats that provide you with special abilities. Certain clubs have weird powers and you can play in various locations such as zero-gravity space stations and dungeons.
You can play this game for free. The non-paid version gives you 20 different course. Plus, you can compete in different matches with your friend online. Premium costs a few dollars and with this paid version, you get to play in more places.
21. Team Fortress 2
The top award goes to this game. Team Fortress 2 is a shooter game that is played online. Plus, it provides you with an amazing cartoon style. It can only be played as a multiplayer game. But, it is easy to pick up on your own. Team Fortress 2 is seriously fun to play allowing you to choose from a variety of characters. Soon, you'll find yourself addicted to this game with the goal of letting your team win shootouts.
22. Teeworlds
Do you love the game called Worms? If you do, then you'll definitely be a fan of Teeworlds. It's similar to Worms, but here's the unbelievable catch, it's FREE! One single game hosts up to 16 players. You can even connect with other players online. The built-in map editor allows you to make maps of your own. Plus, it's an open-source game developed by people who's also a fan of the game.
23. Touchgrind
This game was originally for iOS devices. However, it has crawled its way into the world of Mac. A skateboarding game, it allows you to use two fingers and place them on the trackpad to steer the skateboard around. Touchgrind will test your skills to the core. Its medium of control is innovative giving you a great modification to the typical keyboard and mouse practice.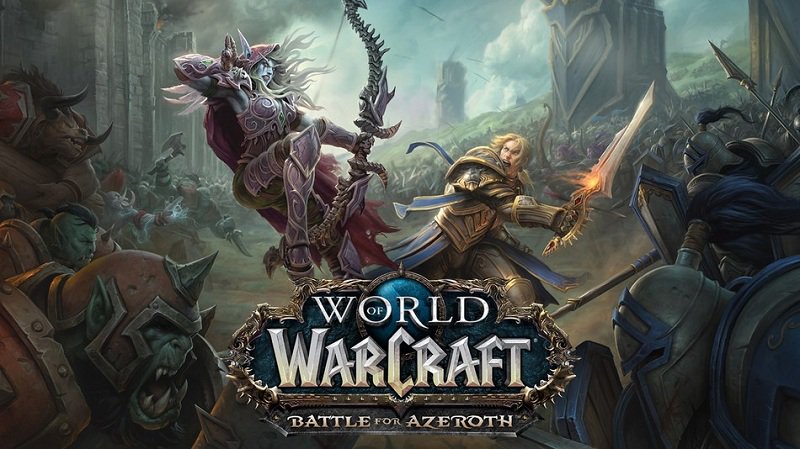 24. World Of Warcraft (WoW)
A warning for gamers out there, this game is highly addictive. World of Warcraft is an online role-playing game (RPG) allows you to build up characters. You'll have one of the best gaming experiences with this game. World of Warcraft can be played for free until you reach the 20th level. After which, you can purchase a subscription to unlock the remaining part of the game. WoW has millions, if not billions, of fans worldwide and is a favorite game among many hardcore players.
Wrapping These Games Up
That's it! Those are the games you must play in your Mac computer to experience boatloads of fun. Most of these games are super addictive and you'll find yourself rummaging through your screen for months just to feel the adrenaline rush. Our list of the best free Mac games is surely one you'll love.