We've all been in a situation where you need some storage space, but can't find anything to delete. Everything you see is important be it documents, programs, lists, and of course, iTunes files.
However, many people don't know that iTunes actually tend to duplicate its files and thus, increasing the storage space consumed. So do you know how to find and remove iTunes duplicates?
While some may not think of this as a problem, it's a big deal when it comes to those who want some extra space. This discovery often leads to satisfaction of the highest level knowing you can save loads and loads of space and be sure that you're not deleting some necessary files.
However, as always, modifying your files is not going to be easy. There will be steps, precautions, and more, and that's what we'll be talking about in this blog post.
Today we'll talk about how you can remove iTunes duplicate files to save space. The best way to start is by discussing what iTunes duplicate files are.
Article GuideAn Overview of iTunes Duplicate FilesHow to Delete Duplicates in iTunes?Use PowerMyMac for Faster Process!Conclusion
People Also Read:Duplicate Music Remover: Help You Free up More CapacityStartup Disk Full on Mac, Full Solution in Here!
An Overview of iTunes Duplicate Files
What are iTunes duplicate files? How are they created? Can I delete them?
These might be your questions asked about iTunes duplicate files, but little did you know that iTunes duplicate files are actually a lot simpler than you think.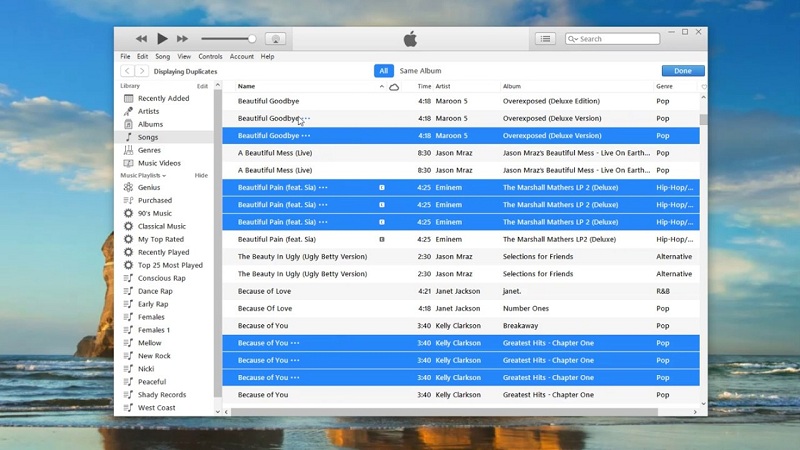 What is iTunes Duplicate Files?
In general, duplicate files are the copy of an original file. They can be located anywhere on the computer, although the majority are found in the same folder as the original.
However, despite being in a different destination, duplicate files are essentially the same file with the same extension, size, and so on. Although some have different file names, most likely with a number at the end of the original file's names.
Why are There iTunes Duplicate Files?
There are many reasons as to why iTunes duplicate files automatically, or without the owner's consent. Here are some of the most likely causes of iTunes duplicate files:
After updating your operating system, the computer automatically makes copies of your previous files that were at risk of being deleted but weren't.
When your Mac detects a virus that can affect your iTunes files, it can automatically create copies that can be found in another folder. In some cases, the original file becomes corrupted, but others will have a healthy original file.
You manually copied the file in another folder but forgot to delete the original file.
Regardless of the reason why the iTunes duplicate files were created, you have to make amendments or in other words, delete them.
Is it Safe to Delete iTunes Duplicate Files?
While you may think it's safe to delete iTunes duplicate files, we recommend avoiding blindly deleting duplicate files.
This is because you can delete other iTunes files that don't have duplicates, thus deleting your only copy.
Sure, you can delete it manually to avoid such mistakes, but you have to understand that this process will take a LOT of time. That's why we recommend using third-party software, which we'll discuss later on.
For now, let's talk about the first step of deleting iTunes duplicates since you already know what duplicate files are.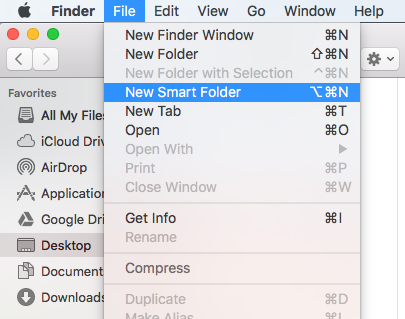 How to Delete Duplicates in iTunes?
Step 1. Inspect Desktop for Exact Duplicates of iTunes Files
If you are to manually find iTunes duplicates, you might find it to be very time-consuming. Here's a look at the step-by-step guide on this process:
Open your Finder window on Mac.
Go to the Apple Menu, click File, and click New Smart Folder
Click the Plus sign and choose your Search Parameters for iTunes files.
After that, you just have to look for files that have the same size, extension, and an almost identical name.
Here's a look at what the file extension of iTunes files can be:
Audio Files: WAV, AAC, MP3, and AIFF
Video Files: MOV, MP4, and M4V
This applies to all kinds of files. However, there is a faster way of finding duplicates in the iTunes folder:
Open your iTunes window on Mac.
Go to the Menu > Library > Show Duplicate items.
You will then find duplicates depending on the genre, album, artists, and other details of a song.
After confirming the presence of iTunes duplicate files in your Mac, you should first create backups before deleting them.
Step 2. Create Backups iTunes Files for Emergencies
Sometimes, while deleting the files, you can delete other iTunes audio or video files that have no duplicate copies. In short, you'll be deleting your only copy of that file.
That's why you should first locate every original iTunes file you have and organize it in one folder. Then, that will be when you can start deleting the iTunes duplicates.
Step 3. Delete iTunes Duplicates
The most time-consuming part is deleting iTunes duplicates, but it's also the simplest part. You just have to find the audio or video files that have almost the same name, extension, and size.
If you completed the second step before you do this, you can rest assured that you won't delete any files, although you might still delete some.
Again, this is a very time-consuming process and you might need to do this another time. So how can you make it so that it would be your first time doing this arduous task?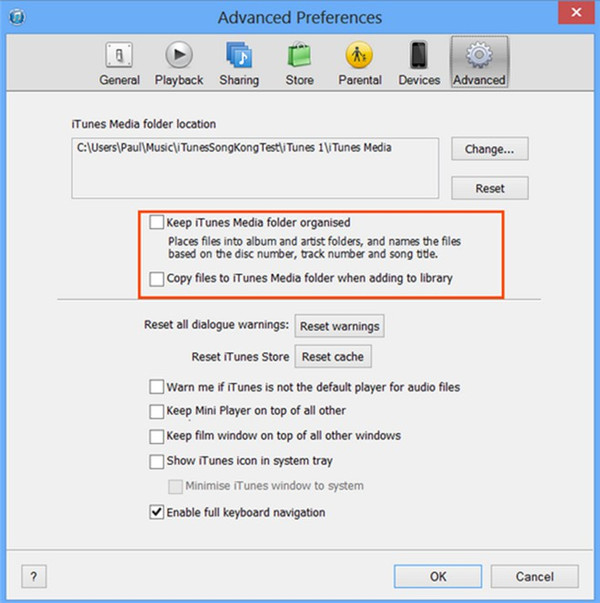 Step 4. Prevent iTunes Files from Having Duplicates
Avoiding iTunes duplicates is a straightforward process. There are also many ways to prevent this thing from happening. Here's a look at three of the easiest ways to do this:
You simply need to stop copying every music or video you find. If you must, then make sure you delete the other file after.
Since iTunes typically have no virus, you can turn off your anti-virus in the iTunes folder so it won't duplicate files automatically.
After an update, make sure you immediately find the source folder as it will contain every duplicated file without any need to organize. This will be the easiest time for you to delete the files manually.
But as always, you can't be sure if you can follow these tips 24/7. You still need to have a surefire way to delete iTunes duplicates without breaking a sweat, which leads us to the next topic.
Use PowerMyMac for Faster Process!
iMyMac PowerMyMac is an all-in-one tool made for Mac users that enable them to delete different kinds of junk. It can even delete Email Junk and System Junk.
However, our highlight today is the Duplicate Finder feature of PowerMyMac. Using it is simple and we'll guide you throughout the process.
But first, you should know how to gain access to the software. Here's how you can do this:
Download PowerMyMac on the official website.
Install the application.
Enjoy the features!
Get A Free Trial Now!
Now that you have PowerMyMac at your fingertips, you are now ready for the Duplicate Finder feature. Take a look at this step-by-step guide of deleting iTunes duplicates:
Launch PowerMyMac on your Mac.
Click Duplicate Finder at the left-side modules.
Click Scan.
After scanning, the results will be shown on the screen.
You can have a view of the search results that will display duplicate files. You can choose which to delete and which to spare by checking and checking the files. You can also choose Select All if you want to delete everything in the list.
Once you finish checking which files to delete, you can now click Clean at the bottom-right corner of the PowerMyMac window.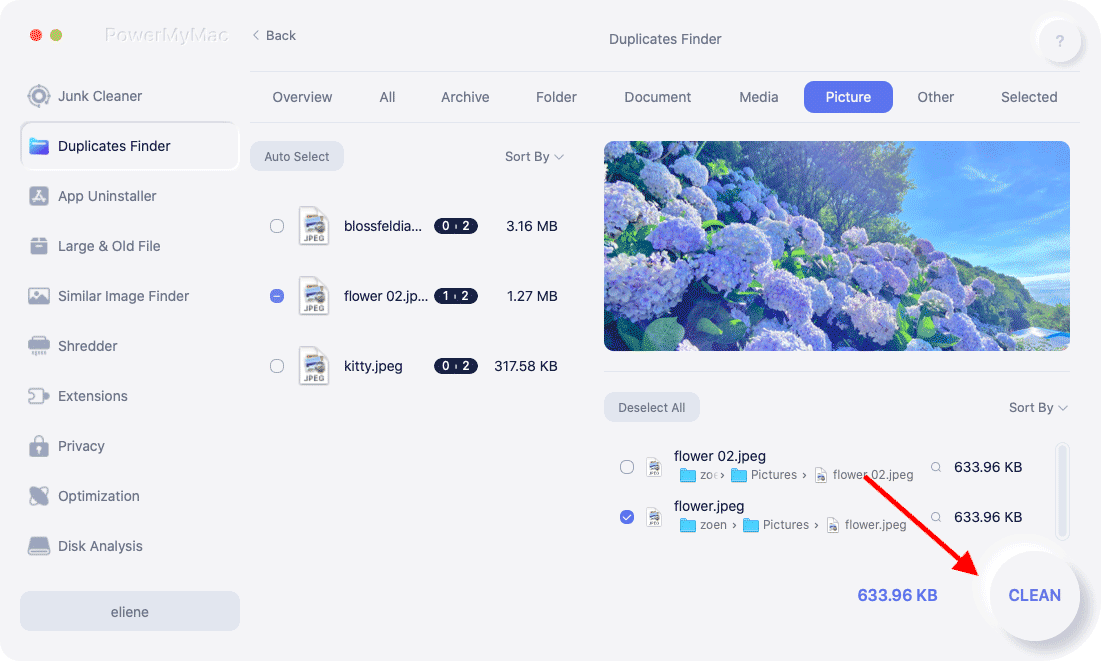 At this point, you should now have a duplicate-free computer with more storage space.
Conclusion
iTunes duplicate files are unpredictable. It can happen in the unlikeliest of times, but what we're sure of is that it's very annoying. Not only does it mess up an organized folder, but it can also take up unnecessary space in your Mac.
However, now that you know how to manually delete iTunes duplicates, you can be free from this issue. Still, you can't help but wonder if you can do it faster.
That's what PowerMyMac is for. It makes things easier for you and also for your iTunes files by saving your time and eliminating the risks of deleting necessary files.
Get A Free Trial Now!